MedMen is the 'Apple Store' of Weed Dispensaries
The legalisation of medical marijuana has been a godsend for many people. Some of them are ill people for whom the herb can provide much-needed relief, and some of them are forward-thinking entrepreneurs who've seen an opportunity and swooped upon it with slick efficiency and admirably devotion to customer service.
On that note meet MedMen. In the company's own words, MedMen is "writing the book on the modern cannabis industry, from how facilities are designed and constructed to setting the bar on quality and excellence". They grow the product and harvest it in facilities which they spruik as "comparable to those in the biotech and pharmaceutical industries". Which is reasonable: they're IN the pharmaceutical industry, really. But they don't just produce and sell the stuff: MedMen is also committed to supporting efforts to legalise cannabis in those regions of the US where it remains illegal, donating to groups fighting for law reform. It's good for business, after all.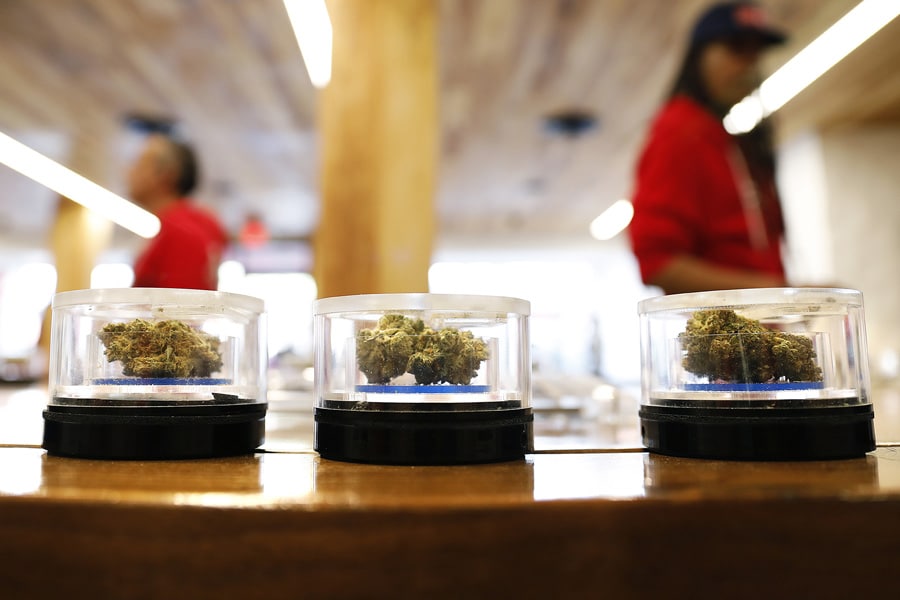 A look at the website shows that MedMen's 19 stores across five states provide a level of high-end, clean-cut service that you wouldn't necessarily expect from your average pot shop. Which is why they insist you don't call them a pot shop: they are "class leading retail stores that happen to sell marijuana and marijuana products". Including apparel – if you're looking for an outfit that says, "I am a stylish young urban professional and I approve of medicinal cannabis", MedMen should be your port of call.
Obviously at present MedMen is a US-only operation, but they've set the bar for classy medical marijuana delivery, and if you'll excuse the pun, that bar is pretty high.