New Balance Redirects Production to Make Face Masks
"Made shoes yesterday. Making masks today." That's how New Balance has addressed their move to redirect a portion of its US workforce to create masks and other personal protective equipment. New Balance worked with local medical and research and development institutions to come up with a way to meet the need for general-use face masks. Within a week, they had a prototype up and running, and now they're working on their goal of having 100,000 units delivered weekly from their Lawrence, MA, and Norridgewock, ME, factories. They're also working on a face mask that can meet FDA requirements for frontline medical staff.
You'll also like:
This Reusable Silicone Face Mask Has Gone Viral on Kickstarter
Mountain Goat Just Launched a Sick Newtown Brew Pub
10 Best Surgical Face Masks to Reduce the Spread of Germs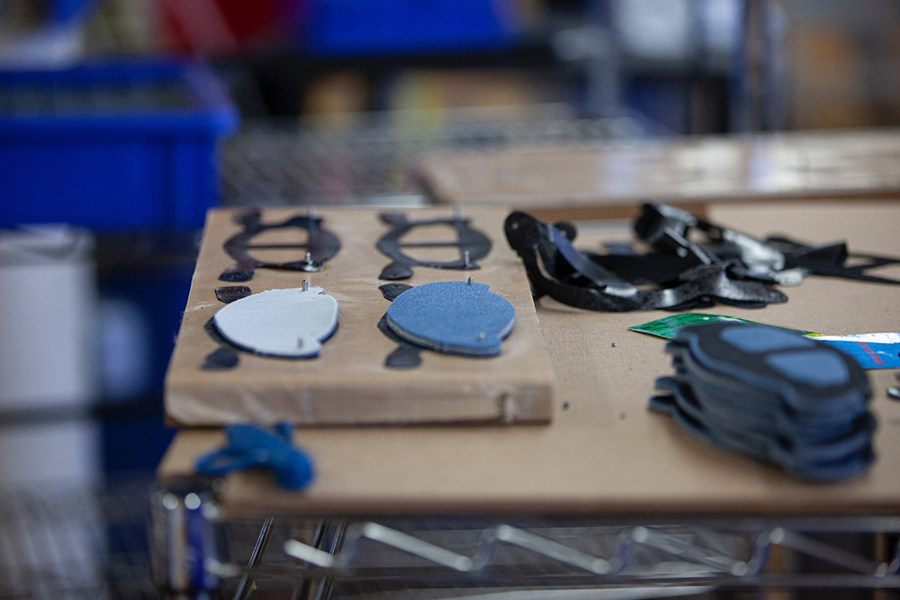 "We designed to actually match the equipment that we have on the factory floor which was a great innovation," said Dave Wheeler, New Balance's executive vice president of operations. The mask uses materials that New Balance already had on hand and had sourced from local suppliers. To get the best mask, New Balance focused on fit and filtration capabilities of the fabric that they used. At the suggestion of healthcare professionals and hospitals, they decided on a combination of four fabrics to offer the best filtration. The mask actually has five layers of polyurethane foam, a non-woven melt-blown fabric, and nylon and polyester layers that are heat bonded together. New Balance's elastic laces are used for the mask's straps. What is perhaps most impressive is that each mask requires less than a minute of assembly and labour time. With some 120 associates working on the masks between the two facilities, it shouldn't be too hard to reach their weekly goal of 100,000 masks. New Balance is also exploring other personal protective equipment pieces, such as gowns and foot coverings.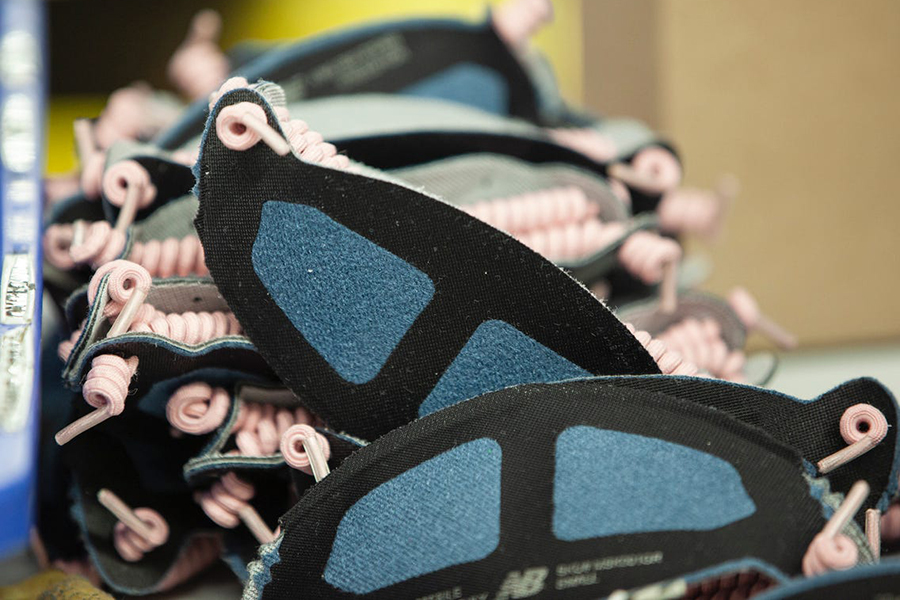 For New Balance, there was never a question about helping out with this crisis. "There's been such pride within the company to be able to put our factories to use to help out in this need during the crisis," says Wheeler. He adds, "We're certainly a purpose-driven organization, and we always say that we believe that when there's a purpose, there's a way."
You'll also like:
This Reusable Silicone Face Mask Has Gone Viral on Kickstarter
Man of Many's Staff Favourites – 29 January 2022
10 Best Surgical Face Masks to Reduce the Spread of Germs