New Van Gogh Artwork Discovered in Amsterdam
In a shock twist, 130 years in the making, the Van Gogh Museum in Amsterdam has unveiled a never-before-seen piece from the impressionist master. The drawing depicts an old man hunched over in exhaustion with his head in his hands. While simplistic in nature, the new piece has been invariably authenticated as a Van Gogh original, thanks to its unique characteristics.
You'll also like:
The Louvre Offers Entire Art Collection Online, For Free
Banksy's 'Game Changer' Painting Sells for Record $30 M
Sydney is Copping a Huge Interactive Van Gogh Exhibition
Completed with pencil on paper in 1882 while Van Gogh was living in The Hague, the drawing is being compared to museum stablemate Worn Out, which was completed later that same year. It is thought to be a preliminary study for the artwork and until now has remained somewhat of an enigma.
The Van Gogh Museum confirmed that the drawing has lived in a private Dutch collection since the first decade of the 20th century. Its current owner, a descendent of the 1900s buyer whose identity was not revealed, approached the museum to determine if it was a legitimate Van Gogh. In a press conference, Teio Meedendorp, a senior researcher at the museum confirmed it was indeed a stunning example of the Dutch artist's brilliance.
"In stylistic terms, it fits perfectly with the many figure studies we know from Van Gogh's time in The Hague, and the connection with Worn out is obvious," Meedendorp told ArtNews.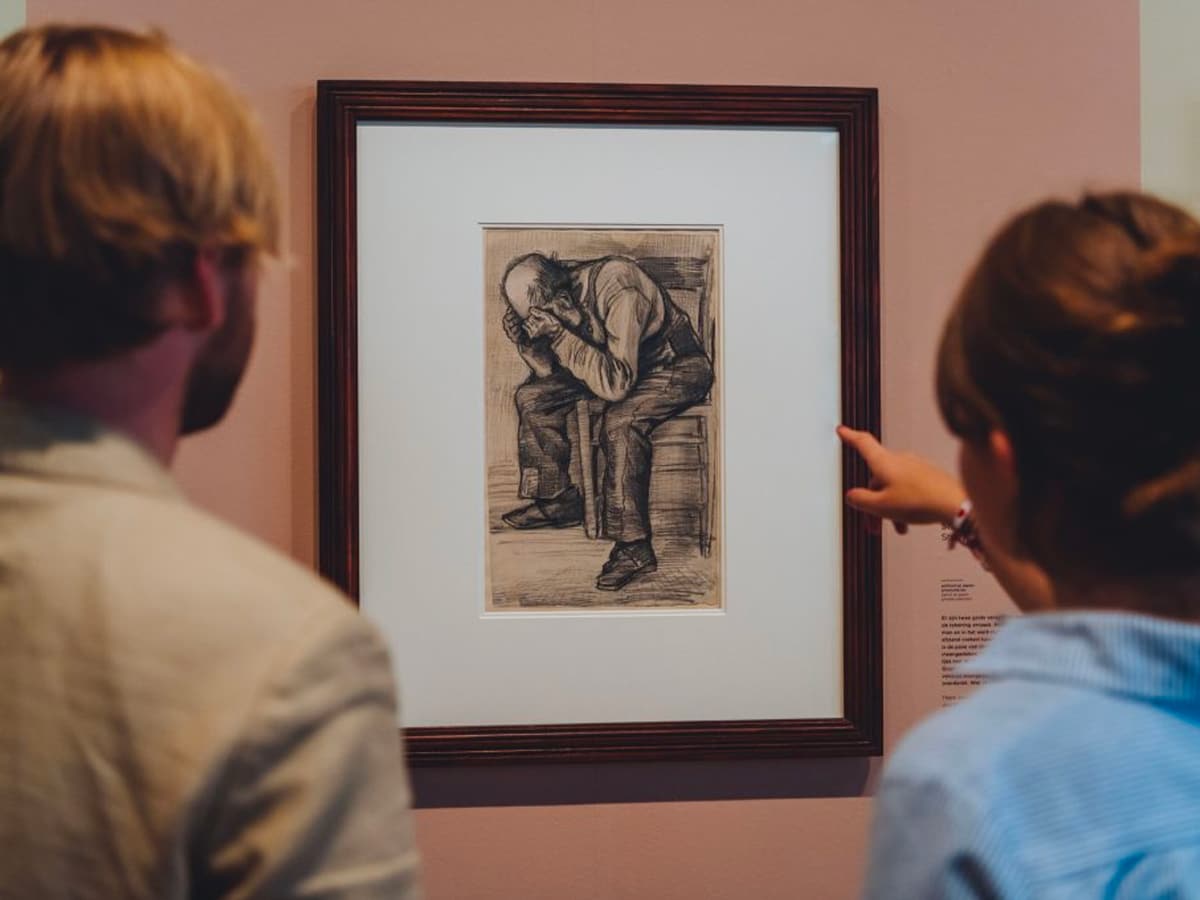 According to the researcher, the materials used are all in line with those precured by Van Gogh at the time. The thick carpenter's pencil, watercolor paper, and a fixing agent made from a mix of water and milk are characteristic of the Dutch artist's early work.  "There are traces of damage in the corners on the back of the drawing, which we can link to the way Van Gogh customarily attached sheets of paper to his drawing board using wads of starch," he added.
Amazingly, Meedendorp has even been able to identify the model with which the sketch is based. Adrianus Jacobus Zuyderland, a local laborer was reportedly the name of the muse upon which Worn out and its study are based. Van Gogh would go on to draw him more than 40 times, serving as the basis for the well-known drawings At eternity's gate and Sorrowful old man (both 1882) as well.
Worn Out and the newly discovered preliminary study are currently on display at the Van Gogh Museum in Amsterdam through January 2, 2022. It is presented alongside the final finished drawing, as well as other artworks from the institution's permanent collection.
You'll also like:
The Louvre Offers Entire Art Collection Online, For Free
Banksy's 'Game Changer' Painting Sells for Record $30 M
Sydney is Copping a Huge Interactive Van Gogh Exhibition