There is No Substitute for the Porsche 911 Office Chair
Looking for an office chair that's as sleek and high-performing as your dream car? Well then the Porsche Office Chair is what you seek. The chair itself is the same that's found in the current Porsche 911 Carrera GTS and GT3, so there will be an actual piece of a Porsche in your office. Several functions of the chair include continuous seat height adjustment, electrical backrest adjuster powered by rechargeable battery, adjustable armrests and a hook for a jacket on the rear. Just so everyone is aware of the chair's prestigious origins, the Porsche crest is embedded in the head section.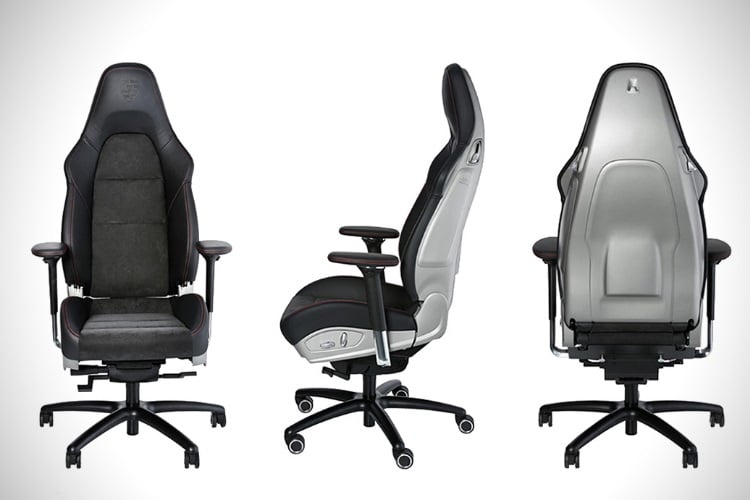 The seats are partially made from leather, with the middle section made of original Porsche Alcantara material and contrasting stitching in red. The shell is made of a grey-silver composite with a black hub base and five casters for optimum comfort on both hard and soft floors. The chair is heavy. It weighs approximately 34kg, although if you're looking for that racetrack feeling while at work then it won't matter. The Porsche Office Chair is made in Germany and sells for $5,912. That's right. It's Porsche; you didn't expect it to be cheap, did you?