Off White Face Mask is Fashion's Hottest Accessory
The debate is on. Is this news surprising or not so much? Lyst released their index naming Off White's face mask as the hottest men's product for the first quarter. It shouldn't come as a surprise, however, that Virgil Abloh's fashion brand came in as the hottest brand.
You'll also like:
Could This Customisable Face Mask Be the New Fashion-Forward Trend?
This Reusable Silicone Face Mask Has Gone Viral on Kickstarter
10 Best AirBnB's in Melbourne for Luxury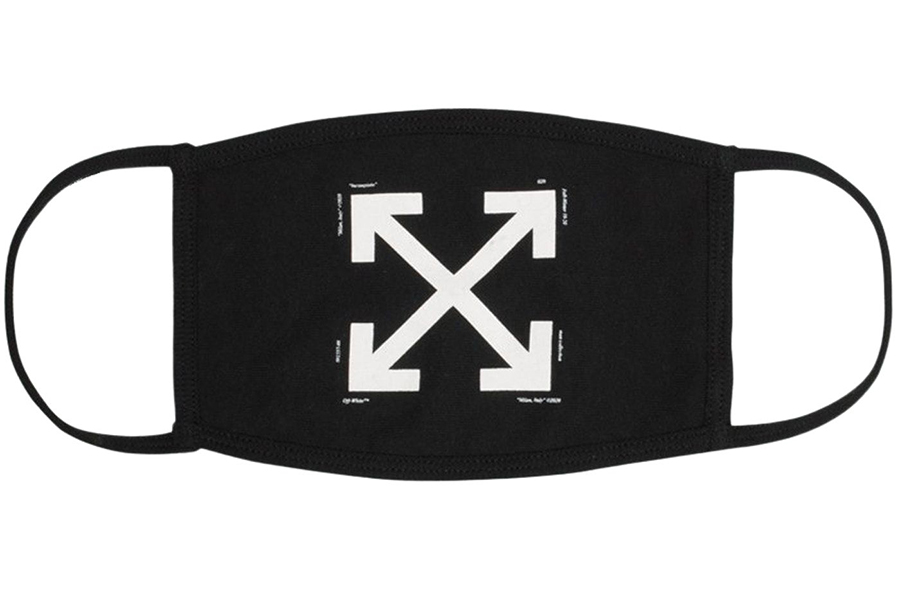 For those not familiar with Lyst, the organisation serves as an e-commerce aggregator. They collect different items from stores around the world and then put them onto their site, referring shoppers to affiliate links. They release their data four times a year. With the coronavirus pandemic dominating the world's attention through the first quarter of 2020, it's no surprise that the sale of masks jumped up 496 per cent. Off White's face mask led out as the most popular. "At a time when consumers around the world have found themselves confined to their homes, seeking connections online," reads the report, "Off White's loyal and highly engaged social following has proven invaluable."
Following up on the list for popular products in the first quarter was comfortwear—again, no surprise as people have found themselves working from home, where comfort reigns. Items like sweatshirts, fleeces, track pants, and robes appeared high on the list.
The popularity of face masks has given rise to a heated debate revolving around whether capitalising on personal protective equipment. Many critics are staunchly opposed to monetising face masks and making them a fashion statement. Of course, the decision to purchase an expensive mask resides solely with the buyer. If they're willing to do it, then who has the right to stand in the way? That being said, some of the companies offering pricy facemasks recognise that not everyone can afford them. New York fashion brand Collina Strada says on the listing for their $100 face mask, "If you or a loved one is sick and this is out of your price range, please reach out to us directly we have other masks available to send to you at no charge." So is it surprising that face masks are ranking as the hottest fashion accessory in the first quarter? Who's to say?
You'll also like:
Could This Customisable Face Mask Be the New Fashion-Forward Trend?
This Reusable Silicone Face Mask Has Gone Viral on Kickstarter
Bespoken Spirits' 'Innovative' Approach Attracts Derek Jeter