This Personalised Pocket Knife is the Gift We've Always Wanted
In Partnership with Deejo
Are you in need of a gift for that special friend or family member?  You're in luck because a pocket knife from Deejo is the timeless gesture they'll cherish forever. Not only does their ultra-light knives offer the pleasure of a perfect cut, the MyDeejo platform allows you to fully customise the perfect keepsake.
The team at Deejo Pocket Knives have redefined EDC, combining quality with personalisation, allowing you to tailor the perfect present for any individual. Using the brand's highly accessible online platform: MyDeejo, building a custom blade has never been easier. The user-friendly interface has you feeling like a true craftsman, providing numerous possibilities and combinations to go wild with. First off, you'll probably want to select your blade finish in either Mirror, Grey Titanium, or Black Titanium. Then move across to your tattoo, which adds a whole new dimension to the blade. The tattoo illustrations give the knife a true sense of identity, so have a scroll and find something that matches the person's style.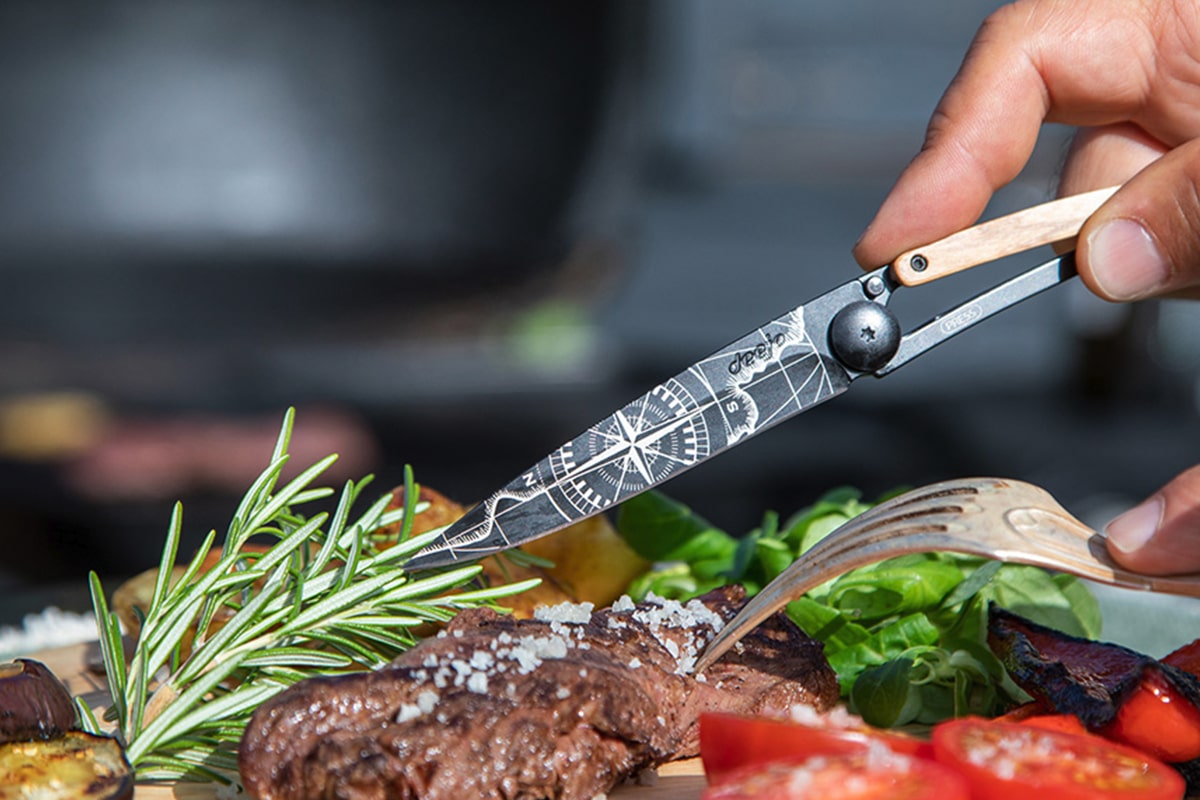 After you've decided on your finishing, the handle is next. If your friend or family member is rugged and old school, definitely choose one of the various wood species – from the deep blacks of ebony to the fine beige arabesque of the Olive tree. For the flashier individual, go with either the yellow, white or pink gold coated options. Additionally, there are two carbon fibre alternatives, leaving an overabundance of creative freedom.
Last but not least, the Deejo offers sentimental touch with a personalised engraving. You may want to express a message of gratitude or a message that resonates with their outlook on life. Whatever you decide, the result is a gift like no other, which encompasses practical everyday functionality and immense thoughtfulness.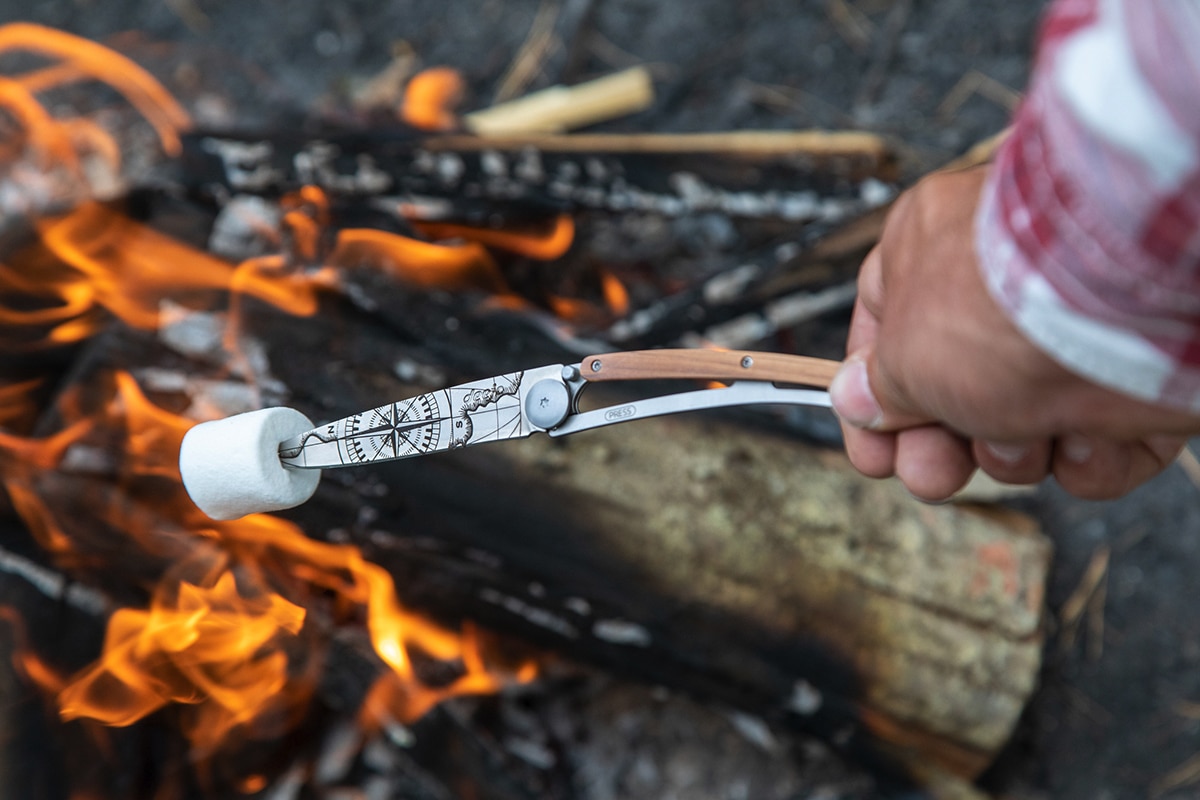 ---
Featured Video from Man of Many
---
Once you've achieved the overall design, Deejo uses its advanced 3D platform to bring your unique vision to life. And while the customisation factor reigns supreme, remember that this is one heck of a pocket knife. It's ultra-light, easily foldable, sharp, strong, and packaged in a trusty holder. Presuming you take good care of it, this premium pocket knife will last a lifetime.
Throughout the pandemic, we've witnessed a trend of people going traditional; rediscovering a passion for watches, artisanal pens or finely-crafted leather goods. Deejo knives are an extraordinary compliment or starting point for their collection. As mentioned above, using the MyDeejo online platform couldn't be simpler, and best of all, Deejo will deliver to your door within 3-5 days at most. Tick the 'find a present' off your to-do list early, and while you're at, grab one for yourself.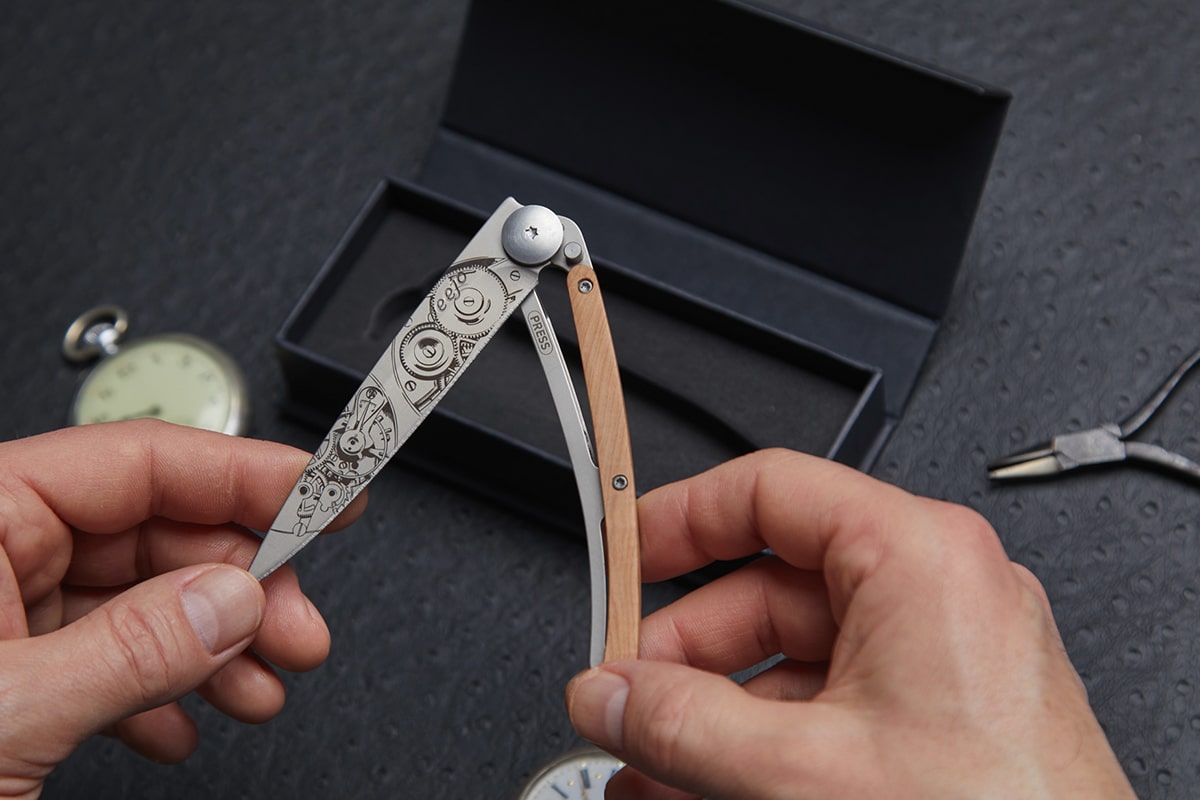 ---
Featured Video from Man of Many