Qantas Points Millionaires Can Now Buy Almost Anything
Unless your name is Floyd Mayweather, the chances of you having a duffel bag full of cash sitting on your passenger seat is pretty low. Sure, credit cards may grant you some of the same luxuries, but it's just no comparison to having a seemingly untapped source of disposable income at the ready. Contrary to popular belief, however, cash is not king, at least, not anymore. A new service from Aussie airline Qantas is letting its top-tier frequent flyers get just about anything they want, in the air or on the ground.
As part of the new program, Qantas members with over one million points in their account will be invited to spend their remaining points on practically any product that tickles their fancy. From luxury watches and whisky to sports equipment even a new convertible, the sky is essentially the limit. Qantas Loyalty CEO Olivia Wirth confirmed that the new feature is another unique way the iconic airline is rewarding its top-earning frequent flyers.
"This gives some of our most loyal members a one-time chance to go big and use their points on something that they have never been able to before," Wirth said. "We know that throughout the pandemic frequent flyers have been stockpiling points they have earned on the ground and many of our highest points earning members will appreciate the flexibility to use their points in this way."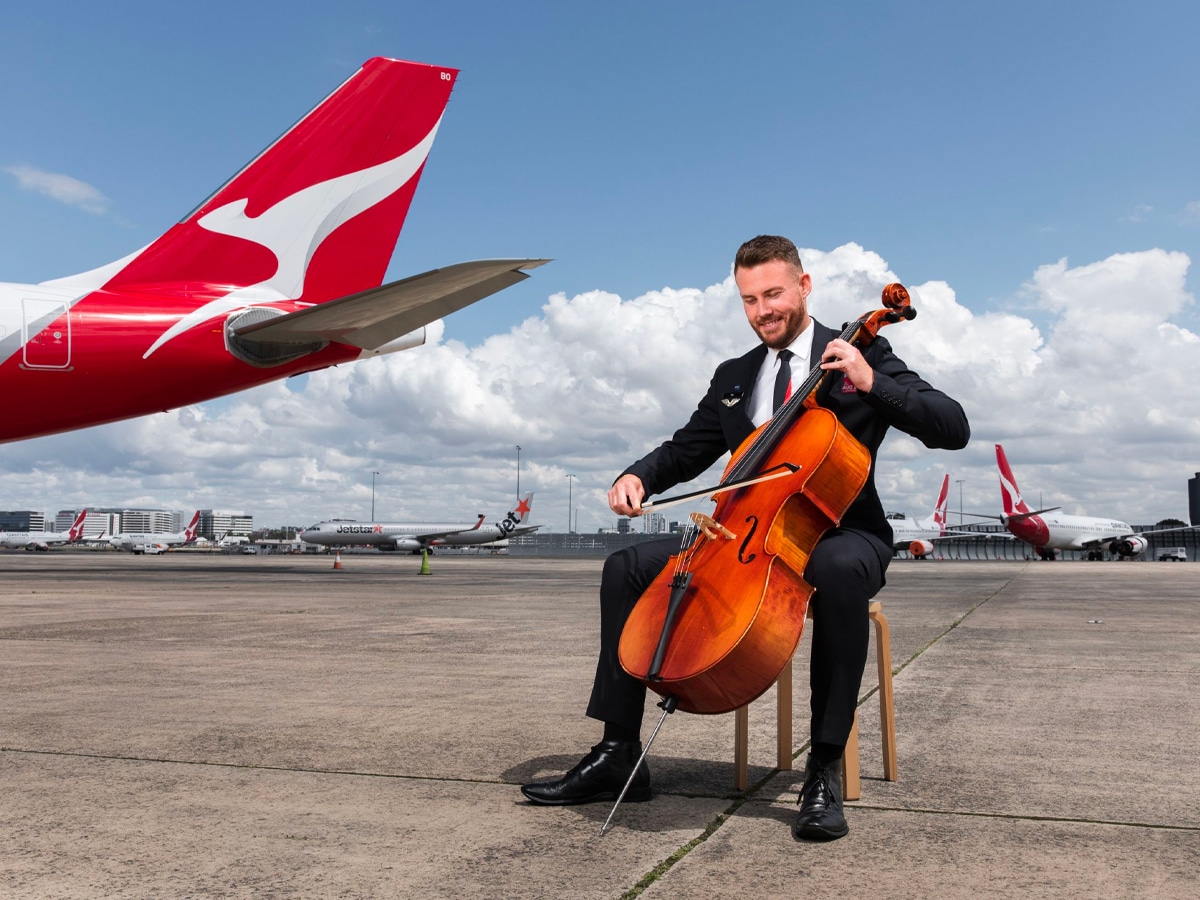 Want a bottle of The Glen Grant's $30,000 whisky? You got it. A selection of fine art? All yours. For those lucky enough to be part of the two-comma club points-wise, the process of getting your hands on the seemingly unobtainable is relatively easy. Here's how the new Qantas Points Millionaires program works:
Invited members contact the dedicated service team to inquire about the eligibility of their item.
The service team will provide a points quote
If the member chooses to proceed, the process will begin to facilitate payment for the item on the member's behalf.
Some examples of products members can redeem on as part of the service:
Luxury designer bags and luggage
Jewellery, accessories and watches
Sport equipment, electronics and appliances
Cars, bikes or a yacht
Importantly, Qantas confirmed that the invite-only reward service is strictly limited to points millionaires or Points Club Plus members (frequent flyers who earn more than 350,000 points on the ground annually). "Eligible members will be able to select any product they can't ordinarily find within the program with a cash value of between $5,500 and $37,500, and a dedicated service team will facilitate the purchase using their points," the company said.
Putting that into perspective, Qantas Points Millionaires can now use their points to buy the new Omega Speedmaster Chronoscope (AUD$12,725), Balenciaga's $1,700 AirPods Case is Covered in Rhinestones (AUD$1,700), a bottle of Penfold's premiere g5 (AUD$3,500) and a 2022 Indian Chief motorcycle, all with enough cash left over to score a KFC Zinger Crunch Wrap. How the other half lives, hey?
The new Qantas Points Millionaires service will be available until the end of the year. According to the Flying Kangaroo, purchases are limited to products (not services) and some exclusions, including travel apply.
You'll also like:
Qantas Confirms International Flights Will Resume in December
Qantas is Handing Out 1,000 Free Qantas Points For Every Fully Vaccinated Australian
Free Flights for a Year: Qantas Offers 'Mega Prizes' for Vaccinated Passengers