Queensland Becomes First Aussie State to Ban Conversion Therapy
In a landmark decision for human rights, Queensland has become the first state in Australia to formally ban gay conversion therapy. On Thursday 12 August, state politicians voted in 47-41 favour of the legislation prohibiting the practice, which according to Queensland Health Minister Steven Miles has no place in the Sunshine State. Passed to protect adults and children from being subjected to procedures that have no scientific merit, Queensland is now the only state in Australia to outlaw the practice.
Addressing parliament after the historic moment, Miles explained that "being LGBTIQ is not an affliction or disease that requires medical treatment". Confirming that "no treatment or practice can change a person's sexual attraction or experience of gender". Under the new law, any healthcare professional who tries to convert an LGBTQIA+ person into a straight person or suppress their sexuality could face up to 18 months behind bars.
You'll also like:
What You Can Do to Take a Stand Against Injustice
Nike's Powerful New Film "You Can't Stop Us" Drops Online
Valentina Sampaio Becomes First Trans Model in Sports Illustrated Swimsuit Issue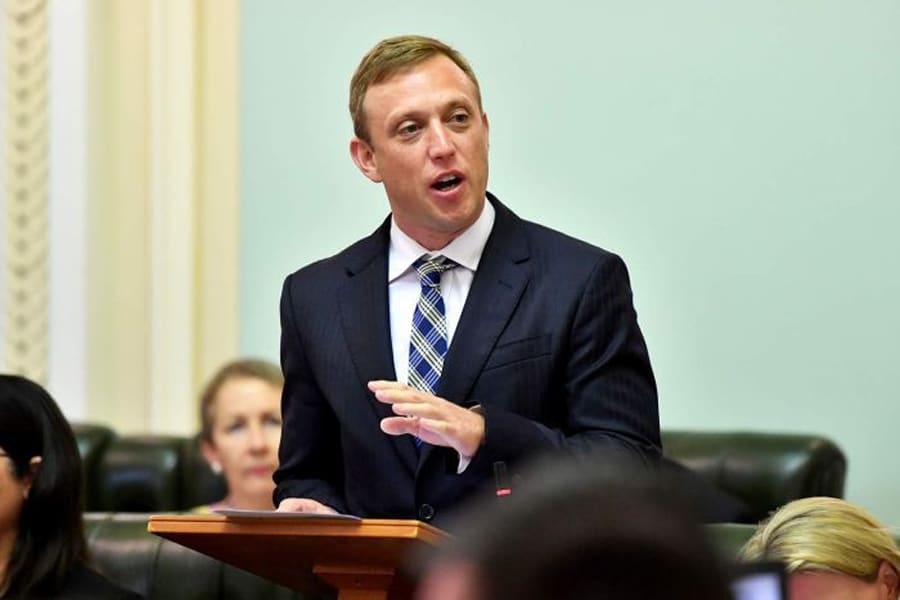 When it was introduced last year, Miles comforted those affected by saying, "to young people out there who might hear this, who are still figuring out who they are, there is nothing wrong with you". "If one day you fall in love with someone the same gender as you, there is nothing wrong with you. You can't be fixed because you are not broken, and anyone who tells you otherwise is wrong – your government supports you."
Despite being the only state to pass this kind of legislation, laws prohibiting the widely discredited and controversial practice were presented to the ACT Legislative Assembly on the same day, describing the approach as "abhorrent and completely inconsistent with the values of Canberrans". Similar to Queensland, the proposed legislation would see people face fines to $24,000 and 12 months' imprisonment.
While president of the Queensland Council for LGBTI Health, Peter Black has welcomed the legislation, claiming the ban will send a clear message that "conversion therapy is harmful in all contexts," some have pointed out issues that could affect the treatment of youth gender dysphoria (feeling "born in the wrong body").
According to a group of psychiatrists and doctors, together with lawyers, Christians, women's and lesbian groups, the comprehensive definition of conversion therapy might lead cautious practitioners to refuse to see under-18 patients with gender dysphoria. Chief Minister Andrew Barr (Australia's first openly gay state or territory leader), said the most complicated aspect of the legislation was establishing this legal definition for "conversion practices".
Coming alongside opposition from Christian Schools Australia regarding guarantees around "ongoing rights of religious organisations and parents to continue teaching in accordance with their beliefs about gender and sexuality," it appears the state government may have caved in to their demands.
Despite outlawing conversion practices in health services, "the concern is that a vast majority of survivors have gone through conversion practices in a religious or informal setting," Chris Csabs of SOGICE Survivors told Star Observer. According to conversion survivor-led groups, the law only covers health service providers, while leaving out the "bulk of harm that occurs in informal settings like pastoral care in faith communities."
With ACT's ban on gay conversion therapy now in the hands of the Legislative Assembly, Csabs now hopes other states will consider the concerns of survivors when introducing legislation regarding conversion therapy and practices.
You'll also like:
What You Can Do to Take a Stand Against Injustice
Nike's Powerful New Film "You Can't Stop Us" Drops Online
Valentina Sampaio Becomes First Trans Model in Sports Illustrated Swimsuit Issue