Some Numpty Just Got Caught Transporting $900,000 Worth of Cocaine During Lockdown
Say what you will about the lockdown, but one unexpected outcome of the increased police presence has been the reduction in drug-related crime (for the most part). Sure, there's probably plenty of Sydneysiders dipping into the booger sugar at home or dabbling in the recreational Devil's lettuce, but major drug supplies have drastically dried up. In fact, a recent survey from The University of New South Wales found that ecstasy, cocaine and ketamine users reported using the drugs less frequently, citing fewer opportunities to go out or be with friends. So, with fewer opportunities to sell drugs and a massive increase in police presence on the ground, no one would be silly enough to attempt a major drug transportation effort, right? Well, one Queenslander reportedly has, and it hasn't gone well for them.
You'll also like:
Study Suggests Orgasms May Be Just Effective as Drugs for Treating Migraines
What is Ayahuasca? The South American Psychedelic that Took Megan Fox to "Hell"
What is an Eshay? An Anthropological Review of Eshays and Eshlads
According to ABC News, a Queensland man has been charged after AUD$900,000 worth of cocaine was found during a COVID safety check just south of Coffs Harbour. Highway Patrol officers pulled over a white SUV on the Pacific Highway at around 11am on Wednesday, after finding the vehicle's Queensland plates somewhat unusual.
"We were aware there were lockdown areas to our north and south and decided to stop the driver," Coffs-Clarence Police district chief inspector Guy Flaherty told ABC News. "Ever since COVID has ramped back up in NSW, our highway patrol and general duty officers have been highly vigilant in the access and egress roads around Coffs Harbour."
ABC is reporting that after being pulled over, the 28-year-old drive from the Gold Coast returned a positive drug test. Next thing you know, authorities stumbled across a boot-full of nose candy. "Suspicions were raised and prompted a search, where the 3.6 kilos of cocaine, worth nearly $900,000, was located," Chief Inspector Flaherty said.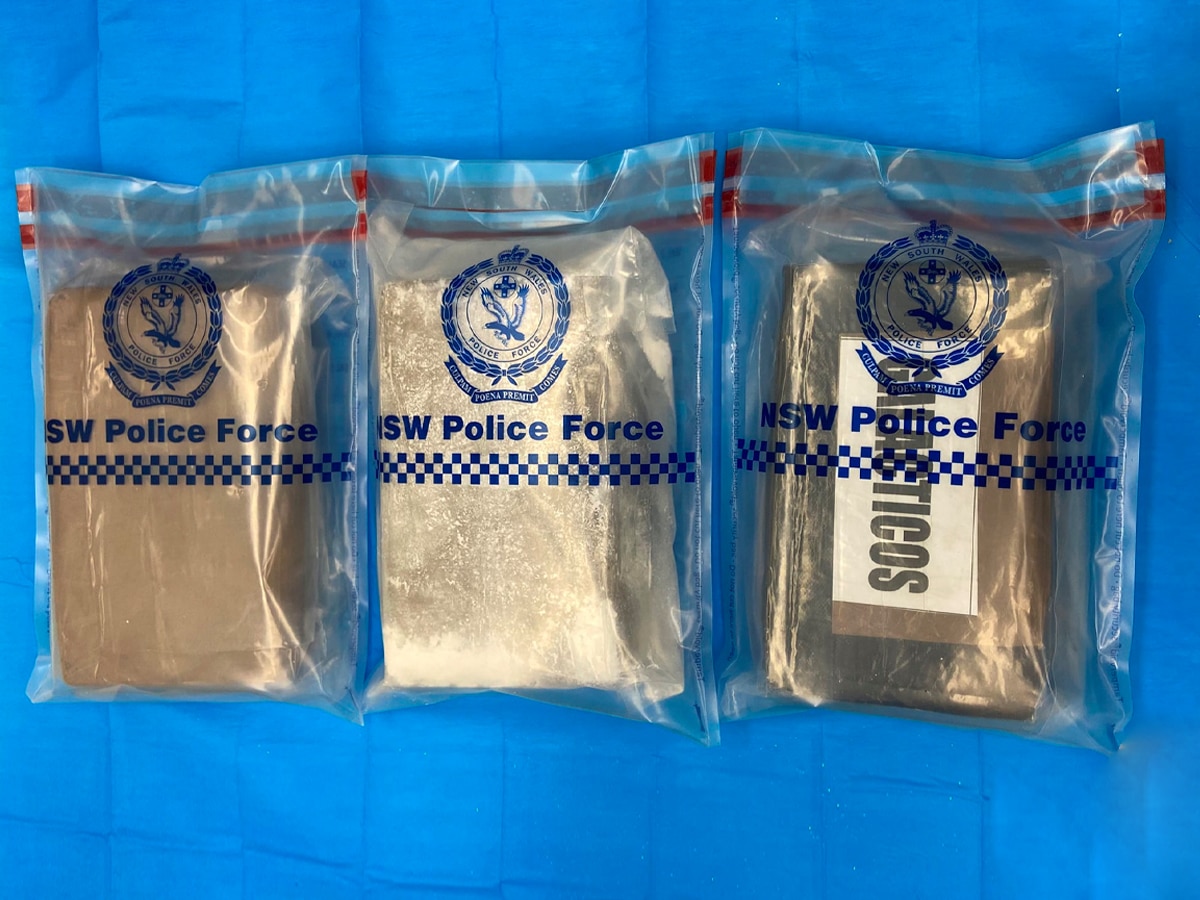 Legality aside, the drug trade has been one of the most deeply impacted by the COVID pandemic in Australia. Specifically, drugs including methylamphetamine, cocaine, MDMA and heroin are all predominantly manufactured offshore and imported into Australia, according to the Australian Criminal Intelligence Commission. With limited supply routes and restrictions on imports, certain drugs have become harder to source, with several users reporting the price of those drugs had increased around 25 per cent.
With demand high and prices skyrocketing, it's little wonder would-be criminals are looking to cash in, providing yet another challenge Australia's already overworked authorities have to deal with. Luckily for the community, this amateur kingpin was caught before he even got started. Flaunting lockdown rules in a car marked with Queensland plates? That's silly. Doing it with $900k worth of coke in the back seat? That's downright insane.
You'll also like:
Study Suggests Orgasms May Be Just Effective as Drugs for Treating Migraines
What is Ayahuasca? The South American Psychedelic that Took Megan Fox to "Hell"
What is an Eshay? An Anthropological Review of Eshays and Eshlads