RespoLab Mask: 99.97% Filtration For $20
For just US$20 you can protect yourself from bacteria, viruses and pathogens with the RespoLab valve-less engineered face mask – featuring 99.97% efficient filtration – now live on Kickstarter.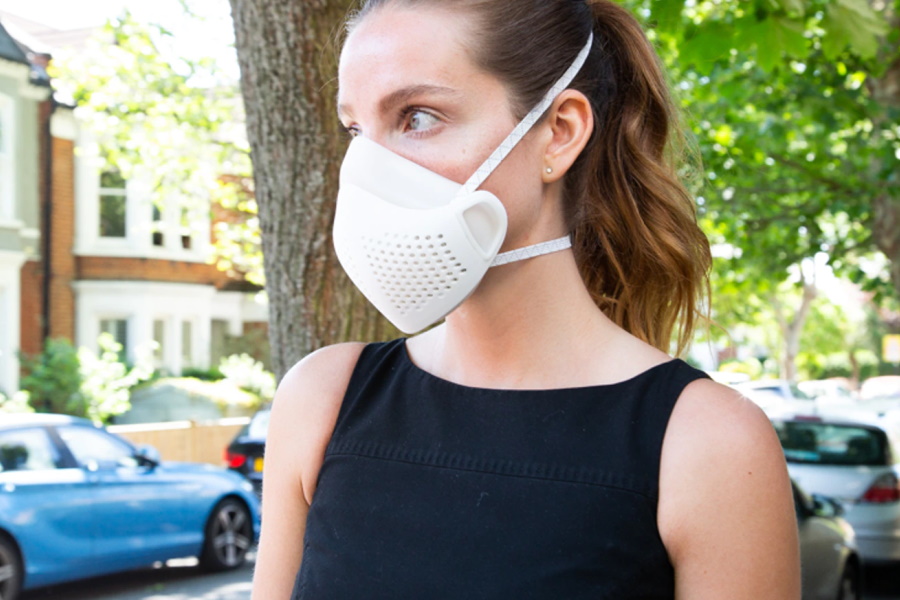 Capable of filtering in both inhalation and exhalation, the RespoLab Mask not only surpasses requirements for filtered breathing, but it also looks damn good too. Available in a range of different colours from blue, pink and black, the mask is available now on Kickstarter for an early bird backing price of US$20 for one mask and three filters.
Available also for bulk purchases of 100 and 500 units, the RespoLab Mask is being sold at cost-price to healthcare workers around the globe. Whether it be to stop the spread of COVID-19 or to improve the wellbeing of health workers globally, the RespoLab Mask is an incredible innovation in face mask design.
Manufactured in the UK through local supply chains, the modular design of the mask features a filter cover, a replaceable H13 Hepa Filter, a soft-touch oronasal mask, braided elastic straps and an adjustable clip. Made to remove the flaws of regular face masks, just wearing the RespoLab for any period of time will make the difference in quality obvious.
Aiming for an ambitious target of £90,000 of funding, RespoLab is hopeful they will be able to deliver their innovative facemasks to healthcare professionals around the world.
To help them reach that goal, head on over to Kickstarter right now and back the RespoLab valve-less engineered face mask.