Rolls-Royce's Bespoke Phantom Features 1 Million Stitches
Benjamin Franklin famously counseled that a stitch in time will save nine, but why settle for just one stitch when you can get a million? Rolls-Royce's latest bespoke Phantom features an interior that has 1 million stitches holding it together. The car was commissioned by an entrepreneur from Stockholm who has an obvious love for flowers—so much so that he married a woman with a flower's name and named two of his four children after flowers. Following that same precedent, he requested a Phantom with flowers embroidered throughout the interior.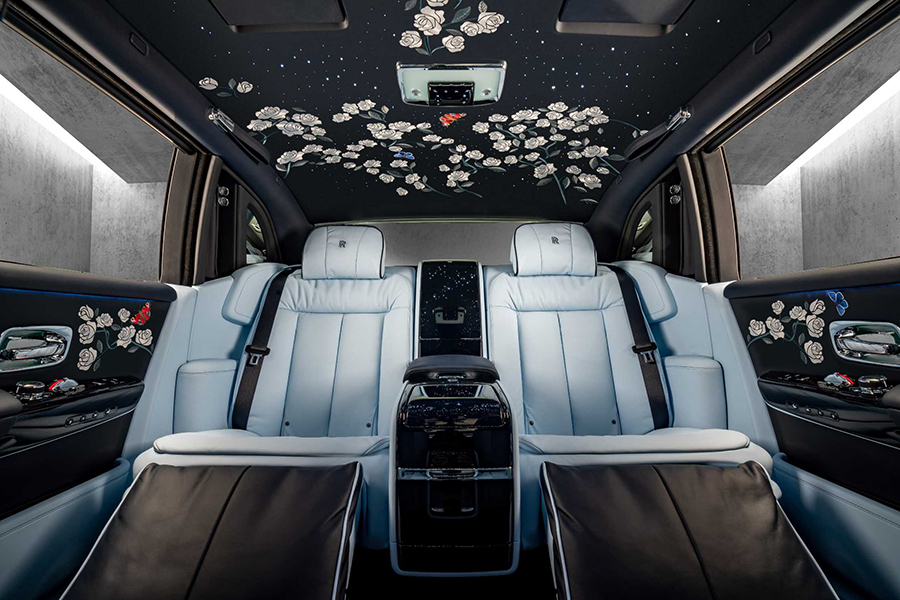 "The Rose Phantom is a stunning iteration of a contemporary Rolls-Royce," explains Torsten Muller Otvos, the Chief Executive for Rolls-Royce Motor Cars. "Our extraordinary craftspeople at the Home of Rolls-Royce have achieved, with this car, something which can only be described as sublime. The work of our Bespoke Collective is the best in the world. When I look at creations like this car, it is with a sense of pride that I know that these skills could not be replicated anywhere else in the world. This is undoubtedly one of the greatest Rolls-Royce Phantoms of its generation."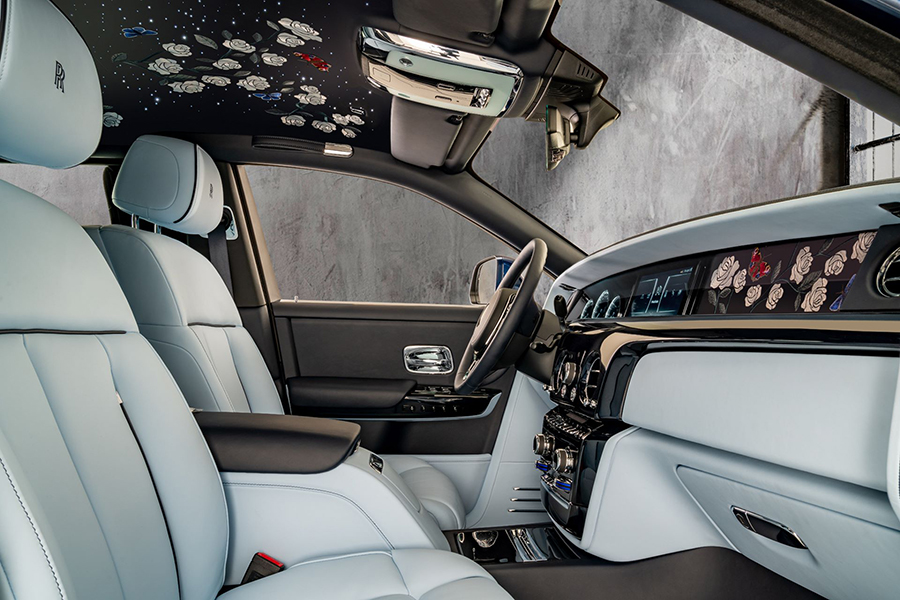 Inspiration for the flowers came from the Rose Garden at the Rolls-Royce home in Goodwood, West Sussex. Being the only place in the world where the Phantom Rose is grown, the garden was a perfect choice. Rolls-Royce designer Ieuan Hatherall relied on the beauty of that garden to come up with the idea. "There is a transcendent beauty when a rose garden is in full bloom," says Hatherall. "The patron wanted to create the same feeling of awe; an abundance of flowers to lift the spirit and celebrate nature's decadent beauty, in the Rose Phantom's serene interior." The Phantom Rose is depicted in all its stages of maturity, and appears on the coach door side panels and across the head liner. The headliner also features the marque's starlight headliner to help illuminate the roses. The Serenity Seating is done in Charles Blue leather with Peacock Blue piping.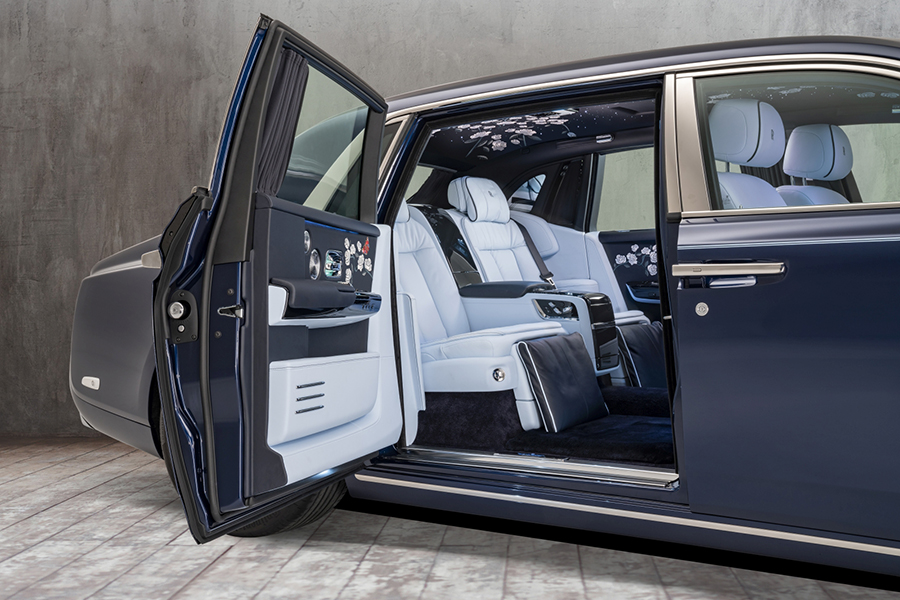 This bespoke Phantom proves Rolls-Royce's ability to meet the requests of its customers, and gazing on the finished work, you can't help but know that it was worth every single one of those million stitches.
---
Featured Video from Man of Many
---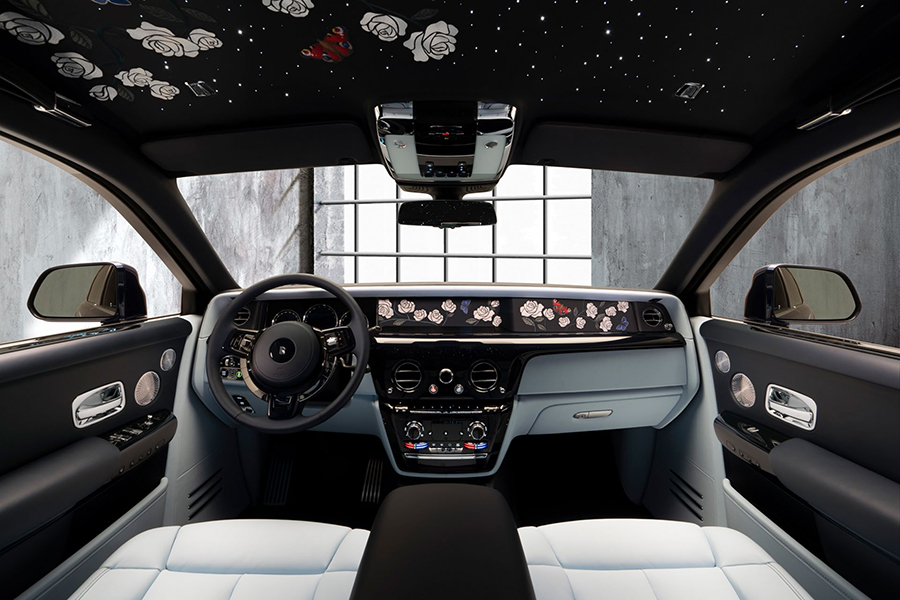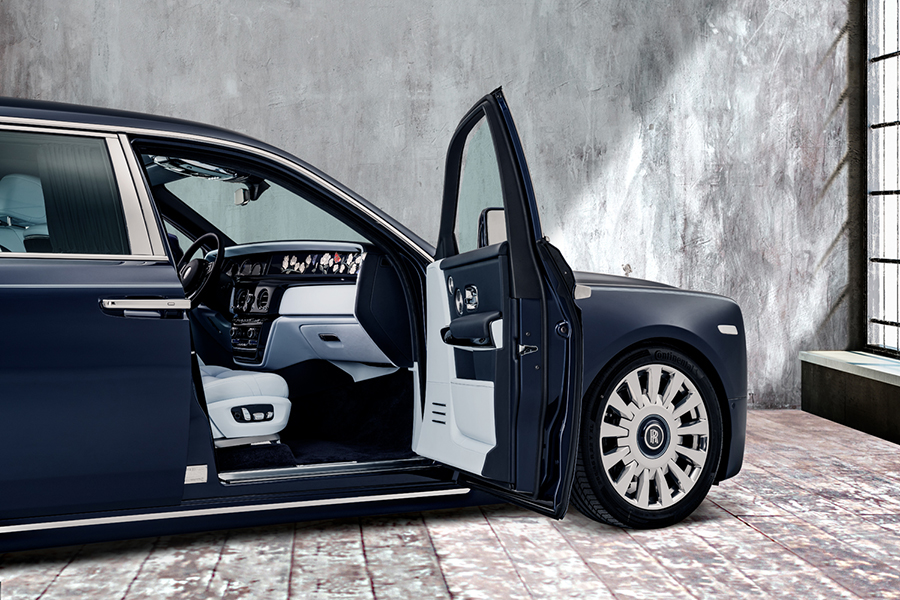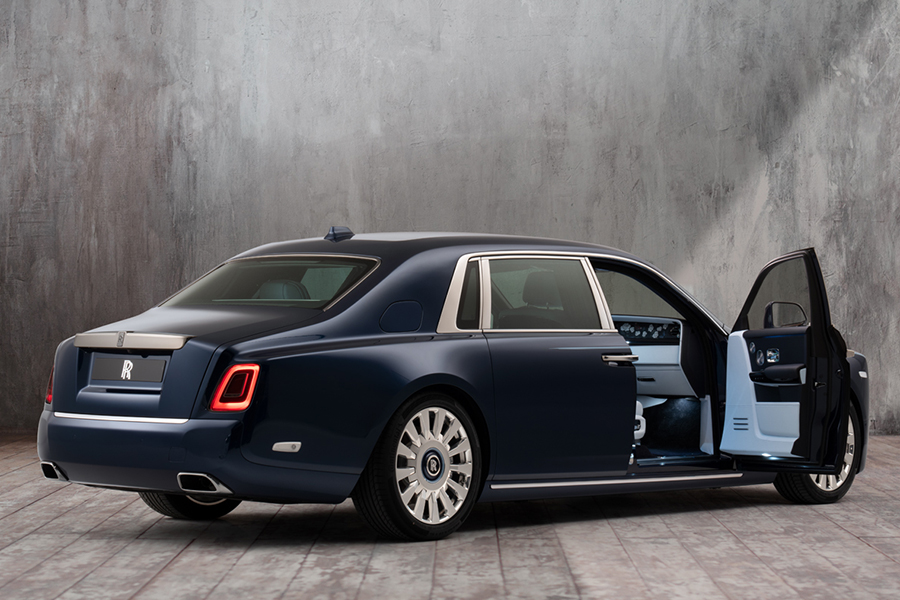 ---
Featured Video from Man of Many