UV Mask Filters Air Through Scientifically Proven Ultraviolet Light Technology
In Partnership with UVMask
The UV Mask is the first-ever reusable face mask that uses UV light to actively sterilize the air you breathe in real time. Using two layers of protection — CE-FFP2 air filters and the patent-pending "Sterile-Vortex" with two built-in UV-C LED lights — the revolutionary UVMask neutralizes and destroys 99.99% of bacteria, viruses, pathogens, and pollution from the air ten times faster than you breathe!
With personal protection being more critical than ever, this reusable mask is one of the most groundbreaking innovations we have seen so far. Not only does it protect the wearer from the environment, but it also protects those around them. By using a valveless design and forcing all air in and out through the UV-C Sterile-Vortex, not only is the air you breathe in purified, but so is the air you breathe out.
Its passive filters block particles 100x smaller than a grain of flour — including dust, pollution, some bacteria, and other harmful airborne particles — while its two 25,000 microWatt/cm² UV-C lights sterilize and inactivate anything else that makes it through.
And with 8 hours of battery life, its comfortable skin-friendly silicone inner layer, and positive pressure fans, you are guaranteed all-day fully-sealed breathing protection, no matter what environment you find yourself in.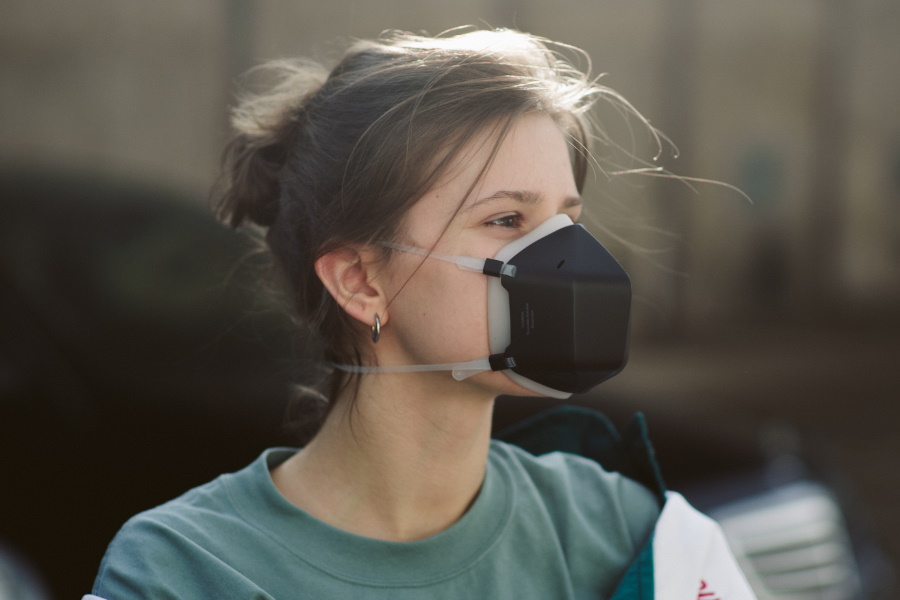 But don't just take our word for it. UVMask is independently tested and certified by the FDA-approved and ISO 17025 accredited SGS Labs. Since its official debut on Kickstarter, the innovative mask has also won over discerning members of the public. 
It has already raised over $2.5 million, making it the third most funded wearable on the popular crowdfunding platform. And judging from the level of interest, that number will keep rising until the campaign's end on August 14.
Getting it on Kickstarter now nets you a 65% discount, as well as an extra pack of 10 air filters, which means you are safe for a few months with a single pack. And its yearly cost of less than $2 a month really cuts back on disposable mask spending.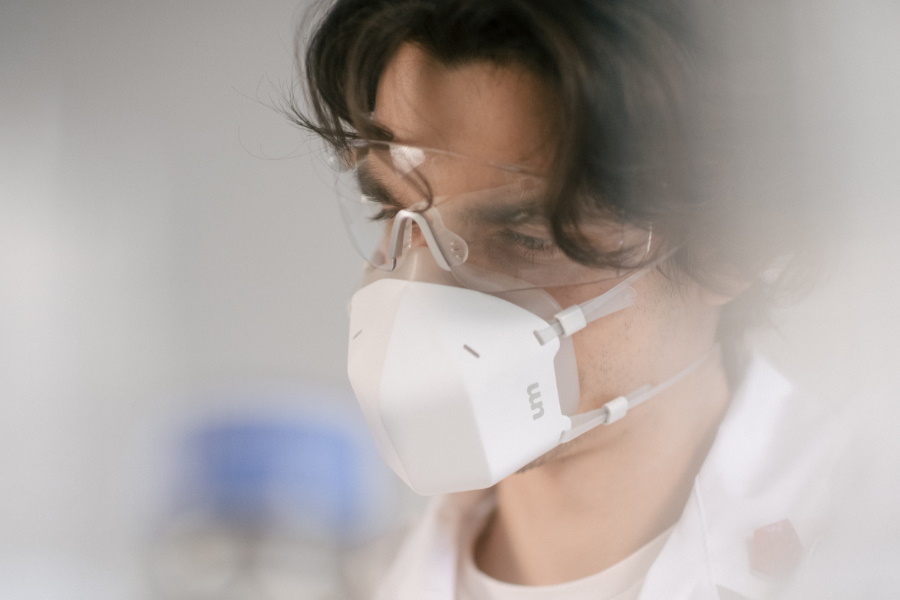 UVMask is the latest technology by UM Systems, a Colorado-based company working towards improving lives through science. The independent optics and industrial firm comprises scientists, engineers, and designers who believe everyone should have access to the best and latest technologies. Considering the current health situation around the world, why would you want to risk settling for anything short of the best?
Available in three colors — Jet Black, Jet White, and Titanium Grey — you can pre-order the UVMask via Kickstarter where they are currently offered at prices of up to 65% off the MRP. But don't wait too long, as these prices will be increasing soon.