5 Ways That Vibrators Will Intensify Your Masturbation May
In Partnership with MysteryVibe
In the spirit of Masturbation May, we're here with a public service announcement regarding vibrators. And yes, we're being serious. Let's start with the benefits of masturbation itself. Whilst a touchy subject for some (no pun intended), this timeless act has been proven over and over again to be advantageous to one's overall health. Why? Because feeling good is good for your mind and body alike, promoting the release of neurotransmitters and reducing stress, amongst other things. By using a vibrator, meanwhile, you take an already enjoyable act into new realms of personal pleasure. Involve a partner and you get increased levels of confidence and intimacy as well.
Of course, we're not just talking about any vibrator, rather the sleekest and most advanced vibrators on the market. They come to us from sexual wellness company MysteryVibe, who knows that there's no "one-size-fits-all" solution to modern masturbation. That's given way to award-winning bendable vibrators such as Tenuto and Crescendo 2. The former is a pioneering wearable sex toy designed to give you harder, longer-lasting erections whilst stimulating your partner at the same time. The latter is a Bluetooth-enabled, bendable vibrator that puts contortionists to shame in its ability to flex and adapt to all body types and positions.
With the use of Tenuto or Crescendo 2 comes enhanced arousal and incredible orgasms, and just in time for Masturbation May. We suggest taking this opportunity to explore your body to the fullest extent, uncovering erogenous zones and mastering new techniques. And don't forget that Tenuto is the ultimate couple's vibrator, encouraging you to bring your partner in on the action. Are you getting excited yet? You're about to be from these five positions using the most versatile vibrators to intensify your masturbation sessions. Whether you're flying solo or involving a partner, each one will induce the kind of mind-blowing orgasms that you've never experienced before. Here we go.
You'll also like:
Experience Explosive G-Spot Orgasms with the 'Rolls-Royce of Vibrators'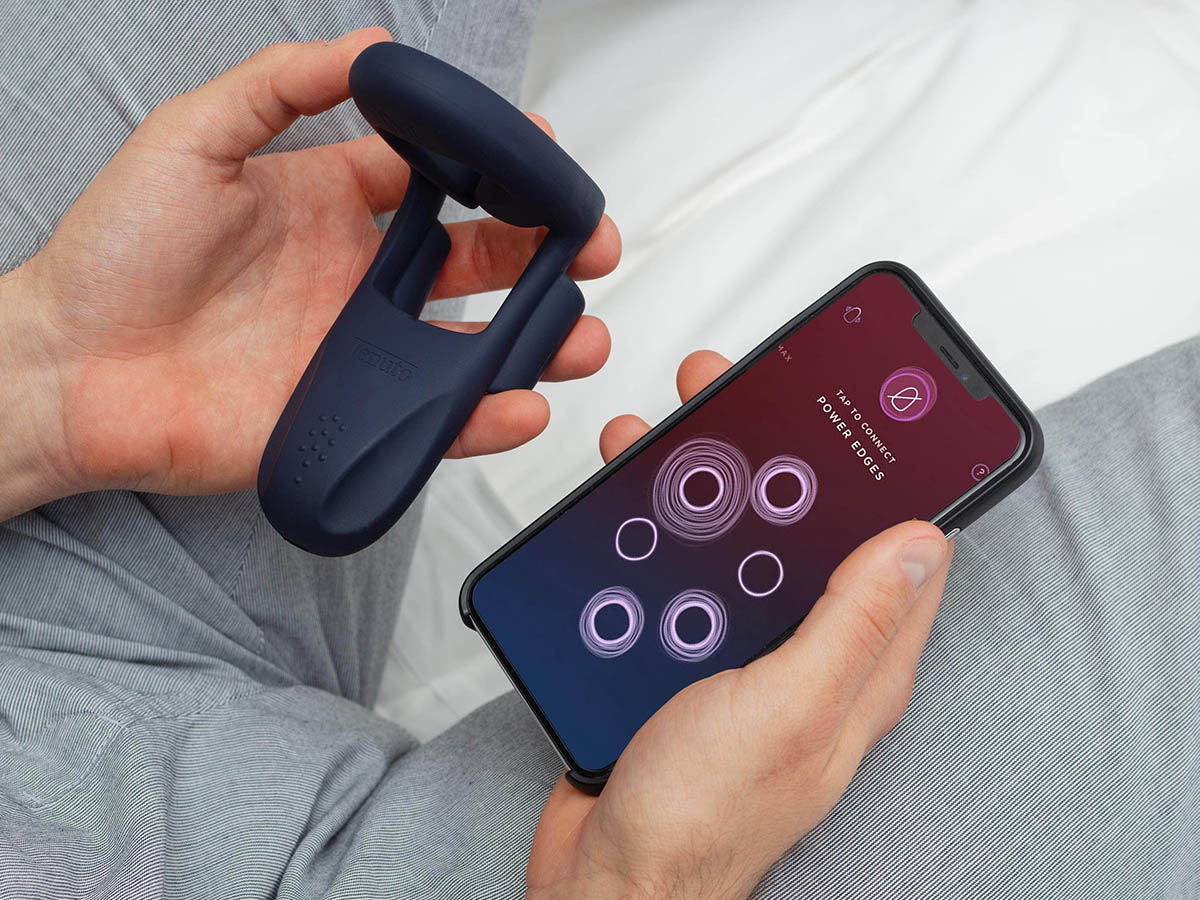 Han Solo
Amplify a tried-and-true seated masturbation position with Tenuto and the Han Solo technique. Start by sitting back and relaxing as you harness the powerful pulsations of Tenuto, which vibrate you into the hardest erection you've ever enjoyed. With its six fully customisable motors, the vibrator delivers 360 stimulations from the tip of your penis to your perineum. Edge yourself through 16 intensity levels until the climax is imminent, then explode in a jaw-dropping orgasm. If your partner is feeling generous, upgrade to a vibrating hand job or make it hands-free by having them use the live control mode via the adjoining app.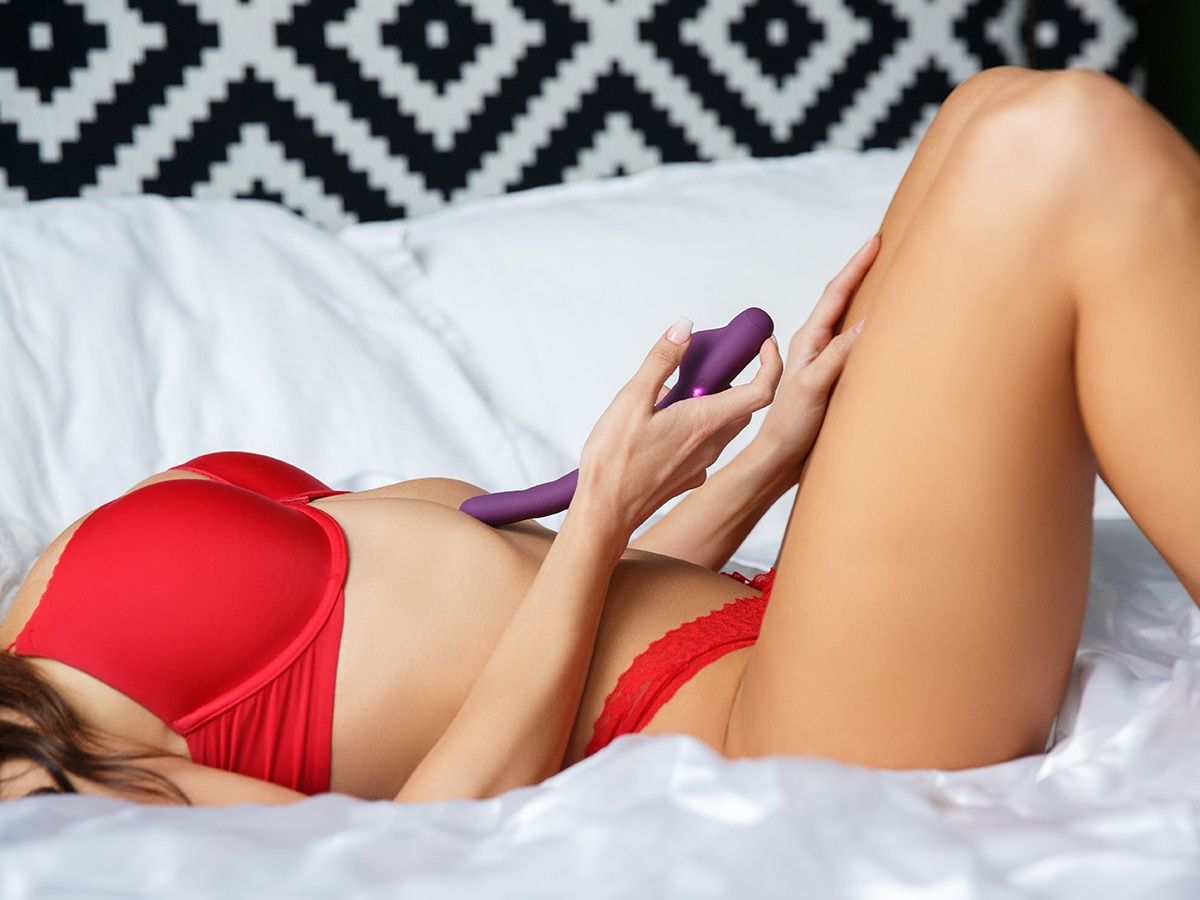 Perineal Lift-Off
Diversify your masturbation sessions with a stimulating perineum massage with Crescendo 2. An underrated erogenous zone, the perineum is incredibly sensitive and prone to pleasure. First, bend the infinitely flexible Crescendo 2 into a 'J' shape. Then grip your penis and Crescendo 2 together, pressing the vibrator flush against the underside of your penis with the bendable end toward your perineum (the spot between your scrotum and anus). Power up with turbocharged vibrations and as you pulsate with escalating urgency, let Crescendo 2 venture to the perineum for amplified arousal. Massage your perineum externally by drawing circles with the tip of the vibrator, choosing your own adventure by toggling between its 16 intensity levels. Relax and enjoy the crescendo of climax.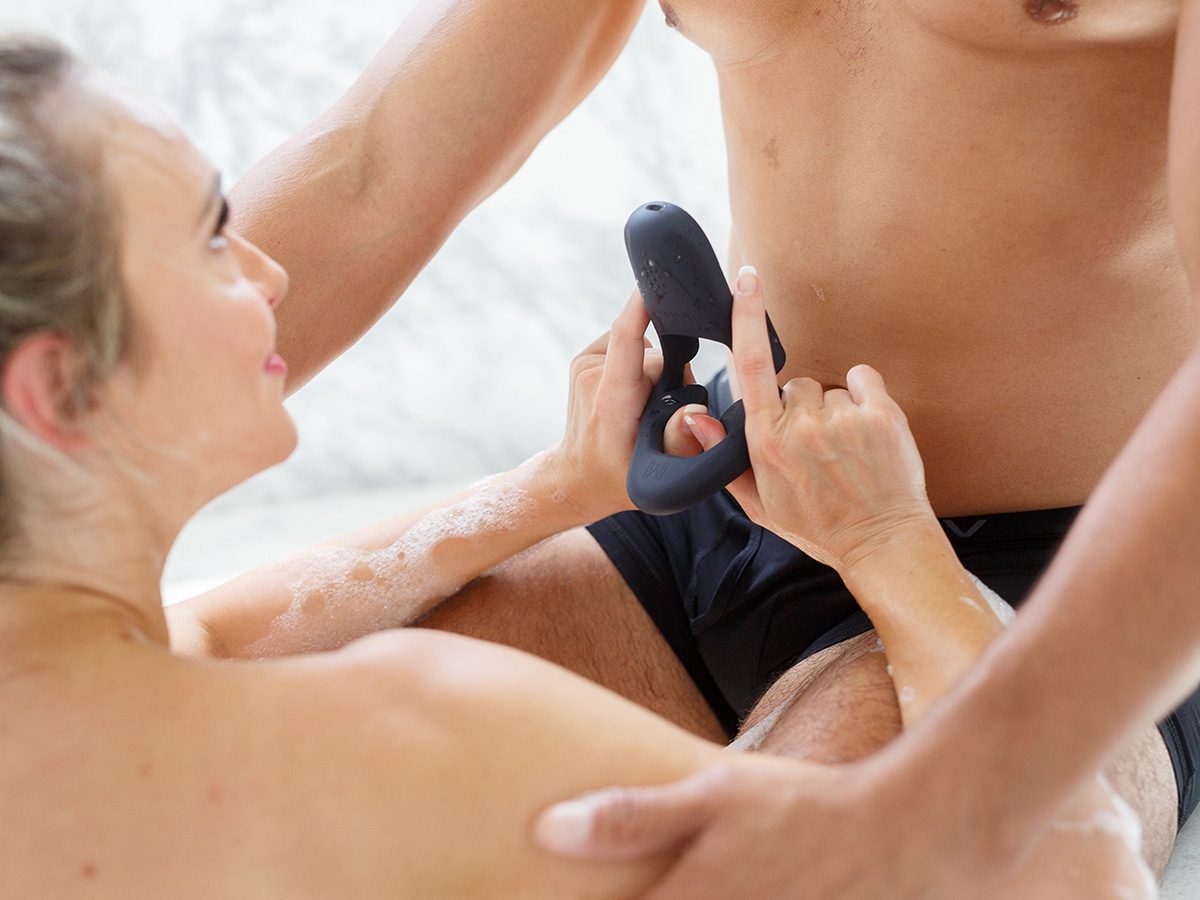 Super Soaker
Pop quiz, hotshot: what's more relaxing than a hot shower? A hot shower accompanied by a massive dopamine hit from a sensational orgasm, that's what. Elevate the experience in the ultimate Super Soaker position by using the 100% showerproof Tenuto. With both feet planted firmly on the ground, place Tenuto around your penis and Zen out to the tranquil cascade of water relaxing your muscles. Revel in the deep rumbling vibrations of Tenuto as you empty your mind of all stress and replace it with pure bliss. Switch up the rhythm of your strokes with a different vibration pattern or intensity level to prolong your ecstatic finish. Disclaimer: due to the insane amount of pleasure, you may want to lean your back against the wall before releasing everything pent up inside you.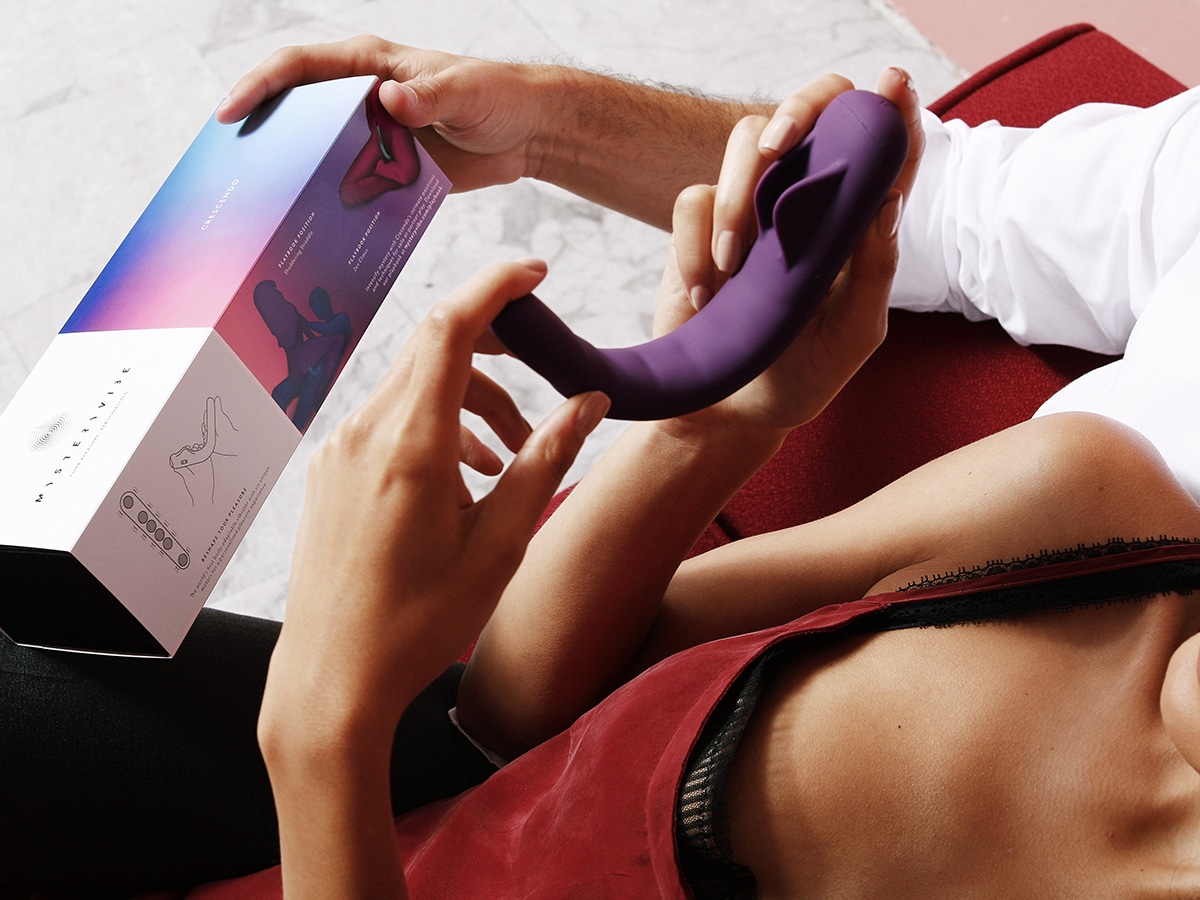 The Greatest Show on Earth
For all the adventurous couples seeking new ways to play, save two seats for The Greatest Show on Earth. Set the mood, light some candles, dim the lights, and put on relaxing music. Find a comfortable place to sit opposite one another, preferably something a back to lean against (such as a couch or a bed). Place Tenuto comfortably at the base of your penis and choose your vibration pattern and intensity level. Across from you, your partner bends Crescendo 2 to her preferred shape, selecting her own vibes as she settles into the sensual atmosphere.
Whilst Tenuto pumps you full of energy, revel in your partner as she channels her most primal urges and unravels in wanton pleasure. Explore exhibitionism in this position, inducing erotic visuals and gaining intimate knowledge of your partner's arousals. Are they losing themselves to the strumming of "Big Tease" vibrations or more of a "Mad Max" rough rider? Enhance the experience by taking complete control through the MysteryVibe remote or app, seamlessly switching between products, intensity levels, and vibration patterns at the touch of a button. Prepare to become closer with your partner than ever before.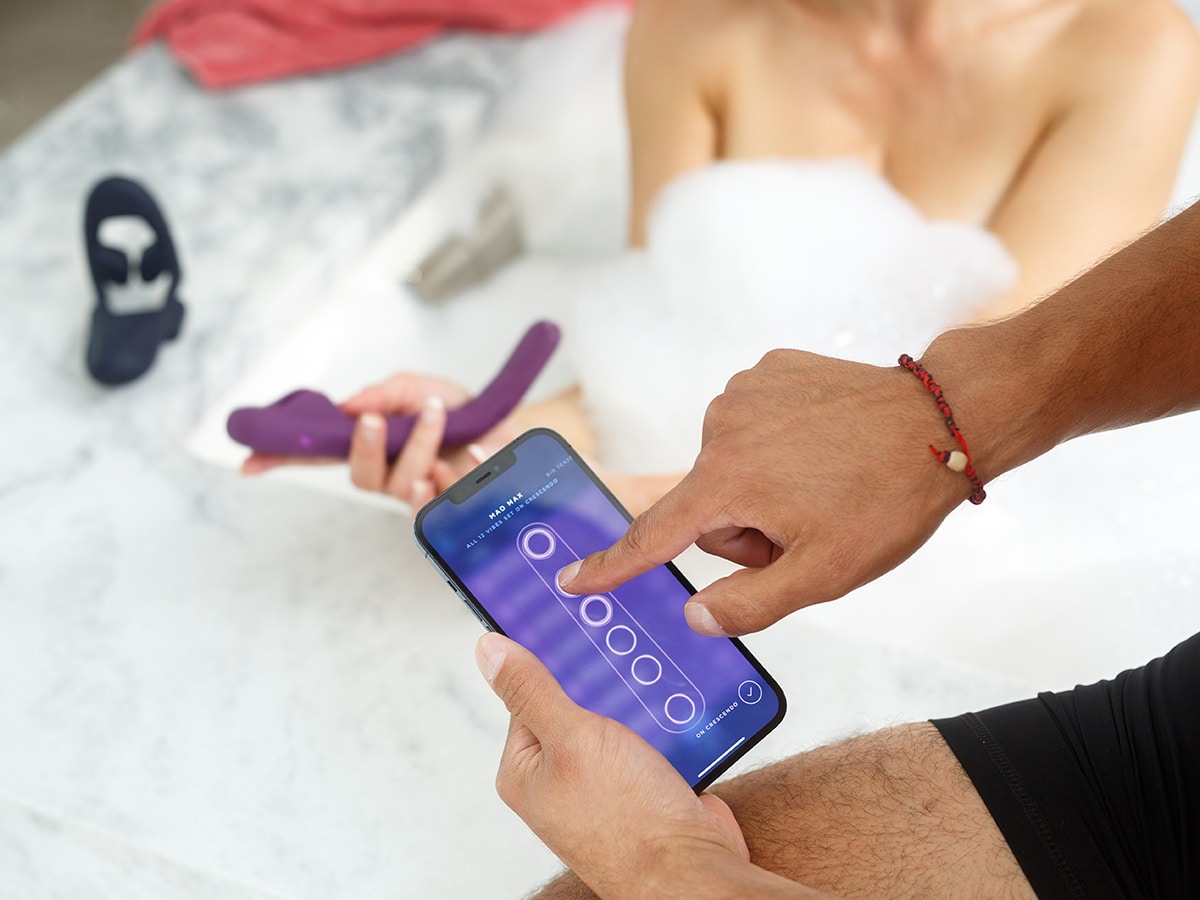 Rub-A-Dub-Dub
Shower yourself with serious satisfaction by using Tenuto and Crescendo 2—both of which are 100% water-resistant—in this exhibition-like position. It begins with you and your partner sitting at opposite ends of a sensual, hot bath. Get closer and throw your legs over the bathtub ledge to create space and entwine your bodies. Place Tenuto firmly at the base of your penis as your partner bends Crescendo 2 to her desired shape, perhaps an 'S' shape for clitoral and G-spot stimulation or maybe just a 'C' shape for clitoral-only stimulation. Submerge yourselves into stimulating sensations as Crescendo 2 and Tenuto send waves of pleasure rippling through you and your partner. Curate the sensory experience by including a scented bath bomb (which can also increase privacy by way of its bubbles and suds). See who can climax first for the extra cherry on top of this wildly fulfilling act.
Happy Masturbation May!
MysteryVibe is wishing you a Happy Masturbation May and even equipping you for the experience. Powered by the fundamental belief that pleasure is a human right, the company makes sexual wellness more accessible to folks of all body types and backgrounds. Their research shows that a world built on averages excludes too many people and they've responded in turn, creating innovative technological solutions and gloriously customisable products. If you're ready to take personal (and mutual) pleasure to brilliant new heights, pick up Tenuto or Crescendo 2 (or both) and go exploring either solo or with a partner. It's going to be a happy Masturbation May, indeed!