5 Ways This Smart Vibrator Can Help Spice Up Your Sex Life
In Partnership with MysteryVibe
With couples being stuck at home, sex has become less an act of intimacy or excitement and more like a decent way to pass the time. For approximately 6 out of 10 individuals, that's given way to "sexual burnout." Then we have about 57% of people who are unwilling to tell their respective partners what they like in bed. No matter what the reason, no one wants to get bored with sex!
Should you be suffering from sexual burnout or a lack of communication, MysteryVibe is here to spice things up. The sexual wellness brand combines cutting-edge design and modern technology to create award-winning smart vibrators for men, women, and couples. Their top-selling Crescendo could be just what the doctor ordered, presuming you want to traverse new pathways of mutual pleasure. Click here and you'll receive $50 off your purchase.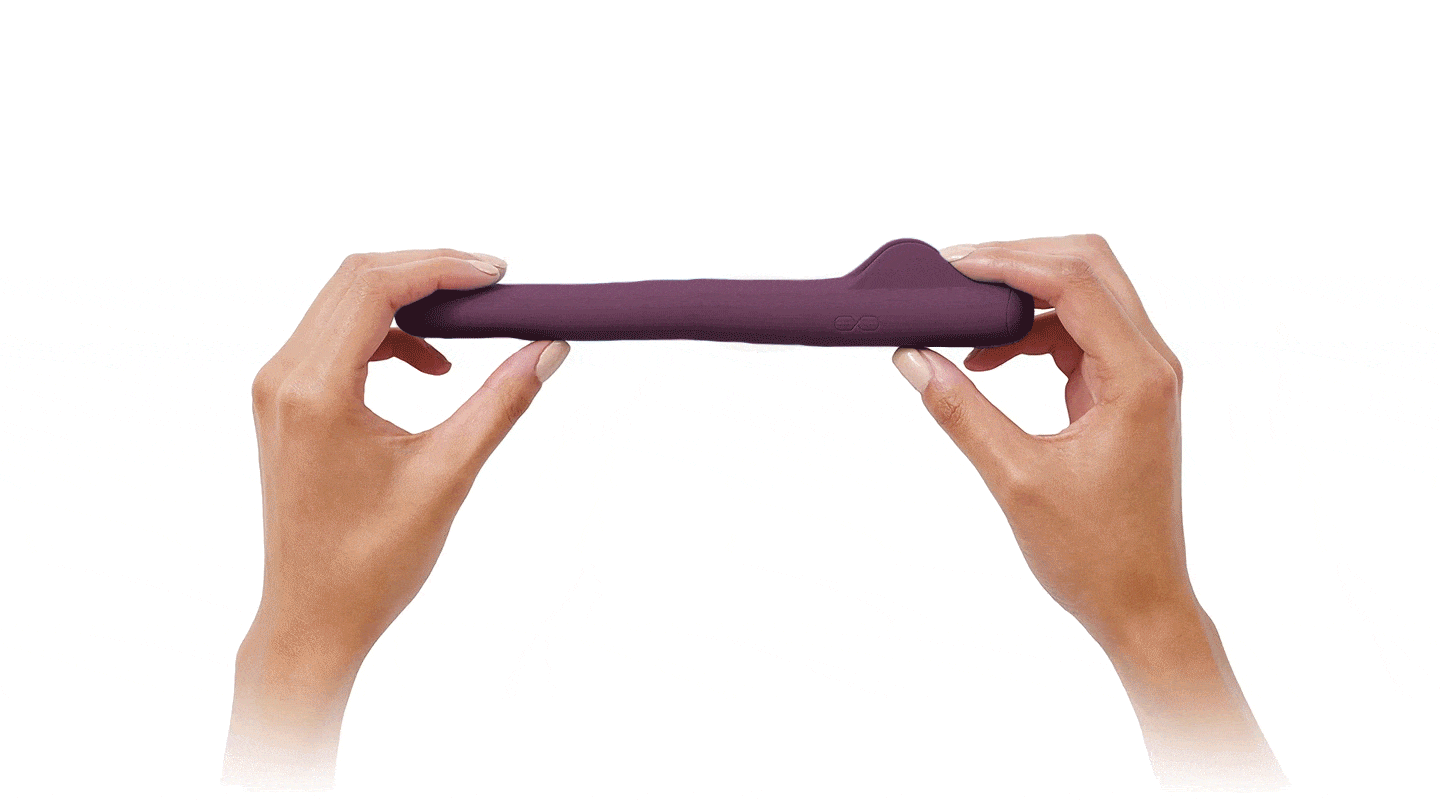 Not to be confused with the standard fare, Crescendo opens up an entire world of possibility. For starters, it's an utterly clean and sleek product, the kind of which bears almost no resemblance to the crude sex toys that you'd find at the nearest adult video store. In addition, it offers the following key features:
Bendable Design – Crafted to mimic human fingers, Crescendo can be bent and shaped in a variety of customisable positions. Exploration is definitely encouraged!
Six Individual Motors – Scouring every inch of the vibrator, these motors will stimulate your erogenous zones with unprecedented tiers of power and precision. Prepare for the most intense orgasms you've ever experienced.
Smartphone Compatibility – Load up the MysteryVibe app and you can live-control all six motors individually and create additional vibration patterns. Use the app from up to 30 feet away to take the reins over your partner's pleasure.
Endless Usability – Thanks to Qi-Induction wireless charging and sealed premium body-safe silicone, Crescendo is 100% waterproof. Use it in the shower, bath, and for double-ended play.
5 Ways Crescendo Can Spice Up Your Sex Life
Between its body-safe construction, bendable design, supreme intelligence, and orgasm-inducing power, Crescendo is the best vibrator for couples to bring into the bedroom. Here are four unique ways it can spice up your sex life:
1. Increases Communication
With the introduction of a sex toy comes the conversation you've been wanting to have all along. You know, the one where you talk about pleasure. Suddenly, you and your partner are discussing personal likes and dislikes with a newfound sense of trust and enthusiasm.
2. Discover Each Other's Bodies like New Lovers
The mere act of introducing Crescendo into the bedroom will generate a newfound sense of excitement and anticipation. You and your partner will experience the most intense pleasure as you customise and bend this infinitely flexible vibrator to explore every decadent desire.
3. Take Couple Play to the Next Level.
This programmable vibrator lets your partner live control the intensity and vibration of each individual motor. Experience ultimate edging and explosive orgasms by giving your partner control of your pleasure using the very smart app.
4. Close the Orgasm Gap… Together
It's no secret that male orgasms are easier to achieve than female ones. As a result of the orgasm gap, your partner may suffer from sexual burnout long before you do. Reach, discover and arouse erogenous zones from your G-spot to his P-spot. – 4 years of deep research resulting in a multi-award-winning vibrator that stimulates every erogenous zone you didn't know existed.
5. Say Goodbye to Performance Anxiety
Crescendo encourages mutual exploration by delivering powerful targeted vibrations with its 6 motors that stimulate every inch inside you,  guaranteeing a pleasurable experience. Kiss any lingering performance anxiety goodbye with a guaranteed explosive experience, every time.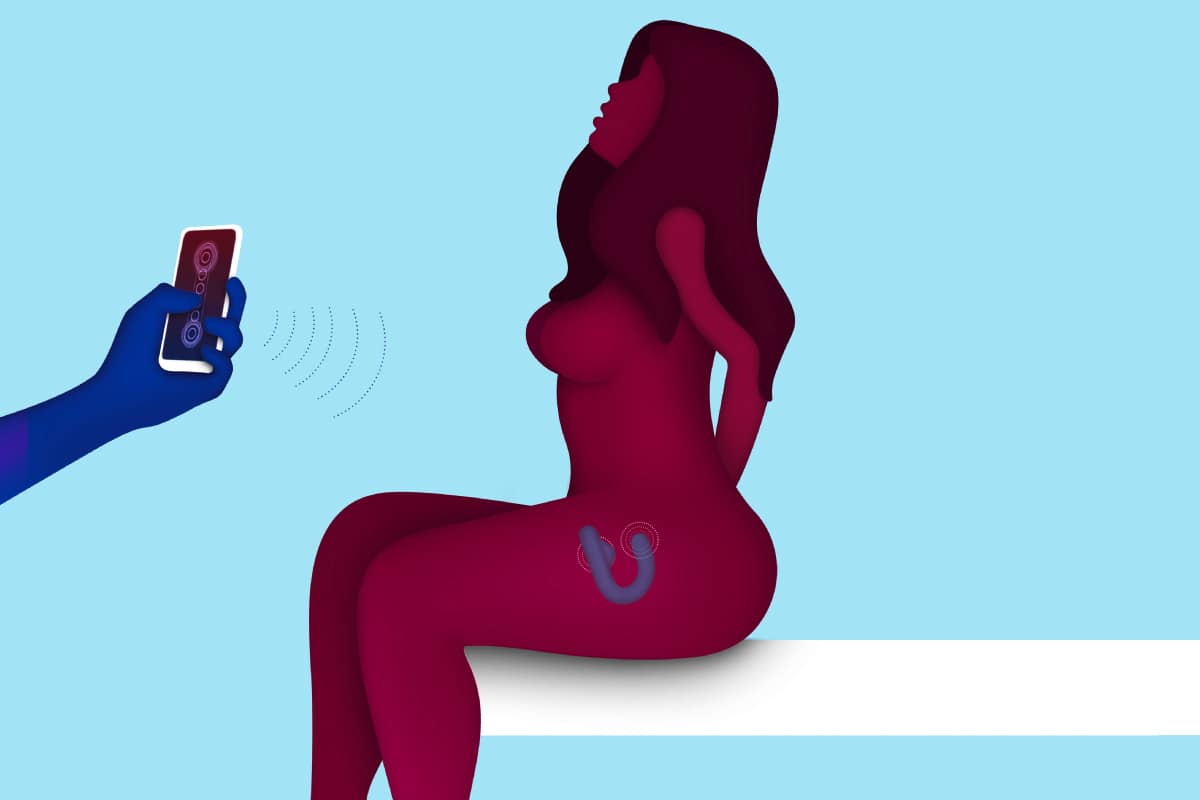 Summary
When the lockdowns first kicked in, you may have been thrilled at the prospect of more sex with your partner. However, when you begin to treat sex as a mere boredom killer, that very same thrill can run its course. Throw in a potential communication gap—where you're reluctant to discuss personal preferences—and you may find yourself in sexual burnout territory.
That's exactly where Crescendo comes in with its copious versatility, intelligent features, and sleek design. Bring it into the bedroom (or shower, bath, or pretty much wherever) to open up new modes of communication, exploration, and pleasure alike. With this vibrator at your disposal, sexual burnout will instantly become a thing of the past. Click here to receive $50 off your purchase and maybe pick up some playcards while you're at it. Happy days are here again!