5 Ways to Boost Your Holiday Cheer in the Bedroom
In Partnership with MysteryVibe
The holiday season is a time for giving, but sometimes the best gift is the one we give ourselves. Plus, who couldn't use a relaxing break from all the adjoining madness? Travel planning. Family dinners. Children. Work. Shopping. The list can get downright exhausting, which makes it all the more important to take the stress off as frequently as possible.
Enter sexual wellness brand MysteryVibe, which offers smart and sleek solutions to our everyday bedroom woes. Their best-selling vibrator goes by the name of Crescendo and it's designed to mimic the feel of one's fingers, adapting to your body's unique shape and size. Customisation remains crucial to sexual pleasure and this product is gloriously versatile in all the best ways. Take up to 25% off Crescendo from 2 December to 22 December 2021 to embrace the infinite possibilities of play.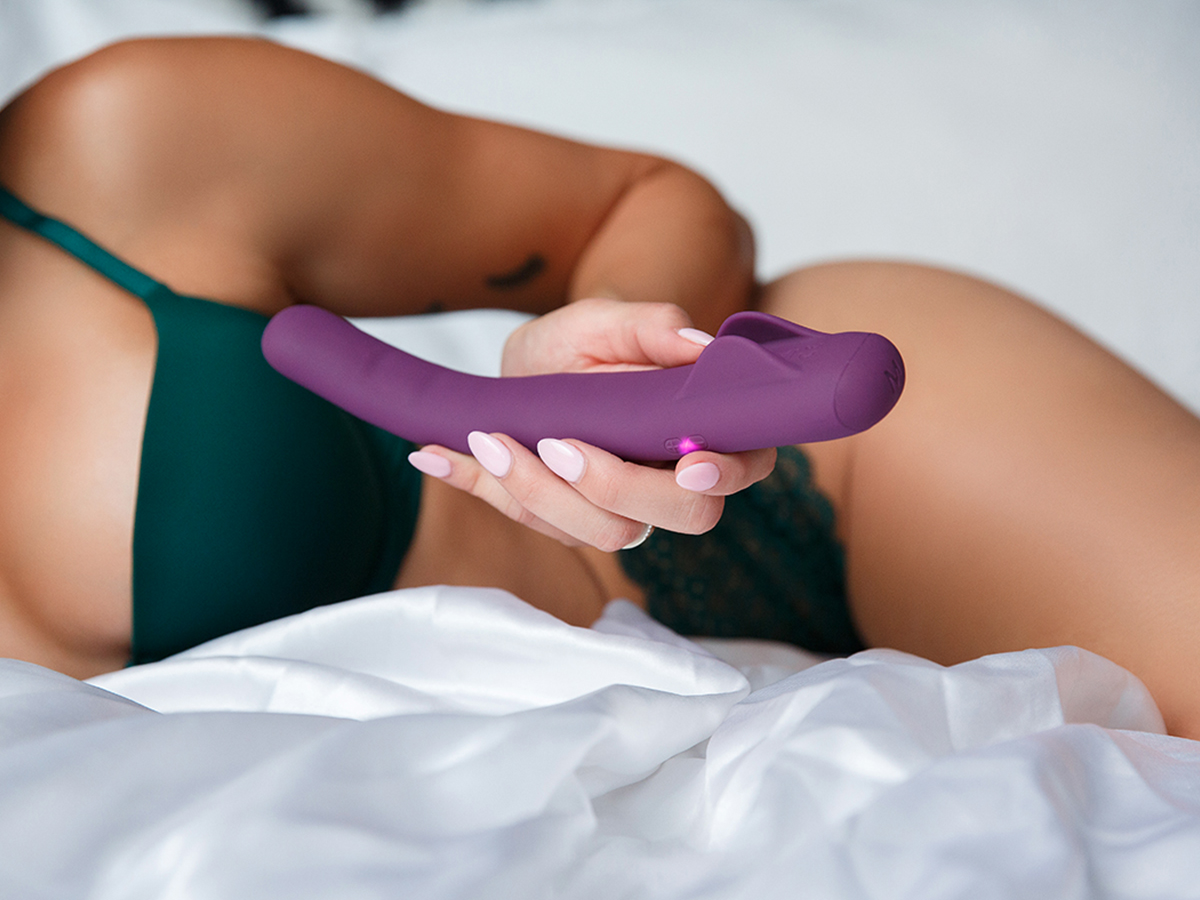 Whether you incorporate sex toys or not, it's important to take a load off during the holidays. Here are 5 ways to boost your bedroom from okay to orgasm and thereby reduce seasonal stress:
1. Give Yourself 'Me' Time
It may sound counter-intuitive, but better partner sex starts with better solo sex. One might even describe masturbation as an effective form of self-care, which doesn't carry the extra pressure to perform and comes with a plethora of health benefits. Carve some time out for yourself—whether it be a short period every day or just once a week—to focus on your physical and mental needs.
If you want to take your sensory experience from 100% to 1000%, bring Crescendo out to play. Delivering pinpoint vibrations and 16 speeds from six directional motors, the vibrator targets erogenous zones with laser-sharp precision. Wrap it around your penis, position it against the perineum, and prepare for a newfound tier of orgasmic pleasure.
2. Introduce More Foreplay
Great sex starts with great foreplay, and great foreplay starts long before you've even entered the bedroom. Sext your partner throughout the day to build anticipation and excitement. Introduce new thrills by putting on some porn in the background or whispering dirty talk in your partner's ear.
Supercharge the physical pleasure by using a bendable vibrator like Crescendo on either yourself or your partner. How does a hands-free vibrating handjob sound as you please your partner? Alternately, you can use the vibrator to send powerful vibrations directly to your partner's G-spot and clitoris, making them swell with pleasure. Naturally, they'll be delighted to return the gesture.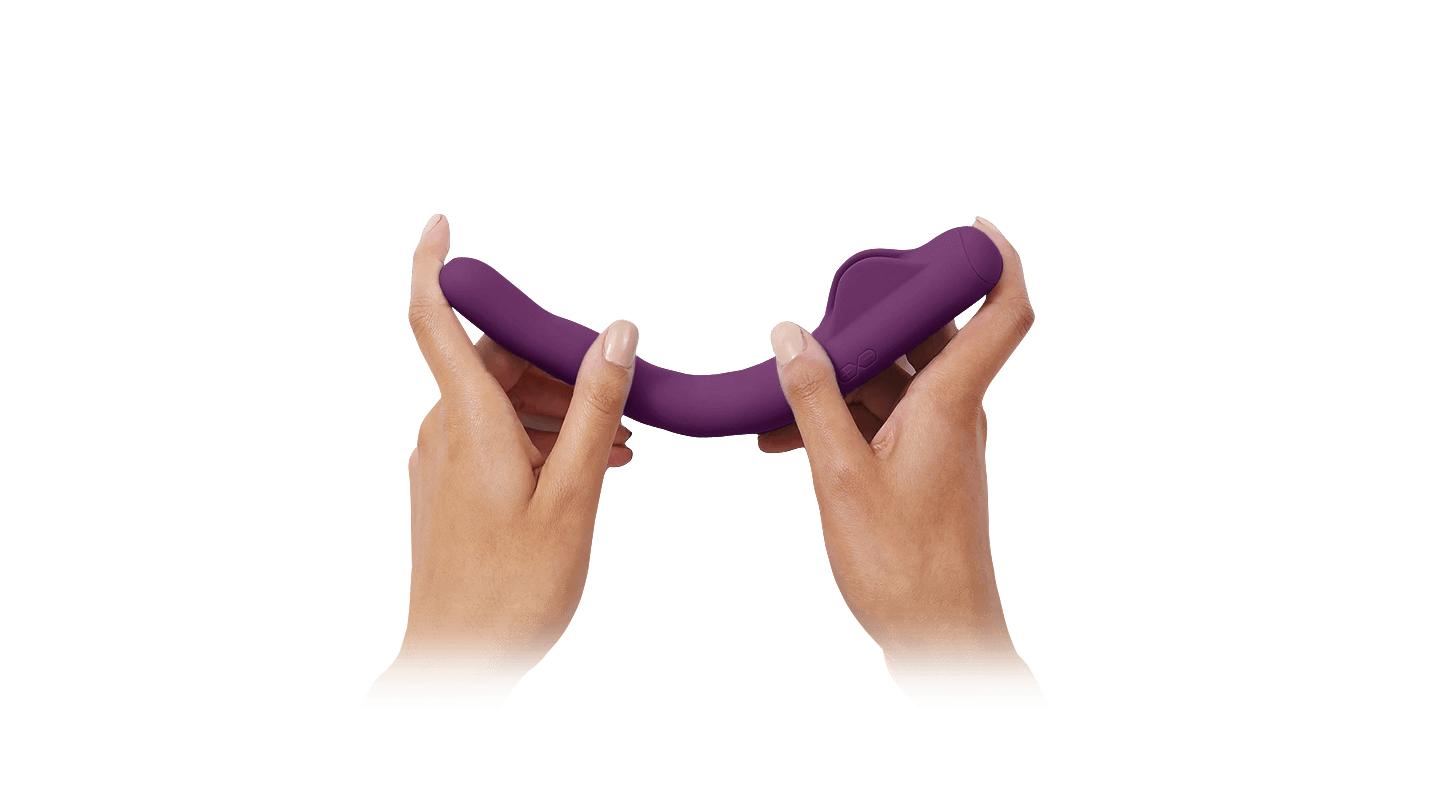 3. Amplify Sexual Tension with Erotic Massage
An entirely underrated form of foreplay, erotic massages are also a welcomed release from all the holiday stress. Transform your partner's body into a playground of passion by prolonging the sensual experience with massage. Start with a standard back and shoulder rub before moving lower to focus on the breasts and thighs, building anticipation as you work every area but the one area she wants most. Elevate the excitement by using Crescendo's vibrations to tease your partner's nipples and clitoris. It will be a night to remember, to say the least.
4. Mutual Masturbation
Watching your partner get off to you getting off is an incredible sexual experience in its own right, and also a great way to build up to intense sex. Dim the lights, light scented candles, and make eye contact with one another. Make it hands-free by using an app-controlled sex toy like Crescendo, which can be operated remotely from up to 30 feet away. Sex toys (and maybe some porn in the background) don't just heighten the pleasure, they also ease the tension.
5. Experiment with New Sex Positions
Sticking to what works is great and all, but exploring new positions can be downright exhilarating. Try variations of favorite sex positions like Squatting Doggy, which is when you start in doggy, bring your partner's legs together, squat, and enter at an angle that will stimulate your partner's G-spot.
Score extra points for dual stimulation with a sex toy like Crescendo, stimulating your partner's clitoris with high-frequency vibrations as you go deep. Try a variation on missionary—head over heels—to target new erogenous zones. Make it a solid performance with the help of Crescendo positioned on your partner's clitoris or nipples to drive home the ecstasy of coming together.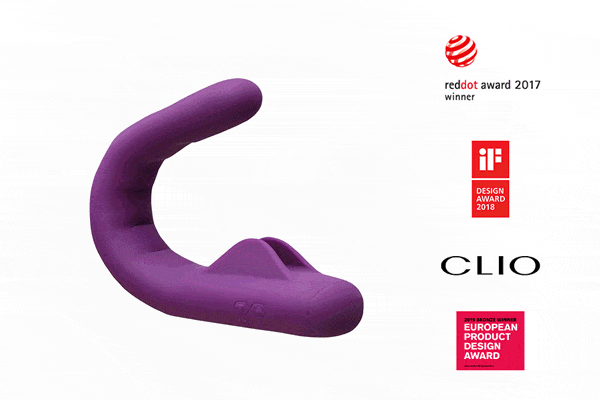 Crescendo
The holiday season is upon us and so too is all the stress that comes with it. We can think of no better way to boost your bedroom pleasure than by using Crescendo. Wonderfully flexible, it's also sleek by design, smartphone compatible, and 100% waterproof. Under its body-safe silicone skin are six strategically placed motors with 16 different intensity settings, enabling infinite possibilities of play.
Take up to 25% off Crescendo from 2 December to 22 December 2021 and give yourself the gift of this versatile and powerful vibrator. Watch as the holiday madness simply withers away, one mind-blowing orgasm at a time. 'Tis the season to be jolly, indeed!