Are You Australia's Biggest Wanker?
In Partnership with Hot Octopus
Hoping to eradicate the stigmas surrounding masturbation once and for all, cutting-edge sex toy brand Hot Octopuss is on the hunt for Australia's Biggest Wanker. They've even created a "Beat Map" for the occasion, where users can register the number of times they've masturbated. Every participant will receive up to 30% off all the sex toys in the brand's store and the user with the most sessions will get an entire years' worth of sex toys. The event culminates—or should we say climaxes—on April 9th with One Big Wank, the world's first-ever synchronised orgasm. Click here to learn more.
Not only can you register yourself to become Australia's Biggest Wanker, but you can also nominate your most wanktastic friends. The brand is truly hoping to put the "mass" in masturbation and reach 1 million participants by the time of the Big Wank on 9 April. People are signing up in droves and that includes high-profile Aussie comedian Alex Williamson, who put together a hilarious video just for the ABW campaign. You can watch it here:
Meanwhile, we can think of no better brand to host the event than Hot Octopuss. So much more than a catchy moniker, they offer some of the world's most innovative sex toys. Featuring patented PulsePlate Technology, game-changing vibrators like Five Simple Tips To Improve Your Dating App Success and Pulse Duo take either personal or mutual pleasure to mind-blowing new heights. Suffice it to say, these folks definitely know a thing or two about orgasms!
Are you getting excited? Or maybe even aroused? Here's everything you need to know about the campaign:
The Contest
To contend for the title of Australia's Biggest Wanker, you'll need to register and rate your orgasms on an ongoing basis. The person with the most wanks will win an entire year's supply of Hot Octopuss sex toys. Everything comes to a head (pun intended) on April 9th, when Australia comes together (also pun intended) for One Big Wank, i.e. the world's first-ever synchronized orgasm. It's on this day that Australia's Biggest Wanker will be crowned.
Even if you don't win, the brand is offering some sweet deals. Sign up and then spread the word through social media and you'll automatically receive 30% off every item in their store. Keep your participation a secret and you'll still get 20% off storewide. Check out the Facebook event.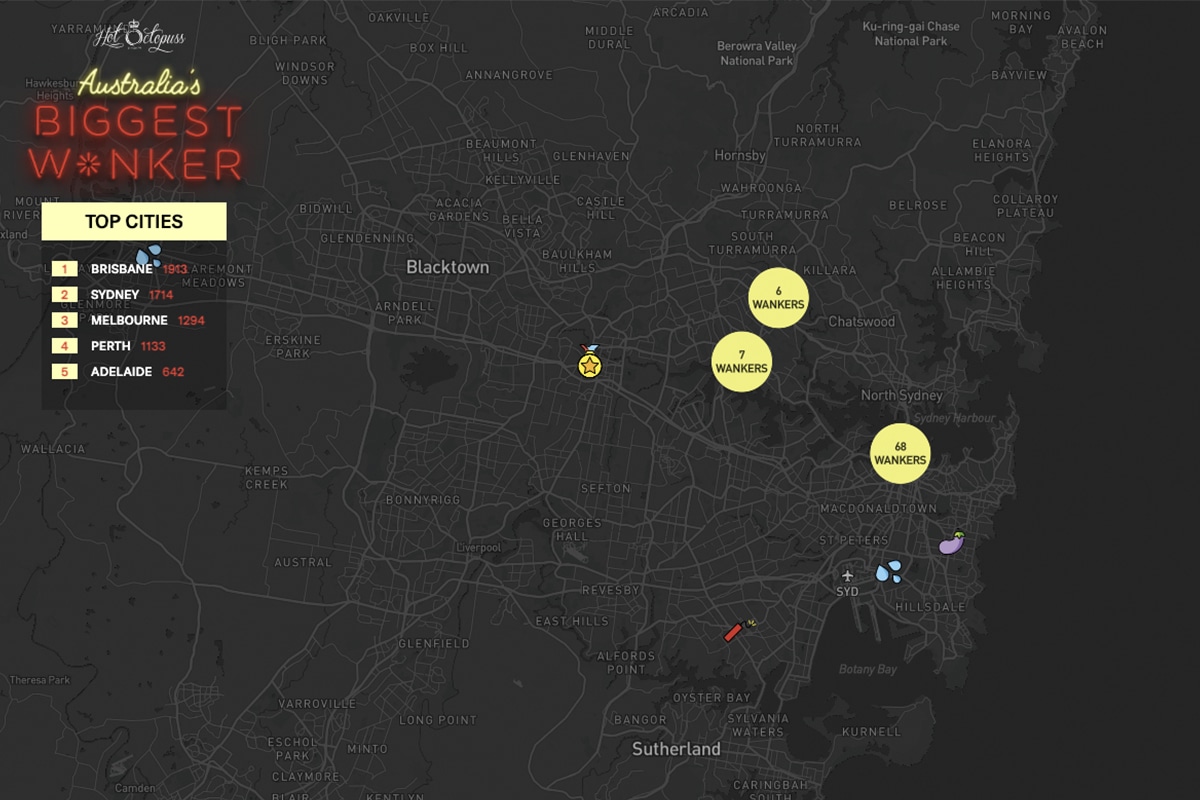 The Beat Map
Masturbation is often a solitary act, but trust us when we saying you won't be doing this alone. To prove as much, Hot Octopuss has created a special "Beat Map" just for the competition. It covers all of Australia and presents a running tally of registered wankers. Check it out and you'll see that Brisbane is currently leading the charge, with Sydney hot on its tail. That's no surprise to us as we've met plenty of wankers in both cities!
There has, apparently, also been a number of ScoMo's registered across the country. Do with that bit of information what you will.
The Benefits of Masturbating
At the heart of this campaign is a public service announcement of sorts, which hopes to eliminate any remaining stigmas surrounding masturbation. Not only does the act feel absolutely terrific, but it also delivers a host of potential benefits. According to some of the latest research, those benefits may include the following:
Reduced stress or anxiety
Decreased risk for prostate cancer
Boost to immune system health
Of course, one doesn't need a written list of benefits to grasp the greatest benefit of them all: freaking orgasms! Seriously, you gotta try these things out if you haven't already—they're truly awesome. Don't forget to register and rate each one to qualify for the title of Australia's Biggest Wanker.
Need a Hand?
No brand has mastered the art of the orgasm quite like Hot Octopuss. They spent four-plus years developing their patented PulsePlate Technology, which involved licensing the medical-grade tech that's used to help spinal cord injury patients ejaculate and reproduce.
To peruse their current inventory is to behold the wonders of this modern tech, complete with epic vibrations, seamless control, and hands-free orgasms. It's a surefire way to thrust ahead of the competition to become Australia's Biggest Wanker.
Here are their current best-sellers: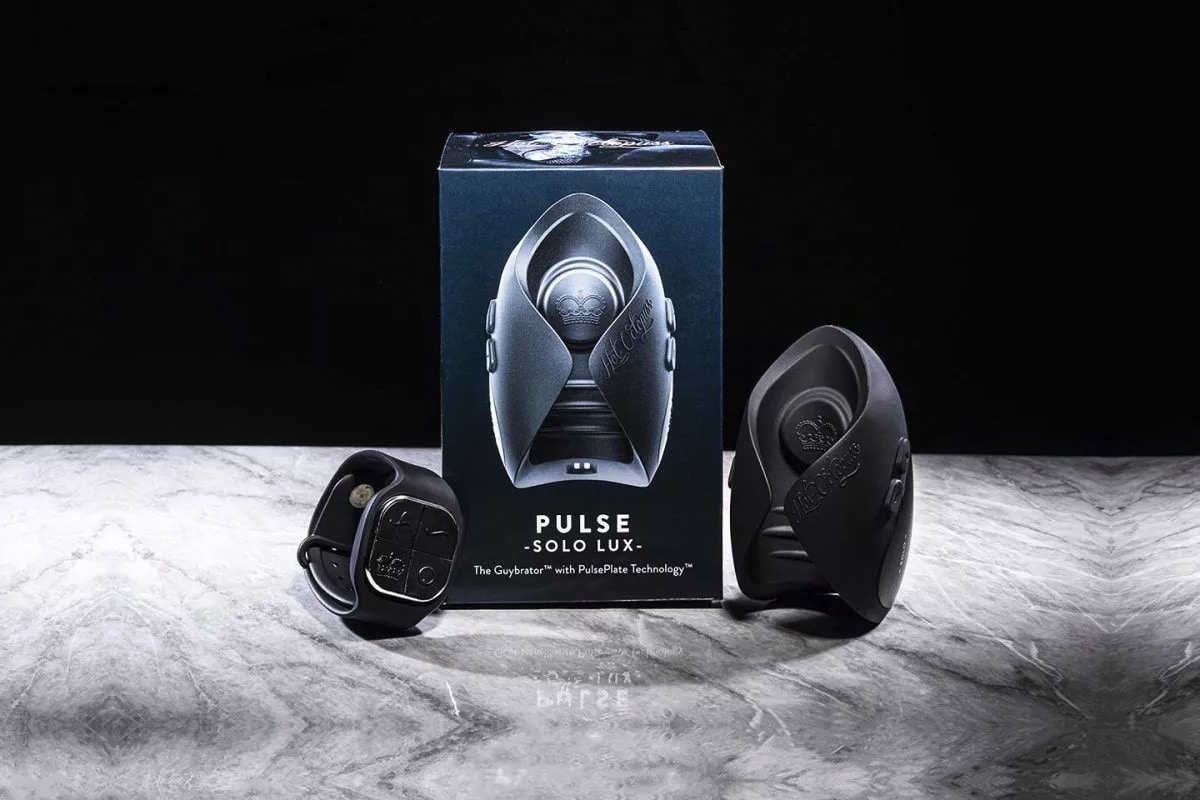 Pulse Solo Lux
Their flagship vibrator for male masturbation runs on PulsePlate technology and includes a wrist-strap remote and turbo function. Sit back and relax as this versatile product induces hands-free orgasms!
Researchers Create 3D-Printed Penises to Test if Size Really Matters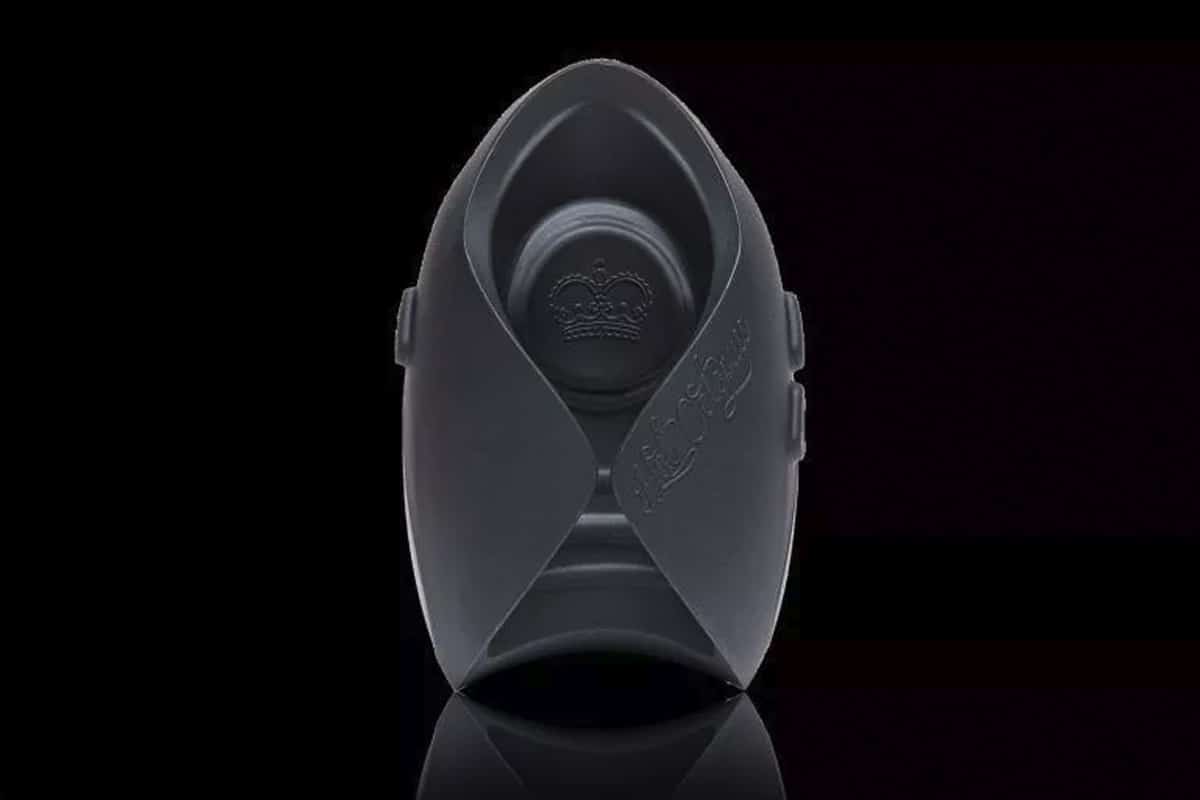 Pulse Solo Essential
The original award-winning "Guybrator" is better than ever before. It too offers hands-free orgasms and works genuine wonders on anyone with a penis.
REVIEW: Crescendo 2: The Versatile Vibrator as Unique as You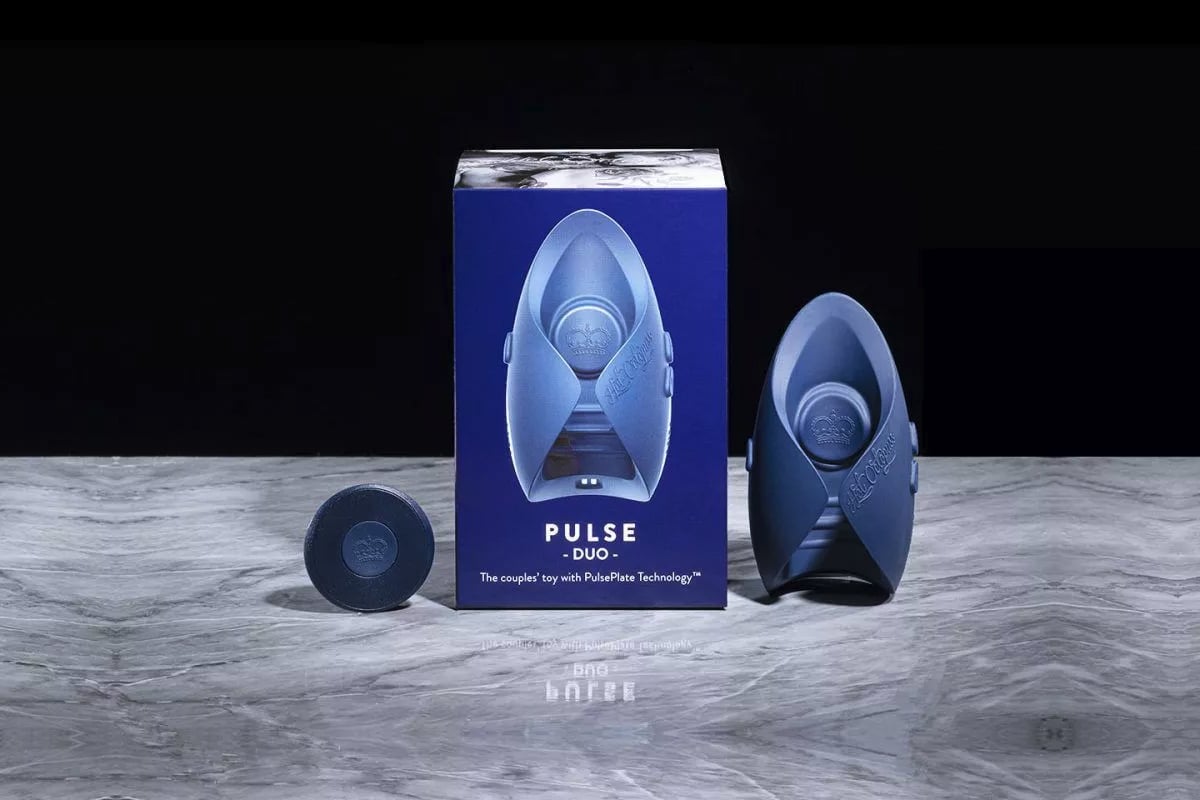 Pulse Duo
Meet the couple's sex toy that turns foreplay into the main event. Blending PulsePlate technology with remote-controlled vibrations, Pulse Duo stimulates both parties at the same time, hands-free.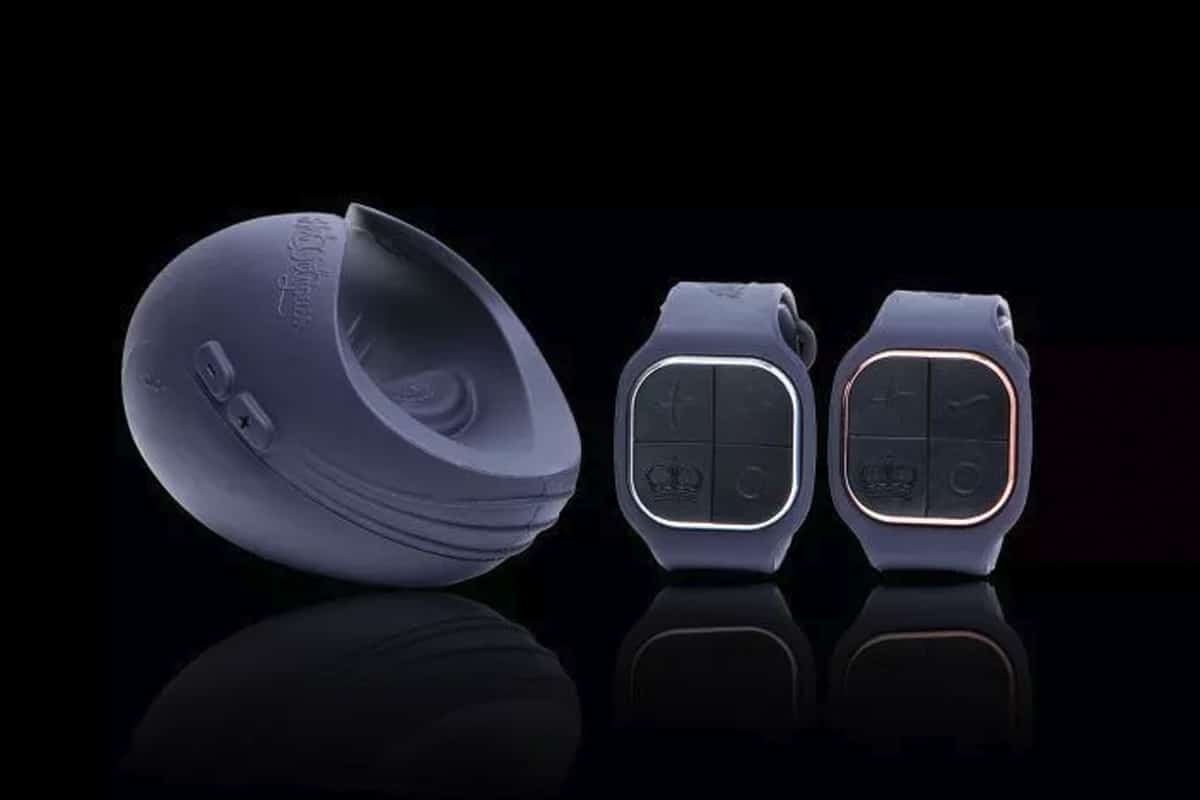 Pulse Duo Lux
Dual motors and two individual remote wrist-straps control each partner's individual experience, thereby doubling the fun!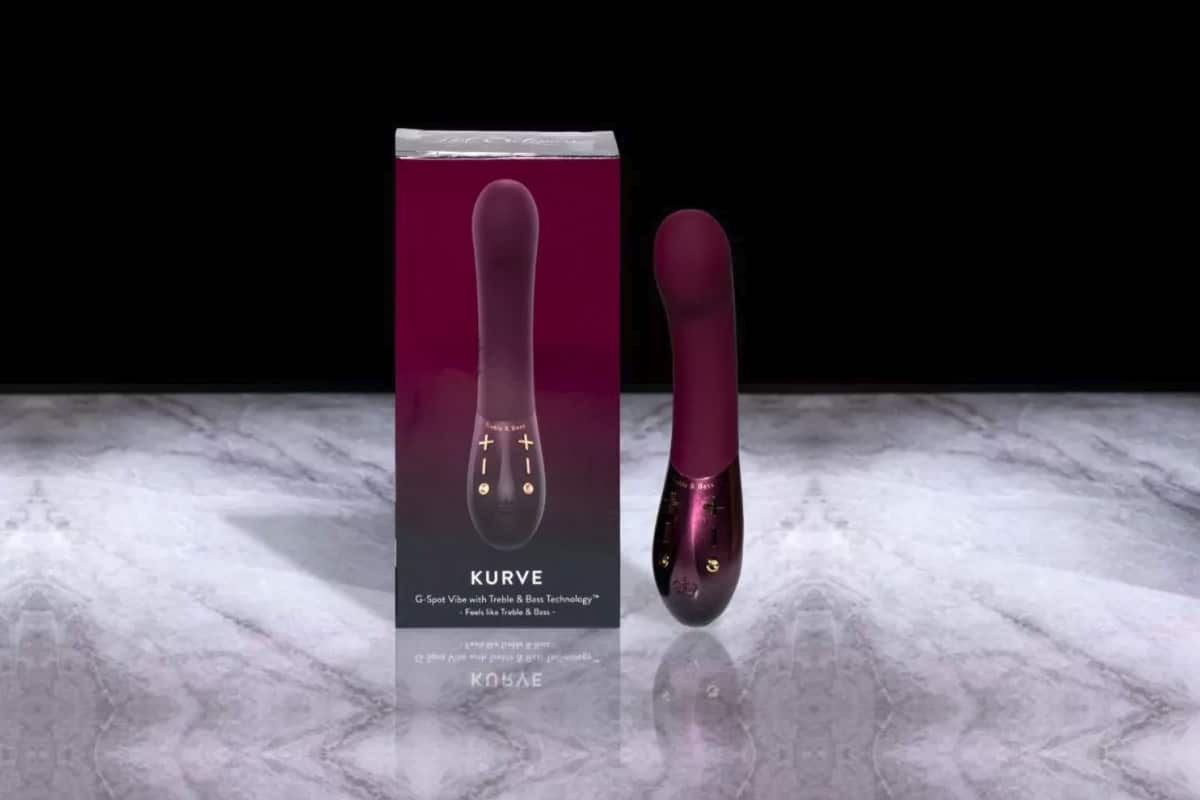 Kurve
A G-spot vibrator with a soft gel tip, the brand's latest creation uses dual-motor Treble & Bass Technology to crank up the customisation factor. Kurve will also make a great gift for your partner to spice up playtime.
So…do you have what it takes to become Australia's Biggest Wanker? Hit up the Hot Octopuss "Beat Map" to register and rate your orgasms. You could very well win an entire years' supply of cutting-edge sex toys. At the very least, you'll score choice discounts of up to 30% off. Plus, orgasms. If only every competition were this fun!