Is the New and Improved Autoblow AI+ the Best Blowjob Machine a Man Can Get?
In Partnership with Autoblow
Consider the blowjob. Most men love receiving one but not all partners necessarily love giving one. Rather than hash out the nuances, why not pick up a new Autoblow AI+ instead? More advanced and intelligent than ever before, this modern gadget emulates oral sex whilst putting tons of preferences at your disposal. It also provides further proof that we've entered a new world of sex toys, whereby yesterday's taboos have become today's acceptable norms. Indeed, whether you're single or in a relationship, there's no shame in receiving an AI-powered blowjob every now and then. Heck, thanks to WiFi compatibility, this product even invites your partner to take control!
We put the new Autoblow AI+ to the test and relished the results. Effortless to set up and clean, the product is also noticeably quieter than its predecessor and equipped with a ground breaking adjustable penis gripper. Putting it to use is as simple as installing the sleeve, adjusting the gripper, applying some lube, plugging in the product (no batteries necessary), pressing a few buttons, maybe loading up some VR or POV porn, and letting this glorious sex toy take care of the rest. And that's just if you're sticking to the basics. Advanced users can connect the Autoblow AI+ to the Internet to access a suite of extra features.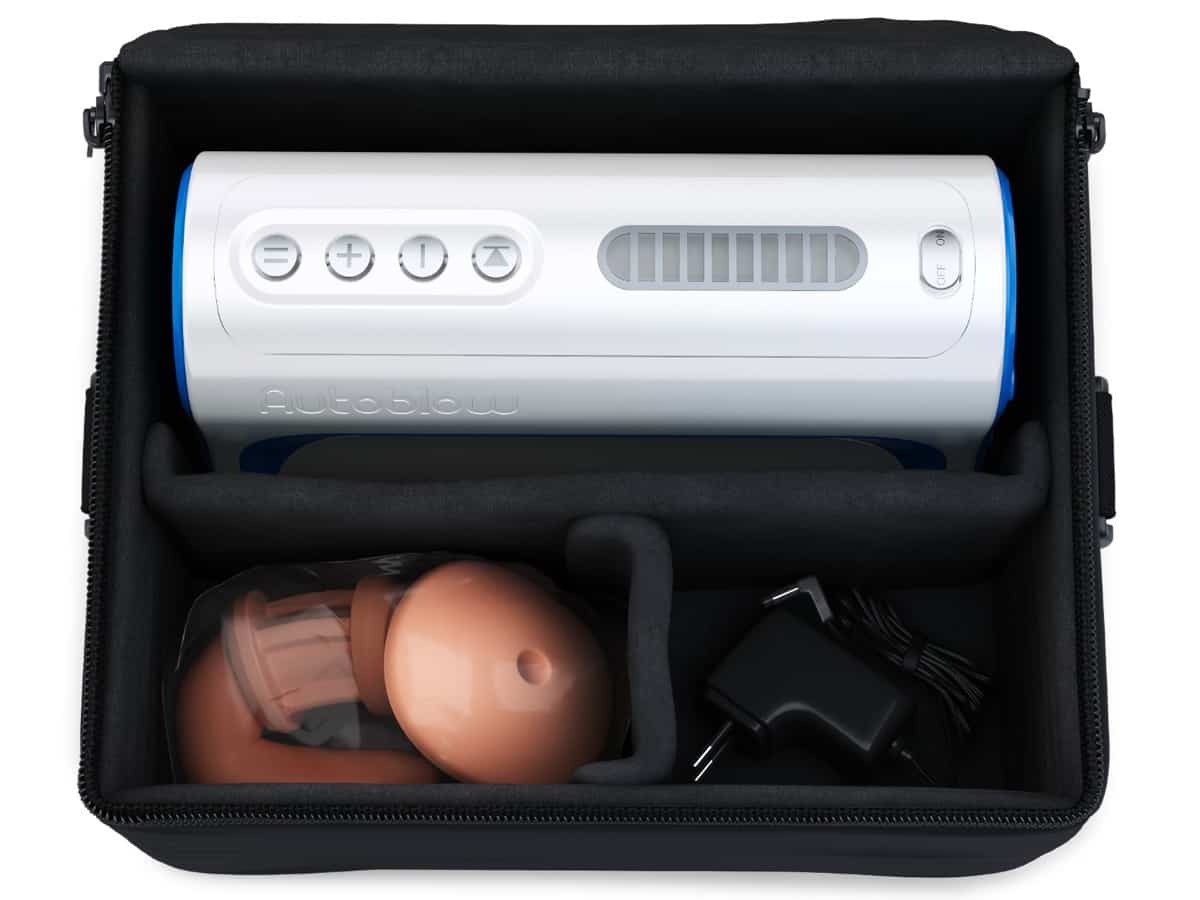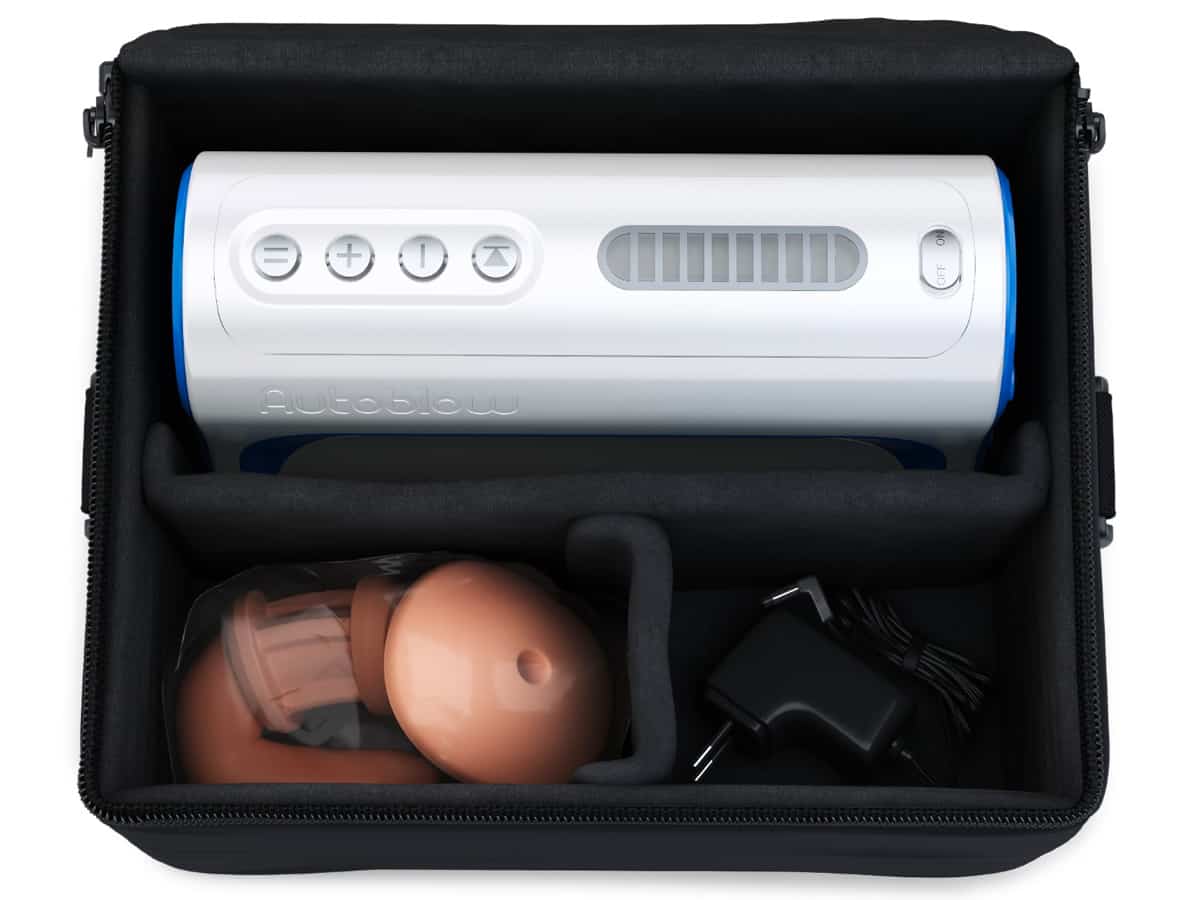 What is Autoblow AI+?
Arguably the world's best blowjob machine, Autoblow AI+ uses careful design, curated materials, and artificial intelligence to distinguish itself from its inferior counterparts. Upon taking one out of the box, users are immediately greeted with an impressively sturdy and accessible product. This latest version picks up where its predecessor—the popular Autoblow AI—left off, with some considerable improvements to show for it. That includes the following:
Much quieter operation than the previous model.
Autoblow removed the fan and now heats the sleeve compartment.
Heeding customer request, the gripper offers slower and more sensual movements.
An adjustable penis gripper lets users dial in the right stimulation levels.
Internet technology bolsters solo use or allows a long-distance partner to control the action.
Autoblow AI+ Review
How does a killer blowjob sound? The good folks at Autoblow asked us. It sounded great and so we quickly accepted their offer to try out the new Autoblow AI+. First and foremost, we were kind of blown away by the sheer construction of this product, which must weigh 3 pounds coming out of the box. This is no fly-by-night sex toy that breaks down after one or two uses. On the contrary, it seems built to last a lifetime.
Getting the Autoblow AI+ up and running couldn't be any easier. The 100% silicone penis sleeve was already inside the gripper but we did have to pull it upward so that its mouth stayed above the top surface of the outer frame. The device also comes with a plastic stick which makes adjusting and/or inserting the sleeve at a later time much easier, especially if you have large fingers.
The next step is to apply generous amounts of water-based lubricant to your penis and inside the sleeve, for obvious reasons. Now it's time to bring the machine to life, which is as simple as plugging it in and then turning it on. Personally, we prefer that this machine only works when plugged because it means you never have to recharge the product or worry about the battery wearing out. We'll leave some details up to the imagination, but let's just say that it wasn't an issue getting aroused and then fitting inside the soft and comfortable interior of the silicone gripper, all whilst remaining in a seated position.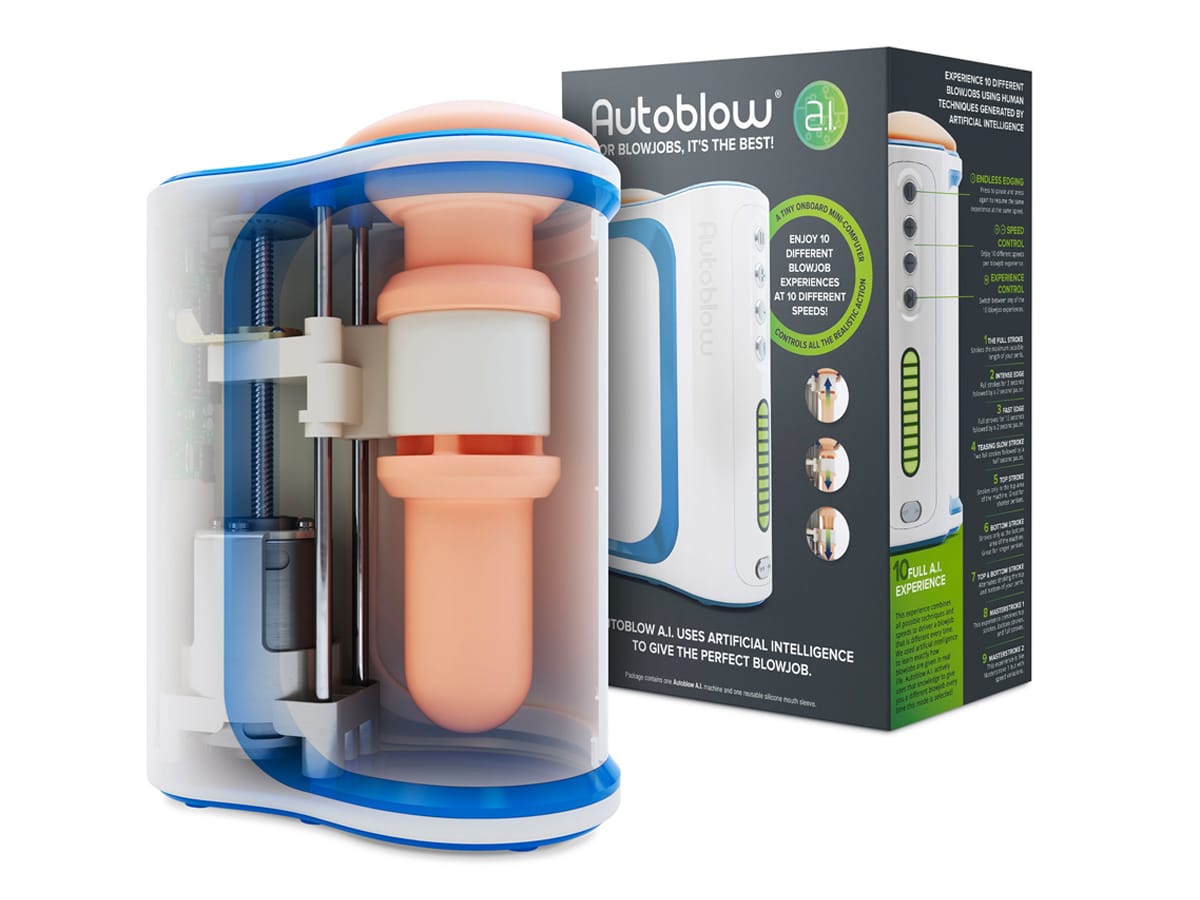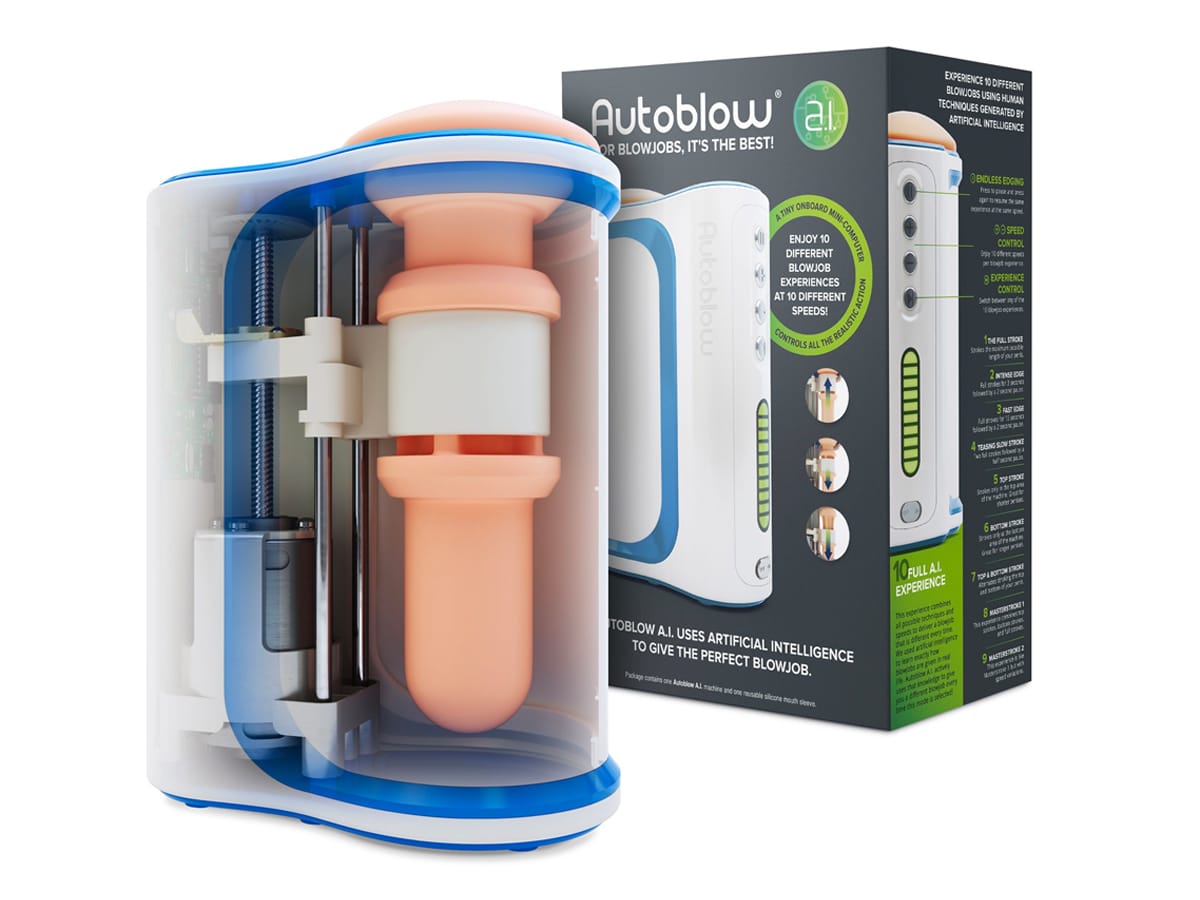 Once the Autoblow AI+ is doing its thing, you can use the push buttons on its front to control the speed of operation (or you can use WiFi controls—more on that in a moment) and the pause-looking "edge" button to prolong the ride. To describe the experience as succinctly as possible—it feels a lot like a blowjob. Whilst there are certain movements and sensations that only another human being can provide, this is one heck of an approximation. It definitely works best with POV porn or VR porn, both of which will bring you even closer to the fantasy at hand.
True to its intelligent nature, Autoblow AI+ also offers WiFi compatibility by way of a built-in computer chip. Syncing it with the app or website is a lot like setting up a wireless speaker (though slightly more involved), in that you hold down a button and wait for the two networks to connect before following some additional instructions. Through the web-app, you can customise the part of your penis the Autoblow strokes and stroking speed, download a number of additional blowjobs, share access to the device with anyone on the planet, and even try out the voice control. Speaking to my blowjob machine using 6 voice commands was certainly a memorable experience and it understood most of the commands most of the time. The most useful web feature is the blowjob library as the device then can work with dozens of modes instead of only the 10 it comes pre-programmed with.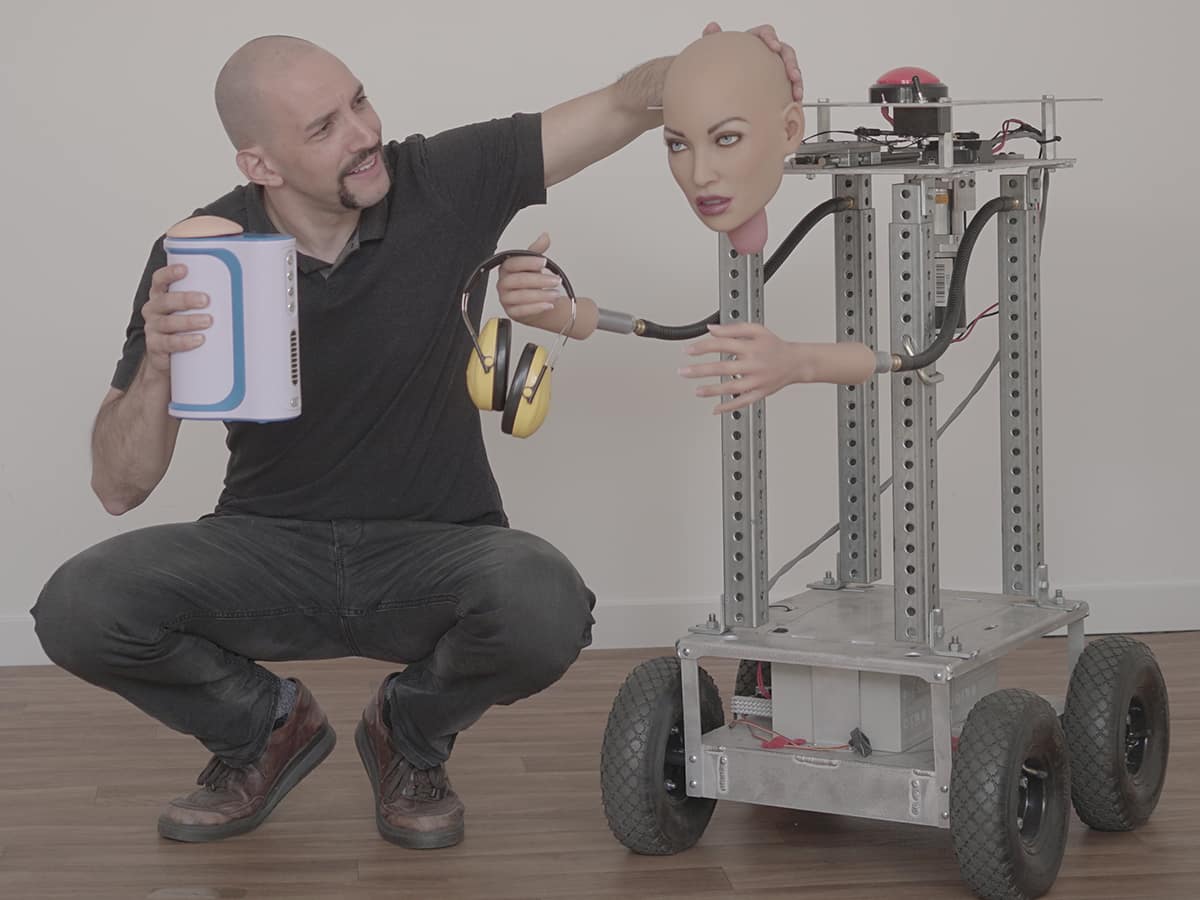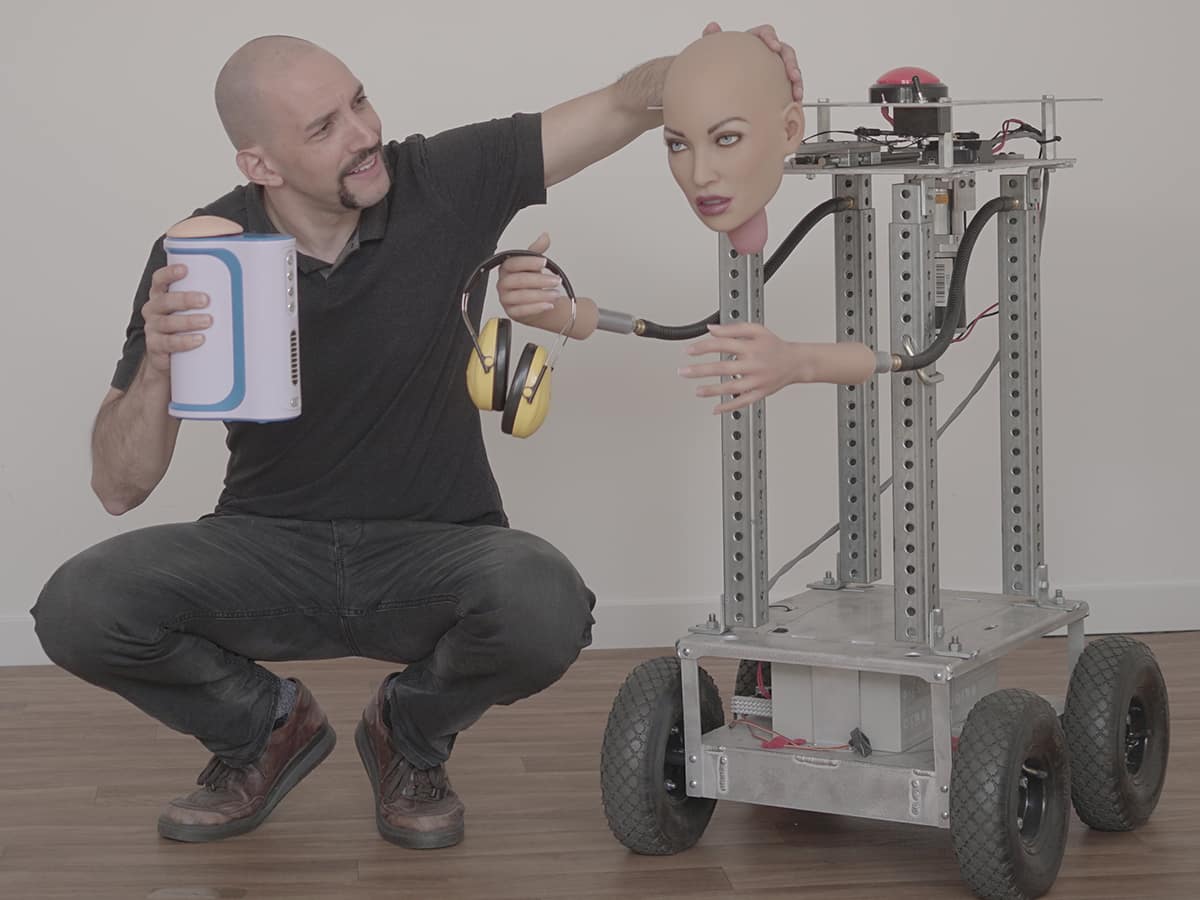 Conclusion
Traditional blowjobs leave most of the work to your partner and Autoblow AI+ continues the theme, operating efficiently as soon as it springs to life. Unlike most partners, however, this product doesn't mind when you guide it toward your individual preferences—one might even say it encourages the practice. Its adjustable gripper accommodates a variety of penis girths and feels consistently comfortable, presuming you apply a water-based lubricant. All that's left for you to do is to enjoy the experience provided by the world's best blowjob machine.