Boost Overall Health and Libido With Supplement
When giving your libido a proper boost, do you often wish there was a healthier alternative to the standard pharmaceutical fare? You know, one that won't potentially induce blindness or leave you with a four-hour erection? As it turns out, there is. It goes by the name of VitaFLUX and it comes to you from sexual wellness brand Promescent, which uses hard science to produce hard results…pun intended. What's even better is that this miraculous supplement doesn't just target the groin, but improves overall blood flow, mood, and energy levels as well.
Pardon us while we put on our professor's cap for a moment to discuss the importance of the endothelium and nitric oxide. You see, the endothelium is a 1-cell thick organ inside the body that lines all cardiovascular systems (heart, arteries, and veins). When healthy, it aids with metabolic, immunologic, and cardiovascular processes. For example, it supports healthy blood flow, prevents blood clotting, and controls blood pressure.
The endothelium also regulates hormonal and chemical production by communicating with nitric oxide 'bubbles.' As Nobel Prize-winning researchers have discovered, the endothelium actually produces nitric oxide from the amino acid L-Arginine. Often regarded as the most important molecule in the body, nitric oxide is a powerful vasodilator, meaning it helps widen blood vessels. In doing so, it's directly correlated with lower blood pressure, lower amounts of bad cholesterol, and improved energy levels. To simplify: a healthy endothelium means healthy nitric oxide production, which means improved cardiovascular health and a stronger libido.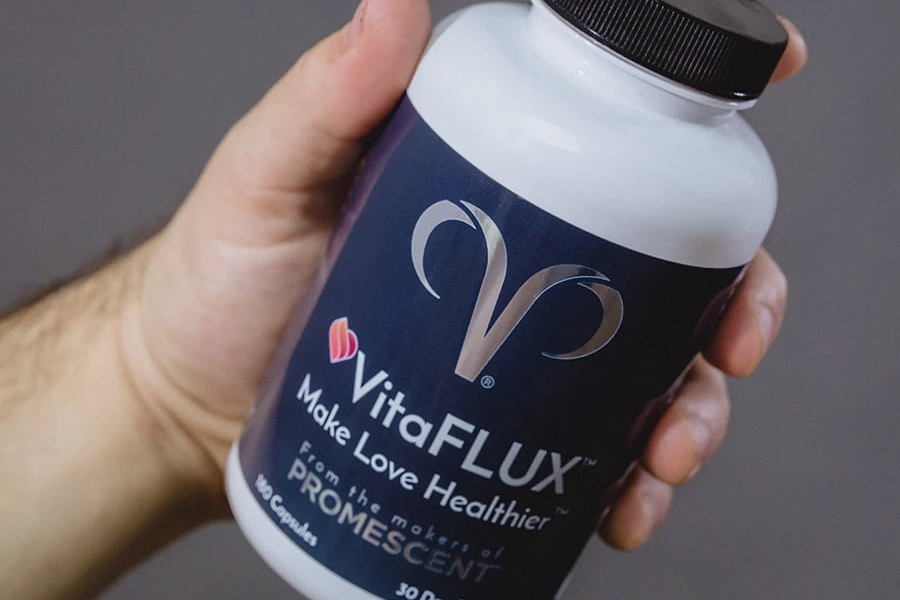 Typically, the endothelium is at its healthiest when you're between the ages of 21 and 24. From there, it tends to deteriorate at a gradual rate. However, factors such as poor diet, unhealthy lifestyle choices, and plaque build-up in the blood vessels can accelerate the deterioration of this important organ. As a direct result, you're hindering the communication between your cardiovascular system and your hormones and chemicals, and potentially disrupting nitric oxide production. This, in turn, can have disastrous outcomes for your sex drive and cardiovascular health alike.
However, all hope is not lost. For starters, you can improve your sexual health by eating the right foods and making the right lifestyle choices. To get a sense of which foods do the most for your libido (aka your level of sexual desire), check out this article here. You'll be delighted to discover that everything from fatty fish to dark chocolate to avocados will give you a solid boost in the bedroom. Not only are these foods healthy, but they're quite delicious!
Then we have VitaFLUX, an Informed-Choice certified nutritional supplement that consists of USP-verified, pharmaceutical-grade ingredients. Two of those ingredients are the amino acids L-Arginine and L-Citrulline, which can be 'digested' by the endothelium and then converted into substances such as nitric oxide. Each supplement also contains testosterone-boosting ingredients such as zinc. In fact, VitaFLUX ultimately contains 2-3x the amount of body-boosting ingredients than other leading brands.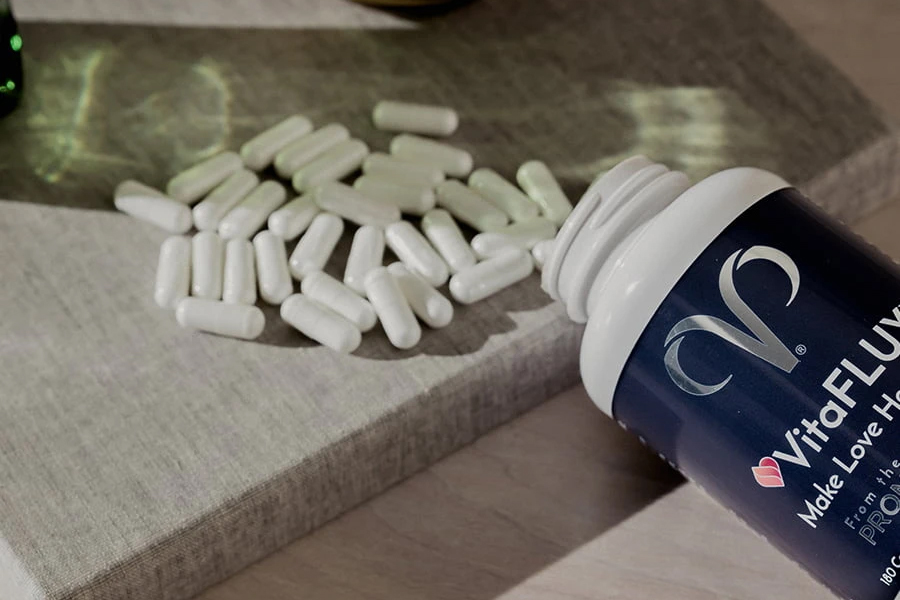 Being an equal-opportunity supplement, VitaFLUX targets males and females alike. By taking it daily, adult males can expect the following benefits:
increased testosterone production
increased libido (i.e. sex drive)
increased blood flow to all organs, including the genitals
improved erections
better orgasms
regulated blood pressure
improved overall mood
improved cardiovascular health
increased cognitive function
Meanwhile, Promescent doesn't bring products to market without making sure they work. That's why the brand submitted VitaFLUX to an independent clinical study, which examined the supplement's effect on things such as mood and sexual functioning. By the outcome, females reported improvements in all areas of sexual functioning, along with significant improvements to subjective mood. Males reported improved erectile function and sexual desire. After taking VitaFLUX for a month, they also experienced reduced symptoms of androgen deficiency and significant improvements in subjective mood.
There are some things no modern man would argue with. Better moods, stronger erections, and improved cardiovascular health are three of those things. Yes, that means eating the right foods and following a proper fitness routine, amongst other things. However, you can also bring VitaFLUX into the equation to expedite and optimise the process. Take it daily and you'll be happier in the bedroom and boardroom and pretty much everywhere in between. Here's to a healthier and better you.