Celebrate Masturbation Month by Taking 20% off the Crescendo Vibrator
May is masturbation month but let's be honest: every month is masturbation month. Nevertheless, sexual wellness brand MysteryVibe is celebrating the occasion (and healthy pleasure in general) with a generous, limited-time discount. From now until 17 May, the brand is offering 20% off its wildly popular and popularly wild Crescendo smart vibrator. Use the code feelgood20 and start feeling good indeed. And for anyone who doesn't necessarily use a vibrator, don't forget that it makes for a terrific and blatantly selfless gift. Sharing is caring, gentlemen!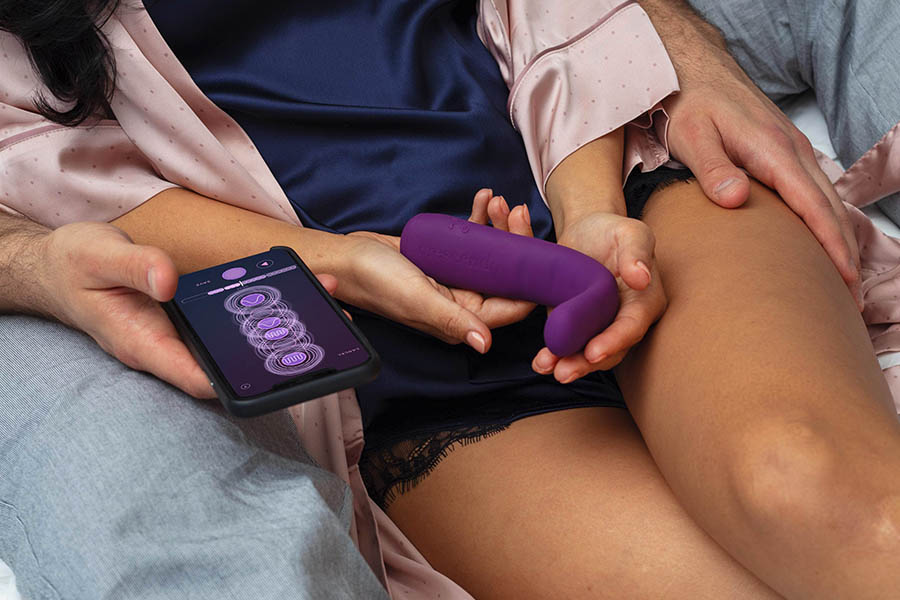 Discounted or not, Crescendo is an extraordinary sexual wellness product, with a massive fan base and a slew of awards to show for it. Ideal for mutual play and solo pleasure alike, it features a wondrously flexible design and comes equipped with six individually programmable motors. As if that weren't enough, you can sync Crescendo with an adjoining app via Bluetooth and then use the app as a remote control. The vibrator is also quick to charge by way of wireless Qi induction charging (the charger is included with purchase).
By using your hands, you can bend and shape Crescendo any way you see fit. That enables infinite potential as you navigate various erogenous zones, discovering new vibrations and new sources of pleasure along the way. Wrapped in 100% waterproof, body-safe silicone, this product is ready and willing to go literally anywhere for up to two hours per charge. Choose between 12 pre-set vibration patterns and 16 levels of intensity as you go exploring on yourself or on your partner or on both of you at the same time. Is it just us or is it getting warm in here?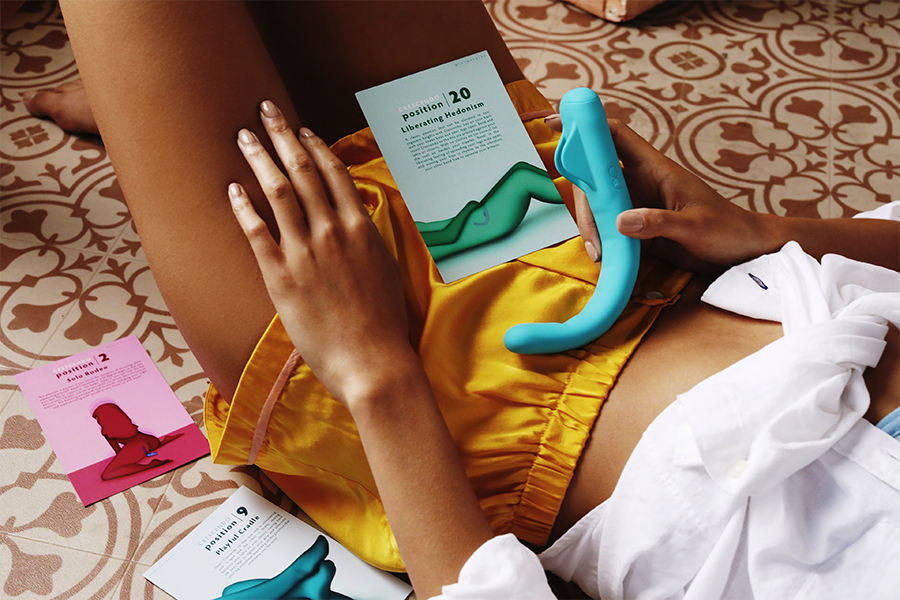 Get the Crescendo Playcards here
Should you desire a little extra creativity or inspiration, MysteryVibe has just the thing for you: Crescendo Playcards. Each one shows you a different way to shape the smart vibrator as you use it solo or with a partner. There are 29 different play positions to get you started and then you can let your imagination take over. Or you can always just revisit one of those previous positions, as it probably felt reeeeeeeeeally good.
If there's a time to get in on the action, that time is now. To give you a playful nudge, MysteryVibe is offering Crescendo at a 20% discount when you use the code feelgood20. The deal runs from now until 17 May so don't wait to snag up this great product at a great price. Consider it one foolproof way to pass the time during lockdown. Oh, and by the way: Happy Masturbation Month!