This Couple's Vibrator is a Game-Changer for Better, Longer-Lasting Sex
In Partnership with MysteryVibe
Better, longer, quality sex starts with Tenuto, the world's first and only vibrator designed to provide the ultimate couple's experience. This game-changing product bridges the orgasm gap by inducing mutual pleasure to both partners at the very same time. It comes to us from MysteryVibe, the sexual wellness company that refuses to take a "one size fits all" approach to their award-winning sex toys. In Tenuto, you can trust.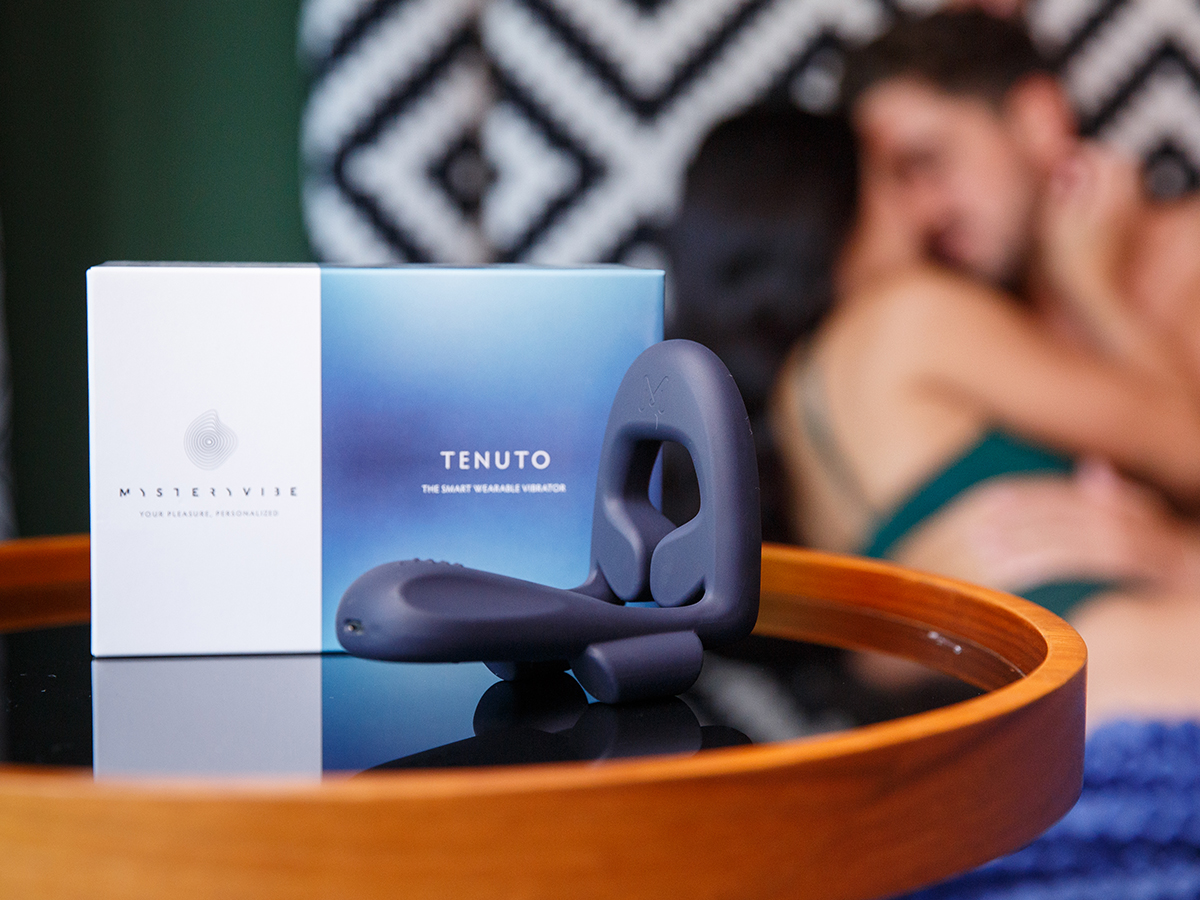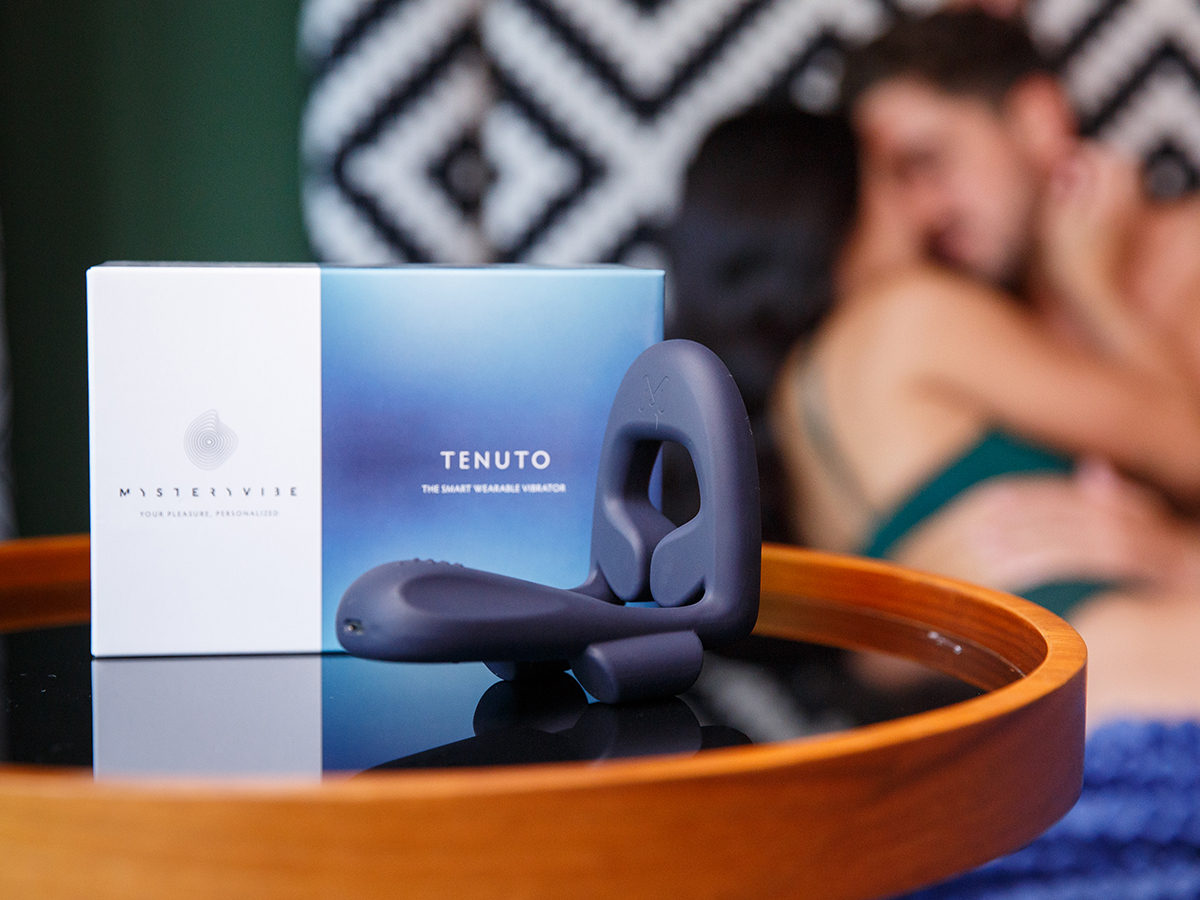 As you're probably aware, bringing equal pleasure to your partner isn't always guaranteed. The truth is that most couples struggle with the well-known orgasm gap in addition to other bedroom issues. In fact, 80% of women cannot orgasm from penetrative sex alone, whilst over 50% of men struggle with some form of erectile dysfunction in their lifetimes. With a weaker sex life comes decreased amounts of emotional intimacy, which can wreak havoc on your relationship and psychology alike.
Tenuto is the doctor-endorsed solution to all your bedroom woes. It sits comfortably at the base of the penis and encourages blood flow for a stronger, harder erection, the kind that will have you feeling like a stallion who's ready for the ride of his life. Powerful 360-degree vibrations are pumped out of its six programmable motors, stimulating you from penis to perineum and invigorating you to stay stronger for longer.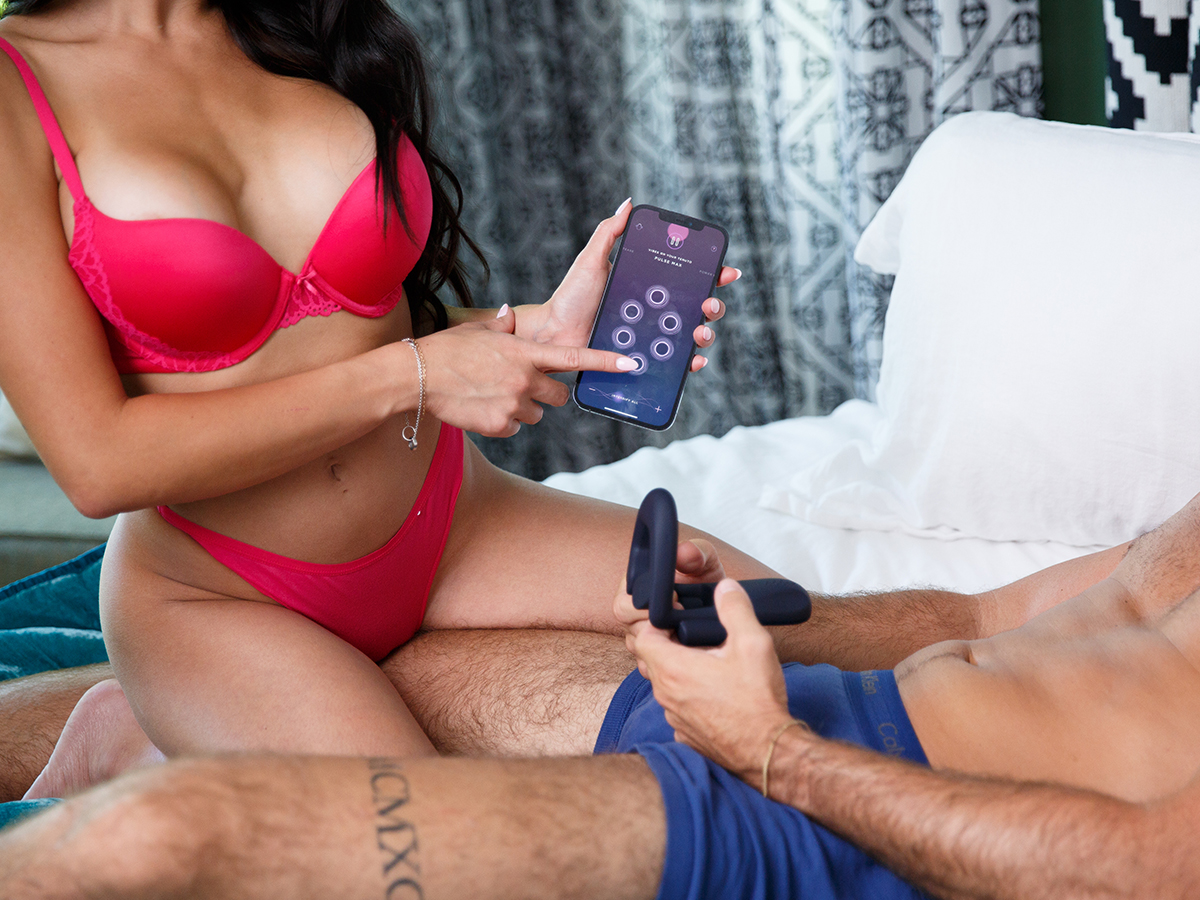 Meanwhile, two of Tenuto's six motors are designed to vibrate and stimulate your partner's clitoris and vulva for a dual explosive experience. The product also offers 16 intensity levels, assorted vibration patterns, and Bluetooth capability, amongst other things. More than satisfying her needs, it helps fulfil all her fantasies, leaving her starry-eyed and craving the next bedroom rendezvous. The adjoining benefits to your own sex life speak for themselves.
This is all par for the course over at MysteryVibe, the company behind an award-winning slate of modern sex toys. Their mission is far more nuanced than the average competitor, in that it takes sexual health as a core value and innovates technological solutions so as to leave no potential user behind. They're quickly becoming a prominent world leader in sexual wellness and changing thousands of lives every day.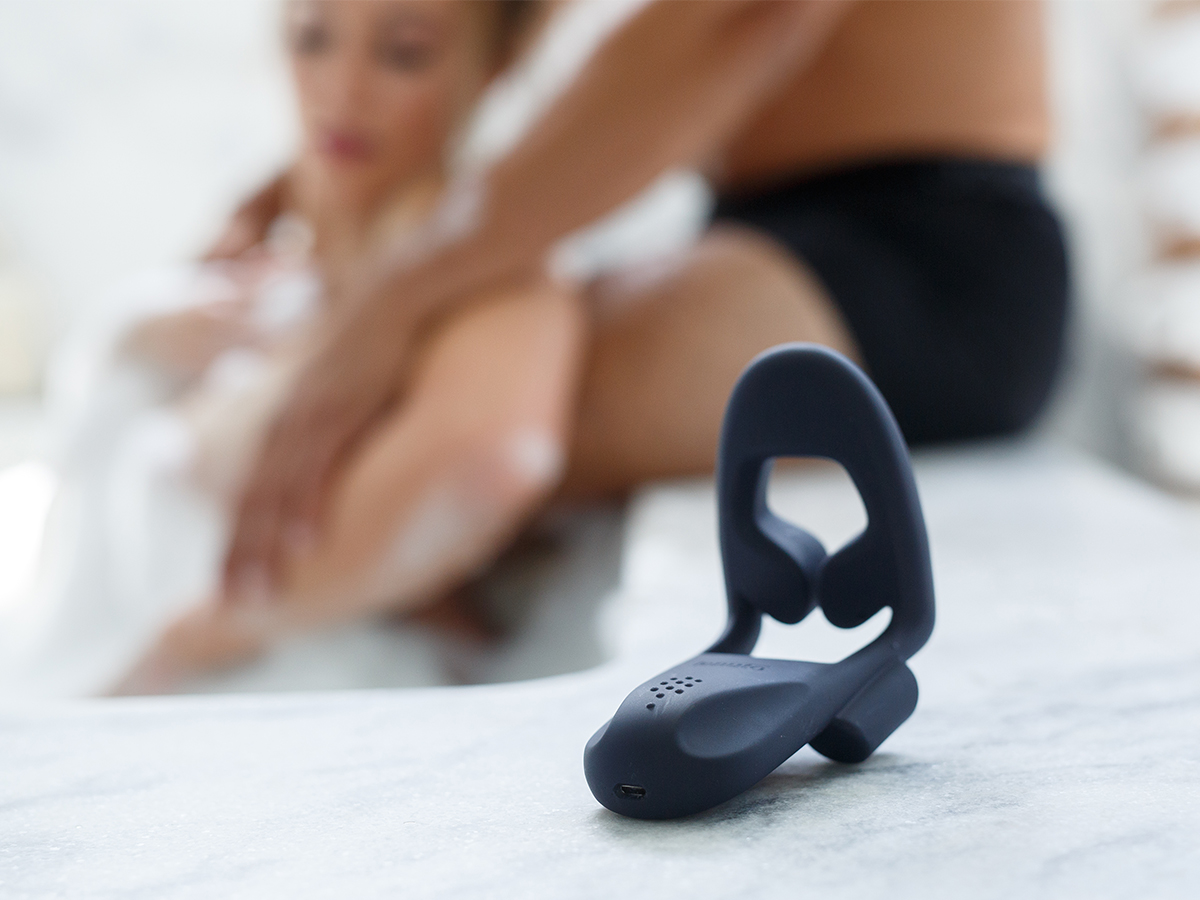 For a perfect example of everything MysteryVibe represents, look no further than Tenuto. Features include the following:
6 strategically-placed motors vibrate all over your penis, from tip to perineum, as well as her clitoris and vulva. Achieve the performance of an athlete between the sheets with a solid pump from 360-degree stimulation.
Military-grade material gives this sex toy an innovative and adaptable design that fits most penis sizes, soft or hard, as well as extreme flexibility without fear of breaking. It's also made with water-resistant, premium body-safe silicone.
16 vibration settings give you the ultimate control of your bedroom escapades. Choose max intensity or decide to edge and prolong the ride.
Purposefully designed to encourage blood flow, Tenuto delivers rock-solid erections, rock-star performance, and explosive orgasms.
Tenuto is eco-friendly, sustainable, and equipped with a USB rechargeable battery.
Smartphone compatible, Tenuto can be remotely controlled from up to 10 metres/30 feet.
A free MysteryVibe app allows you to create, save, and share personalised vibration patterns.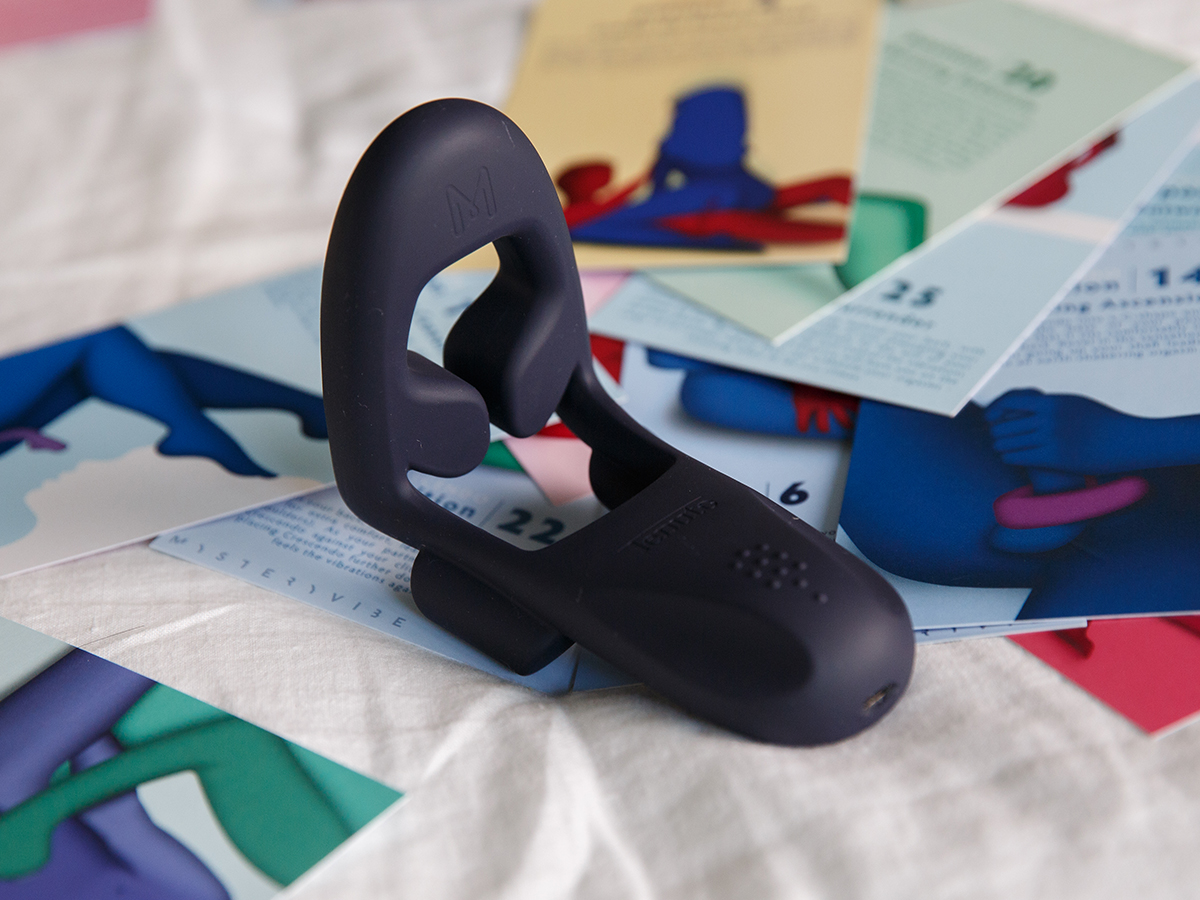 Palpably pleasure-inducing, Tenuto is also doctor-endorsed for erectile dysfunction and premature ejaculation. That makes it a safe and rewarding alternative to oral medications like Viagra, which isn't to mention the glorious sensations it will bring to your partner. There's a reason this vibrator has won over 20 international design awards and continues to exist in a performance class of its own. Your journey to better sex and stronger erections starts now.