Experience the Best Sex Ever With These Bona Fide Bedroom Enhancers
In Partnership with Promescent
Raise your hand if you like sex! We're going to safely assume that pretty much everyone's hand is in the air and with good reason, as sex remains one of mankind's most pleasurable pastimes (to put it mildly). But you know what's even better than sex? Great sex! The kind that delivers spine-tingling orgasms to both partners whilst simultaneously improving upon intimacy levels. And with a little help from sexual wellness company Promescent, this universal goal is just a few clicks away.
Founded and backed by the medical community, Promescent offers safe and innovative solutions to the most common sexual problems. At the very root of their mission is an ongoing commitment to longer-lasting and more enjoyable intimacy between couples. That's given way to an acclaimed selection of sexual wellness products, including a top-selling delay spray, pleasure-inducing arousal gels, and more.
Are you ready for better sex? Here are six of Promescent's best bedroom enhancers to help send you on your merry way: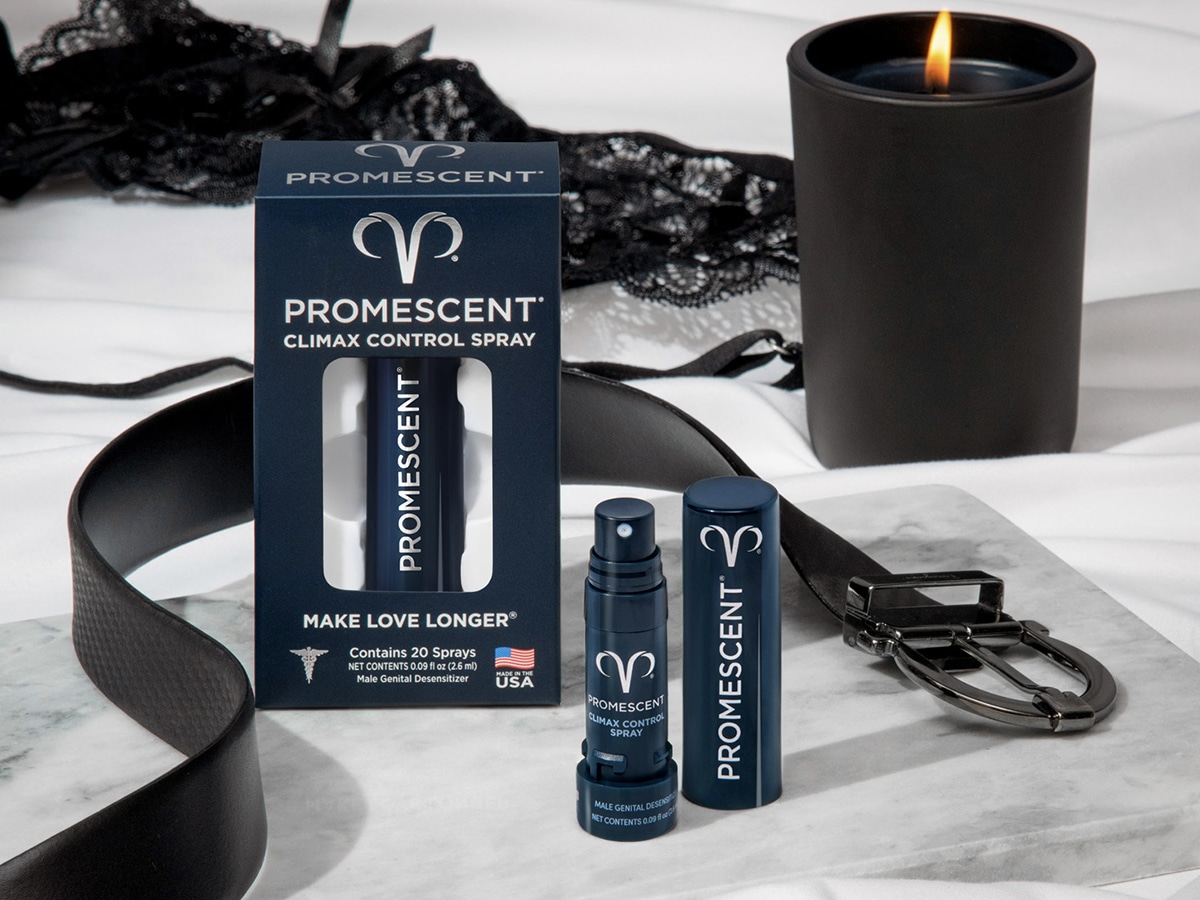 1. Delay Spray
Your golden ticket to the long-lasting performance, Promescent's Delay Spray increases partner orgasms by as much as 50% and doesn't transfer onto others during intercourse. It absorbs into the nerve cells just below the skin of the penis, temporarily restricting signal flow and thereby optimising orgasm control. Pick it up to discover what over half a million men already know: that this stuff actually works!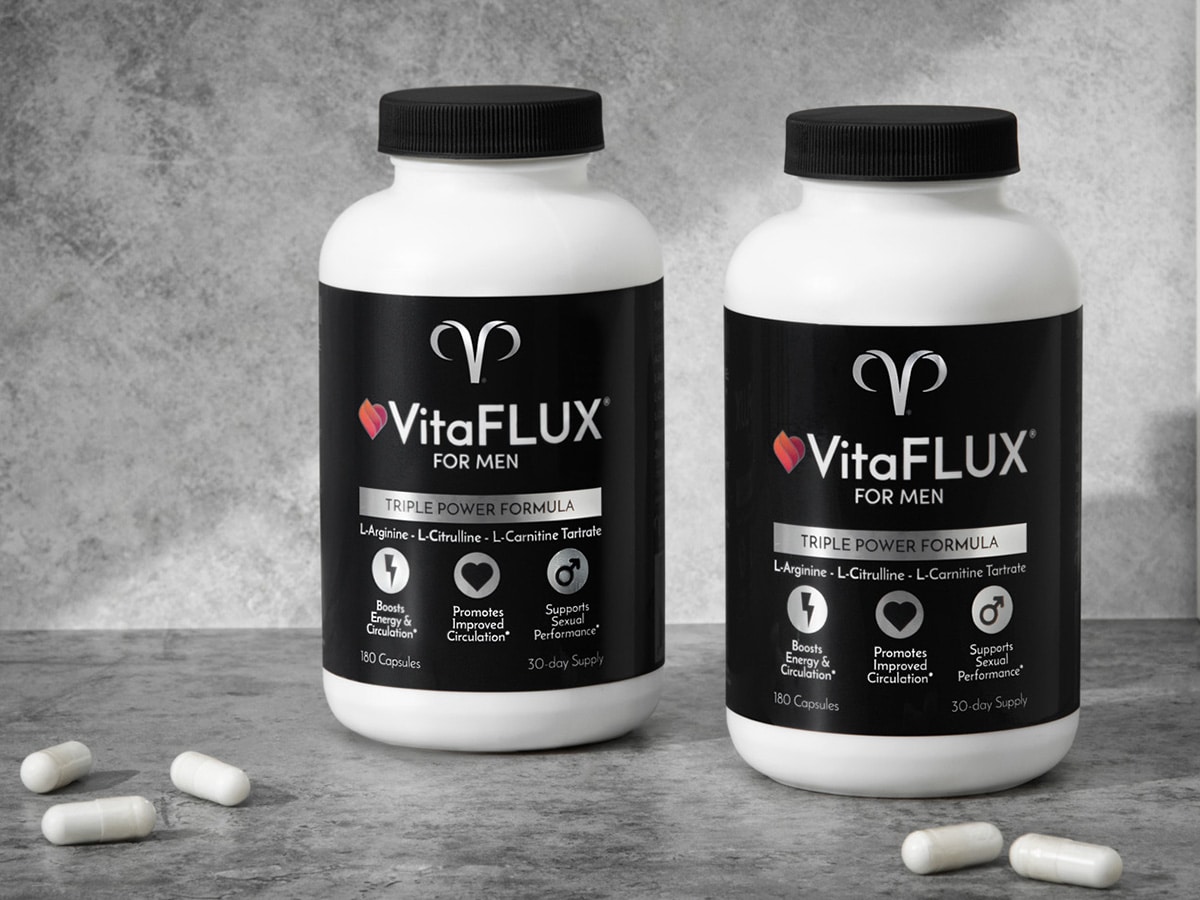 2. VitaFLUX
This veritable bedroom booster takes the form of a daily supplement, which helps stimulate nitric oxide levels and support circulatory function. It's been clinically proven to increase erectile functioning, maintain healthy testosterone levels, and even improve energy.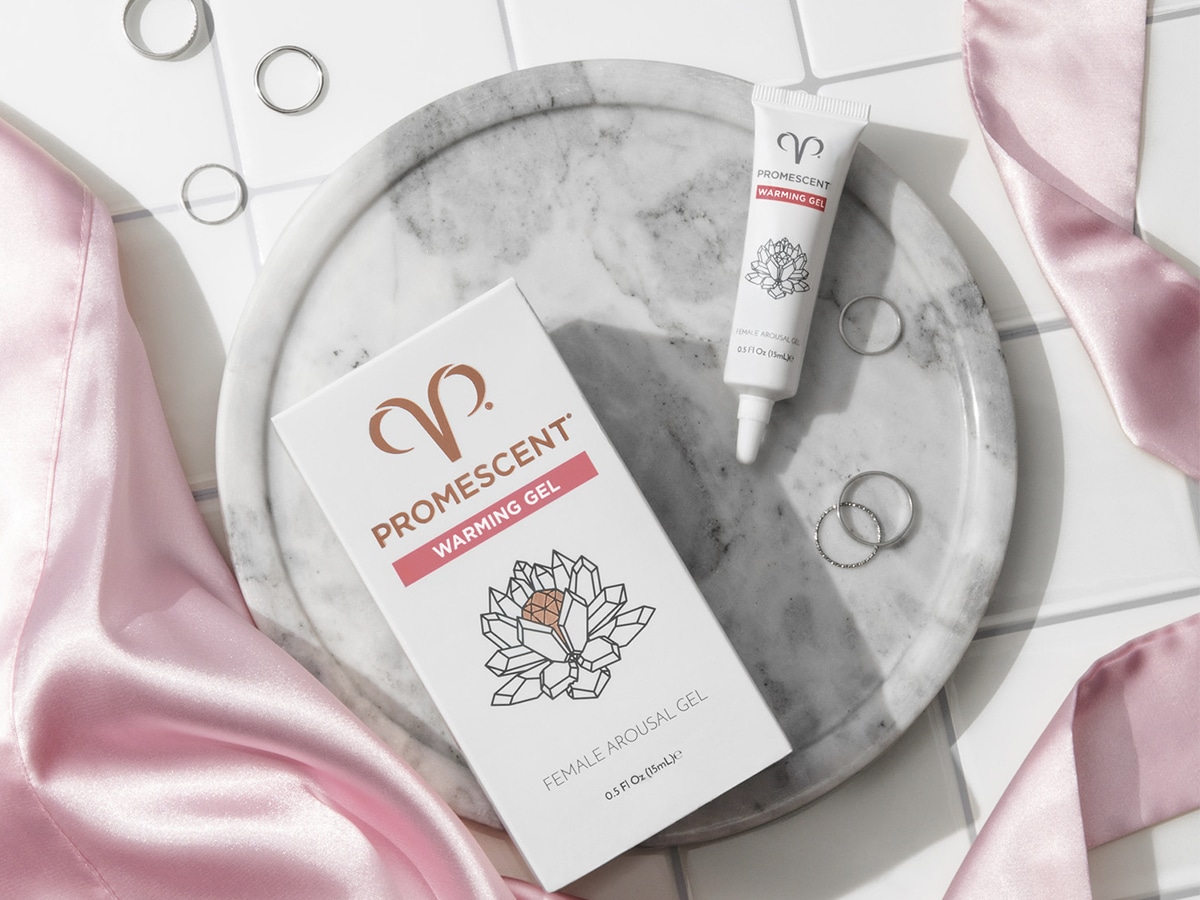 3. Arousal Gel
This top-selling Promescent product goes out to the ladies and delivers tingling, buzzing, and warming sensations to their most private areas. It also increases blood flow to the clitoris for enhanced arousal and heightened sensitivity. The gel's underlying formula is made in the USA and free from parabens and hormones so use with confidence.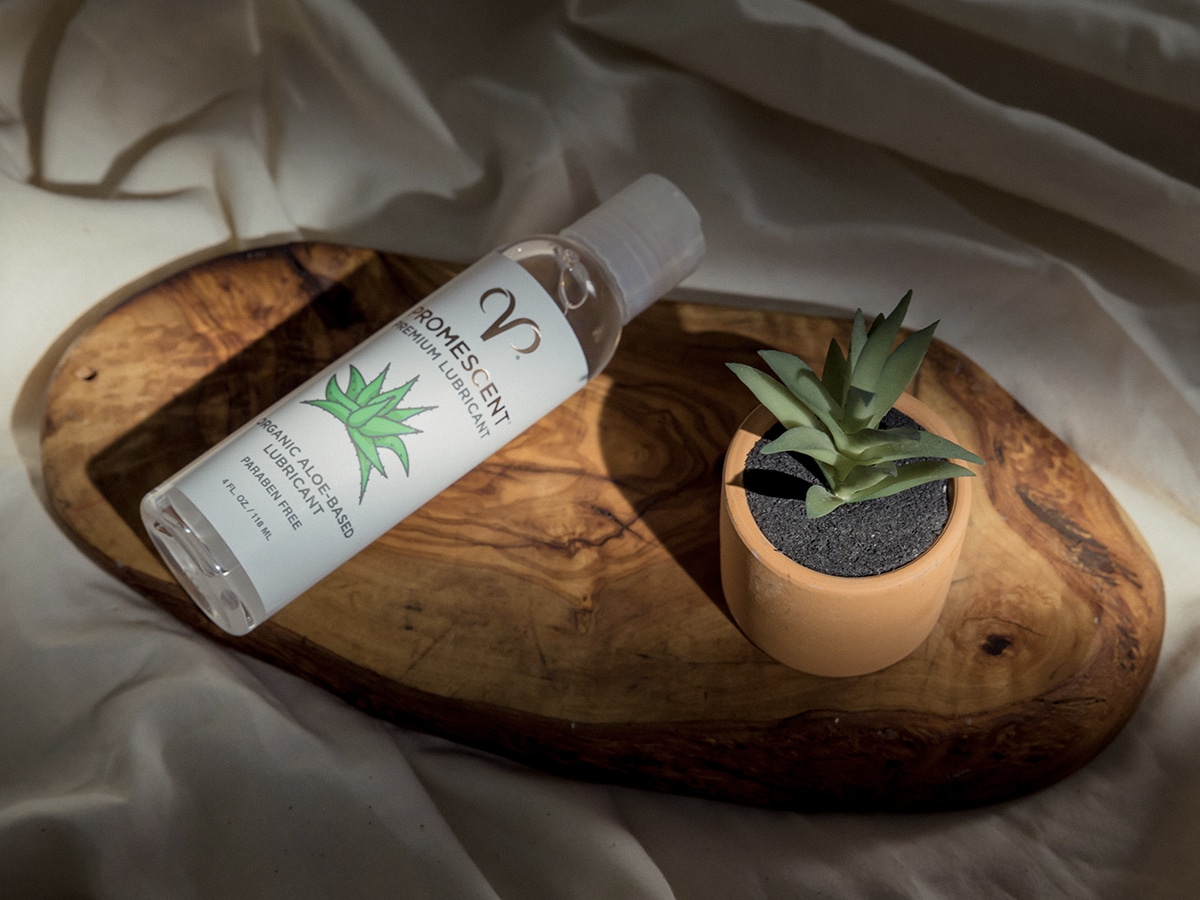 4. Lubricants
Being dedicated to sexual wellness, Promescent offers a healthy supply of safe and effective lubricants. Choose between the aforementioned Arousal Gel (which comes in either "Warming" or "Buzzing"), water-based, organic aloe, or silicone-based lube.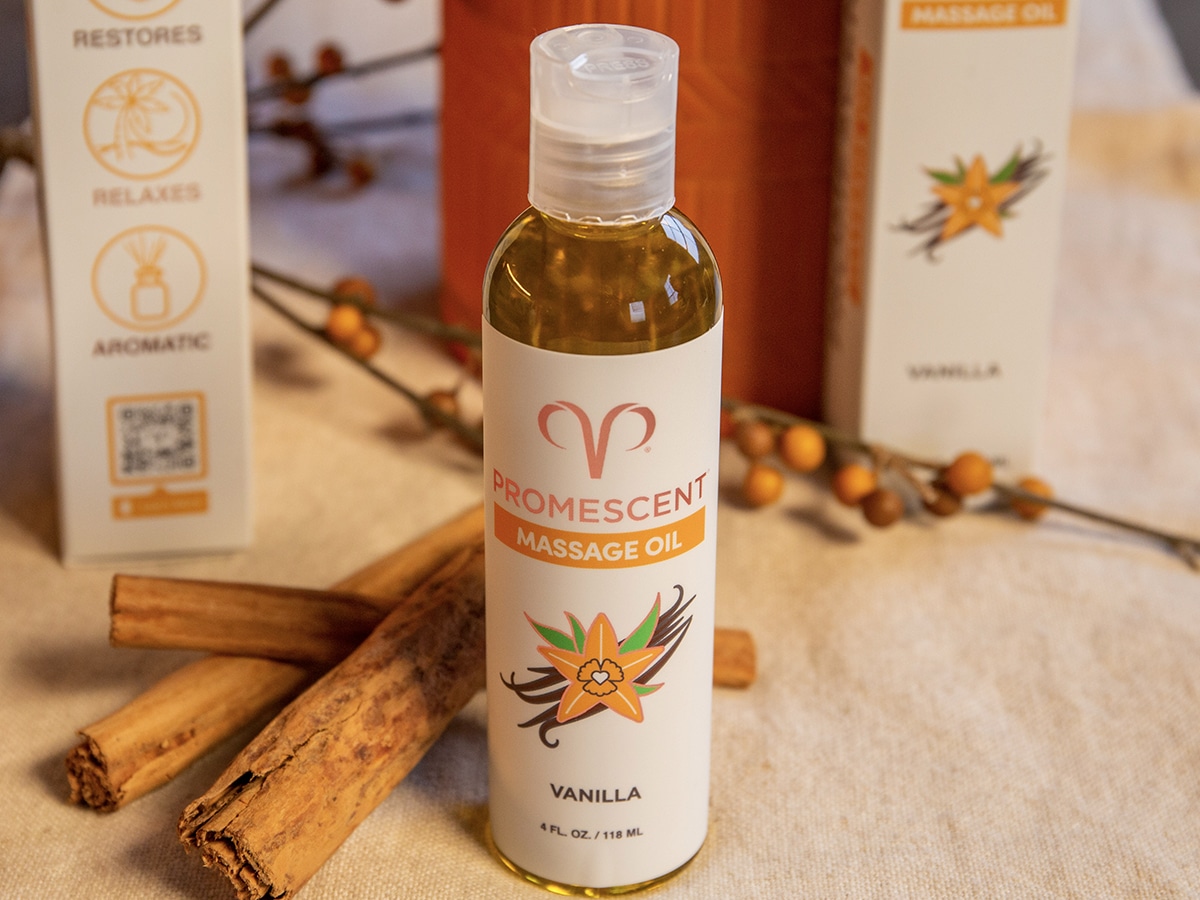 5. Massage Oils
Great sex starts with great foreplay and what better way to whet the sexual appetite than with a seductive massage? You'll need some massage oil for that and Promescent doesn't come up short in this department, putting four different types at your disposal. Featuring a unique scent such as lavender or vanilla, each one cultivates a different sensory experience.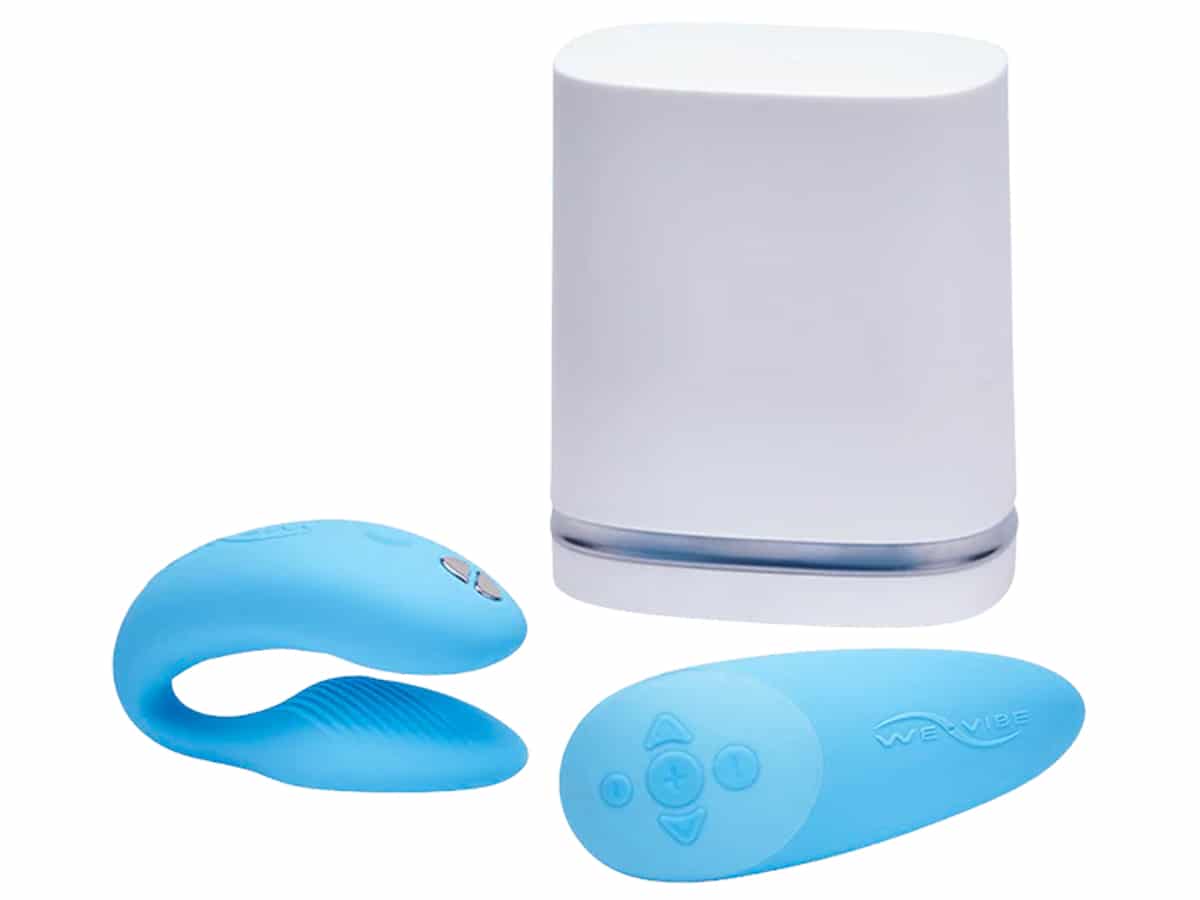 6. Sex Toys
From a remote-controlled Couples Vibrator to an airwave-powered Male Masturbator and so much more, Promescent's current selection of modern sex toys leaves nothing to be desired. And if you think this particular niche is too taboo for your tastes, then you simply haven't been paying attention. We've come a long way, baby!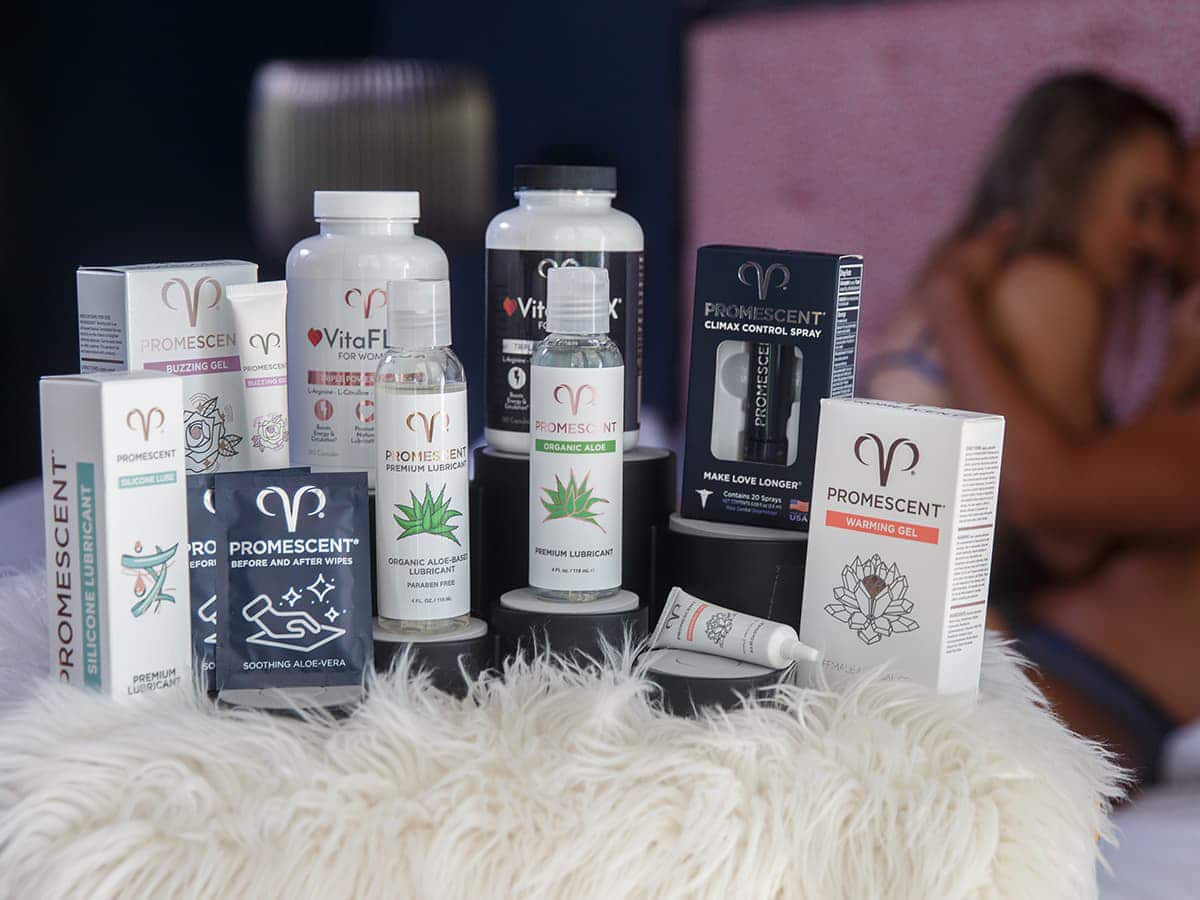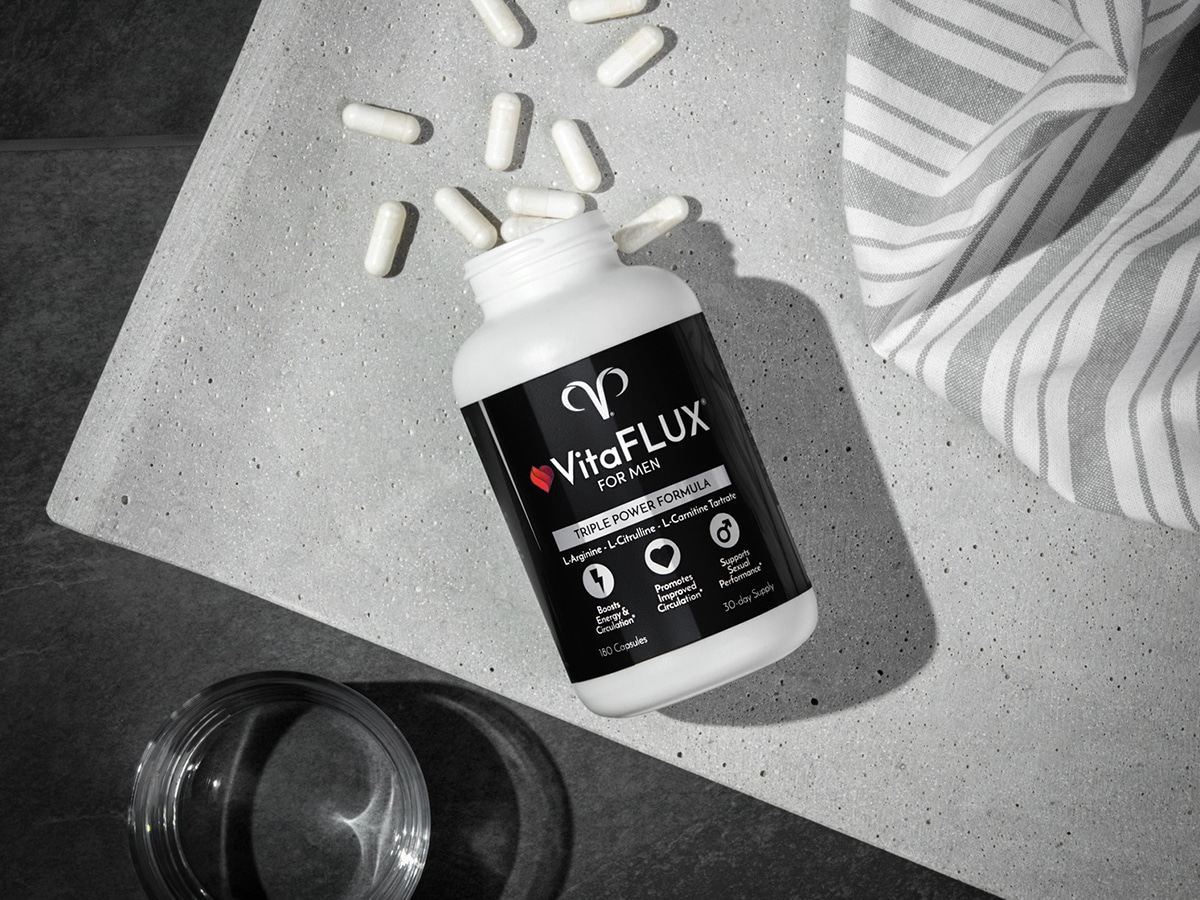 You should be getting excited just thinking about these products so imagine what kind of sensations they'll deliver in the flesh. Whether you want to delay ejaculation or enhance female pleasure or do both at the same time, Promescent is your gateway to a better bedroom experience. This is sexual wellness done right and it's backed by company guarantees and legions of satisfied customer reviews. Get busy clicking and then get busy clicking, if you catch our drift.