Finish the Year With a Bang! Save 25% On This Bedroom-Boosting Male Vibrator
In Partnership with MysteryVibe
The end of the year tends to be a time when one reflects upon past accomplishments whilst looking toward the road ahead. You're already mapping out all sorts of personal goals but allow us to remind you that some 'goals' are both year-round and timeless, such as the pursuit of pleasure. Let's keep the good vibes rolling both now and for months to come with the only male vibrator that maximises your pleasure—and hers—to sensational results. It goes by the name of Tenuto 2 and offers the perfect way to end the year with a bang—pun intended. For good measure, this sleek sex toy is available at 25% off during MysteryVibe's spectacular holiday sale.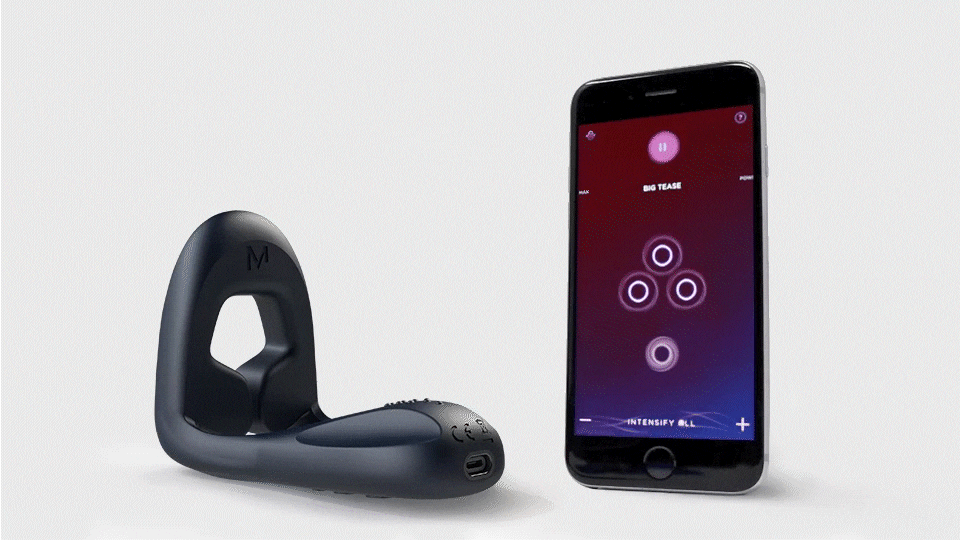 Orgasms might be man's favourite pastime, but not all orgasms are created equal. Being the overachievers that we are, we often want to take this coveted sensation to as great a height as is humanly possible. Well, that's exactly what you get with MysteryVibe's award-winning vibrator, Tenuto 2. Brilliantly flexible, it uses four strategically-placed motors to deliver powerful and targeted vibrations to key erogenous zones, namely the penis and perineum. When we call this thing the "full package" we're not mincing words, as it cultivates longer and stronger erections whilst boosting orgasmic pleasure.
Call it a cock ring on steroids if you must, but Tenuto 2 makes the majority of male sex toys look downright primitive by comparison. Not only does it fit perfectly around penises of all shapes and sizes, but it delivers simultaneous vibrations to your partner's erogenous zones. When used during intercourse, its three front motors—which vibrate the male anatomy—arouse her clitoris and vulva at the very same time. Couples experience mind-blowing mutual orgasms as a result, boosting physical satisfaction but also intimacy levels and overall sexual health in the process. One vibrator that hits all the right spots on everybody? It's a feat that belongs in the Guinness Book of World Records!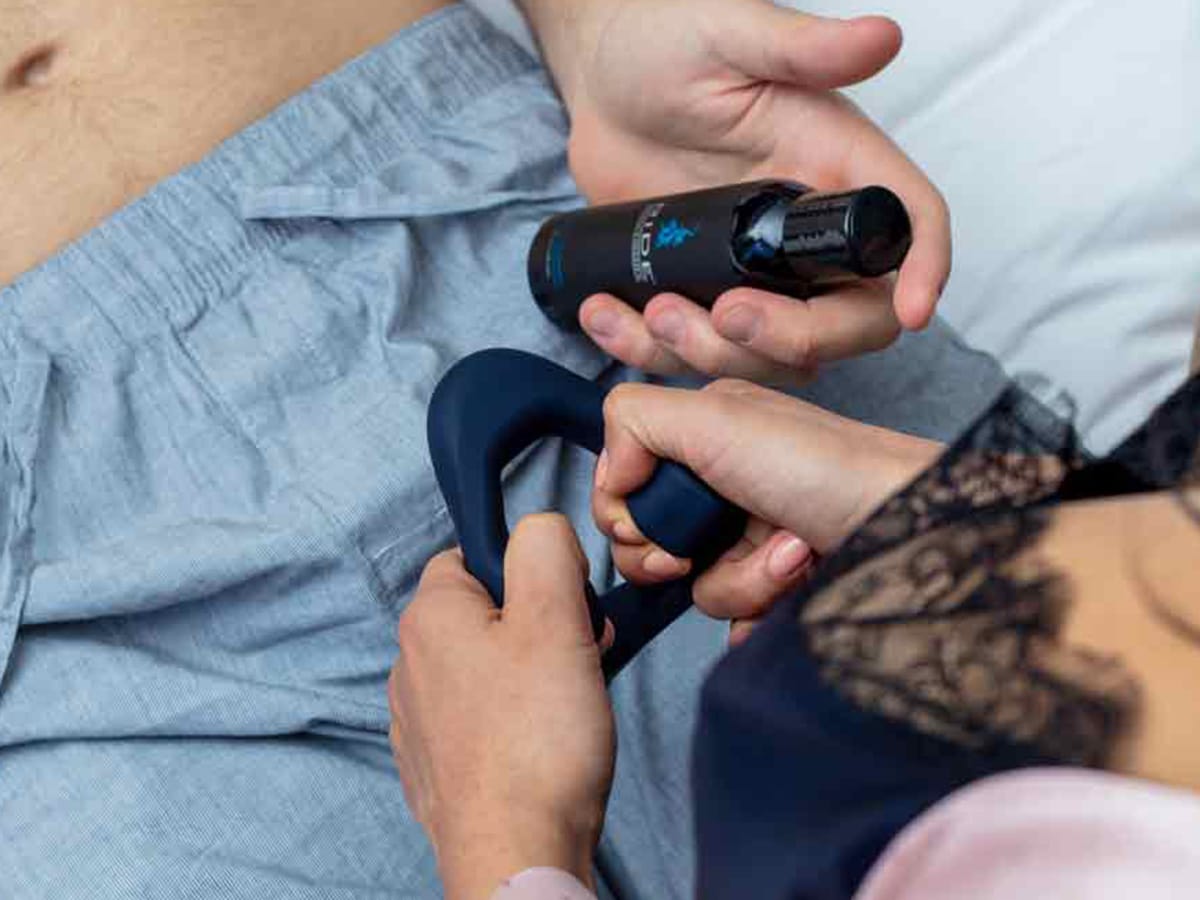 Overachievement emerges as a prevailing theme but it's also par for the course at sexual wellness and technology company MysteryVibe. These folks don't settle for run-of-the-mill vibes nor do they accept the common one-size-fits-all philosophy so prevalent in the world of sex toys. Tenuto 2 is one amongst a number of the brand's award-winning accomplishments and, like its versatile brethren, this advanced product leaves no potential user behind. Expanding upon that concept is a full slate of personalisation features such as 16 intensity levels, various vibration patterns, and the ability to create and save custom patterns on an adjoining smartphone app. Bring in the soft silicone skin and flexible design and you get one male vibrator to rule them all.
In addition to enabling custom patterns, the MysteryVibe app also doubles as a wireless remote control. Adventurous types can hand their smartphone over and let a partner control the action from up to 30 feet away. Incorporate a blindfold or some restraints and you'll make it a night to truly remember. Of course, this is yet one more example of how Tenuto 2 unlocks new modes of personal pleasure and discovery every time you put it to use.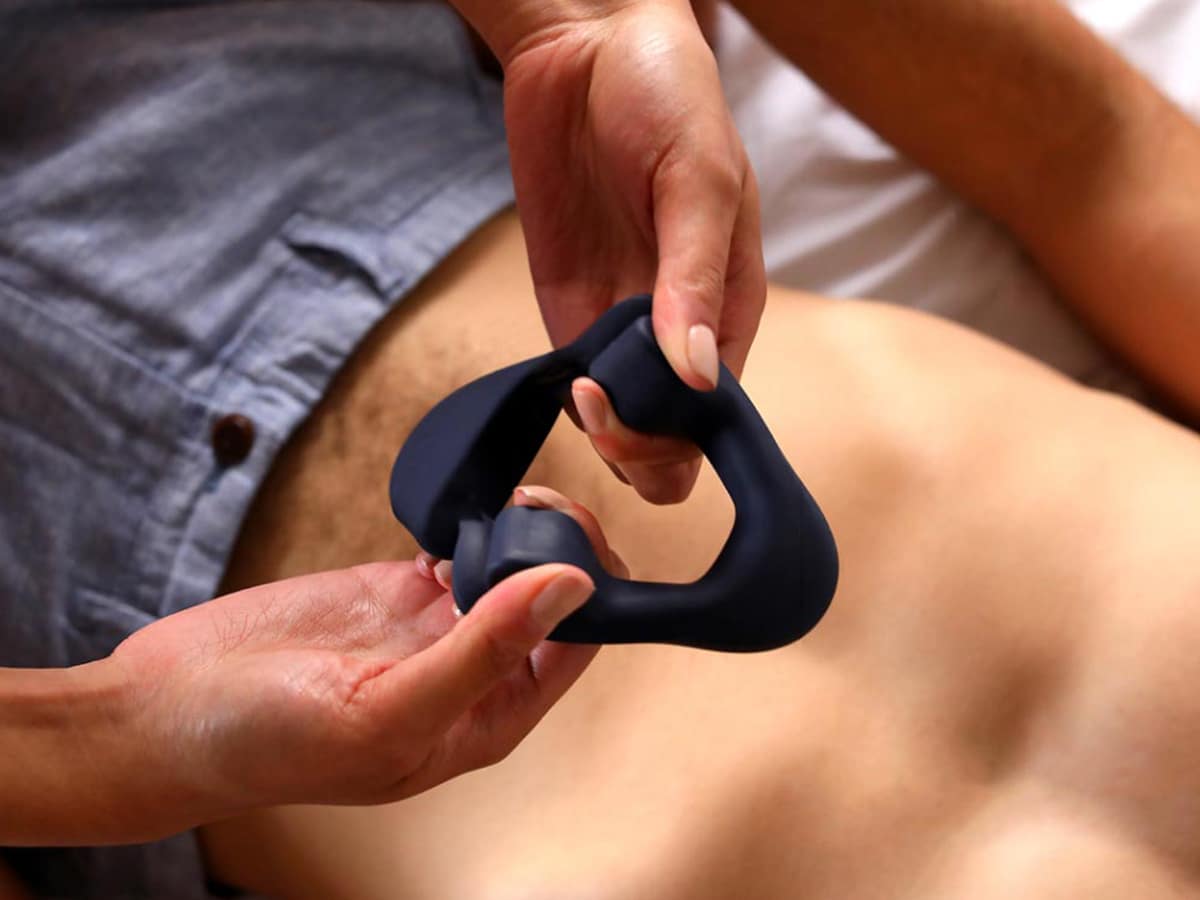 We're not here to help you set goals for the new year because we already know that enhanced pleasure is a goal no man would refuse. Zap the boredom from your sex life with Tenuto 2, which bolsters erections and improves orgasms during solo play and partnered sex alike. This is the perfect way to end the current year on a bang and then start the next year on another bang since you'll be using this pleasure-boosting product over and over again. Get it for 25% off during MysteryVibe's holiday sale and prepare for explosive orgasms—for you and her alike. Happy New Year indeed!