MysteryVibe's Black Friday Sale: Get 20% Off Your Favourite Sex Toy
The sex toy industry has come a long way and MysteryVibe is here to prove it. Culling from the best of modern design and technology, the brand's award-winning smart vibrators look so sleek you could leave them out as display pieces. That said, they're probably best left in the bedroom and for somewhat obvious reasons. Men and women alike will discover a game-changing sexual experience, the type of which only these intuitive toys can provide.
In the spirit of the holidays, MysteryVibe is kicking off their early Black Friday sale on the 16th October, offering 20% off their three flagship products. If you're even mildly curious, now is the time to act on those impulses. Your body and brain will thank you and so too will your sexual partner. Happy holidays, indeed!
At the heart of MysteryVibe's ongoing success are three smart and signature vibrators. First up is the mighty Crescendo. With its bendable design, 16 intensity levels, and 6 programmable motors, this sex toy delivers endless amounts of pleasurable possibility. Bend it with your hands and go exploring on either yourself or your partner, uncovering entirely new erogenous zones along the way. It's constructed from 100% waterproof and body-safe silicone and even controllable through an adjoining smartphone app. No two experiences will be exactly the same when you use this advanced toy…unless you want them to be.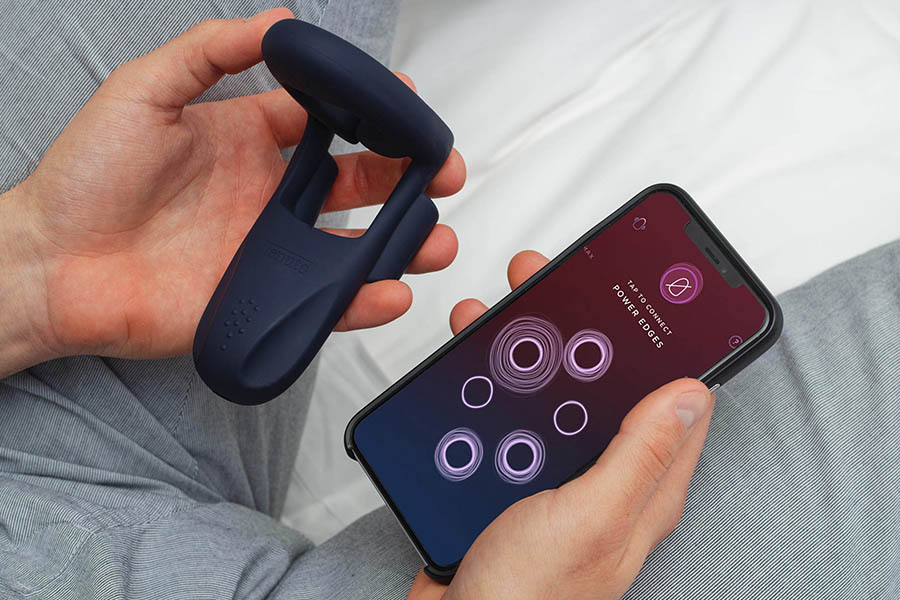 Shop the Early Black Friday Sale
Next up is Tenuto, which takes the cock ring concept to glorious extremes. We previously tried this product on for size and there's nothing quite like it. Slip your member through the provided space and tinker with the toy's various intensity levels, stimulating the entire area during solo masturbation or partnered play. While designed for men, it also sends powerful vibrations to the female labia and clitoris during intercourse. It's rechargeable, flexible, body-safe, smartphone compatible, customisable, water-resistant, long-lasting, and most importantly, quite fun.
Rounding out MysteryVibe's arsenal of pleasure is Poco, also known as the world's most advanced bullet vibrator. Don't be fooled by the compact design as this product packs in 2 high-performance motors, 16 intensity levels, and 8 pre-set patterns (with even more patterns available through the MysteryVibe app). Slip its bendable body over your finger and unlock the power of targeted stimulation. Like everything else from the brand, the vibrator is rechargeable, body-safe, gender-neutral, deliriously fun, and oozing with limitless potential.
There was a time when sex toys were considered somewhat taboo by certain conventional standards. That time has passed. Without reservations, men and women are openly discovering new sources of physical pleasure on both themselves and one another. Should you be even slightly curious, MysteryVibe makes for the perfect point of entry. These vibrators are clean, modern, customisable, powerful, and smart. Shop from the brand from 16th October to receive 20% off their three best-sellers. You'll be glad you did.