Get the Ultimate Erection with Tenuto
In Partnership with MysteryVibe
Looking for a way to improve your erections and your sex life in one fell swoop? We have just the thing for you. It goes by the name of Tenuto and it's the world's only award-winning vibrator for men to wear during sex, simultaneously stimulating their partner's labia and insides. Apply the toy with ease and behold the thrill of customisable vibrations as you stay rock hard and swim in pleasure all night long. That's not to mention the orgasms, which might very well be the best you've ever experienced. You're probably getting aroused just thinking of the possibilities so imagine what this thing can do when it's in action.
Sleek and smart by design, Tenuto is one amongst a number of modern vibrators from sexual health brand MysteryVibe. Take one look at this company's output and you can already tell they've achieved a new level of craftsmanship. More than high-performance sex toys, these pleasure-inducing products could basically sit out on the shelf and double as decorative pieces. Yes, they're that modern in terms of visual style. They're also wondrously functional and impressively intelligent, hence all the awards.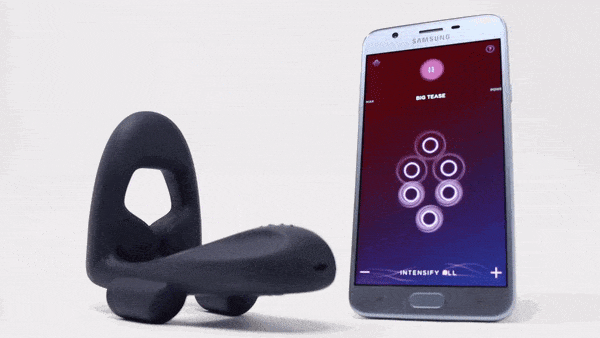 Most vibrators target women, but Tenuto invites men along for the ride. Pulsating from penis to perineum, it's the only vibrator designed to precisely deliver vibrations and increase bloodflow to achieve maximum erections, all whilst stimulating your partner's erogenous zone. It helps you get erect, stay erect, and improve sexual performance at the same time, and even does some of the work on your behalf by way of its vibratory power. You'll be enjoying peace of mind and pleasure of body as you deliver ground-shaking vibrations to yourself and your partner alike. That's the power of Tenuto, which features six individually programmable motors along the shaft and thereby encourages effortless exploration.
Here are some of the key features and unique perks of Tenuto:
Versatile design – Thanks to its flexible configurations, Tenuto comfortably adapts to penises of all shapes and sizes.
Erection-enhancing power – By increasing your bloodflow, Tenuto enables maximum erections and even helps you last longer in bed.
Mind-blowing pleasure – This is the only wearable vibrator designed to make you rock hard whilst simultaneously stimulating your partner, resulting in truly intense orgasms for you both.
Customisable functionality – Not only are Tenuto's intensity levels and vibration patterns customisable, but you can sync the toy with an adjoining app to unlock even more options.
Anxiety-eradicating performance – As its six motors send potent vibrations to both you and your partner, Tenuto's pleasure-inducing performance gives you one less thing to worry about.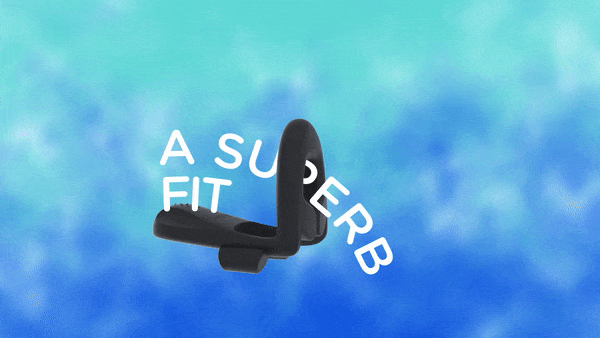 There are some things in life that virtually no man would argue with. Stronger erections, longer performance, and better orgasms are three of those things. Tenuto puts them all in one sleek and convenient place, complete with smartphone compatibility. It's also water resistant, easy to clean, customisable, quick to charge (via USB), and ready to go for hours at a time. Order one today and MysteryVibe will ship it straight to your door in a discreet fashion and with a 24-month warranty. Prepare for lift-off!