Hackers Hold Man's Penis For Ransom After Locking his Digital Chastity Belt
Ya'll need Jesus! Vice just published a phone call interview Motherboard had with some bloke who had his dick locked in a cage by a hacker. How in the hell did the man's cock get locked up? He was using an internet-connected digital chastity belt without any security. Let the panic ensue boys.
Unlike this Wi-Fi Butt Plug that can be controlled by strangers on Twitter willingly, this situation was far more nefarious. Apparently, Sam Summers was minding his own business when all of a sudden he received a notification on his phone saying that his internet-connected chastity cock cage was now under the control of a hacker. Demanding around $1,000 in Bitcoin to give control back, his initial thoughts were "It was my partner doing that." But to his shock and horror, it was not.
You'll Also Like:
The Science Behind No Nut November
Pornhub Launches 'Sexstainability' Initiative to Unf*ck the Planet
This Radical New Condom Comes With a Hole In It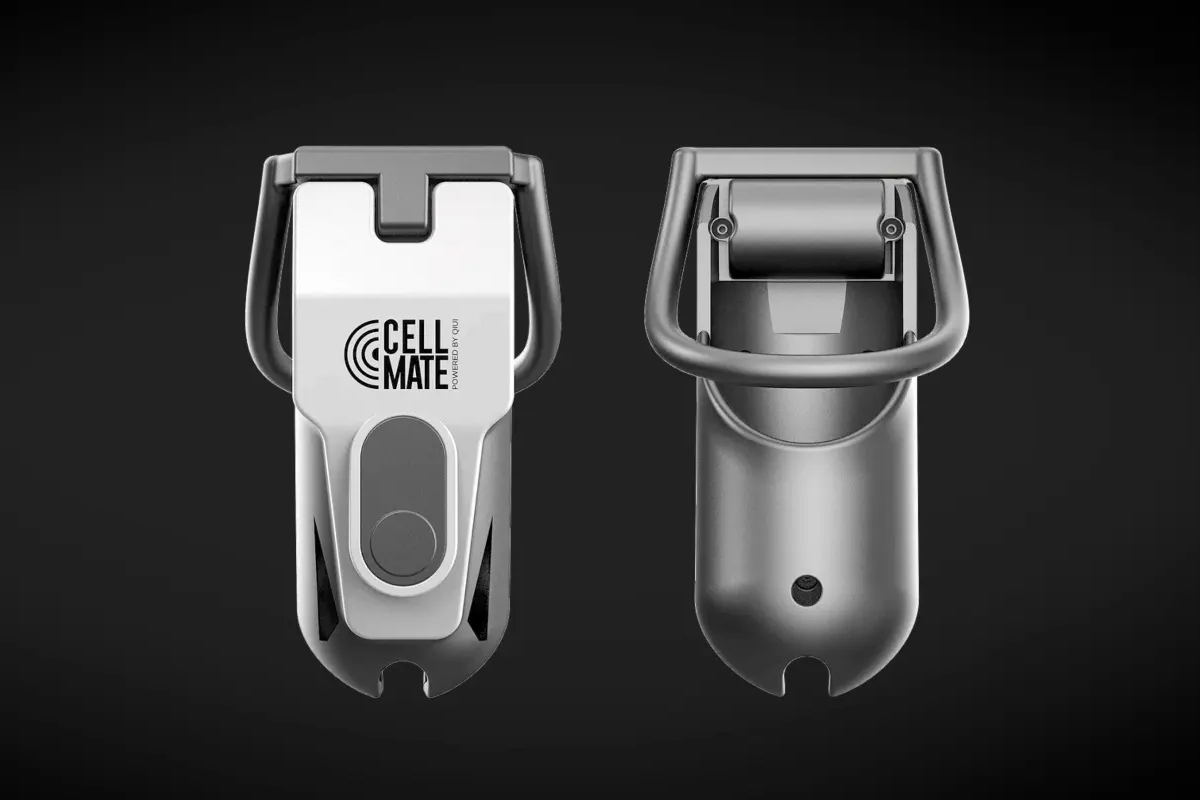 "Oh, shit, it's real," Summers said. "I started looking at the thing. There's no manual override at all. It's a chastity belt; I guess it kind of shouldn't But when it's a digital thing like that, it should have a key or something. But it obviously didn't."
Even after paying the Bitcoin ransom, the hackers asked for even more leading to a brainstorming session for escaping his chastity cage. With nothing but a hammer at the house, Summers and his partner purchased a pair of bolt cutters to release him. Unfortunately, "it fucking hurt," Summers said.
We've actually touched on sex toy security before when we covered the major men's chastity belt cock-up last year which saw British cybersecurity firm Pen Test Partners warn users of a severe security flaw in their hi-tech chastity belt. Much like our man Summers, without a manual override, "an angle grinder or other suitable heavy tool would be required to cut the wearer free," explained Pen Test Partners.
As a result of the injury, Summers could not have sex with his partner for over a month, leading to even further reservations about using internet-connected sex toys. His advice, "If you're into it, that's fine, because you're into what you're into," he told Vice. "But use a lock, a physical lock in case. These digital things, you cannot trust them."
You'll Also Like:
The Science Behind No Nut November
Pornhub Launches 'Sexstainability' Initiative to Unf*ck the Planet
This Radical New Condom Comes With a Hole In It