Hit All the Right Spots with This Doctor-Recommended Vibrator
In Partnership with MysteryVibe
Is it just us or does every guy out there claim to frequently bring a woman to orgasm during intercourse? Well, statistics say otherwise. According to one study, only 25% of women experience orgasms during vaginal intercourse on a consistent basis. The good news is that men can still bring their respective partners to orgasm every time and with spine-tingling precision. It's all thanks to MysteryVibe and their award-winning smart vibrator, Crescendo, which is currently available at $50 off. Take it into the bedroom or shower (or pretty much anywhere you desire) and prepare for take-off.
Four years in the making, Crescendo is uniquely designed to deliver explosive orgasms she'll never forget. The vibrator's bendable shape allows you to precisely pinpoint all the major erogenous zones, including the G-spot and clitoris. By the way, this product isn't just for the ladies. Whether you're flying solo or with a partner, you can use it on yourself by targeting the "P-spot" (i.e. the prostate gland). All the open-minded gentlemen out there are also welcome to experiment with double-ended play, penetrating themselves and a partner at the same time. Personalised pleasure is guaranteed.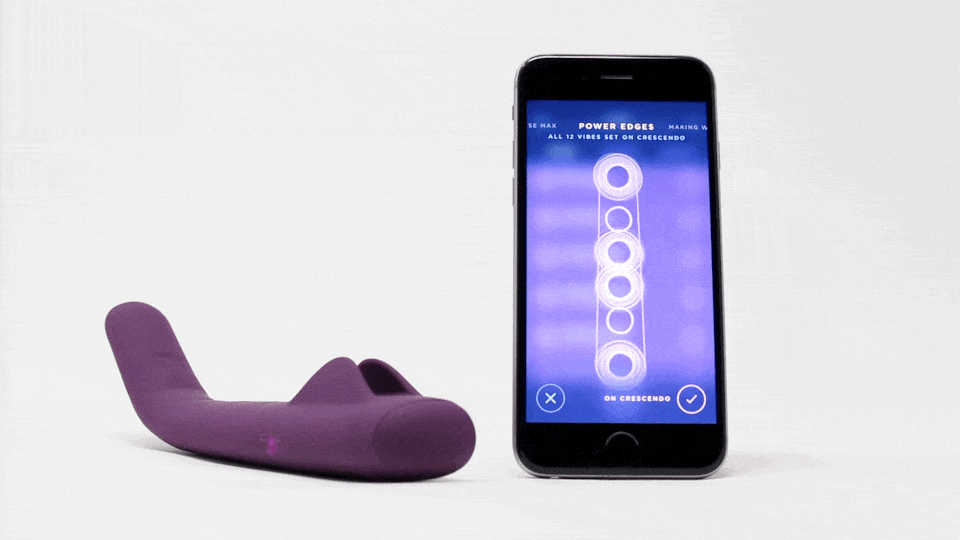 Notice we used the word "personalised." That's because Crescendo offers so much more than its flexible design. Featuring six motors and 16 power settings, the vibrator encourages you to explore a wide number of unique vibration patterns and intensity levels. No two human bodies are exactly the same and MysteryVibe certainly knows as much, hence the various options. They even brought in an adjoining smartphone app so that you can create more vibration patterns or live-control her orgasms from up to 30 feet away.
Between its powerful performance, customised vibrations, and adjustable design, Crescendo will take your sex life to the next level. Hers too. She can expect unforgettable orgasms that she'll feel in every nerve of her body. Use the vibrator on your prostate and you'll likewise experience pleasure like never before. Bring it out during foreplay or during intercourse and there will be no mistaking its performative abilities. Congratulations on joining the ranks of men who say they give their partners orgasms and actually mean it.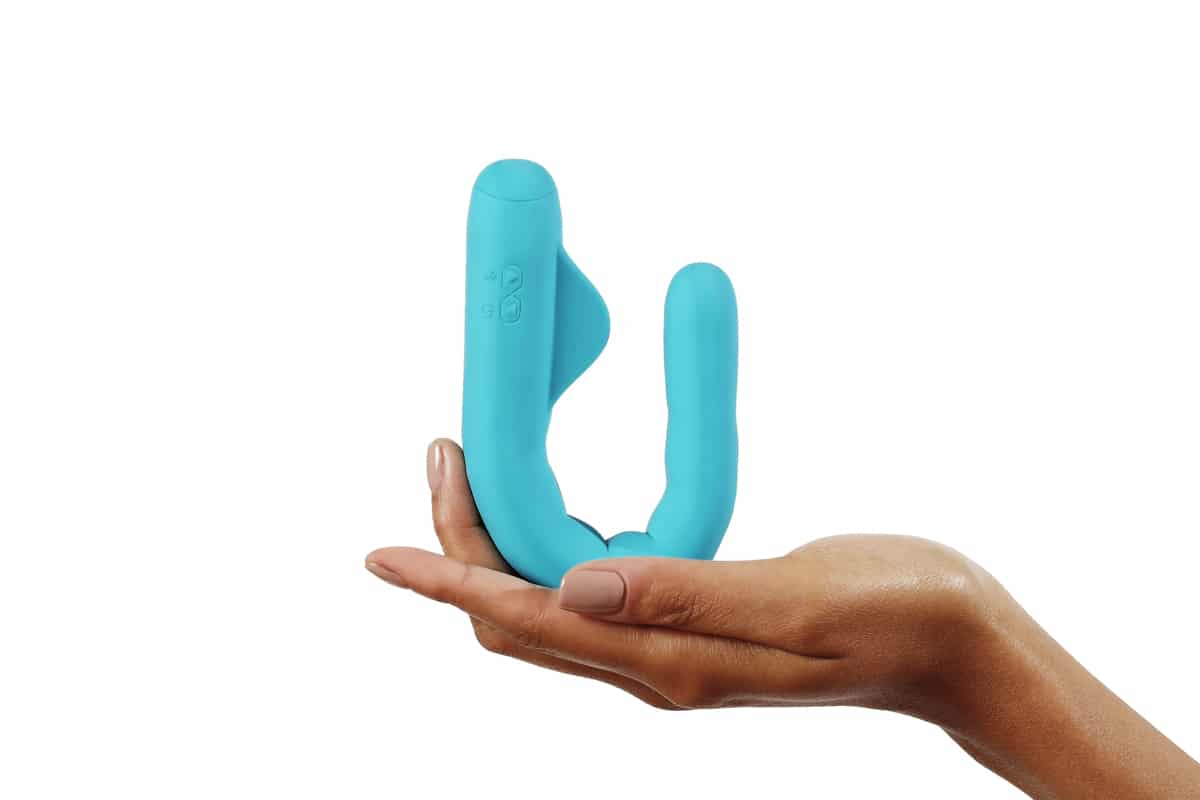 Let's review, shall we? Here's what you get from the award-winning vibrator:
A bendable sex toy that adapts to your unique body, allowing you to precisely target erogenous zones and find the shape that works best for you each time.
Six individual and programmable motors deliver vibrations to every inch of Crescendo, stimulating erogenous zones that you didn't know existed and dialing up orgasm intensity levels.
Smartphone compatibility gives you the power to control the vibrator remotely from up to 30 feet away.
A free app allows you to live-control all six motors individually and create vibration patterns, meaning you can continuously optimise your pleasure preferences.
Qi Induction wireless charging and sealed body-safe silicone make Crescendo effortlessly portable and 100% waterproof. Get wet and wild by bringing it into the shower or experimenting with double-ended play.
There are the men who give their partners orgasms every time and then the men who merely think they give their partners orgasms every time. With Crescendo at your disposal, her orgasms are all but guaranteed. And not just any orgasms, but mind-blowing, moan-inducing, eye-rolling, life-changing orgasms that will rock her from head to toe. Save $50 now at MysteryVibe and take your sex life to the next level.