How This Vibrator Makes You A Better Lover
In Partnership with MysteryVibe
Gentlemen, when it comes to pleasure, it's not just about the destination; it's about the journey. And having the right tool for that journey can make all the difference in the world. Chances are you're already wondering how to have more sex, better sex, and more importantly how to get her on the same wavelength. To reach that coveted crescendo in your sex life and be a better lover, look no further than Crescendo 2 from MysteryVibe. This game-changing sex toy will revolutionize the way both you and your partner experience pleasure to make it a veritable summer of love (or winter, for all the Aussies out there). Take 20% off Crescendo 2 and prepare to boost her pleasure in the following ways.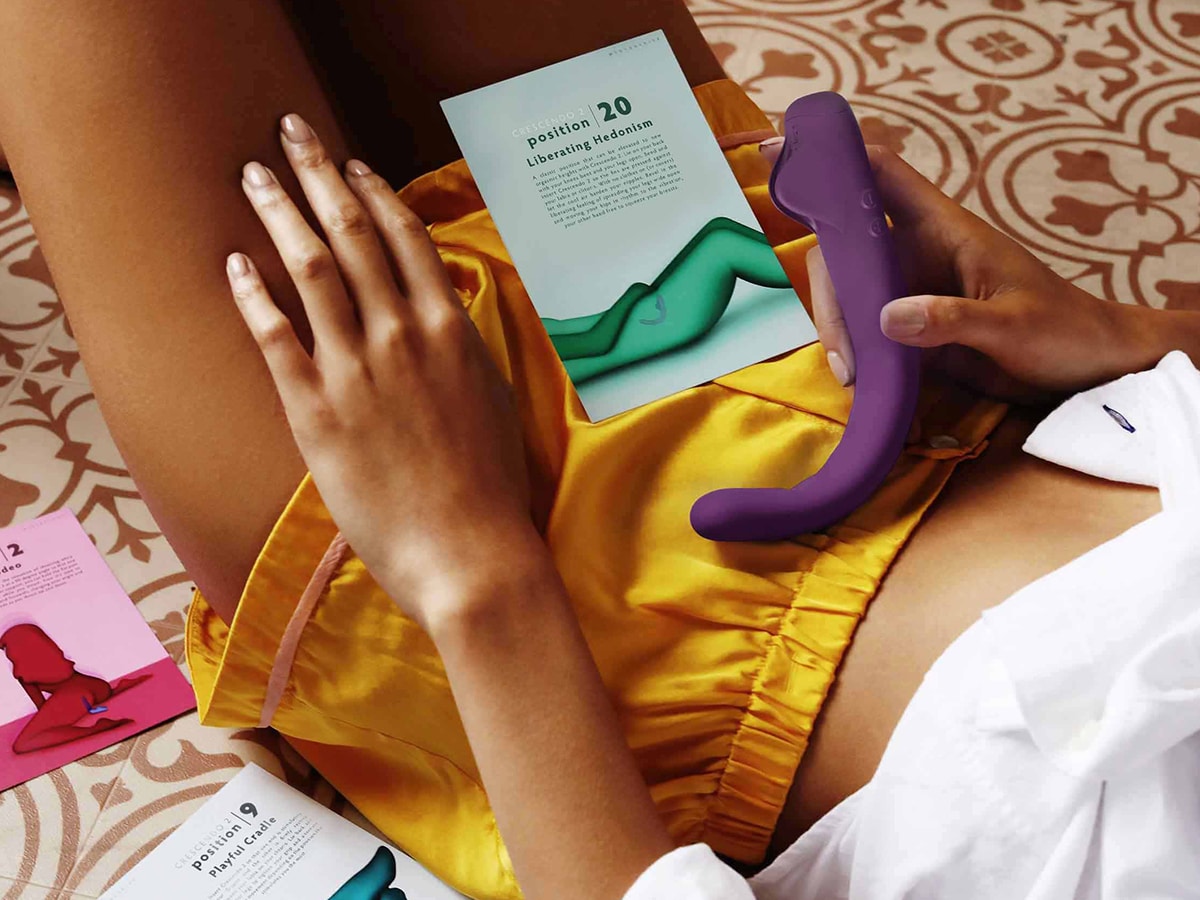 1. Let Her Show, Not Just Tell
Some say actions speak louder than words and in the bedroom, this couldn't be truer. Sexual preferences are personal and verbalizing them can be intimidating, even to your partner. The gift of Crescendo 2 puts her pleasure directly in her hands, allowing her to discover her unique rhythms and desires without saying a word.
Featuring six powerful motors and 16 intensity settings, Crescendo 2 delivers an all-encompassing range of sensations. This lets her communicate her preferences non-verbally, showing you through actions rather than words exactly how and where she wants to be touched—right down to the exact pressure, rhythm, and speed.
As she adjusts and experiments with different modes, you'll both discover a wavelength that you want to ride all night long. Not to mention, having your partner pleasure themselves in front of you is an incredible aphrodisiac. Watch and learn the different ways you can bring her to orgasm and keep her wanting more.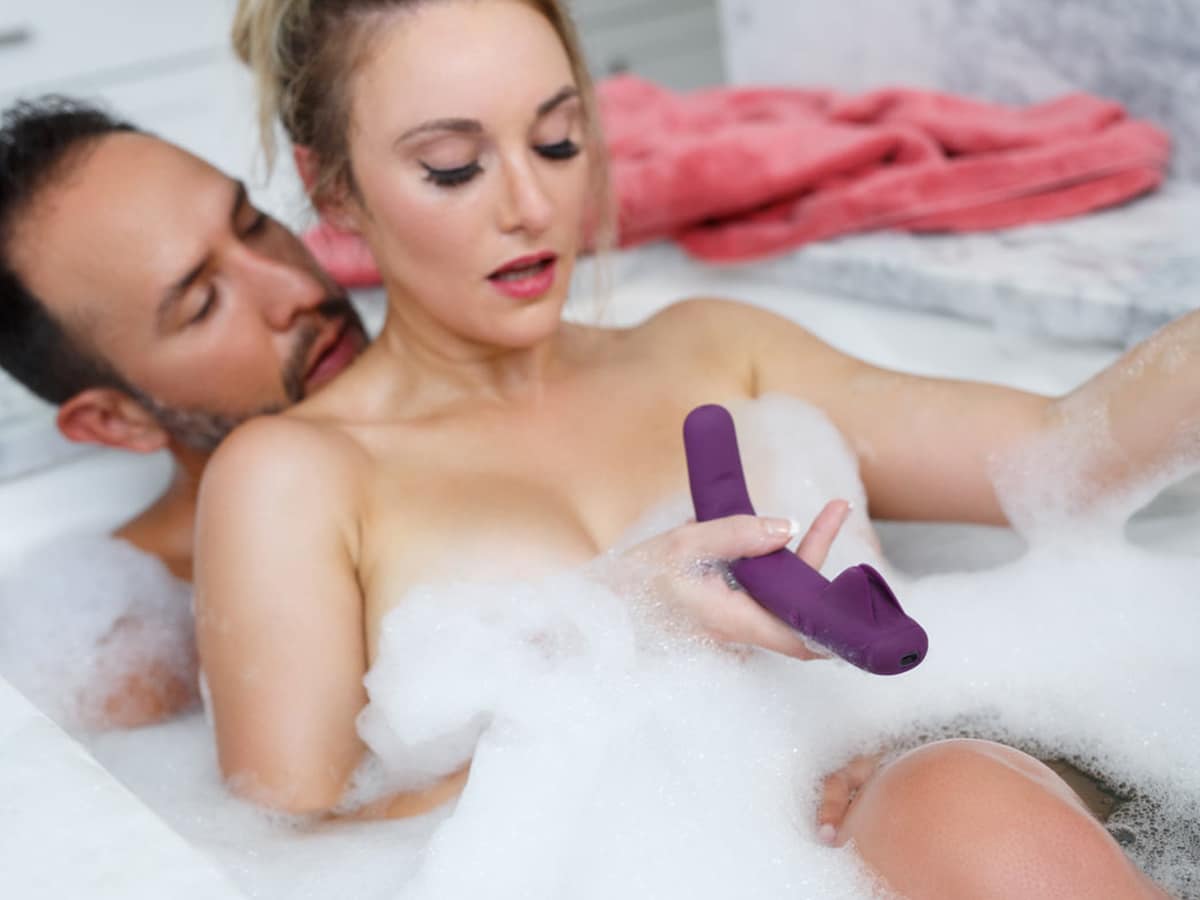 2. Discover New Erogenous Zones
Trying new things together helps keep the spark alive in even the most devoted relationships. Make every touch and every tease count with Crescendo 2's award-winning versatility and flexibility, which unlocks new sensations and builds anticipation. With the ability to bend, twist, and shape to her body like no other vibrator on the market, it ensures that all her erogenous zones—known or yet to be discovered—get ample attention.
From Crescendo 2's unique adaptability comes more intense pleasure and a thrilling sense of adventure every time you use it together. Watch her writhe as you bend the sex toy to expertly arouse all her spots—including the G-spot, A-spot, C-spot, and U-spot—all at the same time. You'll start to feel like a wizard with the way you can make her orgasm on demand, increasing her desire for more sex.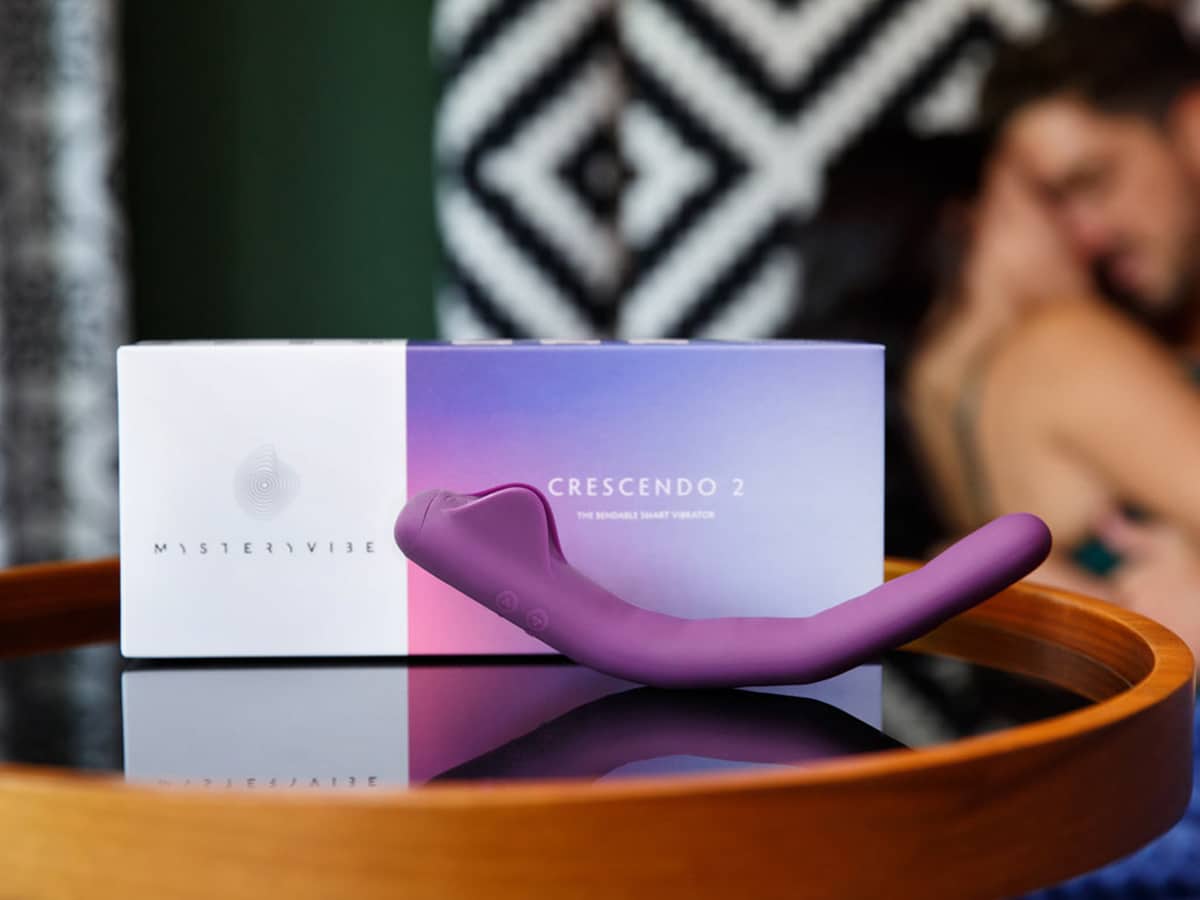 3. Keep Novelty Alive and Thriving
Monotony is the enemy of passion, yet we're all creatures of habit and routine. Shake up the status quo and say goodbye to the drawer filled with numerous sex toys when you have the one and only Crescendo 2. Its bendability transforms it into multiple sex toys, ensuring novelty isn't just a one-time thing.
Unlike other vibrators, Crescendo 2 isn't a one-trick pony that only stimulates a single area like the clitoris or G-spot. This pioneering sex toy can be bent and shaped into various forms of your desire, whether that's a dual G-spot and clitoral massager, a nipple and breast vibrator, an anal sex toy, and even a penis vibrator.
Thanks to Bluetooth capability, Crescendo 2 also allows you to get creatively deviant with your sex life. Use it to live-control your partner's pleasure from your smartphone while their hands are tied up. Or make her legs shake as you edge her with a vibration pattern you created just for her.
There are so many ways to play with Crescendo 2 that you'll never grow bored in the bedroom again. And in case you need any further inspiration, here's a playbook of sex positions illustrating the many different ways to use this glorious product.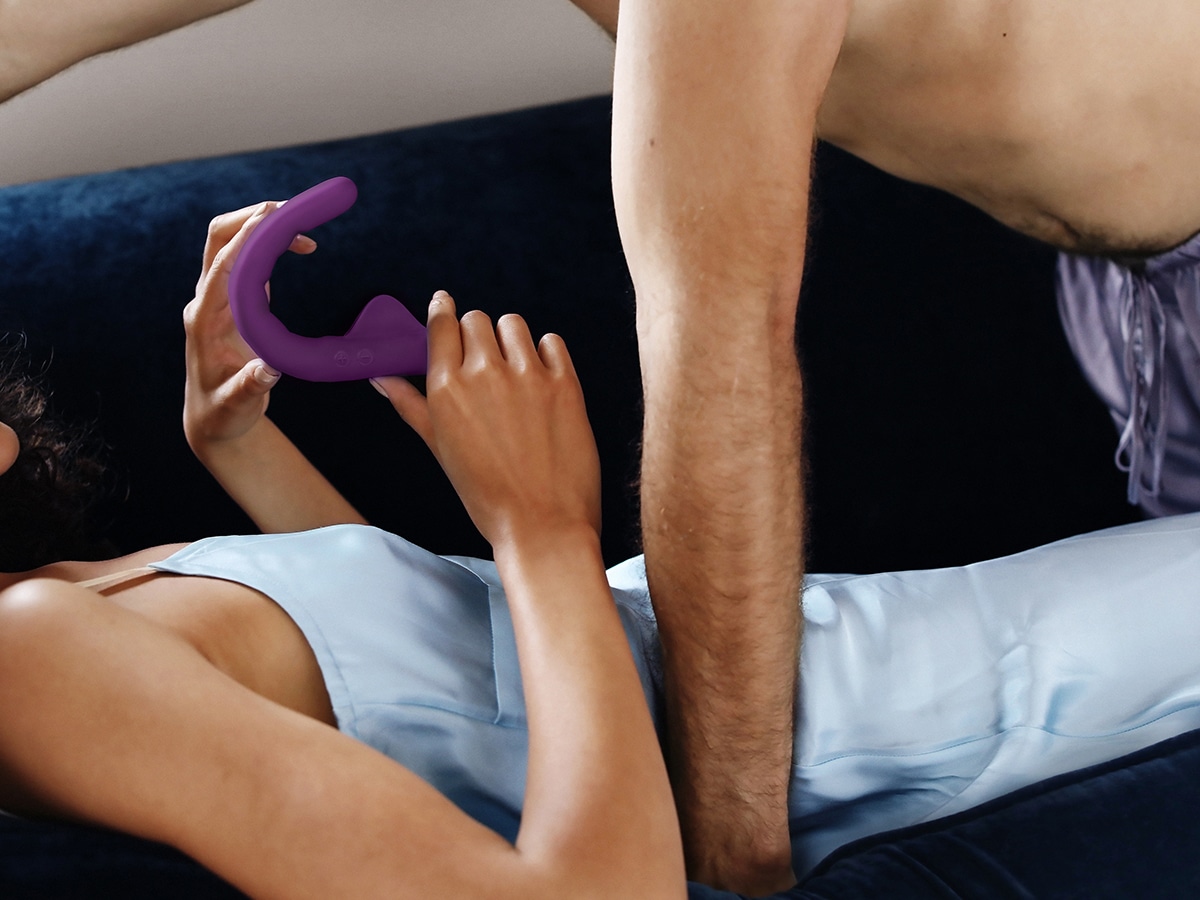 4. Close the Orgasm Gap
Perhaps the most essential aspect of being a better lover is cultivating mutual pleasure, but it's no secret that heterosexual women have fewer orgasms than their male counterparts. While there are a lot of factors at play, a big contributor to the 'orgasm gap' is that many women just don't know what they like and how they like it. Call it a cliché, but if she doesn't know how to please herself, it will be very difficult for you as a partner to figure out how to satisfy her.
Give her the right tool to discover her body, however, and you've just earned some massive brownie points. As a female vibrator, Crescendo 2 encourages her to explore her body more profoundly during masturbation, finding the spots, speeds, and ways that make her toes curl. And with powerful end-to-end motors, 16 intensity levels, and a full catalog of vibration patterns at her disposal, she'll gain a wide repertoire of sexual know-how to share with you. This is what's known as a win/win.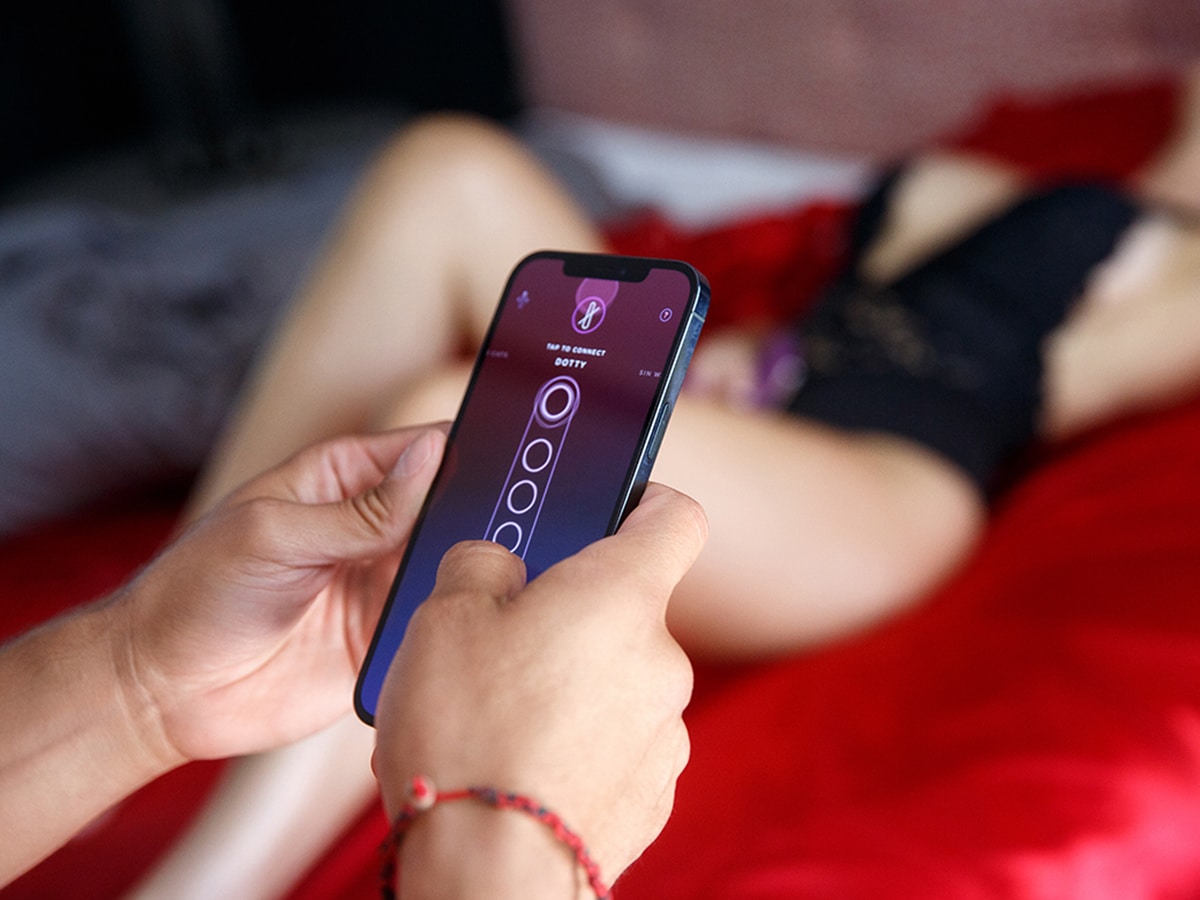 5. Celebrate Her Body
The world of vibrators can be daunting and sometimes a little judgmental. That is to say that most female vibrators are fixed in size and shape, and if one doesn't work for her unique contours, it can make her feel self-conscious about her body not being 'normal.'
Not so with Crescendo 2. This vibrator is designed to celebrate the uniqueness of her curves (almost as much as you do) by bending to her shape to target her erogenous zones in whatever position. The toy's ultra-flexibility and bendability send a powerful message: that every single body is beautiful and worthy of pleasure. Be the reason she feels confident in her own skin, and be an ideal lover by gifting her the vibrator that brings out the best in her.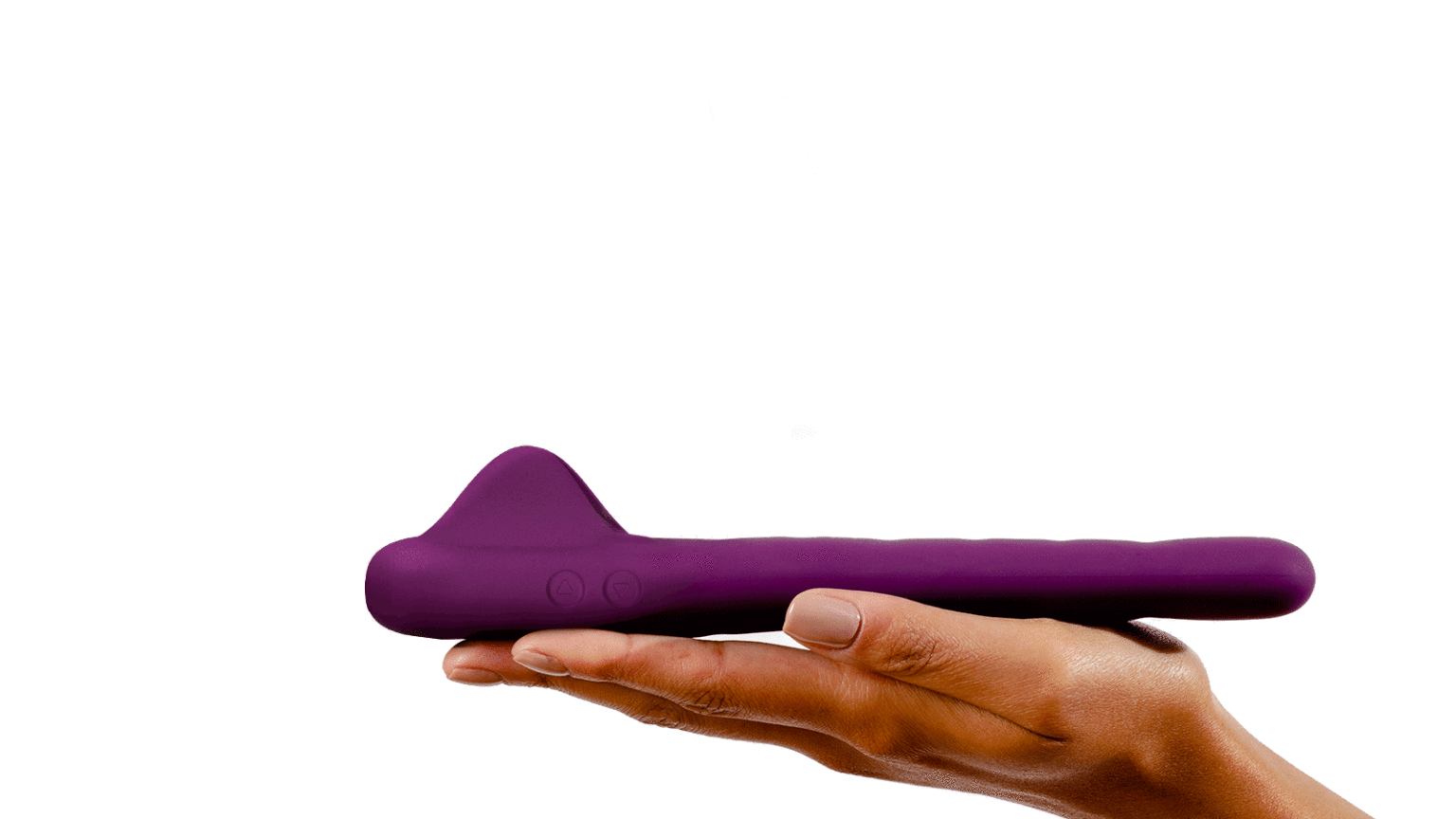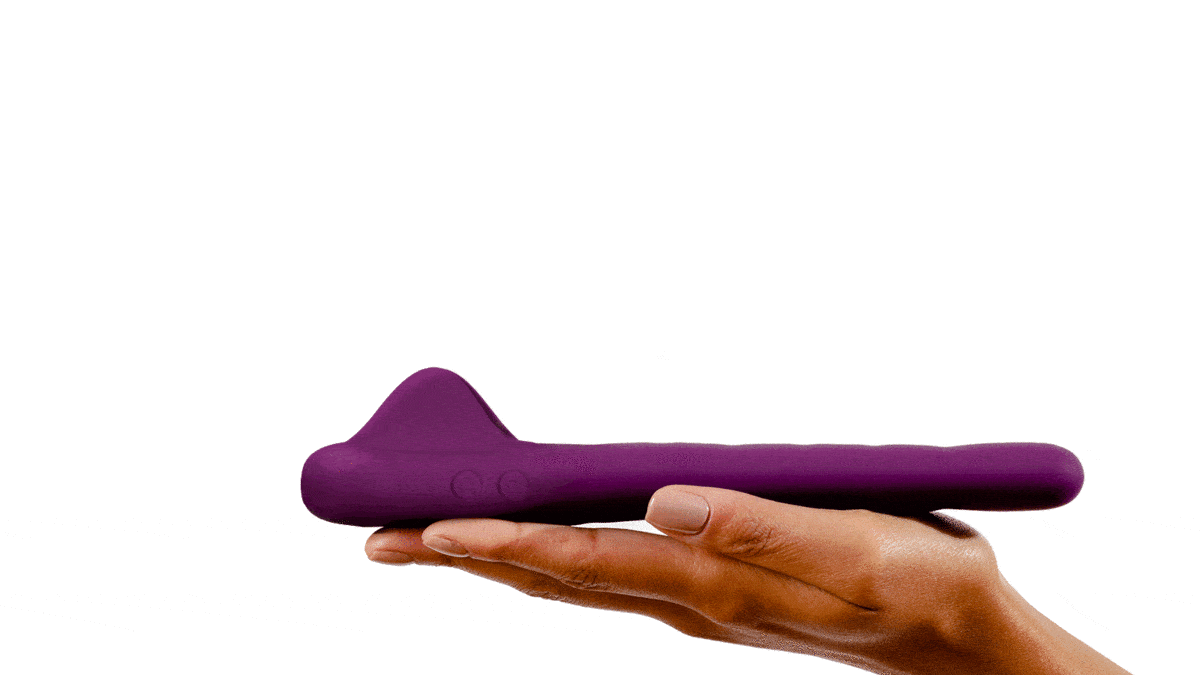 6. Increase Her Arousal and Alleviate Dryness, the Clinically Proven Way
It's not just about fun (although there's plenty of that). Crescendo 2 is backed by science to increase her arousal and alleviate dryness, ensuring the sex isn't just good, it's great. While many factors influence arousal, penetration discomfort and pelvic pain are two major issues that keep women from both seeking and having good sex. A good lover is conscientious of their partner's pain points, but a great lover helps find solutions so she can feel pleasure without pain. And that solution is Crescendo 2.
In a clinical study, Crescendo 2 improved painful sex and pelvic pain by 480%. It's all about the vibes and this toy delivers plenty of those, sending targeted vibrations that help alleviate pain and elevate pleasure. Built with unprecedented flexibility, these optimized vibrations can precisely reach the areas she needs for pain relief or arousal enhancement.
Put simply, Crescendo 2's vibrations increase blood flow, which enhances sensations. Beyond the waves of pleasure, it also tackles vaginal dryness with those same vibrations, making for a more enjoyable experience for her. And when she's having a great time, trust us, you will too.
So, for the modern man looking to elevate his game and truly be in tune with his partner, Crescendo 2 is your ace in the hole. This is the perfect ally in creating memorable, passionate nights, the type where you both drift off with satisfied smiles, eagerly awaiting the next rendezvous. Crescendo 2 isn't just a vibrator; it's an invitation to a better, more fulfilling sex life. Don't just be a lover; be the best lover with 20% off Crescendo 2 during MysteryVibe's Summer Sale.