Last Longer in Bed With These Climax Controls
Guess how long it takes the average male to reach orgasm during sex, according to a recent study. We have no idea what your answer was so we'll just tell you: 5.4 minutes. Now compare that to 13 minutes, which is how long it takes for the average female to reach orgasm during sex. This is known as the 'orgasm gap' or the arousal gap and it veers favourably in one direction, to say the least. That's not to mention the fact that approximately 1 in 3 men experiences some form of premature ejaculation. And so the gap widens even further. But it doesn't have to.
As more men take a conscious approach toward the desires of their respective sexual partners, they're seeking new ways to prolong sexual activity. One of the most effective solutions is Climax Control Spray from the sexual wellness brand Promescent. Recommended by over 2000 urologists, it's the only delay spray in North America that's undergone an IRB-certified clinical study, showing statistically significant results. The patented formula is made in FDA-approved facilities and the spray doesn't require a prescription. Use as directed and there will be little to zero transference to your partner during sexual activity.
Climax Control Spray is but one amongst a number of choice offerings from Promescent. Other wellness products include VitaFLUX, a nitric oxide boosting supplement that supports circulatory function in men and women alike. Male users can expect stronger and longer erections while women may get a little help in the natural lubrication department. For the ladies alone, the brand also offers Female Arousal Gel. A hybrid lube, it cranks serious pleasure out of a solitary drop and invokes warm buzzing or tingling sensations during masturbation.
Ultimately, Promescent wants to better educate men and women on how to improve intimacy and sexual satisfaction. That's what led them to create top-shelf quality solutions such as Climax Control Spray or VitaFLUX. Every product is backed by the medical community and available online without a prescription. To ensure the utmost tier of privacy, all orders are shipped in non-branded packaging. They've truly thought of everything.
While we're on the subject of lasting longer in the bedroom, check out the following methods. Each one is male-tested and female-approved: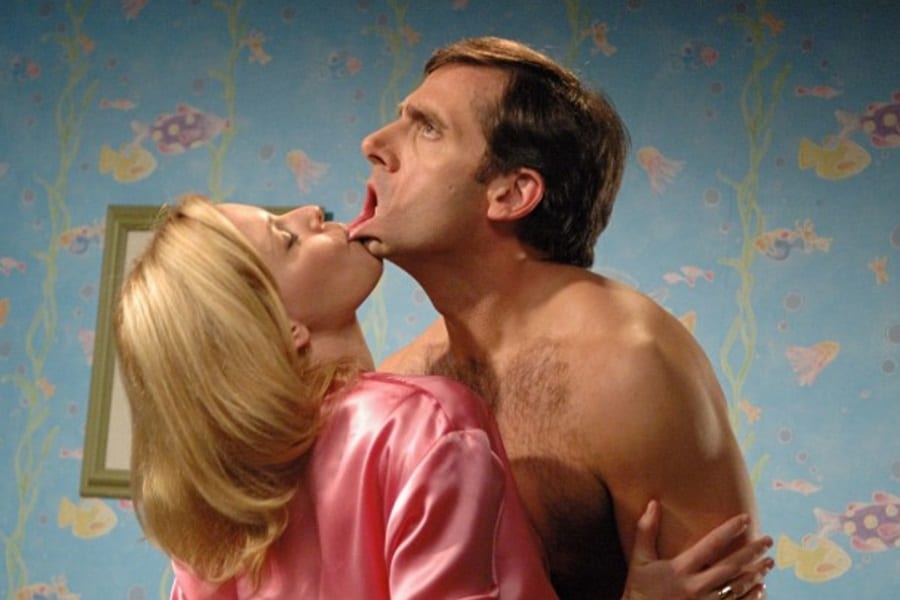 1. Increase the Amount of Foreplay
When the chemistry is right, there's really no such thing as too much foreplay. Get busy on each other's bodies before penetration and you'll be extending sexual pleasure in the process.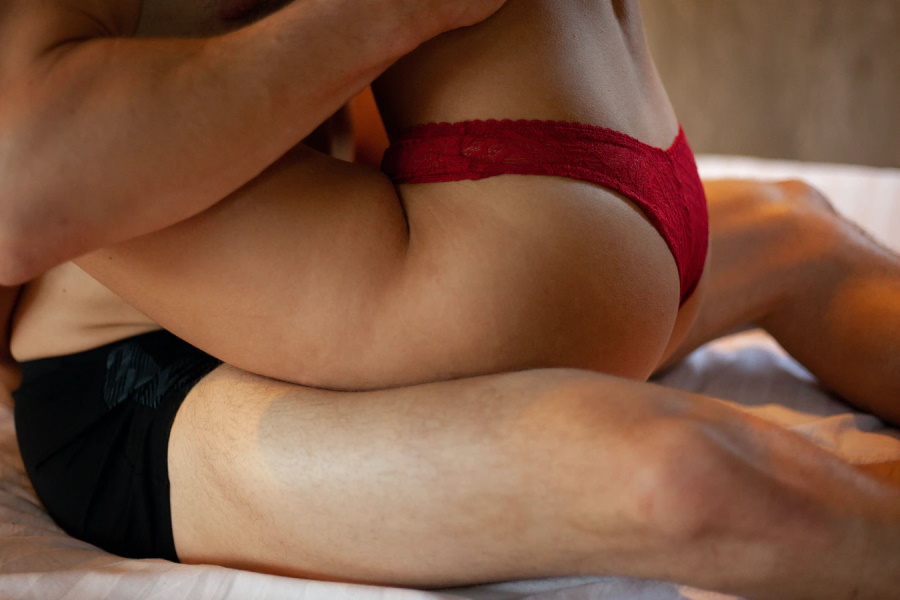 2. Locate Her Clitoris
A woman's ability to reach orgasm can be directly tied to clitoral stimulation. However, the female clitoris isn't always easy to find. Don't be afraid to ask for a little assistance in your search for this vital erogenous organ.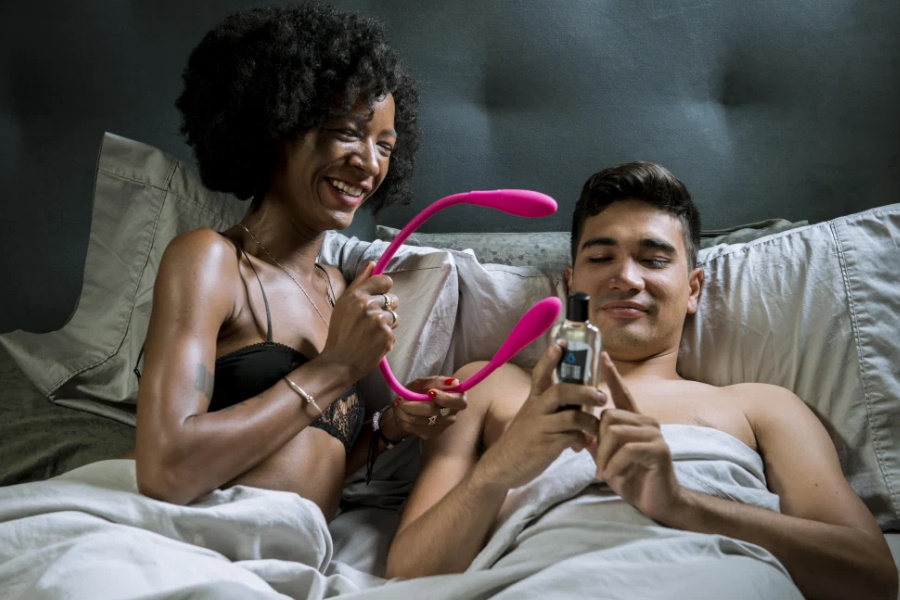 3. Bring in Sex Toys
From classic vibrators to more experimental fare, there's no shortage of sex toys to play with. Make one part of your bedroom routine and behold the wondrous results.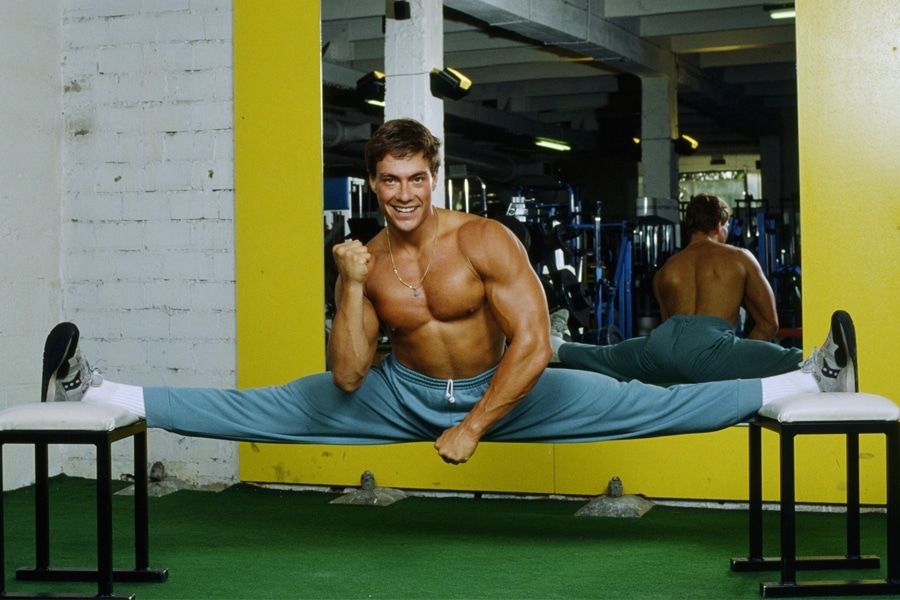 4. Practice Kegel Exercises
Initially developed for bladder control, Kegel exercises—aka pelvic floor exercises—can reportedly enable orgasm control as well. By adopting a full-blown Kegel routine, you could very well combat premature ejaculation and even dial up the intensity of your orgasms.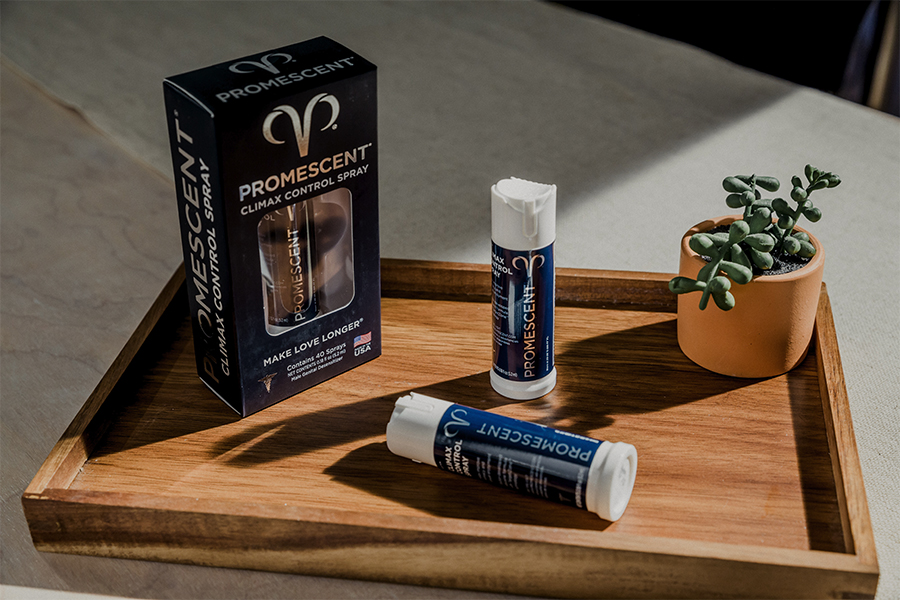 5. Use Climax Control Spray
With its patented Targetzone technology, Promescent Climax Control Spray absorbs quickly and works in a mere 7-10 minutes (making it great for foreplay). Leaving you with next-to-normal sensitivity in lieu of sheer numbness, it won't transfer onto others when used as directed. This is the #1 recommended solution to premature ejaculation and it's made in accordance with strict cGMP guidelines. There's no prescription required—just a willingness to satisfy your sexual partner.
6. Use Other Promescent Products
No longer exclusively in the delay spray game, Promescent offers a choice selection of high-quality products. That includes VitaFLUX, a supplement that's been shown to deliver the following benefits (according to a clinical study):
increased libido for both men and women
stronger and longer erections
better orgasms for both men and women
increased testosterone levels for men
reduced vaginal pain and increased natural lubrication for women
Then we have Female Arousal Gel and its own spectrum of perks. Employing a hint of peppermint and two vasodilators, the water and silicon-based lube promotes blood flow to the clitoris and even provides an intense buzzing sensation. It lasts for up to 25 minutes, heightening sensitivity and intensifying orgasms. She'll relish the effects of this glorious product during foreplay, solo masturbation, or sexual intercourse alike.
You deserve a better sex life and she does too. Whether you're ejaculating prematurely or clocking in at the average of 5.4 minutes, you're not giving her a fair slice of the pleasure pie. Up your game with help from Promescent Climax Control Spray and don't forget to utilise other methods as well, such as foreplay, sex toys, or VitaFLUX supplements. Even if we discard terms like 'arousal gap,' who doesn't want to last longer in the bedroom?