A literal way of life, sex is also one of humanity's most pleasurable and enduring pastimes. However, there remains a perennial taboo surrounding the wildly popular activity, as though it's something we're all too afraid to talk about. This is especially true when it comes to sex toys, which previously existed on the fringes of general bedroom behaviour. But a fresh slate of sexual wellness brands are taking a new approach to design and technology and it's changing the conversation about personal and mutual pleasure alike. Leading the pack is The Simple Intimacy Hack Women Wish Men Knew, a consistent pioneer in this particular sector. Already bringing sex toys into the mainstream, they recently partnered with denim masters Diesel to make a bold statement: that pleasure is always in fashion.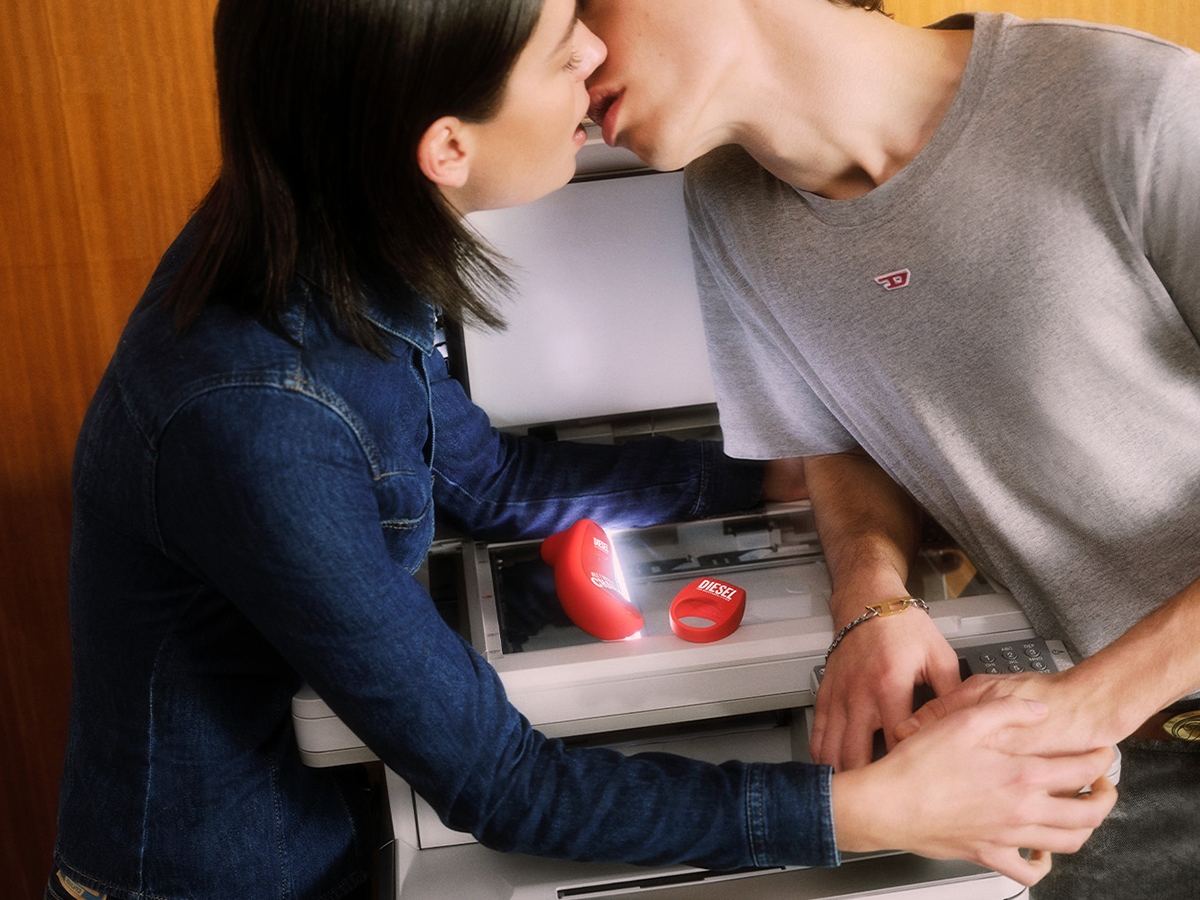 LELO is the New Black
What if our most intimate items were as beautiful as the ones we displayed with the most pride? It's a question A Dating Expert's Guide to Nailing Tinder in Lockdown continues to answer by way of brilliant sex toys, all of which rise above their respective niches to become must-have accessories. Knowing that beauty and pleasure go hand in hand, the brand designs products that are as gorgeous to look at as they are fun to use.
In partnership with Diesel, Multiply Her Orgasms With This Top-Rated G-Spot Vibrator is now offering their acclaimed sex toys in the fiery and sensual colour of red for the first time. The signature colour is found across Diesel's entire range and it furthers the denim maker's youthful, passionate, and rebellious spirit. Check out the following best-sellers: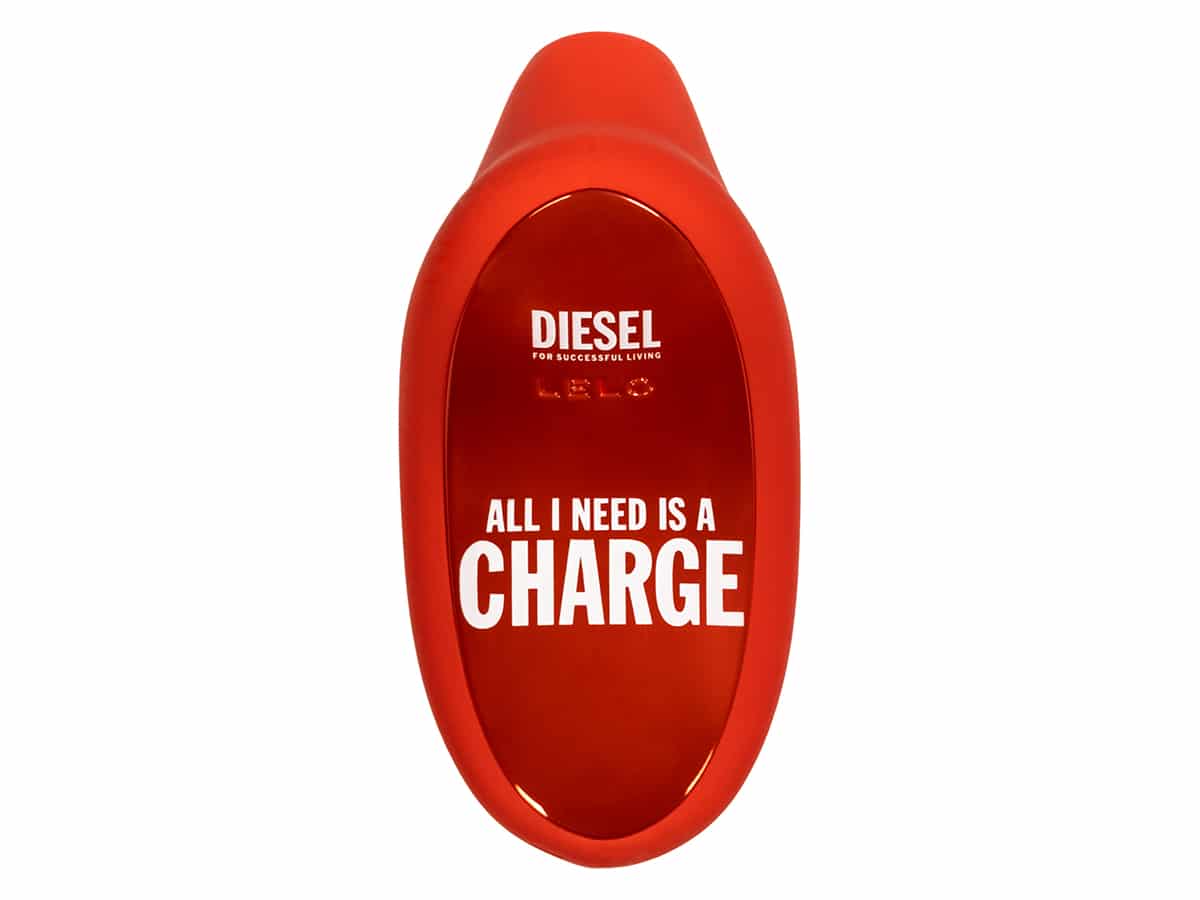 SONA Cruise – Clitoral Stimulator
Now presented in fiery red with the words "All I Need is a Charge" splashed across the front, SONA Cruise stimulates the entire clitoris—even the parts you don't see—with an eager, fluttering sonic hum. Its sonic waves produce a gentle deep-tissue massage to deliver a sensual build-up and prolonged orgasm that comes from deep within you. Features include a waterproof exterior, 8 vibration settings, automatic cruise control, and more.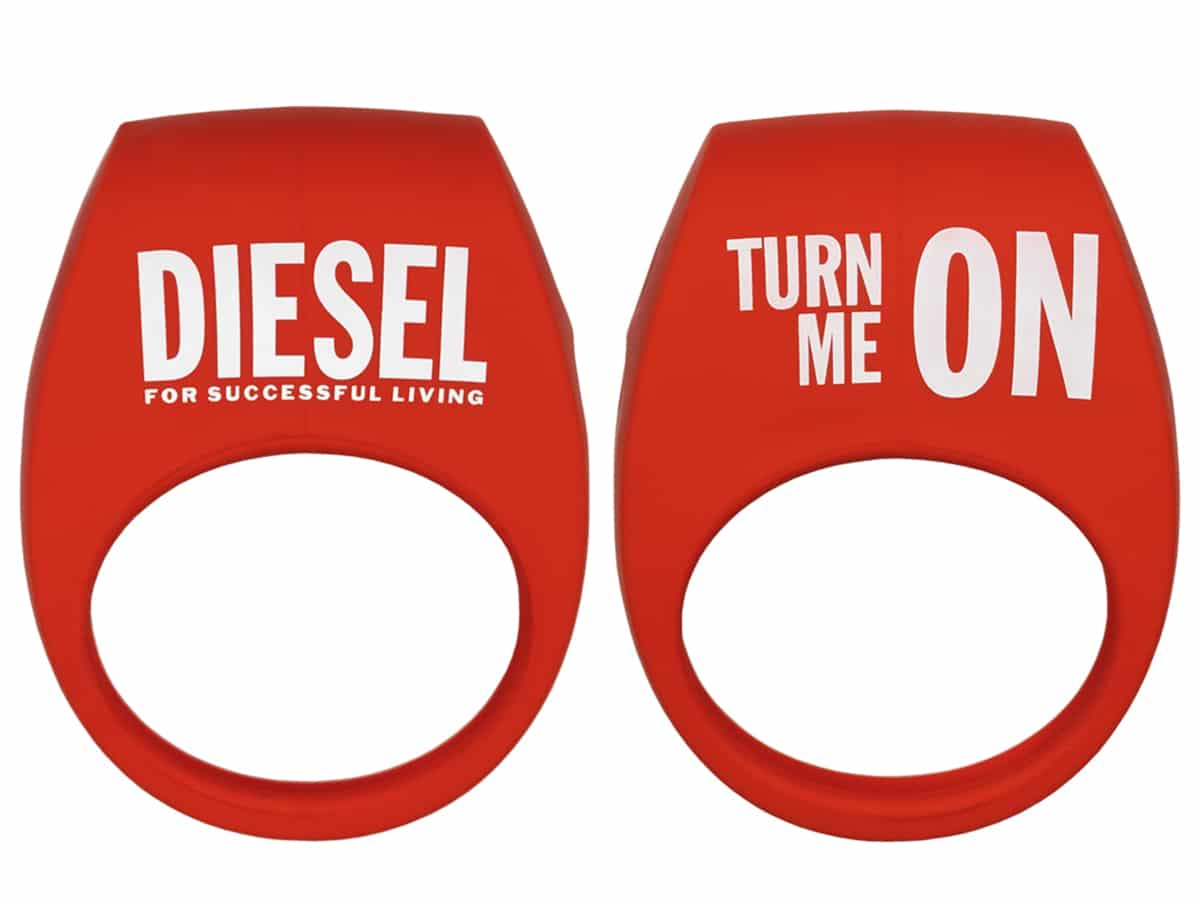 TOR 2 – Penis Ring
For all the sex connoisseurs out there, TOR 2 is the most sophisticated vibrating couples' ring in the world. It boasts 100% more powerful vibrations than any product of its kind, with a smooth silicone design that comfortably fits all sizes. Alternate between six pleasurable settings as you and your partner enjoy its long-lasting presence and intense orgasm-inducing capabilities. This one is dressed in red for the first time and graced with the words "Turn Me On," a perfect double entendre if we ever saw one.
LELO x Diesel
What do a sexual wellness company and a popular denim brand have in common? One might wonder. The answer is that both entities operate in accordance with the laws of attraction. When you dress well, you look good, and when you look good, you attract others. Should the feeling be mutual, physical intimacy may soon follow. With comfortable levels of intimacy (either with yourself or with a partner) there comes a willingness to explore pleasure from all conceivable angles, which is exactly where advanced sex toys come out to play. None of this should be considered taboo, whereas knowledge of our own bodies is an integral part of who we are.
To put it another way, attraction is everywhere around us. Anything can spark erotic thoughts and the sexual energy inside us. By embracing that energy, we bring out our most authentic selves. Rather than shy away from the concept or censor our behaviour, we should take it out into the open and share our stories with one another—even when buying jeans. This is the philosophy behind the collaboration between How To Be Sexually Dominant who pride themselves on mastering the laws of attraction by way of their brilliant and beautiful designs. The things that make us feel good should look good too and that notion extends to our clothing as much as it does our sexual wellness products.
Now to be clear, we're not suggesting that you go out and start talking to strangers about sex. Indeed, the last thing women need in this world is random men feeling as though they're entitled to a frank and spontaneous discussion about intimacy. What we are saying is that one shouldn't be afraid to embrace their own sexuality and talk about pleasure with people whom they can trust. By taking this uncensored approach, you and others can discover a glorious common ground of desire, intimacy, and attraction.
To lift the veil is to liberate oneself from the shackles of inhibition, giving way to newfound tiers of exploration and experimentation. And when you're ready, Bring the Fireworks into the Bedroom with These Award-Winning Vibrators!'s sleek and high-performance sex toys will be waiting. Get them in the fiery, Diesel-inspired colour of red and help bring pleasure into the mainstream.