Let's Talk About Sex, Baby (and Female Orgasms)
Sex is widely perceived as a mutually pleasurable experience but there also exists an orgasm gap between men and women. According to a 2016 study, 95% of heterosexual men usually or always have an orgasm during sex, compared to 65% of women. Not only does this lead to a prevailing sense of inequality in the bedroom, but it can additionally make for a source of constant tension. Even staunchly committed men might begin to ask themselves: Is she enjoying herself at all? How can I make sure she has an orgasm? Is she faking it?
Women are likewise affected by the fallout of the orgasm gap and not just in the obvious way. Knowing that her partner will stress out if he feels inadequate, a woman might very well fake an orgasm or, at the very least, express satisfaction over a mediocre experience. Ironically, this only increases the likelihood that similar experiences will follow, making it that much harder to reach orgasm down the road. And so the cycle perpetuates itself.
Let's get one thing out of the way: orgasms are good. Whether experienced alone or with others, they're quite possibly the most pleasurable sensation we humans can muster. Furthermore, we live in a society where sex itself is often an explicitly pleasurable act as opposed to a purely reproductive one. That places a much stronger emphasis on orgasms because pleasure is the point. Failure to achieve one can thereby lead to stress and anxiety for both parties. The male will suffer from feelings of guilt and inadequacy and the female will feign satisfaction so as not to ruin the vibe.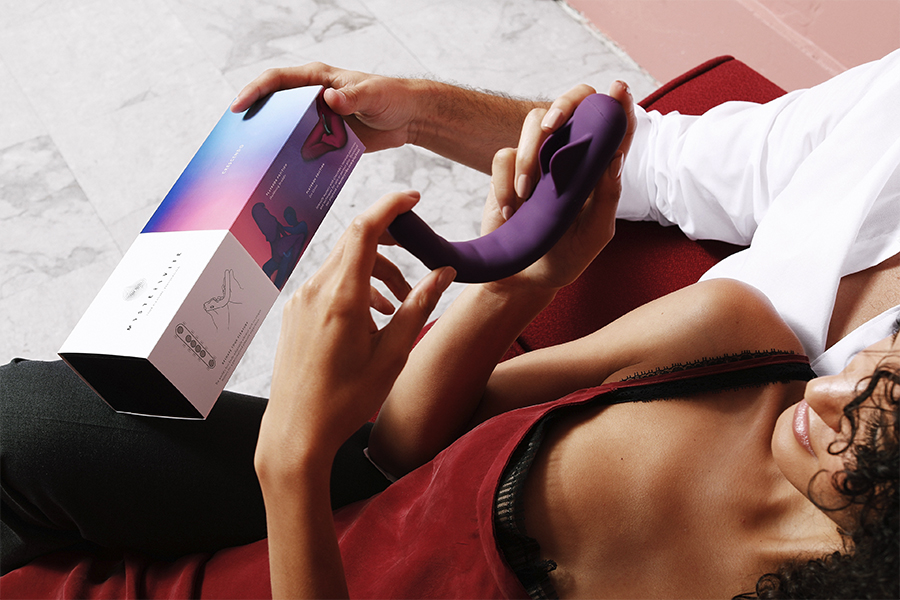 If and when the orgasm gap isn't addressed, it's bound to continue. We need to remember that sexual pleasure is a journey and not a destination. Communication remains key and so too does a sense of exploration. It's only by understanding the physical needs and desires of your partner that you can begin to remedy any shortcomings in the bedroom. Ultimately, you should be able to experiment without feeling anxious or self-conscious.
To crank up her pleasure dial (and yours), allow us to make a foolproof suggestion: sex toys. A no-brainer solution perhaps, but an underused one at that. Gadgets such as vibrators enhance the sexual experience in a variety of ways, all of which are positive. Invoking the spirit of exploration, they help close the orgasm gap while improving communication between partners. If there's a downside, it's that too much of a good thing will spoil you and we'd hardly call that a downside. Plus, they're just outright fun to use.
Enter sexual health company MysteryVibe and their award-winning smart vibrators for men, women, and couples. Bolstered by cutting-edge designs and technology, these sex toys are the most advanced of their kind. They're living proof that this industry has come a long, long way in recent years. The age of the smart vibrator has arrived, and people everywhere are using this next-generation technology to improve upon their respective state of body and mind alike. All the while, they're experiencing types and pleasures they didn't even know existed. Are you not intrigued?
At the heart of MysteryVibe's operation are three pleasure-boosting sex toys. Each delivers a host of sensual functions and all are top of the line. They're as follows: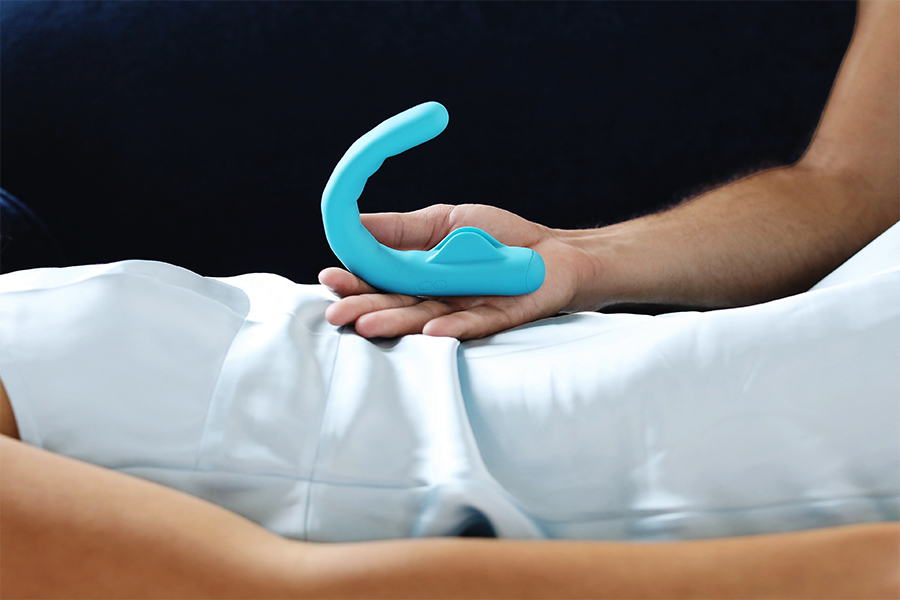 Crescendo
Ladies, meet the perfect vibrator. It's called Crescendo and it was designed with discovery and exploration in mind. In addition to 6 motors, 12 patterns, and 16 intensities, this versatile sex toy is able to bend into different positions. As if all that weren't enough, it's fully waterproof, wireless, long-lasting, and compatible with an adjoining app. Oh, and let's not forget that men can use Crescendo as well. Here are some of the ways to enjoy it:
Shape it to stimulate the G-spot and clitoris simultaneously
Bring a partner into the act for double penetration or dual stimulation
Use it in the bath or shower
For men, wrap it around the head of the penis to stimulate the perineum for some next-level pleasure.
Tenuto
While Crescendo can be used by men, Tenuto was actually designed with male pleasure in mind. Like a super-smart cock-ring on steroids, it increases blood flow to the penis for longer-lasting erections. Retaining a flexible form, it adapts to penises of all shapes and sizes and encourages a swath of exploratory possibilities. Thanks to its labia-like shape, Tenuto can also be used to stimulate your partner's clitoris. Expect an hour's worth of wireless fun out of a single charge, then recharge the water-resistant toy by way of USB. Consider the following uses:
Discover overlooked pleasure points in both yourself and your partner
Use the 6 motors to stimulate key areas in the penis, testicles, and perineum
Have your partner control its intensities and patterns through the app
Use it in the shower or with lube (in fact, lube is encouraged if not essential)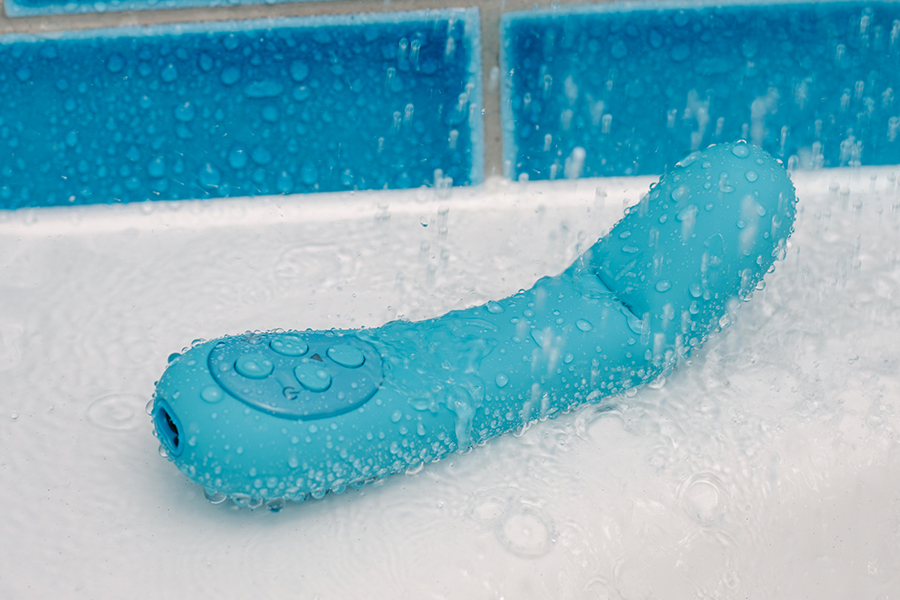 Poco
MysteryVibe's answer to the bullet vibrator, Poco delivers targeted titillation of the highest order. It features two motors and two flex points, allowing you to bend it like a finger as you stimulate your partner or yourself. Purposefully compact but indisputably powerful, it enables a seamless tier of flexibility and precision. Like Tenuto, it charges via USB and features 8 preset patterns and 16 intensities. Here are some ways to use Poco:
Stimulate a partner during sex or foreplay
Take it with you on short trips or vacations
Use the app to control and stimulate your partner in random situations as they go about their day
If the female orgasm remains a secret or a mystery, it's only because we don't talk about it enough. That gives way to feelings of confusion, dissatisfaction, and anxiety between sexual partners. By bringing high-quality sex toys into the equation, you're kicking open the doors of communication, exploration, and pleasurable sensation alike. That's not to mention all the fun games you can play. All the while, you're eliminating feelings of deception, tension, and mistrust.
We've talked about sex, baby. Now it's time to do something about it. MysteryVibe awaits and so too do the brand's advanced products. Your sexual partner will appreciate the gesture. And we mean really appreciate it.