Maximize Your Sex Life This Summer With This Doctor Endorsed Vibrator
In Partnership with MysteryVibe
Summer is upon us and so too is a renewed sense of sexual vigour. Indeed, the world is opening back up and people are urging to reconnect, both in social settings and behind bedroom doors. Whether you're hoping to spice up your sex life or reignite the spark in your relationship, this doctor-endorsed vibrator is the perfect way to do it. Dubbed Crescendo, it comes to us from sexual health company MysteryVibe and adapts to both you and your partner during foreplay and intercourse. Score one today for $70 off and prepare for entirely new levels of summertime pleasure.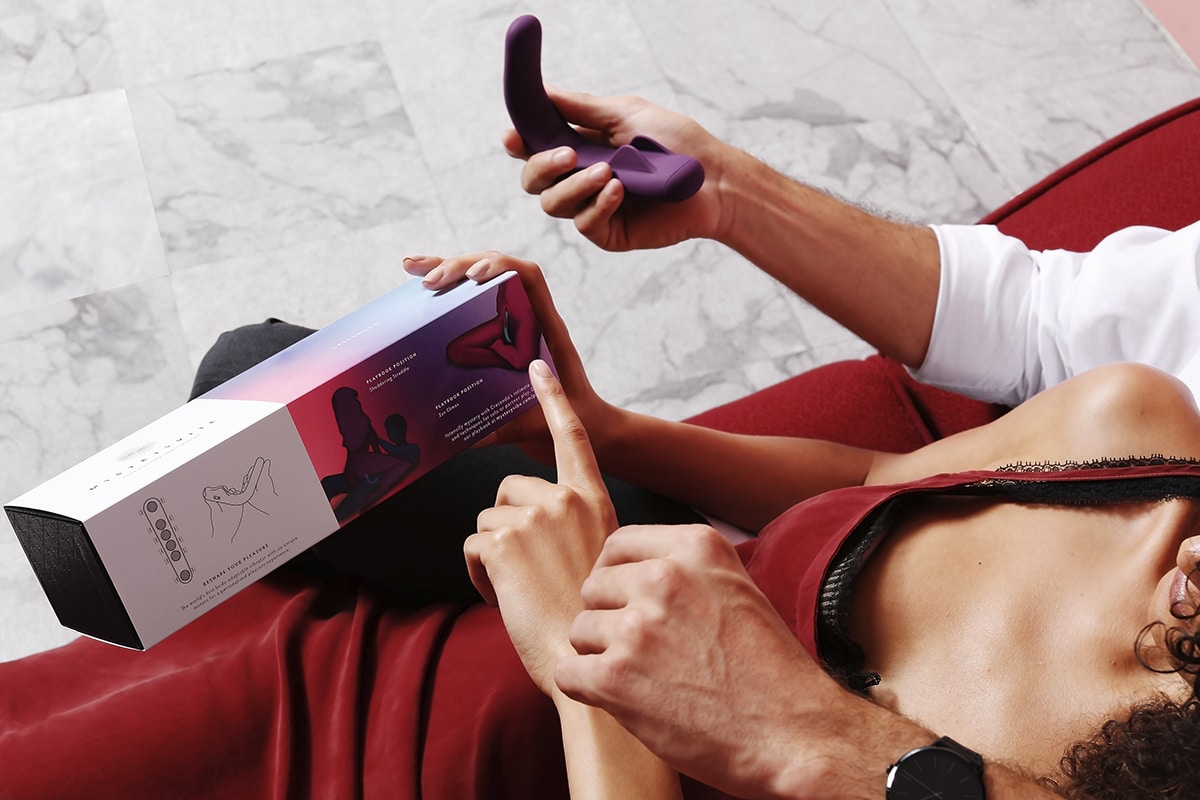 Why Are Vibrators Important for Your Health and Relationship?
Why would doctors endorse a vibrator? You might ask. The reason is quite simple: because vibrators can be quite beneficial for your personal health and sex life alike. For starters, they lead to better orgasms, which release all sorts of feel-good hormones to induce one of the best natural sensations a human can achieve. As a direct result, you may experience lower stress levels, improved libido, better moods, and even healthier sleep. Plus, who the heck doesn't love orgasms?
Meanwhile, mind-blowing orgasms are but one amongst a number of potential perks lying in wait. With Crescendo at your disposal, the journey is just as rewarding as the destination. Not only does the vibrator aid with sexual problems such as lack of libido, post-surgical issues, menopausal symptoms, and vaginal tightness, but it also helps you reconnect with your partner by livening up your sex life. Along with improved communication and intimacy comes palpable amounts of physical and emotional pleasure, as you mutually move away from goal-oriented sex.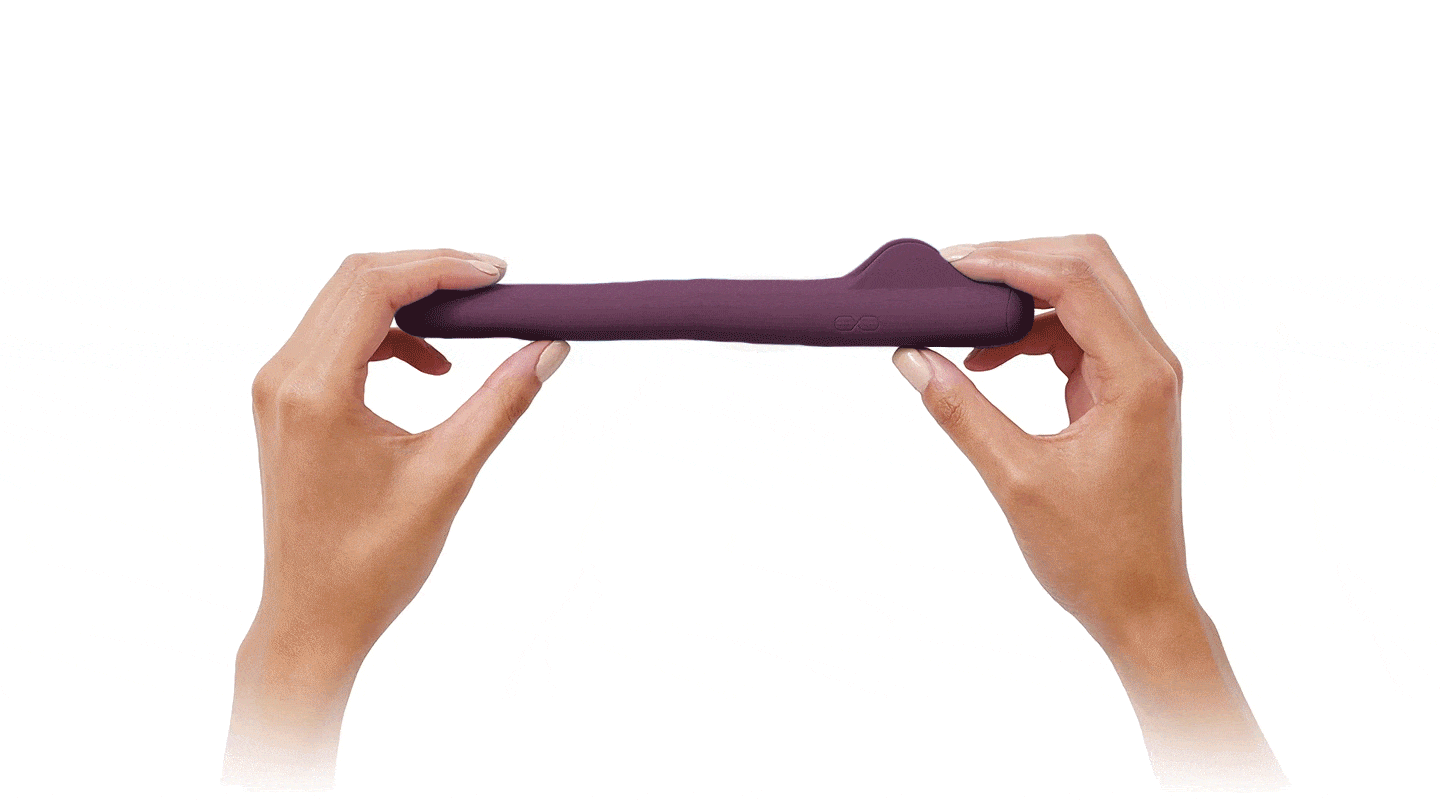 What Makes Crescendo Unique?
Endorsed by both doctors and sexperts, Crescendo is quite unlike any other vibrator you've seen or used. Conspicuously modern, it's also wondrously smart and supremely customisable. Touting body-safe skin and a flexible design, it has the ability to bend into multiple shapes, thereby encouraging exploration. It's actually designed to mimic human fingers so that you and your partner can precisely target erogenous zones while discovering the shape that works best for you both, hitting all the right spots as you build toward climactic orgasms.
"It's been reported that women have orgasms through nipple stimulation, clitoral stimulation, as well as vulva stimulation–and the Crescendo can be used to trigger all of those feel-good areas," says urologist and sexual medicine expert Dr. Rachel Rubin. "This toy can do what a lot of other toys can't…It's firm yet malleable, so users are able to customise it to their individual needs. For the 75% of vagina owners who have reported experiencing discomfort during sex at least once, a vibrator like Crescendo could improve your experience in the bedroom."
In addition to its unique flexibility, Crescendo offers the following features:
Waterproof body – Crescendo is both body-safe and waterproof, meaning you can get busy with the lube or use it in the shower.
Six individually programmable motors – Choose between a number of vibration patterns and intensity levels as you activate your most erogenous areas.
Smartphone compatibility –  Sync Crescendo with an adjoining app to unlock more vibration patterns or live-control all 6 motors individually from up to 30 feet away.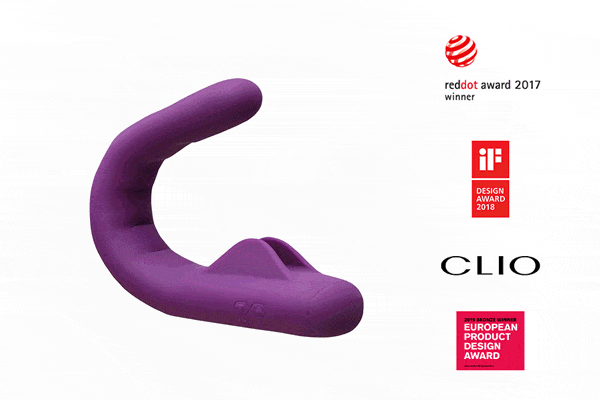 Bolster Your Sex Life this Summer
Using cutting-edge design and advanced technology, MysteryVibe have made it their mission to improve one's sexual experience. The brand's award-winning smart vibrators deliver new tiers of personalised control and mutual pleasure, bringing men, women, and couples in on the action. Crescendo is one of their bestsellers and it's the modern sex toy done right, boosting everything from emotional intimacy to physical satisfaction. It's also quite sleek and modern, to the point that you wouldn't even know it was a vibrator if you saw one lying out. Score one right now for $70 off the retail price and use it to spice up your sex life this summer. You'll be glad you did.