Is it just us or do lots of cis-males only talk about sex when they're bragging? Did they not get the memo? Unsolicited arrogance is so last century. Meanwhile, the times have changed in more ways than one. For starters, more and more people are waking up to the fact that sex talk is never just about sex—it's actually a conversation about health, trust, and confidence. And pleasure, naturally…lots and lots of pleasure. That brings us to our second point: have you seen what they've been doing with sex toys these days?
For proof of just how far the sex toy industry has come in recent years, look no further than Swedish lifestyle brand LELO. Amongst all the companies advancing the art of pleasure, this one is a personal favourite. Their products combine streamlined designs with premium materials and intuitive controls to deliver the absolute best in modern performance. To pick up what this brand is throwing down is to experience some of the most unforgettable orgasms of your life and that goes for males, females, non-binaries, and couples alike.
Of course, one must break the stigmas and embrace the full potential of pleasure if they're going to explore the wonderful world of modern sex toys. You don't just pick up a prostate massager overnight and get to work the next day, for example (or do you?). Hence, before we dive into some of LELO's latest and greatest output, let's talk about men's sexual health and all that entails.
Embrace the True Meaning of Sexual Health
We get it, fella: you've had lots of sex. But guess what? No one really cares. The truth is that bragging about your sex life is quite basic to a nearly primitive degree and also pretty obnoxious. It almost seems like you're afraid to embrace sexual intercourse as an act of extreme intimacy, which connects you and a partner on both physical and emotional levels. Without this connection, meanwhile, one will never fully experience the mental benefits of a healthy sex life.
Have Real Discussions About Sex
Sex and self-pleasure should be more than a brag (here's looking at you, straight cis-males), as they're a vital part of our overall human well-being. When you sit down with others and have a real talk about these topics, the experience can be quite liberating. As you may soon discover, men become far more attractive and appealing when they put bragging aside to focus on actual feelings and preferences. It can open you up to an entirely new world of communication, where other humans are free to likewise discuss their personal experiences and desires. Already, the social stigmas are weakening.
Break the Taboo
Things like male masturbation and male-driven sexual humour receive almost no judgment in modern culture, yet most men feel somewhat squeamish when it comes to using sex toys or even talking about them. How's that for irony? Well, now is the time to break the taboo. You can start by picking up on something that women have known for decades: that sex toys are fun. Using one for self-pleasure cultivates a mind-blowing climax whilst sharing the experience with a partner can bring forth all kinds of benefits, including harmonious orgasms, deeper connections, mutual fantasies, joint mindfulness, meaningful quality time, an understanding of patience, an expansion of boundaries, and more.
Change the Game
Please tell us you're not still one of those dudes who'd rather brag about his exploits than enhance his pleasure and connectivity. Presuming you've evolved past that primitive state, we have just the brand for you. Hailing from Sweden, LELO has been shifting universal attitudes toward personal and mutual pleasure to deliver genuine sexual wellness, one sleek sex toy at a time. Their acclaimed and top-selling arsenal will change your game for the better and open you up to all kinds of sensual possibilities. Here are two products to help start your journey: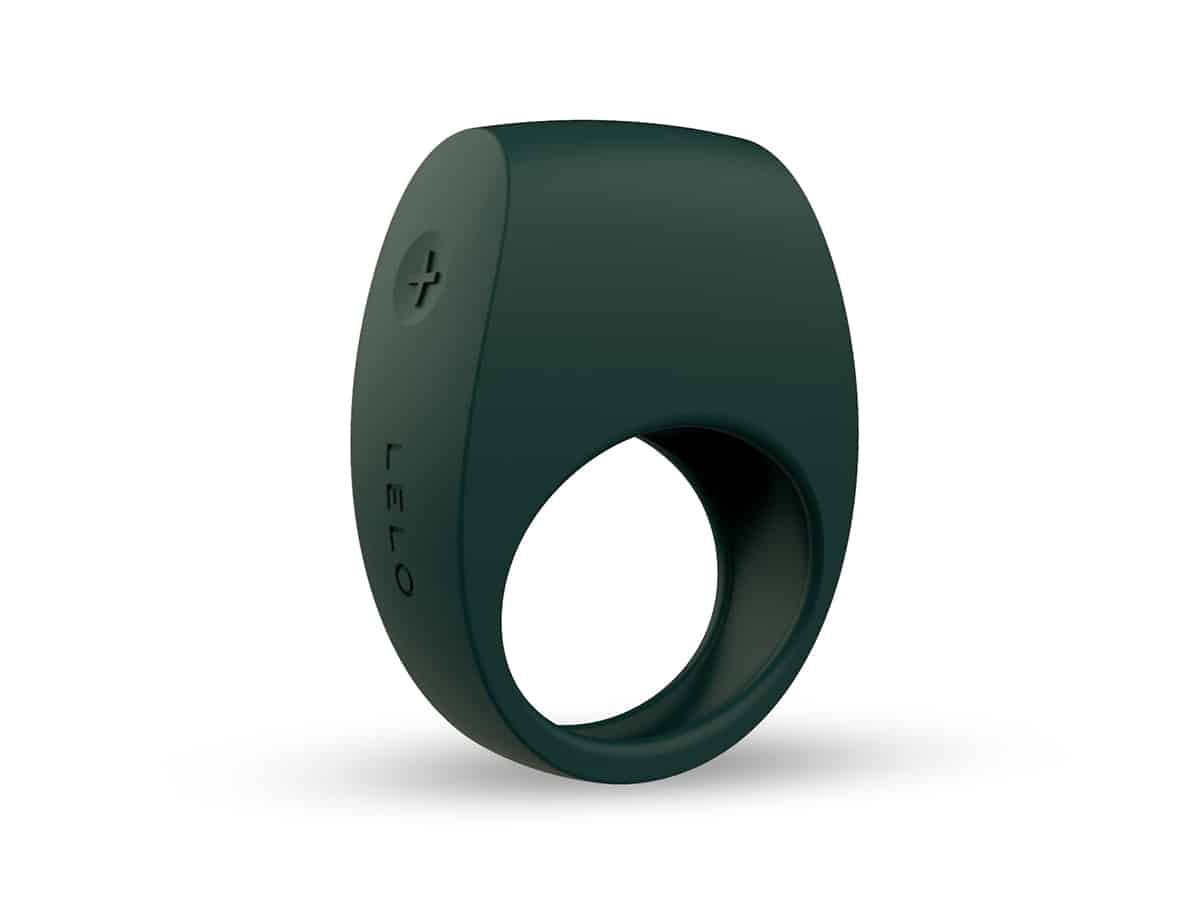 TOR 2
If you think you know cock rings, think again. More powerful than any counterpart, TOR 2 delivers intense pleasure to both partners at the same time. Behold its flexible design (which fits men of all sizes), waterproof silicone skin, convenient two-button interface, and six vibration settings. Wear it across a host of positions as you build toward an epic couple's orgasm. She's definitely not faking it!
LOKI Wave
Remember how we said you need to break with taboos and embrace new modes of personal pleasure? Well, think of the LOKI Wave as your crash course. Certified body-safe, this two-pronged sex toy simultaneously massages your prostate and perineum to climax. It's ergonomic, body-proof, soft, powerful, and life-changing. Choose between 10 vibration settings and prepare for orgasms that you didn't previously think possible. Yes, it's that good.
Your mind should be very open by now and hopefully, your body will follow. Check out LELO's top-selling supply of massagers, rings, vibrators, and consoles for men, women, non-binaries, and couples alike. Whether flying solo or sharing the experience with a partner, you'll be uncovering spectacular modes of sexual health and personal pleasure. Welcome to the modern era. Please leave the bragging at home.