Crescendo Review: The Perfect Couples' Vibrator
Innovation comes in many forms. From the invention of the combustion engine to our fateful first trip to the moon, mankind has always strived to push further and do better than we ever thought possible. Now, years after those all-inspiring first lunar steps, mankind is in for another giant leap. That's right, a bendable vibrator.
But not just any bendable vibrator; the world's first app-controlled bendable vibrator, MysteryVibe's Crescendo.
Look, we're certainly not experts on the world of swivelling sex toys, but one person who does know their stuff is resident Man of Many sex and relationship specialist Laura Miano. She got a hands-on look at the latest release from MysteryVibe, revealing that the Crescendo isn't just a female-friendly bedroom buddy, but the perfect addition to any couple's little black box.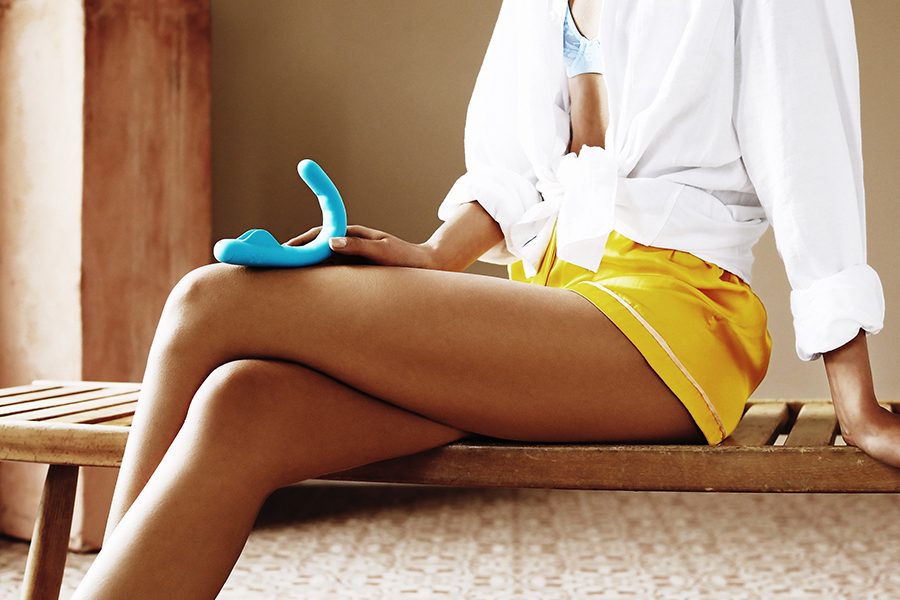 Curves and Edges
"This clever toy has been intelligently designed with six individually programmed motors to provide pleasure in a myriad of ways… and that's not the best part," she says. "Crescendo is an app-controlled bendable vibrator – the only one of its kind currently on the market! That means you can mould this vibrator to both yours and partner's body all with a few simple manoeuvres." What that means for couples is a multitude of new options in the bedroom, regardless of gender. The Crescendo can be shaped to stimulate a g-spot, penis, clitoris, perineum, vulva, scrotum and anus. This toy does not discriminate!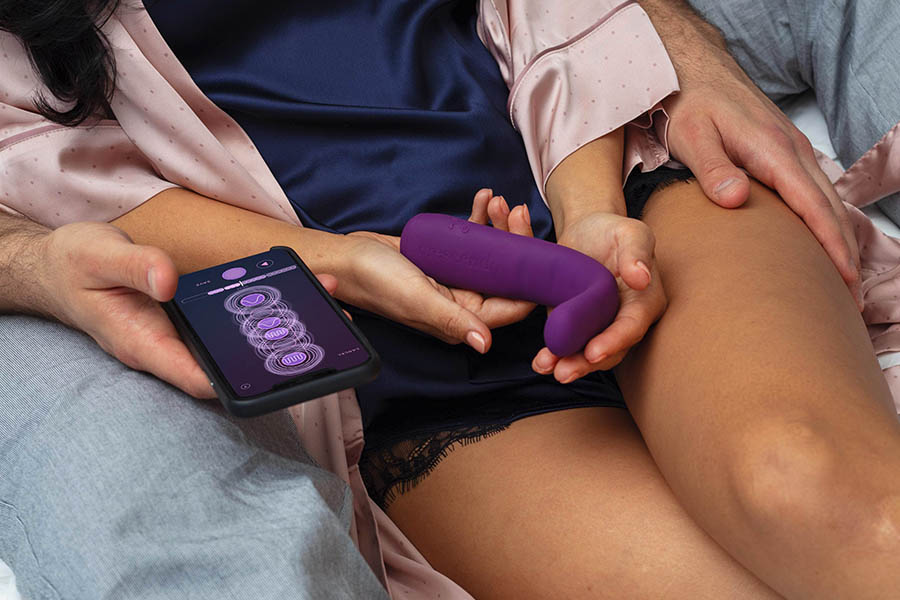 App
Unless, of course, you are technologically challenged, because this app-controlled bendable vibrator is chock-full of high-tech features. "After you've unpacked it, the next thing to do is set up the app. And yes, this toy is app-controlled – which we love!" Miano says. "When you get connected, you can personalise your vibration settings, rearrange the sequences and remove the pre-set ones which don't work for you. The app also allows you to play in real-time, so you can isolate each motor and adapt its intensity to your liking."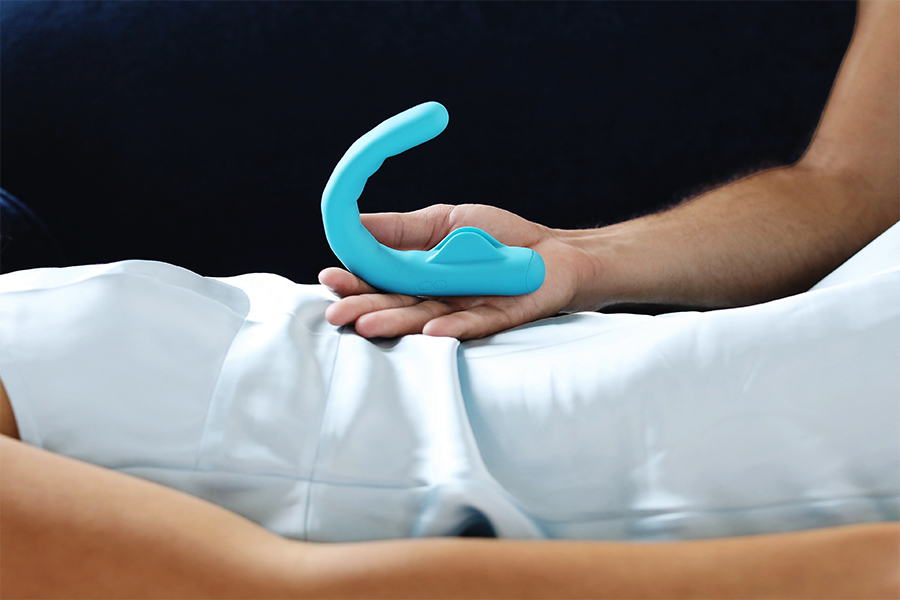 Performance
In terms of performance, the Crescendo will work best for people who prefer a light vibration. "If hard, intense vibrations are yours or your partner's thing you might consider using it in other places that require less power, such as your anus, perineum, or any other erogenous zone on your body," Miano says. "Made with silky body-safe silicone, 2-hour run time and 100% waterproof materials, Crescendo provides stress-free pleasure for all parties involved."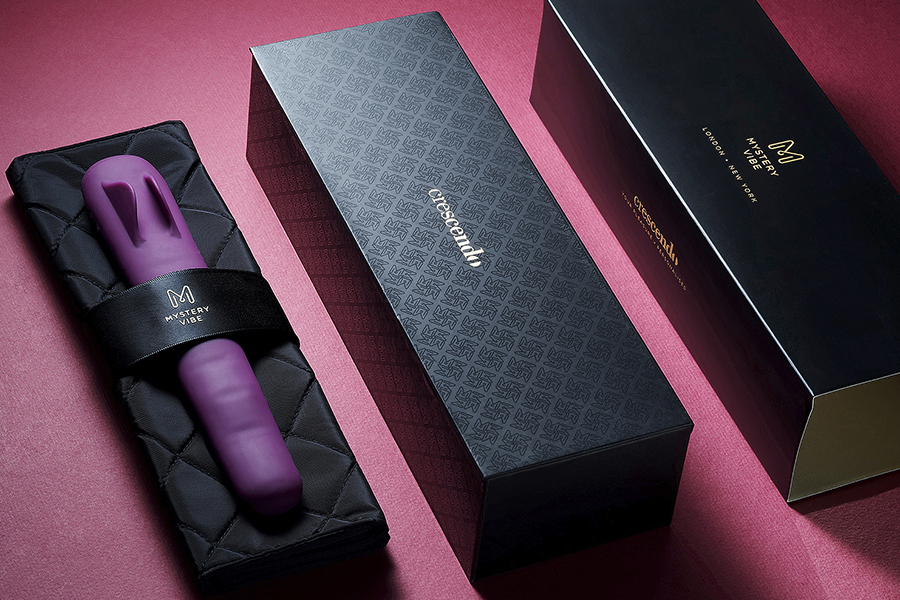 Packaging
But a good sex toy isn't just about power and design; it's a full sensory experience; one that starts well before the clothes come off. According to Miano, the Crescendo's sleek and sophisticated packaging more than sets the tone. "If you need a toy that will impress from the moment you gift it, this is your one," she says. "Crescendo is packed in a sleek black box which you open to find tied up in satin ribbon and sitting on a quilted cushion which doubles as a storage bag. I was very impressed, to say the least."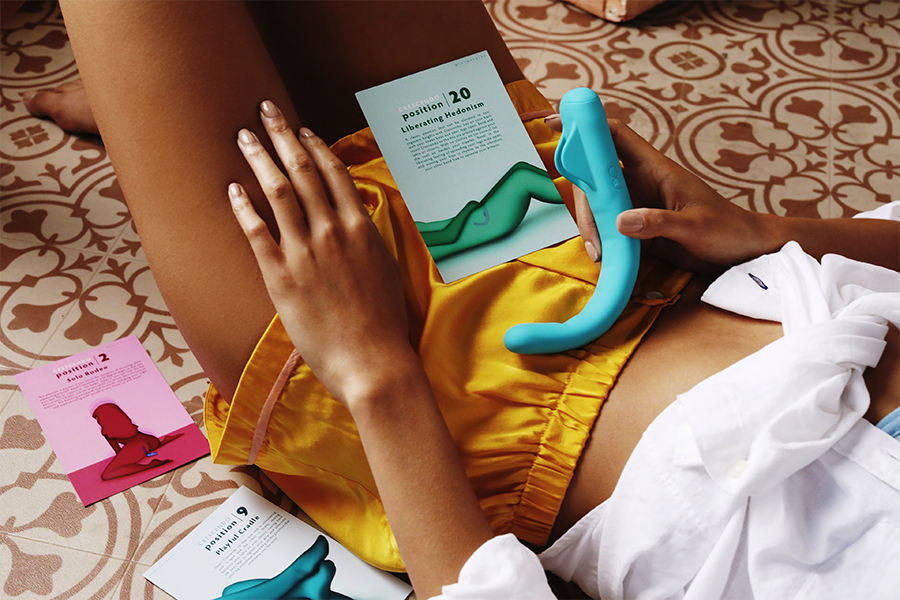 Final Thoughts
When it comes to a great sex toy, it really boils doing to three things; passion, performance and pleasure. The MysteryVibe Crescendo has all of them in spades. "The great thing about this product is just how many different ways it can be used. From a g-spot stimulator that leaves the clitoris available for licking to a cock ring that sits wider at the base of the penis, and everything else in between. This toy is undoubtedly the most versatile product I've ever seen," Miano says.
Even better, to help guide you through the different ways to bend and use the Crescendo (and their other toys), MysteryVibe's playcards feature a number of saucy positions and activity ideas to ensure you're using it to its full potential. To give you an idea, card number 3 is titled 'pulsating spank', which just sounds like a party in itself.
So, what is Maino's final verdict on the Crescendo, the world's first app-controlled bendable vibrator? "If you're bored of the sex toys currently on the market and in need of a sexy innovation to spice up your solo, couple or group play then you might find MysteryVibe's Crescendo the answer to your wishes."
If you'd like to read more about Crescendo or any of MysteryVibe's other toys, you can find their Instagram, Twitter and Facebook at the hyperlinks attached. Happy vibing!