Pornhub's 2019 Year in Review
If there's anything we know for certain, it's that porn is a growth industry (sorry, I had to). In all seriousness though, there are a silly amount of you horny buggers watching the good stuff every day. In numbers, there was an average of 115 million visits per day. One-Hundred-Fifteen Million – that's the equivalent of the populations of Canada, Australia, Poland and the Netherlands all visiting in one day!
But, that's far from the most astonishing stat to come out of Pornhub's 2019 Year in Review. It may come as a surprise, or not, 'Japanese' was the most searched for term on Pornhub for 2019, beating out Hentai for the top spot. We're not ones to judge but it does seem 2019 was the year of the octopus.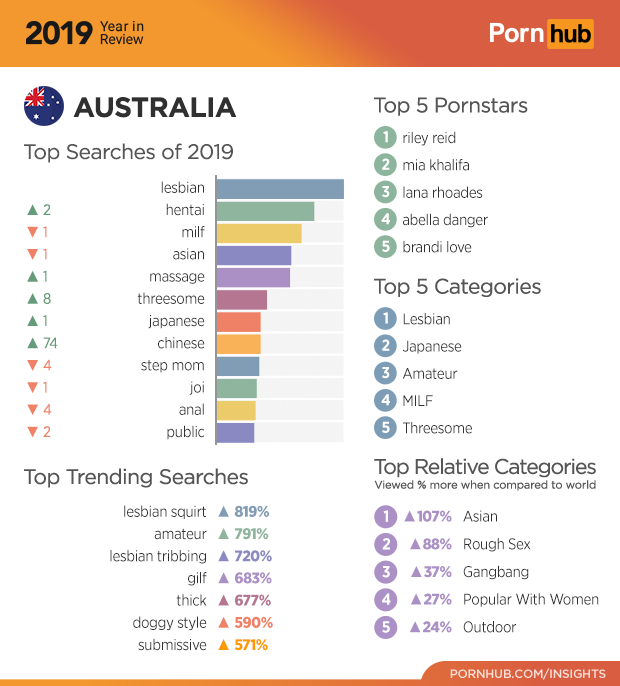 If you were wondering, the Aussies are definitely holding their own in the fap department with Sydney (7), Melbourne (8) and Brisbane (19) finding their way into the worldwide Top 20 of Pornhub's daily traffic. Funnily enough, these three cities really love their lesbians and theif MILF's. As they say, age over beauty. Oh, and did I mention that Aussies like it rough?
Check out all the data from Pornhub's 2019 Year in Review below.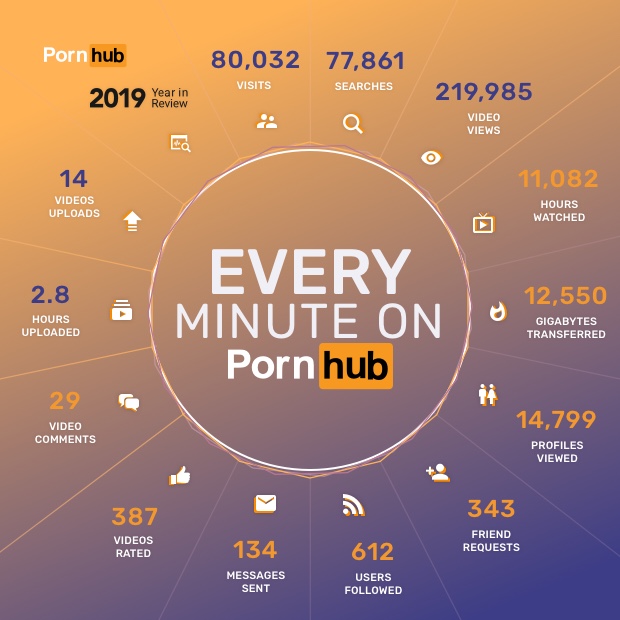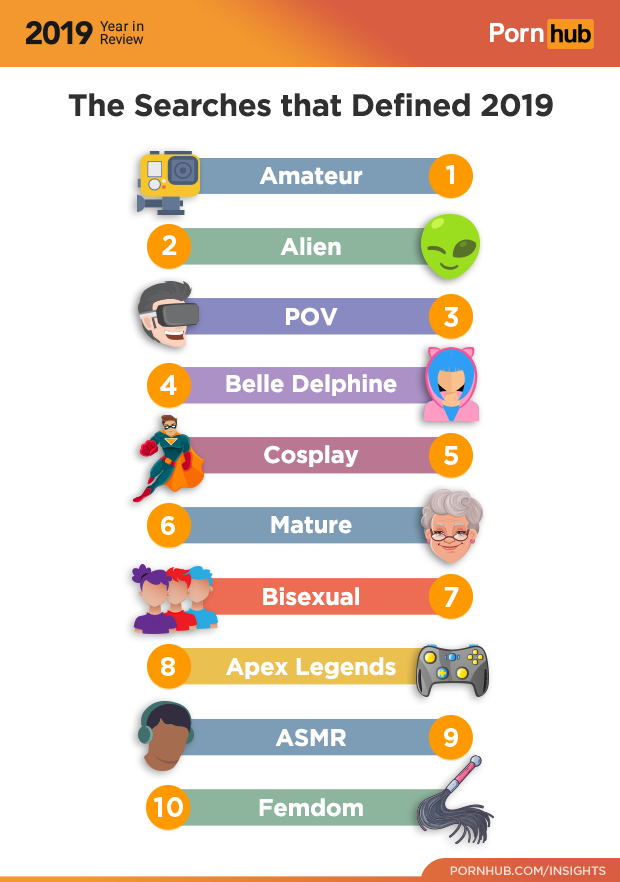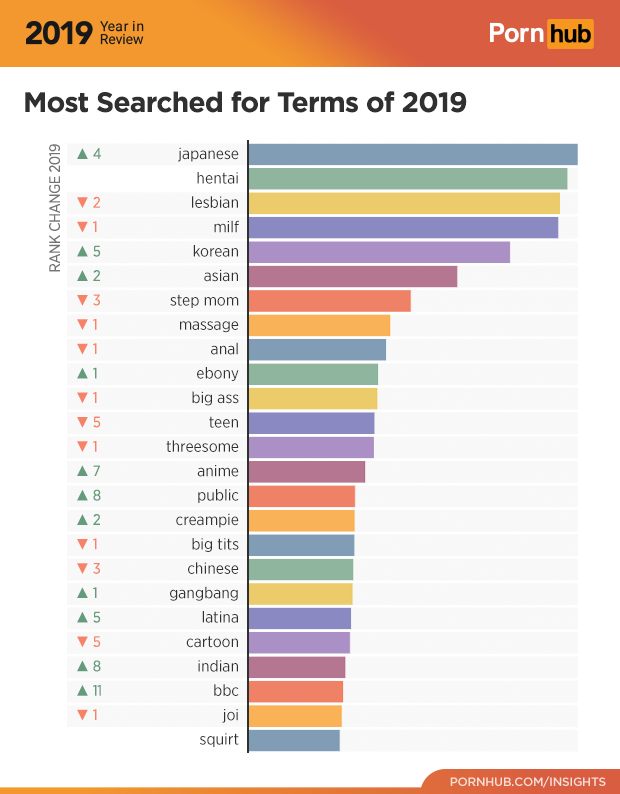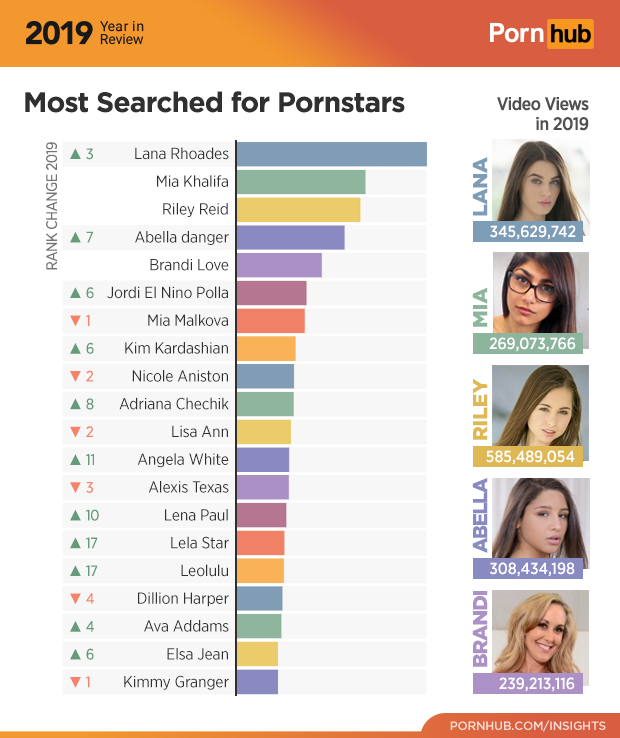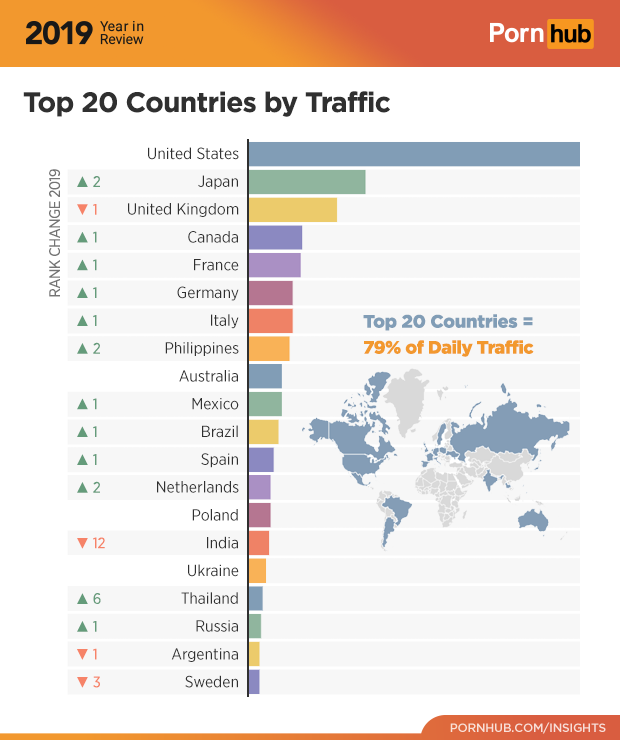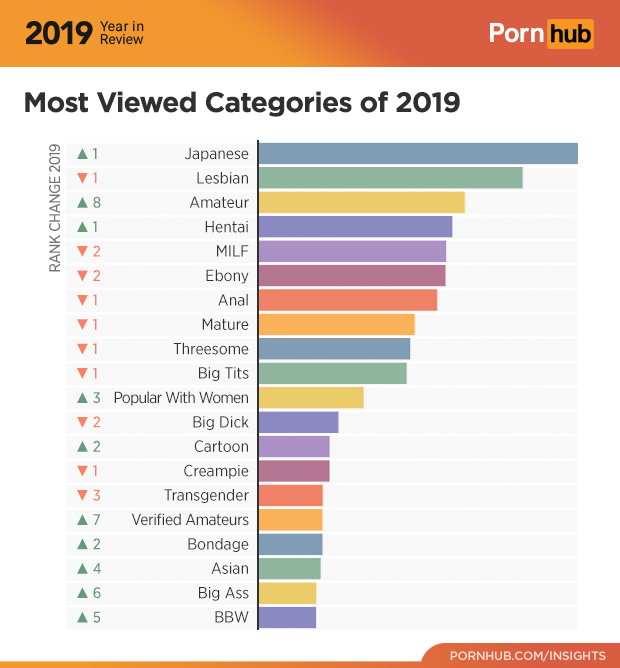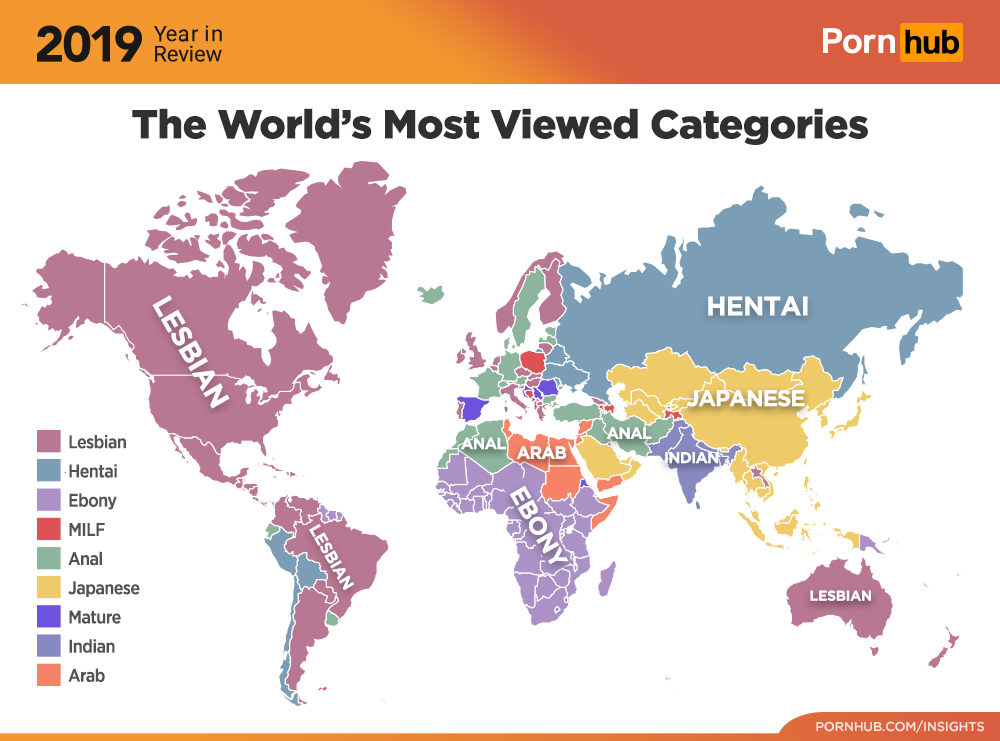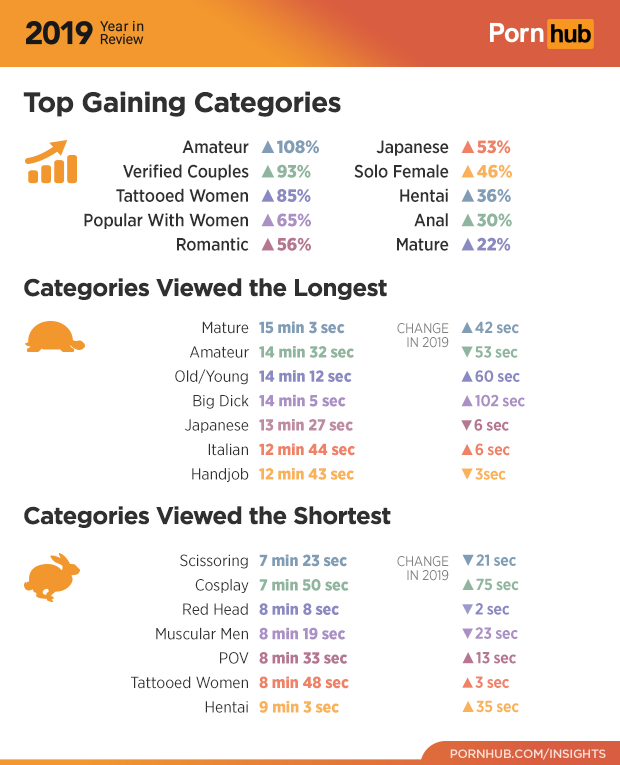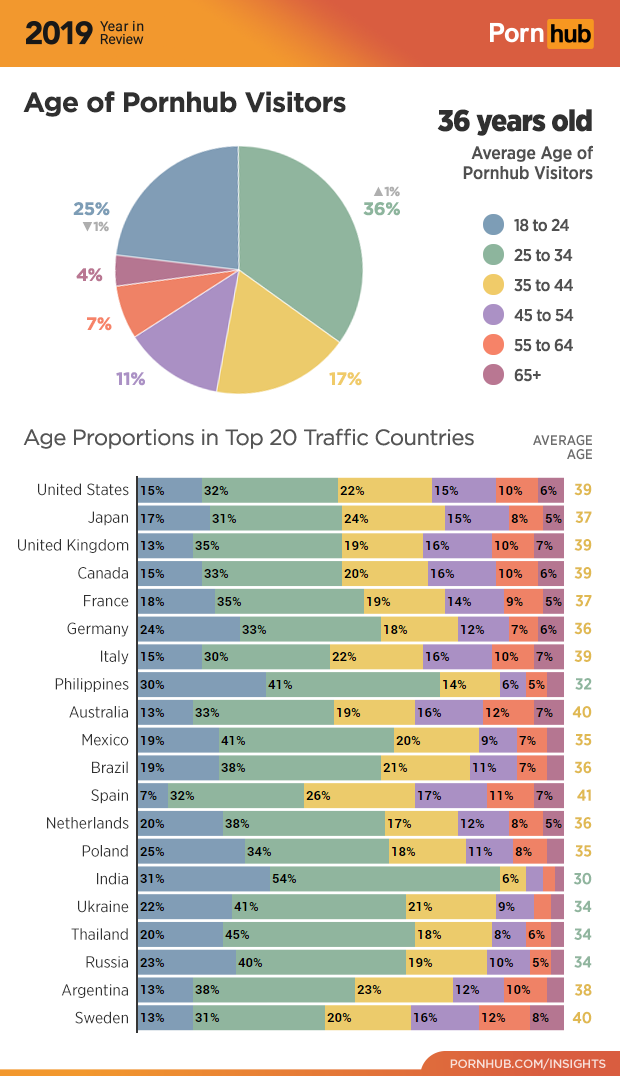 If you've made it this far you must be pretty damn keen on stats or Pornhub… For the full list. Head on over to the Pornhub Insights site for more stats than you could poke a dildo at.