Couple's Post-Pandemic Avengers-Themed Orgy Flyer Goes Viral
For a lot of us, COVID has hit the old bedroom pretty hard. With little to no touching allowed, it has been pretty hard to get the ball rolling with a romantic acquaintance, however, as restrictions slowly lift, that might be coming to end. At least, that's what one couple in Philadelphia is hoping for.
You'll also like:
How to Take a Dick Pic that Women Actually Like
The True Story Behind the 'Wood Sitting On a Bed' Meme
Inside the Drive-Thru Strip Club that Offers Burgers and Burlesque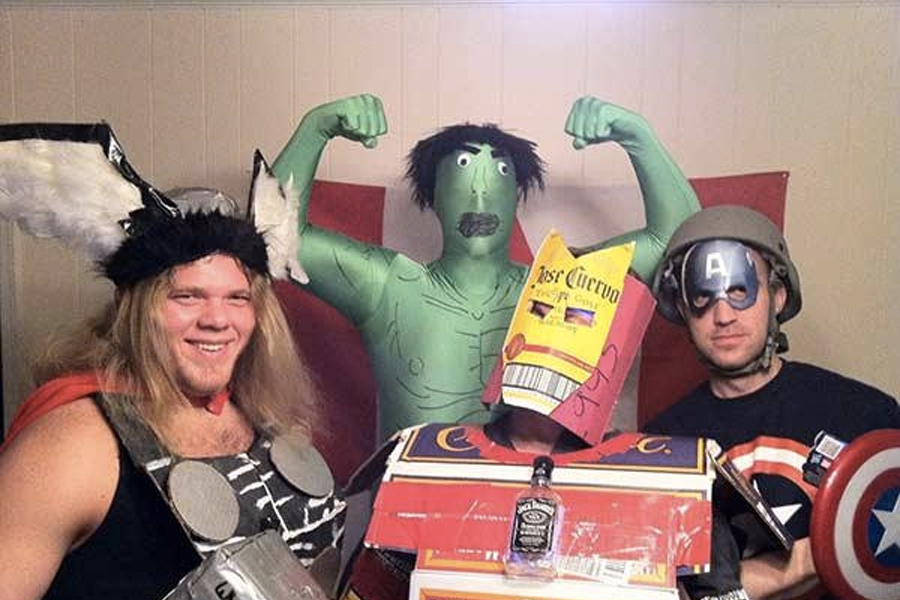 Lighting engineer Bob and sex therapist Alyssa have taken to the streets to spread the good word. The couple recently posted 30 flyers around their local neighbourhood, advertising an Avengers-themed "Post-Pandemic Pan-Philadelphia Orgy". The pair apparently only meant the flyer to be a bit of light-hearted humour, but South-Philly residents have thrust their support behind the idea. Bob and Alyssa have reportedly been inundated with inquiries about their superhero, supersized sexual adventure. So much so, that they actually plan on holding the event for real.
"The orgy is on," the couple told The Post. Neither have ever attended an orgy, but both now feel they're obligated to hold one as soon as it's safe to do so. "This would be new territory for us, but it's something that we've been open to," Alyssa said. So, why are so many people getting behind the idea? According to Bob, the Post-Pandemic Orgy is exactly the kind of human touch we've been craving.
"Humanity is currently in the middle of the largest dry spell in all of history, that's what inspired the flyers," Bob says. "It may seem strange to advertise an orgy in such a public way, but yes, we wanted to bring a smile to our neighbours' faces. A lot of messages are just, 'Is this real?'. I think we turned down some people at the beginning because we didn't realise we were for real."
The orgy date has yet to be officially set, but judging by the number of reblogs and shares across Twitter, Reddit and Instagram, Bob and Alyssa may need to find a new venue. Either way, the pair is thrilled that a small act of human affection has captured the attention of the local community, putting a smile on the faces of those in need of getting their rocks off. "We don't know what the future holds for us," Bob told The Post. "We just want something to look forward to."
You'll also like:
How to Take a Dick Pic that Women Actually Like
The True Story Behind the 'Wood Sitting On a Bed' Meme
Inside the Drive-Thru Strip Club that Offers Burgers and Burlesque