Raya – The Exclusive Dating App for the Elite, Creative and Influential
Some call it an exclusive secret society while others call it pointless and pretentious, online dating app Raya seems to be as polarising as it is sought after. Tailored for the elite, famous, rich, 'interesting' and powerful, Raya is a members-only app used for dating, networking and making new friends.
Available in Australia but predominately used by those living in the US, the likes of Channing Tatum, Cara Delevigne and Drew Barrymore are amongst some of the celebrities that have been spotted on the app. Is it just me or is the thought of A list celebrities uploading their pics, writing their bio and swiping left somewhat comical? But it's not only for A-listers, you'll find plenty of everyday people on there as long as they have that 'something interesting'. On their website, they state, "Committee members look for that hard to describe 'something extra'. NASA scientists, cancer researchers, poets, painters – interesting people".
You'll also like:
Why Does this Dating App Have a Waiting List?
Five Simple Tips To Improve Your Dating App Success
We Found a Dating App that Might Actually Speed up Your Love Life
Want to give it a shot? You have to be invited first! To get on the app, you have to be recommended by someone already within the Raya community. They state that they value "close relationships with other members, similar work, shared interests and so on. It's why applications require referrals. A trusted source can vouch for an applicant as someone who would add to the collective community conversation".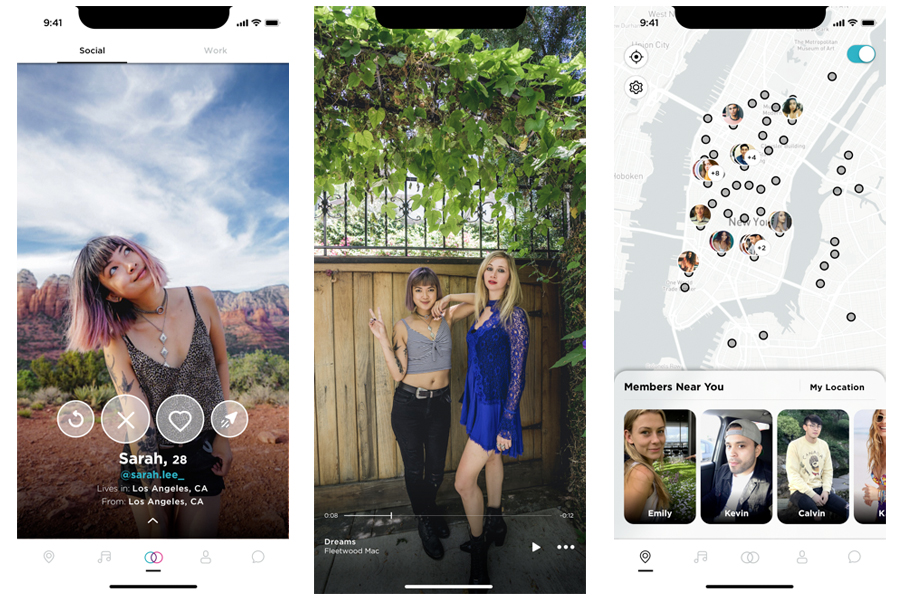 Once recommended, you can fill out an application, go on the waitlist and based on algorithmic values and input from the anonymous international committee members, you'll receive an outcome.
I spoke to a few users to get an idea of how the application process worked for them. It seems the waitlist also biases the rich, famous, influential, etc. as some applicants have been waiting years for membership while others were accepted within a day (because they had a friend who knew the owner).
At this point, you might be thinking surely the community is only filled with the flashy or pompous types, but Raya also has a humble side. They state that they don't value "consistent displays of excessive shows of wealth" and "how much or little money someone has isn't the currency in Raya. Rather how someone spends their time, who they surround themselves with, and their intentions for how to engage and strengthen the community".
I asked users what kind of people are on the app. One mentioned "there are a lot of professionals, athletes, musicians, models, and photographers. A fair amount of middle-aged men that say they're CEO's of some sort but also look like sugar daddy material lol". Another said "There's a lot of people from creative industries. Photographers, art directors, designers, and models". While none of the users I spoke to had come across any well-known A-listers, one did mention "I matched with a Korean pop star with 7 million followers haha".
Finally, before I leave you to go scoping out which one of your friends are members and can invite you to the app, you should also know that membership isn't free – it will set you back $7.99US per month.
Happy swiping lovers!
Laura Miano is a Sex Therapist in training whose passion is centred on breaking down barriers surrounding sexuality and encouraging people to explore their sexuality in new ways. She celebrates diversity and believes that each individual is entitled to their own sexual identity. To contact her or see more of her content, email [email protected] or follow her at @lauramianosexology.

You'll also like:
Why Does this Dating App Have a Waiting List?
Five Simple Tips To Improve Your Dating App Success
We Found a Dating App that Might Actually Speed up Your Love Life