Sex in These Weird Coronavirus Times; What You Should be Doing
As the coronavirus quickly spreads around the globe, daily life as we know it is starting to change. Your daily commute to work, 6pm gym session and Thursday night drinks at the local are now a thing of the past. As you start to adjust to life's imminent changes, you might have wondered how COVID-19 will affect your love and sex life. Whether you're single, in a relationship and live with your partner or live separately, there a few ways you can prepare to give your sexual self a little TLC through these stressful times.
Here's a list of four ways to feed to the sexual appetite in these uncertain times.
You'll also like:
Pornhub Reports Massive Traffic Spike During Self-Isolation Period
Study Suggests Orgasms May Be Just Effective as Drugs for Treating Migraines
10 Top Sex Trends for 2022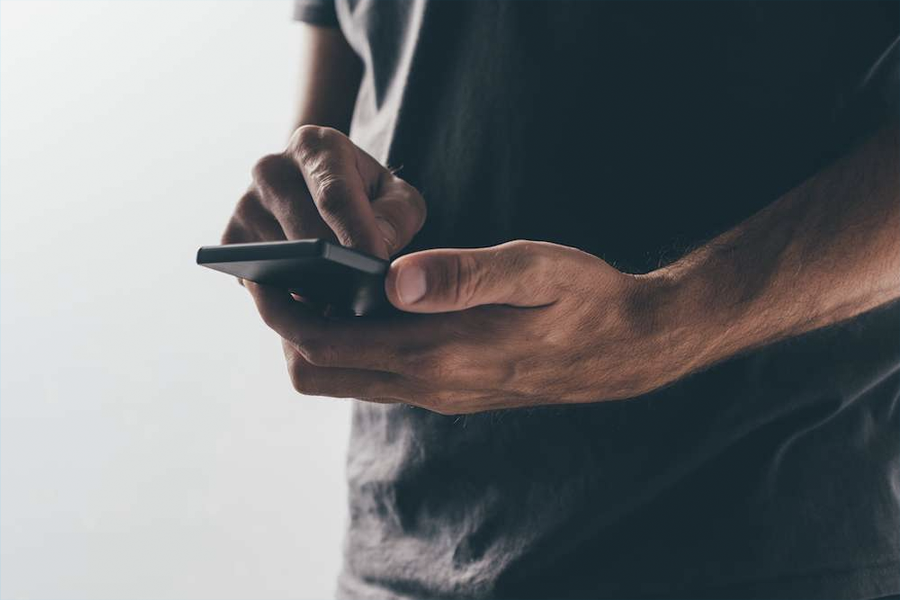 1. Learn Your Facts
In these uncertain times, sex isn't as carefree as it used to be. What happens if your partner (who you share a bed with) tests positive? Whether you want to make love with them or make a sneaky visit to your next-door neighbour, it's good to know all the facts first. The good news is, it's been reported that COVID-19 isn't sexually transmissible (woohoo!). The bad news- COVID-19 is transmissible through kissing (or just being within 1.5 metres of another person's mouth) and health professionals have advised that you take casual sex off the table for now. If you live with your partner, both of you have been practising social distancing and you are both symptom-free, then sex should be okay. If one of you are symptomatic, it's best to avoid each other and get creative. Phone sex from the other room, sending dirty photos to each other or writing erotic poems are just some of the ways you can still maintain a sex life.
2. Get Yourself a Fleshlight
If you're heading into this weird time without anyone to get weird and freaky with, fear not! You can pimp up your self-love routine with a swanky masturbation sleeve. They come with a range of different functions, depending on the product. Some boast the ability to vibrate, pulse and warm, and many have clever designs that use beads or grooves for the ultimate pleasure. Masturbation sleeves also help men with erectile dysfunction to retrain their penis to the sensation of a vagina (rather than a hand) so you could resurface after COVID-19 season stronger and longer than ever!
… or even consider this Fleshlight Launch that automatically strokes your Fleshlight for you, up to 180 strokes per minute! – Buy it here.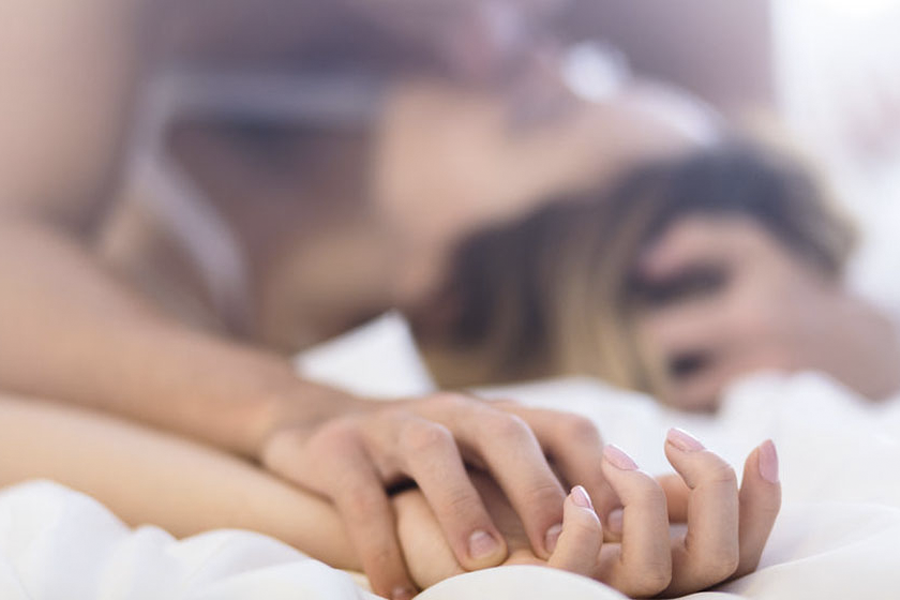 3. Work on Your Sex Life With Your Partner
With the busy lifestyles that people lead nowadays, many couples have struggled to find the time for each other. If you live with your partner, one opportunity that corona presents is to make up on some much-needed quality time with your loved one. So, if finding the time has been the issue behind your dissatisfying sex life, now you can work on improving it. Start by discussing this with your partner, let them know you want to use this opportunity to improve your sexual relationship. Next, make a realistic plan. If you haven't slept together for months, don't plan to have sex 3-4 times a week. Instead, perhaps try to get intimate once every two weeks and build it from there. You also don't have to strictly plan for intercourse. You can improve your intimacy by engaging in a sensate focus task, an eye gazing exercise or 20 minutes of pillow talk.
4. Work on Your Edging Skills
Now that you will have plenty of time indoors, why not work on improving your orgasms? Edging is the practice of hovering around the point just before you climax – when you feel intense amounts of pleasure. It takes skill to stop yourself from spilling over into an orgasm, so you need to practise. You can practise by doing your kegel exercises and oscillating your arousal levels – as you get better, you'll find that you can get closer and closer while still remaining in control. Then once you get a hold on edging, you can even go on to have multiple orgasms! Imagine going into self-isolation as the ol' single orgasm guy and coming out the multi-orgasmic male weapon? You truly would be master of your own domain.
Stay safe everyone. Through this challenging time, it helps to be innovative. If slowing down your lifestyle means you can work on other areas of your life, I encourage you to use this time to do that.
Laura Miano is a sex therapist in training whose passion is centred on breaking down barriers surrounding sexuality and encouraging people to explore their sexuality in new ways. She celebrates diversity and believes that each individual is entitled to their own sexual identity. To contact her or see more of her content, email [email protected] or follow her on instagram @lauramianosexology.
Still have questions? We've got you covered.
General FAQ
Can Covid-19 be sexually transmitted?
There is no evidence that the COVID-19 is transmitted via either vaginal or anal intercourse. However, the virus can be transmitted via saliva so kissing can spread the illness.
How do you keep sex toys clean?
A basic level of hygiene is enough to keep your sex toys clean. Be sure to wash them with soap and water immediately after every use.
Can I still kiss my partner?
Provided that neither of you have shown any symptoms or come into contact with a known COVID-19 case, you should be free to kiss.
You'll also like:
Pornhub Reports Massive Traffic Spike During Self-Isolation Period
The We-Vibe Bond is a Wearable Sex Toy For Men That Acts Like a Smartwatch for Your Penis
5 Sexual Wellness Products From Promescent