Come Together With Tenuto, The Vibrator Designed For Him With Her in Mind
In Partnership with MysteryVibe
Finally, a couple's sex toy that actually works! It goes by the name of Tenuto and employs an adaptable and flexible design for effortless plug and play. When sitting comfortably at the base of the penis, it turns into a vibrator that your partner can simultaneously ride. Power it on, turn it up, and break the bed together in the best way possible. In addition to mind-blowing mutual orgasms, you'll experience stronger erections and increased levels of intimacy. Take 15% off for a limited time.
Tenuto is one amongst a number of advanced sex toys brought to us by sexual wellness company MysteryVibe. Each of their award-winning vibrators combines cutting-edge design with modern technology, taking sexual satisfaction to unprecedented levels. A prominent world leader in their respective industry, the brand operates in accordance with the following core beliefs: that pleasure is a human right, that there's no such thing as "one size fits all" when it comes to sex toys, and that better orgasms cultivate all kinds of adjoining health benefits.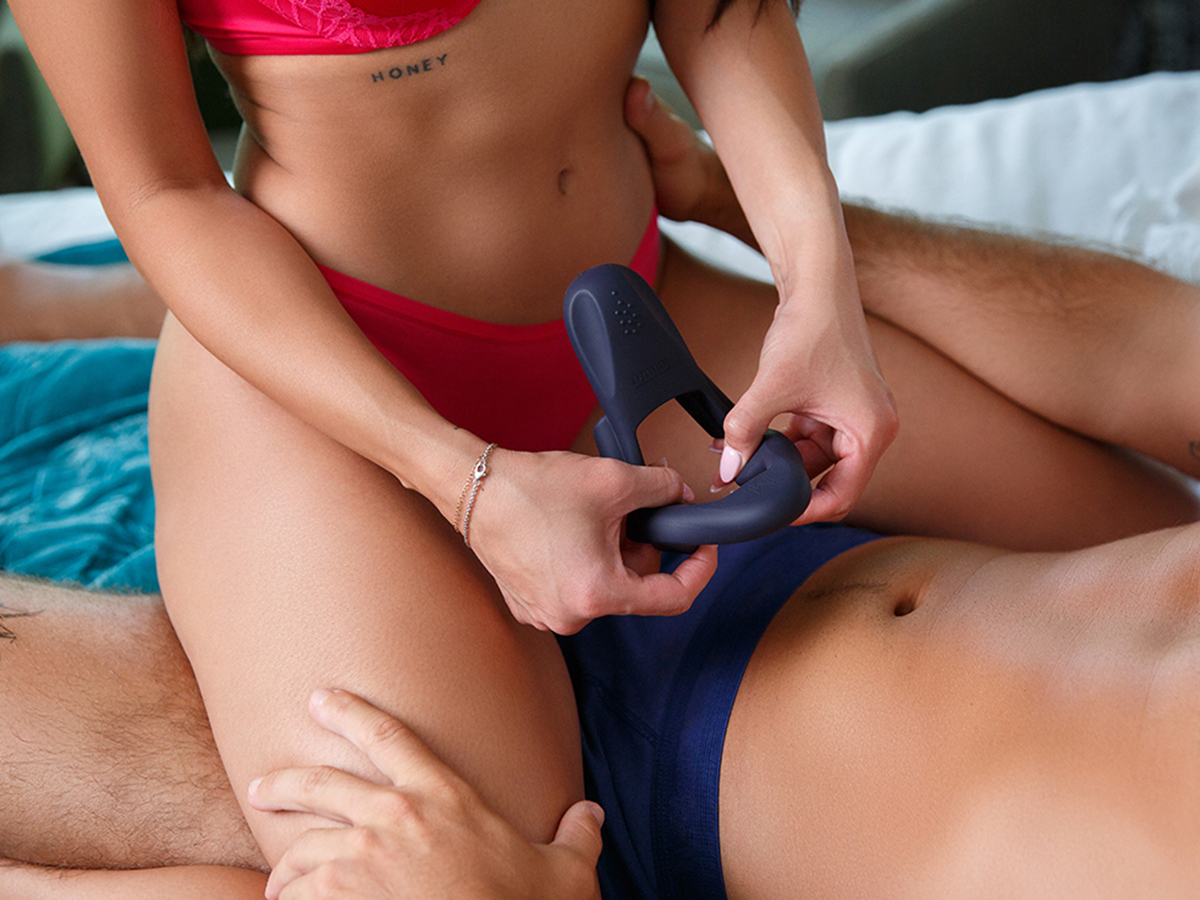 Empowered by this over-arching philosophy, MysteryVibe's output offers far more nuance and customisation than the standard counterpart. Tenuto is certainly no exception and it channels the endurance of an athlete by way of its unique flexibility and six strategically placed motors (two of which are dedicated to clitoral and vulva stimulation). Delivering surround-sound pleasure from tip to taint, the sex toy enables stronger and longer erections whilst leaving your partner breathless.
The perfect gift that keeps on giving, Tenuto cultivates rock star performance in the bedroom or shower or wherever you decide to use it. These shared moments of pure pleasure don't just improve intimacy levels between you and your partner, but also help curb premature ejaculation and reduce anxiety, amongst other things. Use the 16 speeds and programmable patterns to control how intensely you come together, experiencing the mutual passion that only this product can provide.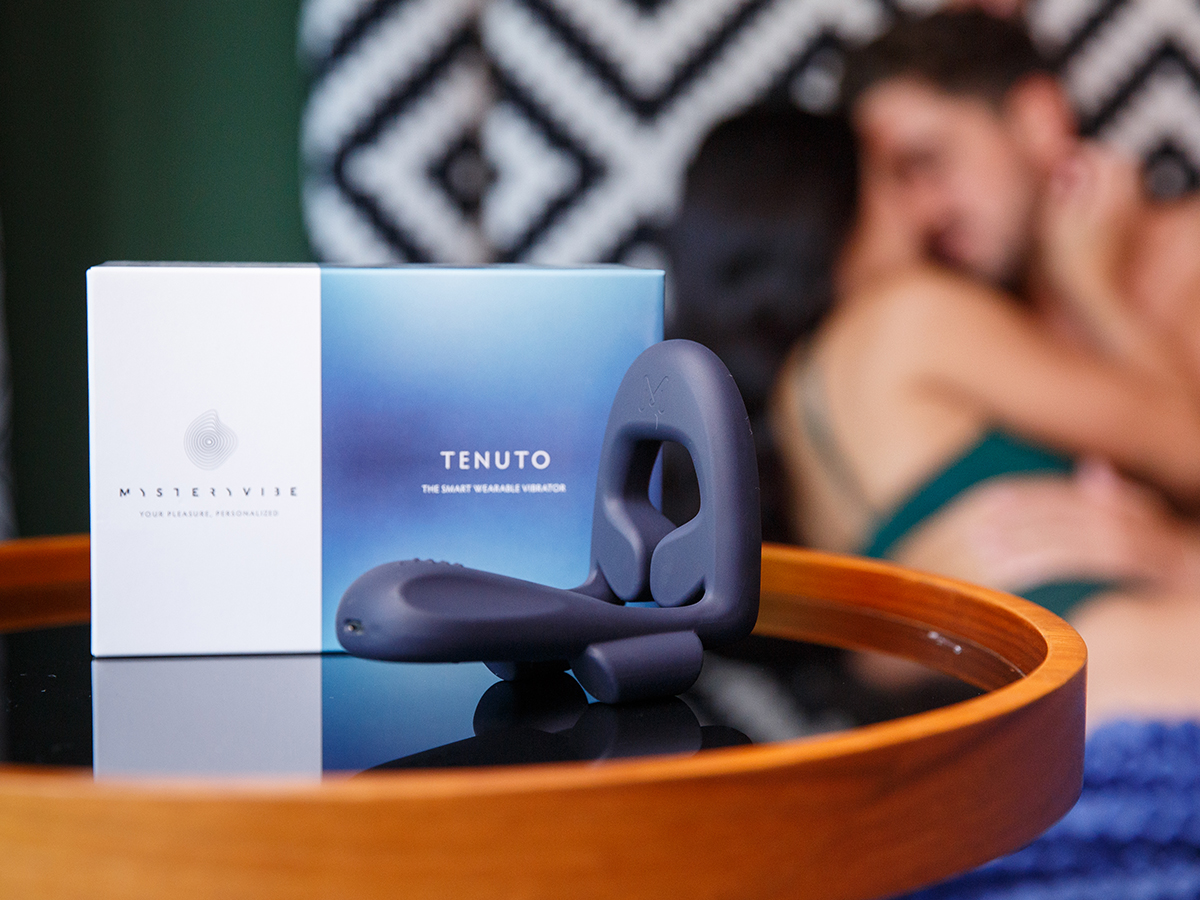 Key features include the following:
A unique shape makes Tenuto the only wearable vibrator designed for him with her in mind.
6 strategically placed motors vibrate all over your penis—from tip to taint (perineum)—whilst simultaneously stimulating her clitoris and vulva.
Military-grade material gives this sex toy an innovative and adaptable design that fits most penis sizes soft or hard.
Extreme flexibility means you can use Tenuto pretty much any way you see fit without fear of it breaking.
Achieve the performance of an athlete between the sheets with a solid pump from 360-degree stimulation.
16 vibration settings allow you to choose between various patterns and intensity levels, giving you the ultimate control over your bedroom escapades.
Tenuto has been purposefully crafted to enable rock-solid erections, rock-star performance, and explosive orgasms.
It's made with water-resistant and body-safe silicone.
It's won over 20 International Design Awards.
Equipped with a USB rechargeable battery, Tenuto is eco-friendly and sustainable.
Thanks to smartphone compatibility, you can control the vibrator from up to 30 feet away.
A free app allows you to create, save, and share personalised vibration patterns.
This product is doctor-endorsed for erectile dysfunction, premature ejaculation, and as a safe alternative to oral medications like Viagra.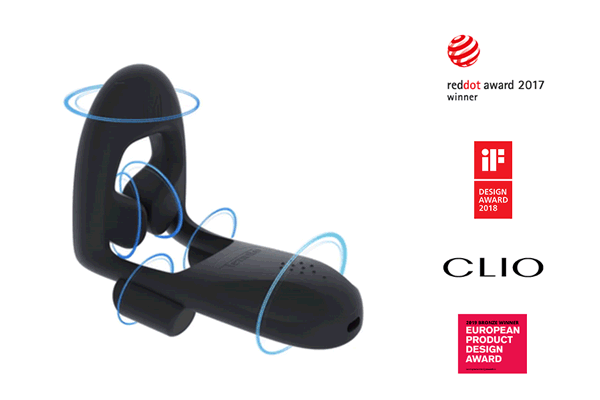 Powerful, smart, flexible, and customisable, Tenuto is being offered at 15% off for a limited time. With this advanced vibrator at your disposal, the possibilities are virtually endless. Use it with a partner to bring out your best selves in the bedroom, experiencing all kinds of benefits in return, including longer erections and some of the best orgasms of your life. More than a sex toy, it's a secret weapon.