The $199 Sex-Toy Every Guy Needs in Self-Isolation
You're going to need plenty of entertainment to remain active and occupied during lockdown, and that's why the Fleshlight Launch should be your new best friend.
Fleshlight became the number one sex toy in the world when it gave every guy the means to experience their favourite pornstar's downstairs business. That's a lazy euphemism for vagina. We're talking stunners like Dillon Harper, Riley Reid, Christy Mack and more all modelling their lady parts for your enjoyment. Now you can add Fleshlight Launch and that quality time with your cock and favourite pornstar becomes a hands-free experience.
You'll also like:
13 Most Popular Sex Toys People are Panic Buying Right Now
Pornhub is Handing Out Free Pornhub Premium Memberships For Everyone
5 Sexual Wellness Products to Tackle All Your Bedroom Woes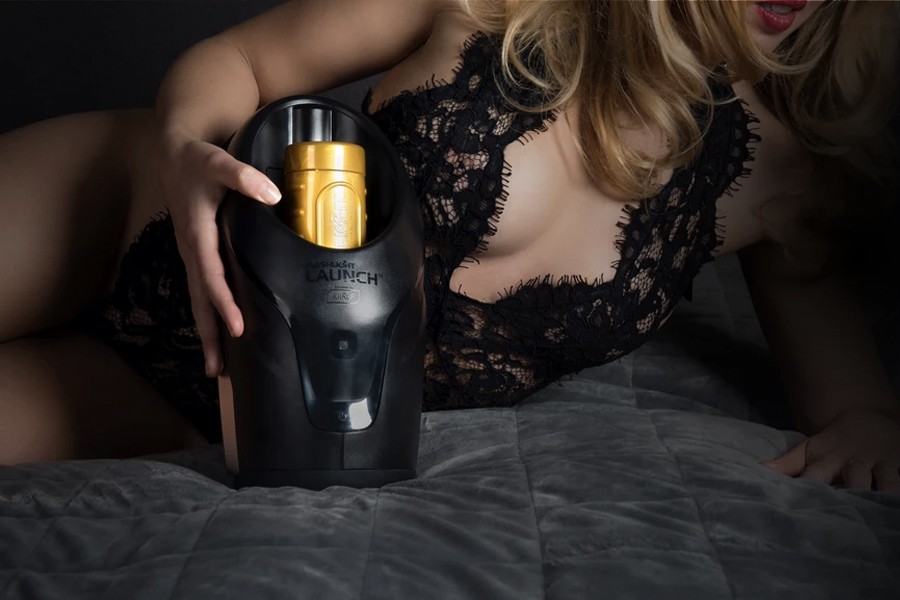 The Fleshlight Launch automatically strokes the manual Fleshlight for you, up to 180 strokes per minute! It's charged via USB and connects to your phone via Bluetooth. It can even sync with X-rated virtual reality content for what's said to be "Earth-shattering."
In a long-distance relationship? No problem. For £350 you can have sex via bluetooth. pic.twitter.com/8bXk8nCkwo

— VICE on TV (@vicelanduk) August 7, 2019
Whether you already own a Fleshlight and want to add hands-free, or require the full-kit, this is your invitation to the automated handjob you've been waiting for. And let's face it. You were going to spend self-isolation jerking off anyway. Why not make it memorable?
Check out Launch and which pornstars have signature Fleshlights via the link below.
You'll also like:
13 Most Popular Sex Toys People are Panic Buying Right Now
Pornhub is Handing Out Free Pornhub Premium Memberships For Everyone
5 Sexual Wellness Products to Tackle All Your Bedroom Woes