The TickleTrunkClub Trunk is the Most Luxurious Sex Toy Kit Ever
TickleTrunkClub comes to us from Tanya Lee and her husband, who found the sex toy market to be lacking a certain "wow" factor back in 2017. Letting their instincts and imaginations run wild, the couple designed and then conceived the ultimate kit, spawning their brand in the process. Organised, easy to clean, and downright luxurious, the TickleTrunkClub Trunk packs high-quality sex toys into a distinguished carry case of black, hand-stitched faux leather. Exploration is encouraged and satisfaction is all but guaranteed.
At the root of TickleTrunkClub are a few key principles. One is that pretty much anyone who's sexually active can benefit from the wonders of modern intimacy toys. Another is that the experience of shopping for those toys can be something of a burden when approached in a piecemeal fashion. As a result, the brand puts all of its clean and optimal sex toys in one convenient and approachable place, better known as the trunk.
Whether you're a sex toy novice or a seasoned explorer, the TickleTrunkClub Trunk can unlock your deepest pleasures and desires. Not only that, but these high-quality toys can help establish trust and intimacy between you and your sexual partner. Some of them also deliver the perfect touch of kink or domination, should you want to take that route. Driving the point home is the luxurious trunk itself, which balances sexiness with sophistication. An entire world of possibility awaits.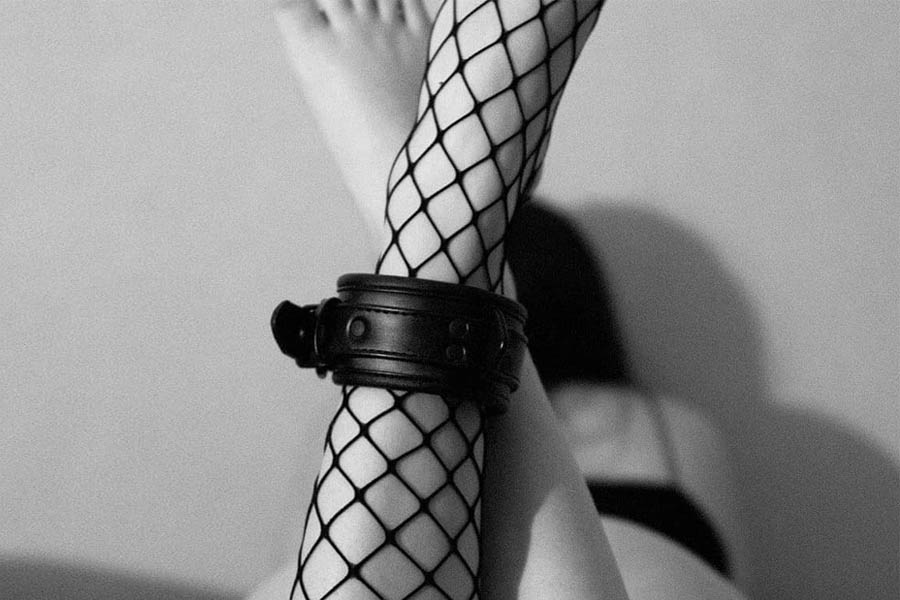 Expertly placed within each trunk are the following luxury toys: a clitoral suction massager, mini vibrator, wand vibrator with dual motors, stainless steel anal plug, silicone cock ring, feather teaser, set of adjustable nipple clamps, leather & plush paddle, set of leather & plush shackles, and a leather flogger. Bring this kit into the bedroom and liberate yourself one pleasurable product at a time. If your curiosity isn't at the very least enticed, we might need to call in the defibrillators.
When it comes to each individual sex toy, TickleTrunkClub infuses the ideal amount of charm and approachability. For instance, the clitoral suction massager is named Polly and she wants to get to know the lady in your life. Once properly introduced, Polly will become the clit's best friend by way of her purposeful design and adjustable features. She can also be used on other erogenous zones such as the breasts. As the brand itself likes to say: "Hold onto your chairs, ladies."
Of course, Polly is but one amongst a number of amazing new friends. There's also Cocky the cock ring, Cici the mini-vibrator, and Alice the dual-motored vibrator, to name just a few more. For the truly curious types out there, meet Anal Alley. Crafted from stainless steel, the butt plug targets first-time explorers who want to cover new pleasurable ground. Don't be shy…you just might uncover your newest obsession.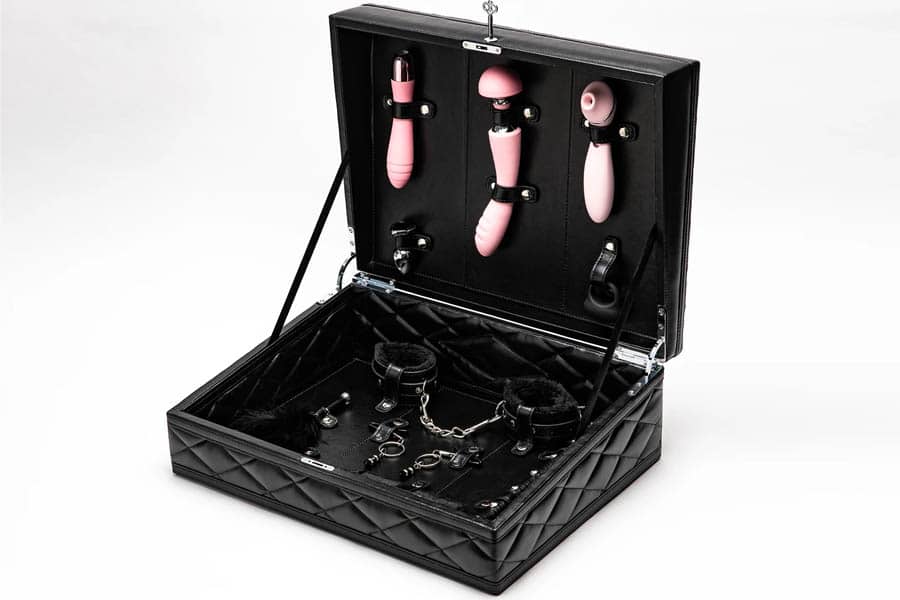 Allow us to take a moment to address the men out there who feel that they're above the use of sex toys. The fact of the matter is that women need lots of clitoral stimulation in order to achieve orgasm. This is exactly where sex toys come in with their bevy of targeted functions and features. She deserves the same amount of pleasure as you do and bringing in some extra help isn't a sign of failure as much as it is a sign of respect. To put it another way: if you've been holding off on sex toys due to a misplaced sense of pride, get over yourself and close the orgasm gap once and for all.
With the TickleTrunkClub Trunk, you get everything you could possibly want in one convenient and luxurious place. Protected with a lock and key, it features both traditional sex toys and BDSM gear. As long as your partner is on board, there's no telling where this kit can take you. So put your reservations aside and spare yourself from multiple purchases in one fell swoop. Do it for yourself and for her, too. She'll be glad you did.