The World's Most Advanced Sex Toy for Men is 30% Off on Black Friday
Giving you more for less, sexual wellness brand MysteryVibe is cranking up the pleasure dial while lowering prices. It's all part of their Black Friday sale, during which you'll get 30% off the brand's three award-winning vibrators. That includes the mighty Tenuto, a wearable vibrator for men that's quite unlike anything you've ever tried…or unlike anything we'd ever tried, at least. The fun starts on 23rd November and by "fun" we mean "sale," meaning the real fun doesn't start until you've put one of these products to use.
If you've been curious about sex toys, MysteryVibe makes for an ideal entry point. The brand is also an impeccable alternative to low-grade or rudimentary fare. Tenuto is certainly no exception and it puts the standard cock ring to shame. It's also the only vibrator on the market that's designed specifically with male pleasure in mind. And before you say "what about vibrating cock rings," we'd remind you that those are generally designed to stimulate clitoral pleasure. By the way, Tenuto does that too and does it incredibly well. Tenuto's front 3 motors are specifically arranged to stimulate the entire labia, giving her mind-blowing orgasms every time you have sex.
What makes Tenuto so unique? A better question is: what doesn't make it unique? With six built-in motors and an adjustable design, the wearable bolsters erections and delivers wide-reaching stimulation to the entire groin area. Tinker with various intensity levels and vibration patterns until you land on the perfect pleasure-inducing combination. You can use Tenuto during solo masturbation or bring in a partner for mutual play. As she'll soon discover, it does wonders for the clitoris and labia, thereby closing the orgasm gap.
MysteryVibe is nothing if not a modern brand, which explains the adjoining (and complimentary) app. Sync Tenuto and then use the app to live-control each individual motor and customise your own vibration pattern. Pleasure doesn't get more personal than that. And if you're stuck for ideas, the brand also offers Tenuto Playcards, a set of 16 positions that will send you on your merry way.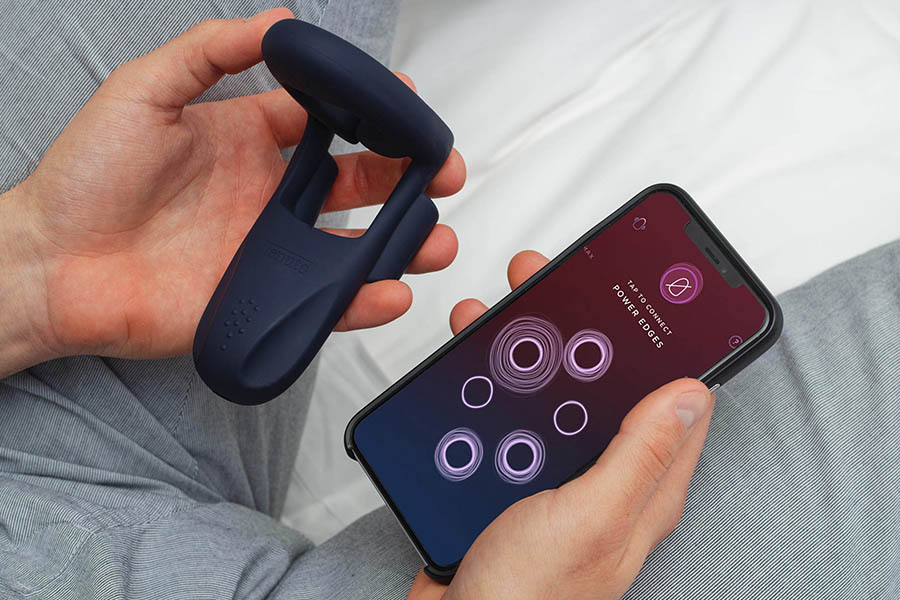 App compatible, USB-rechargeable, and water-resistant, Tenuto simply bursts with potential. Oh wait, you're actually the one who will be bursting. Sorry, had to say it! Get the men's vibrator for 30% off as part of MysteryVibe's Black Friday sale. While you're at it, pick up a Crescendo or Poco for the lady in your life. Both vibrators are similarly modern, adjustable, and powerful. The sale kicks off on 23rd November. Here's to putting the "happy" in happy holidays!