This AI-Powered Machine Delivers Multiple Blowjob Experiences
In Partnership with Autoblow
Has there ever been a better time in human history to be home and horny than the present moment? We think not. Between virtual porn, robot girlfriends, and modern sex toys, there are all kinds of advanced ways to achieve explosive orgasms in the comfort of one's domicile. Speaking of virtual porn, we have the perfect companion for that very platform. It goes by the name of Autoblow AI and performs exactly as one might hope, using artificial intelligence to cultivate the ultimate blowjob experience. Heck, with or without the virtual porn, this thing delivers!
We're not just talking about one kind of blowjob, either. Thanks to built-in button controls, Autoblow AI offers 9 different types of unique blowjobs plus a special AI mode that chooses a different BJ every time it's selected. Variety is the spice of life, after all, and this modern product duly abides. Simply plug it into the wall and behold the life-like feel of its interchangeable sleeves, which are constructed from artificial skin-like material.
We previously reviewed the Autoblow AI and it performs just as intended, if not better. Our reviewer wasn't even the biggest fan of BJs and he still adored this sensational product. Who wouldn't when it's crafted with such purpose and precision? That's not to mention the copious research and development behind its unique creation. In fact, creator Brian Sloan used machine learning to analyse countless hours of blowjob porn so as to land upon the different techniques, which you can activate at random using the special AI setting.
With the holidays upon us, now is the time to grab this gift for yourself or for your favourite pleasure-lover. Indeed, there's a reason they call this the world's leading blowjob machine in that it actually works, delivering an authentic feel and mind-blowing orgasms. Features include the following: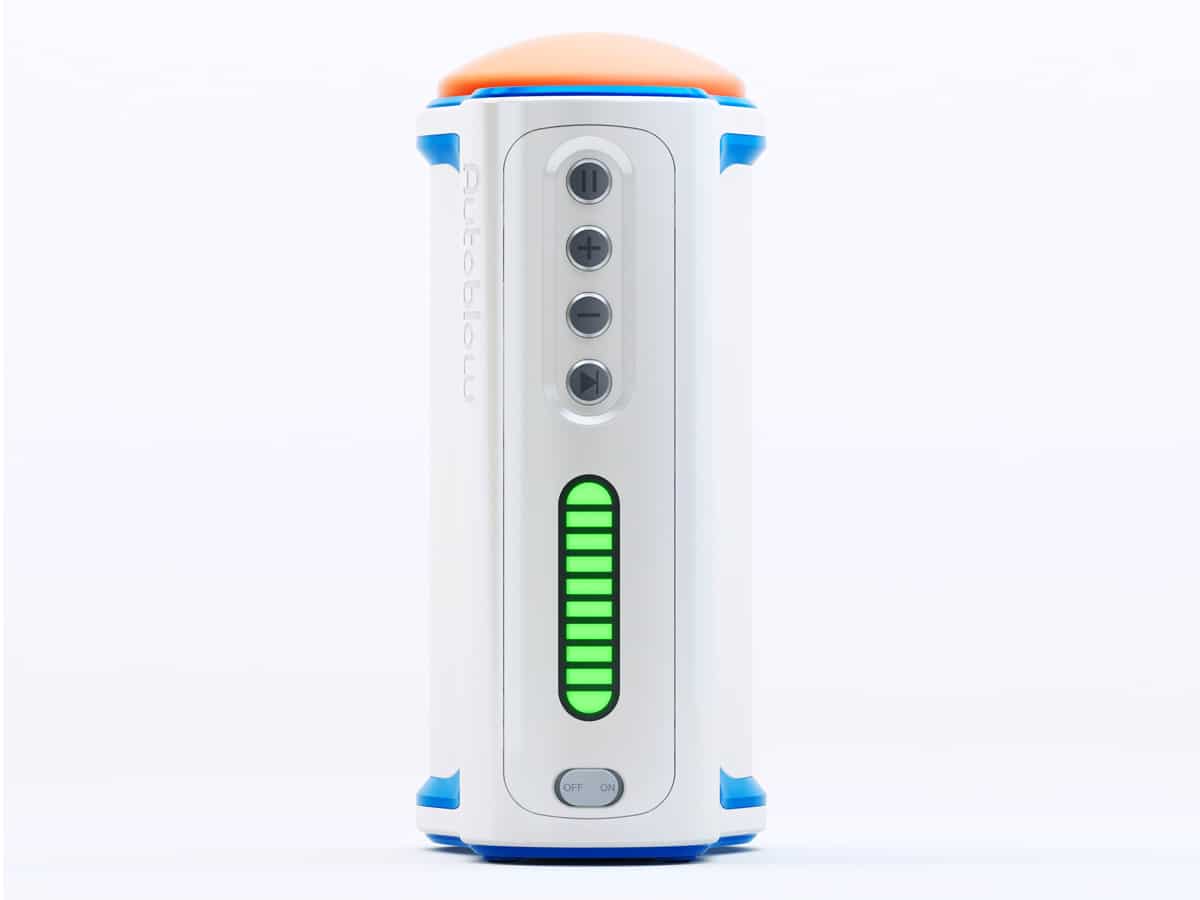 When moving over your member, a Patented Gripper strokes and sucks with resounding finesse.
Constructed from artificial skin material, each Interchangeable Sleeve feels real to the touch and cleans with ease.
Speed Controls migrate between 9 unique BJ experiences whilst a 10th AI setting chooses different blowjobs at random.
An Edge Button allows you to pause and start as you see fit, making you a true master of your domain.
Thanks to an advanced Microchip and 4 Sensors, the gripper and sleeve can move to 250 different points.
Using a Power Cord in lieu of expensive batteries, the Autoblow plugs into the nearest outlet and never runs out of juice.
We're in a golden age of orgasms and the Autoblow AI is here to prove it. Brought to life by scientists and powered by AI technology, it truly sucks in the best way. Bring in some adjoining virtual porn and you're looking at the total package of pleasure. You're also welcome to use traditional porn or the old school power of your imagination. Oh, let's be honest, your mind can be a total blank and this machine will still work wonders!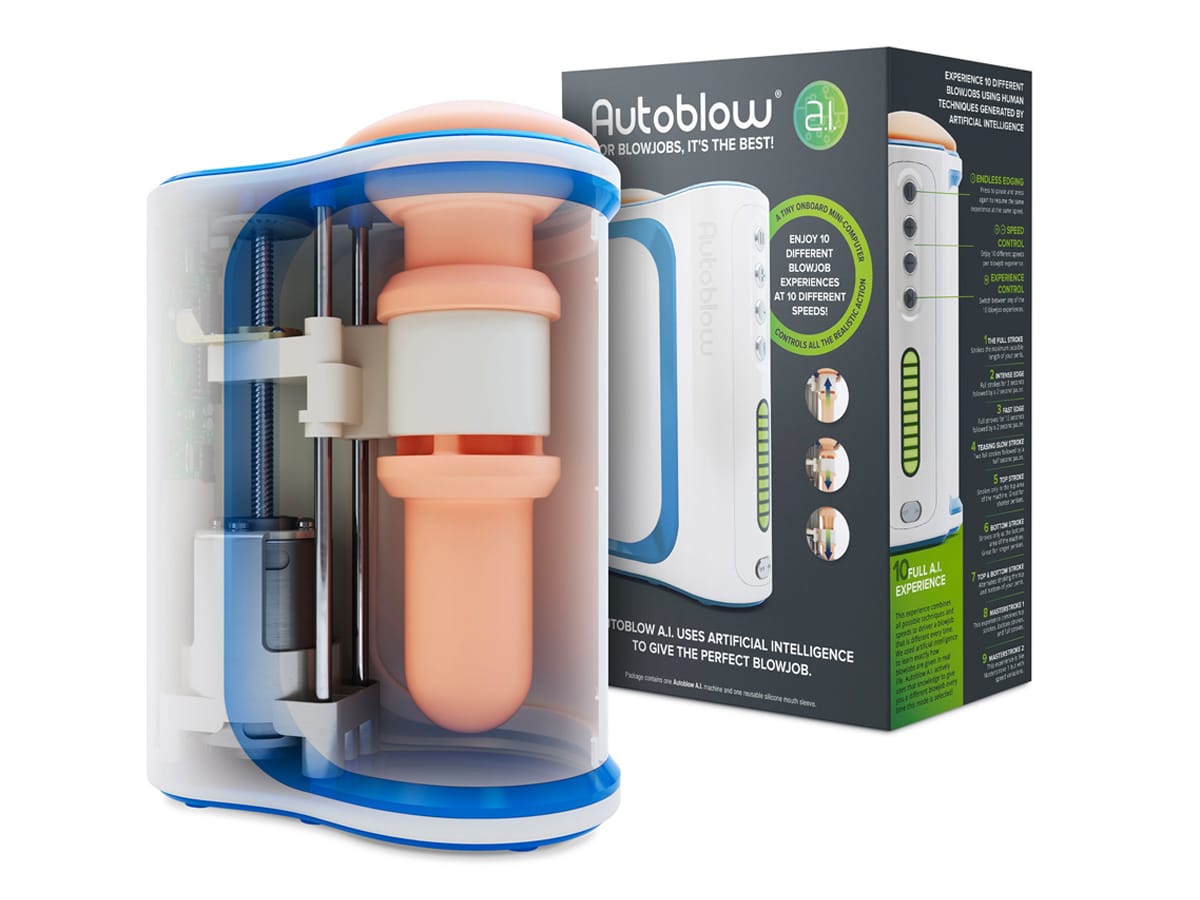 For those on a budget, there's also the Autoblow 2+ X.T., a slimmer and lighter alternative that's now in its third generation. Expect a firm grip and trusty motion from the patented gripper, which is backwards compatible to work with Autoblow AI sleeves. Whilst less intelligent than its AI-powered brethren, this cheaper version still delivers toe-curling pleasure every time you use one. It similarly plugs into the wall and thereby lasts forever.
'Tis the season to splurge and we mean that in every possible sense of the word. Buy an Autoblow AI or Autoblow 2+ X.T. through the brand's website and you'll gain access to exclusive online discounts. They might have something special in store for Black Friday and Cyber Monday as well. Here's to spreading that holiday cheer!