Top 5 Sex Toys to Spice up Your Valentine's Day
It's Valentine's Day this Friday – the biggest date night of the year. I'm sure you have dinner sorted, perhaps a movie after. But, why stop there? Valentine's Day is all about celebrating your relationship, in every way possible. If you're looking to make this Friday extra memorable, when you return from your dinner date, how about surprising your girl with a sexy new toy? Have it sitting on her pillow, waiting for her to discover – she'll love you for it.
Seriously. What better way to say I fu*king love you (and I love fu*king you) than a hot new toy to change-up your sexual script and add some novelty to the V-day sex extravaganza that I know you'll all be having. You won't regret it.
To help you find just the right gift, here's a guide to the hottest sex-tech on the market at the moment. From air-suction technology to vibrating massage wands – this gift guide's got you covered.
You'll also like:
2020 Valentine's Day Gift Guide – For Her
An Apple Lover's Valentine's Day Gift Guide
WIN the Ultimate Valentines Day Gift Pack Worth Over $2,000!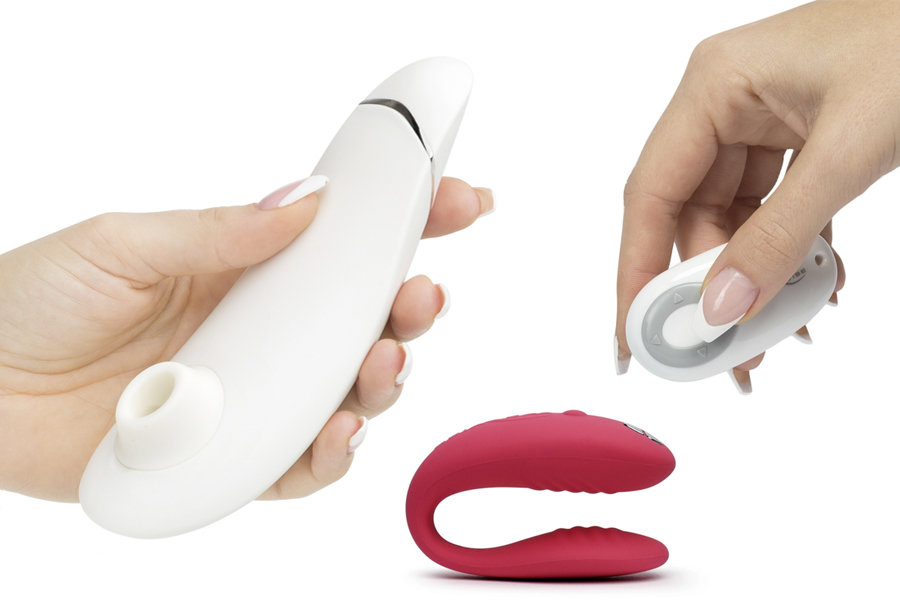 1. The Tease & Please Set by We-Vibe and Womanizer
Launched just in time for Valentine's Day, industry innovators We-Vibe and Womanizer have paired up to offer you this limited-edition set, featuring two of their most iconic products – Womanizer Premium and We-Vibe Sync. Seriously, these two products make most 'top sex-toy' lists and it's for good reason.
Womanizer Premium uses their trademark Pleasure Air™ technology that, when applied to the clitoris, simulates a sensation similar to sucking – yep, I said sucking. So, while you are working on her insides, Womanizer Premium can take care of her outsides. It doesn't stop there. To make the awkwardness of fiddling around with a toy a thing of the past, it features Smart Silence technology that stops operating when it loses skin-contact and an auto-pilot mode that will increase and decrease pressure on its own. It's also waterproof, has a 4hr battery life and comes with two different sized stimulator heads.
We-Vibe Sync, the second product featured in the Tease & Please Set, is the world's best-selling couple's vibrator. It works by sitting in the vagina and on the clitoris. While she is penetrated with a penis, the We-Vibe sync provides dual stimulation to both her clitoris and g-spot, while also stimulating the penis with vibrations. The intelligent design of this toy allows for hands-free stimulation as it can be adjusted to fit perfectly in place. It can be controlled by a remote or paired to the We-Connect™ smartphone app, where you can even sync the vibrations of the toy to the beat of your favourite song. The possibilities are endless with this clever little product.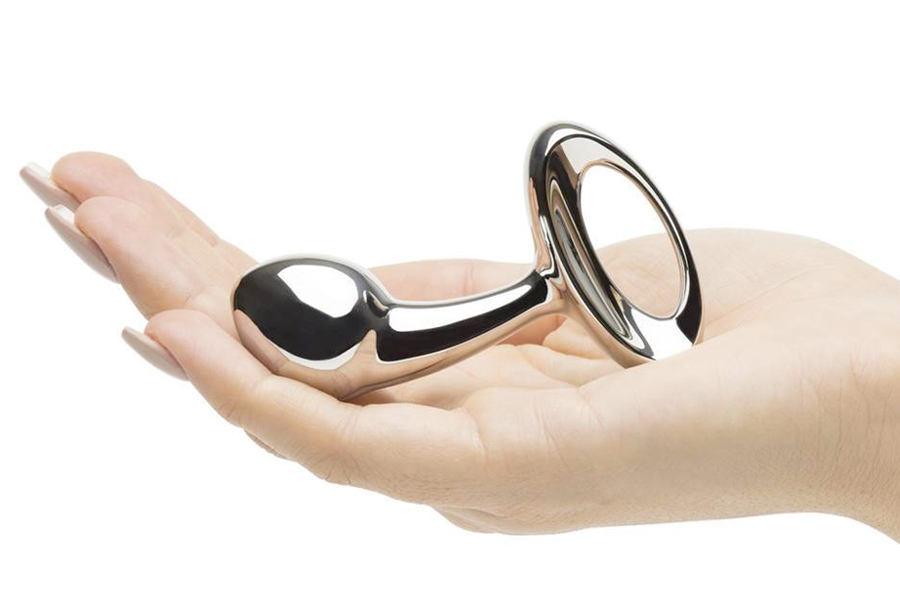 2. Njoy Pure Plugs
Show your appreciation for your partner's backside by gifting them this weighty steel butt plug. It's available in 3 sizes, making it suitable for anal pleasure lovers of any calibre. Initially cold to touch, the Pure Plug can be run under hot water or left cold before being inserted. She could wear it during sex or for prolonged wear as she goes about her day. This luxury butt plug also comes in a lovely satin-lined box. It's a perfect choice for your Valentine's Day gift!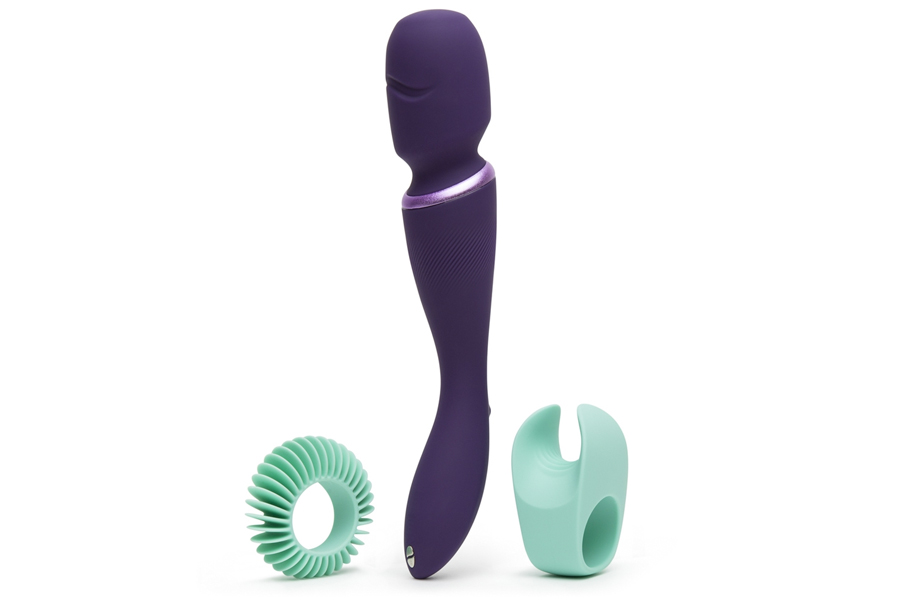 3. Wand by We-Vibe
For a full-body massager and vulva stimulator in one, Wand by We-Vibe will have your gift sorted. This massager gives deep rumbly vibrations to any part of the body you press it on. You can use it on her thighs, back, butt, clit, vulva (and more) and she can also return the favour. It features a joystick control so you can seamlessly alternate the vibrations, and Smart Silence™ technology that will stop the massager from vibrating when skin-contact is lost, making toy-incorporated-sex less fiddly and more efficient. For a bit of extra fun, it also features additional fluttery or focused attachments and We-Connect™ app compatibility to control the device remotely from your phone – making your nights spent apart a little easier.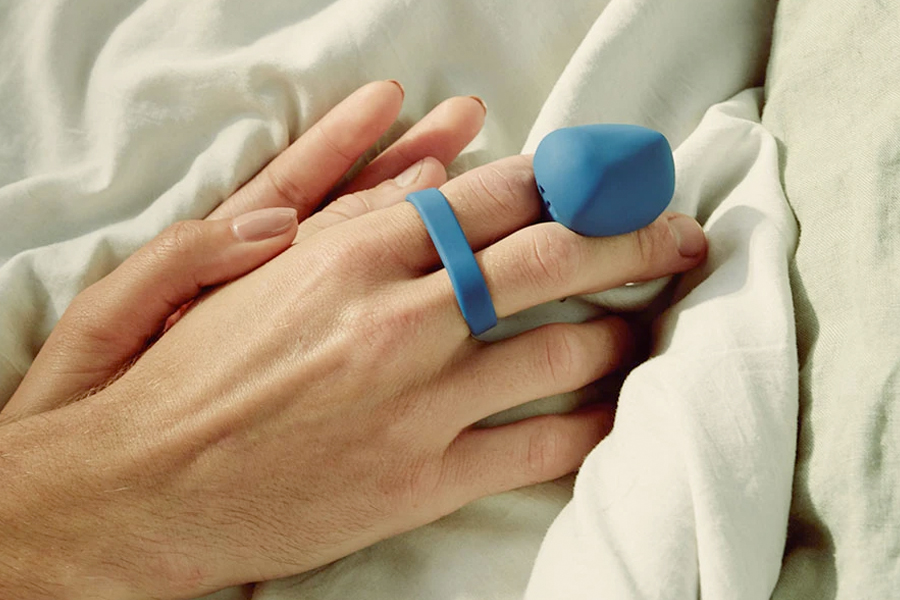 4. Fin By Dame Products
Turn finger-clit play up a notch with this small but powerful vibrator that's made to grip between your fingers. Its ergonomic design allows you to pick Fin up and put it down with ease – giving you more time to get to the fun stuff. You also don't have to stop at the clitoris – your girl can stroke this along your penis or you can play around with it on her breasts. Featuring three intensity levels, a magnetic USB charger, and medical-grade silicone; this stylish little guy will be sure to impress.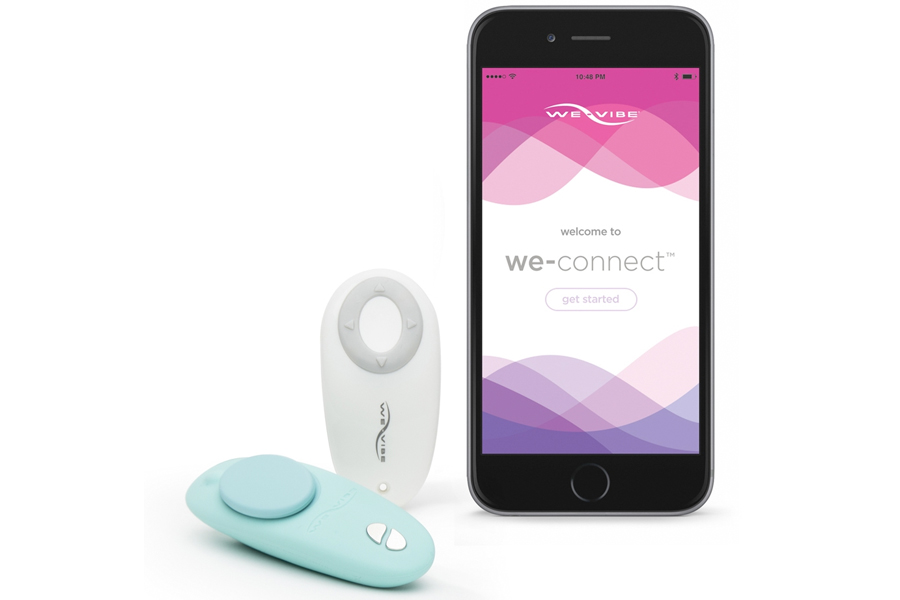 5. Moxie by We-Vibe
Forget what I said about surprising her with a gift after your dinner date, this one you need to give her before you head out on date-night. Moxie is a wearable clitoral vibrator that uses a magnet to hold the toy in place in her underwear. It's whisper-quiet and controlled through the We-Connect™ app on your smartphone, where you can alternate the vibration modes and intensity levels at ease. Have her wear it on your dinner date, at your next dance party or when she's working out at the gym. This product will seriously take the cheekiness in your sex lives to whole new levels ;).
Laura Miano is a Sex Therapist in Training whose passion is centred on breaking down barriers surrounding sexuality and encouraging people to explore their sexuality in new ways. She celebrates diversity and believes that each individual is entitled to their own sexual identity. To contact her or see more of her content, email [email protected] or follow @lauramianosexology.
You'll also like:
2020 Valentine's Day Gift Guide – For Her
An Apple Lover's Valentine's Day Gift Guide
WIN the Ultimate Valentines Day Gift Pack Worth Over $2,000!