Did you know that June 9th is National Sex Day? That gives you the perfect opportunity to create unforgettable memories with an intimate partner. And by "unforgettable memories," we mean having unforgettable sex! If there was ever a tool to help you achieve heightened levels of closeness and connection, it's the new and improved Tenuto 2 vibrator from MysteryVibe. No other sexual wellness company has been as determined and steadfast as these folks in creating effective products that empower couples and bring out each partner's best sexual self. They keep the mystery alive (hence the name) and also deliver some of the best orgasms you've ever experienced. To sweeten the deal, MysteryVibe is offering 15% off this groundbreaking couple's vibrator.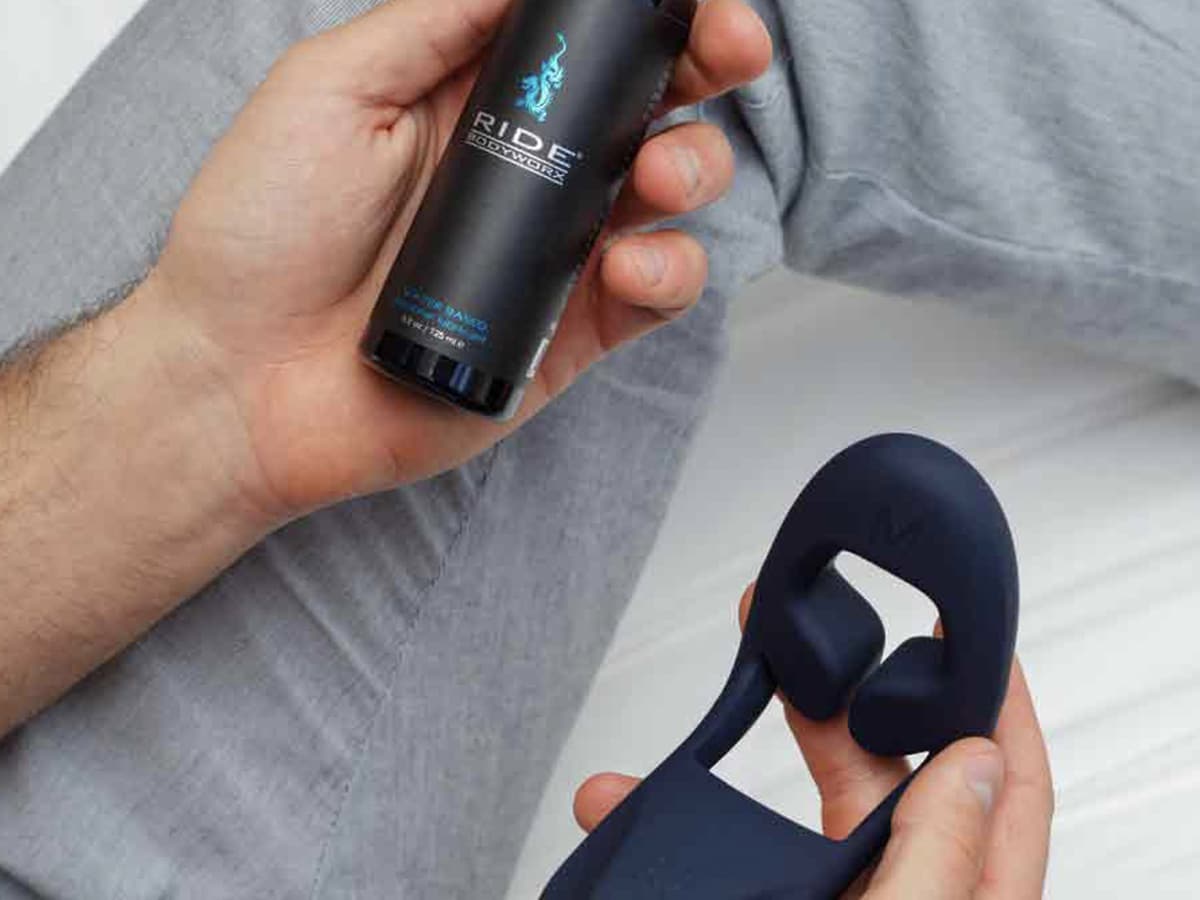 If you aren't familiar with the legendary accomplishments of Tenuto 2, allow us to catch you up to speed. The second generation of MysteryVibe's award-winning Tenuto, this male wearable vibrator is designed to give you stronger, longer-lasting erections, improve blood flow, and enhance the overall sexual experience of both participating partners. To build upon the efficacy of its predecessor—which was the first of its kind—MysteryVibe spent four years deep in R&D and settled for nothing short of ultimate pleasure-inducing performance.
So what's new in Tenuto 2? Most notably, the sleek and ergonomic sex toy offers more power than ever before. Equipped with four robust and strategically-placed motors, it redefines pleasurable performance by sending potent vibrations to every part of your penis—from tip to perineum—all the way to her clitoris and labia. This is one sex toy to rule them all in that it satisfies both you and your partner at the very same time, allowing you to come together in an unforgettable mutual orgasm. Happy National Sex Day, indeed!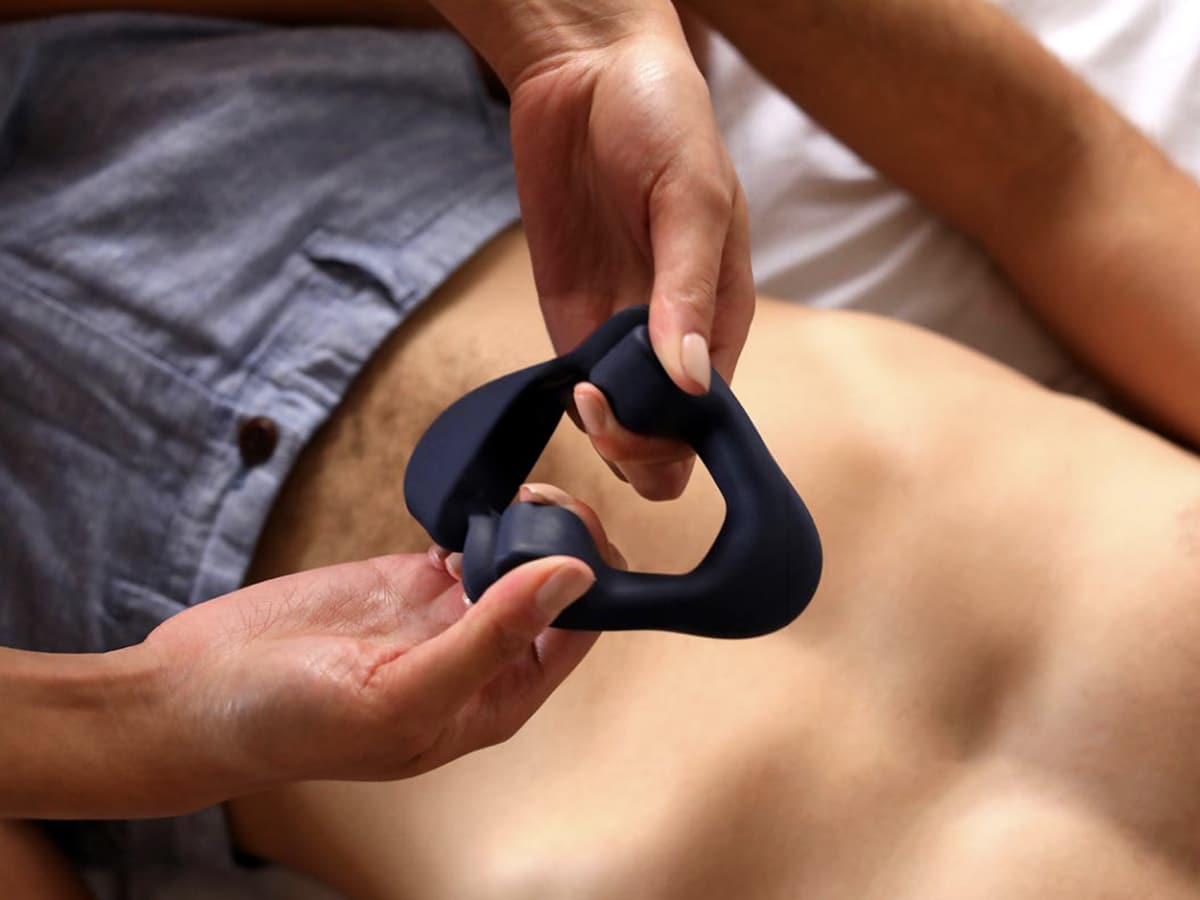 If you think customised mutual orgasms are beyond your reach, then you don't know MysteryVibe. At the heart of the company's ongoing success is a fundamental belief that body-rocking pleasure is a human right. They don't just make sexual health more accessible but take the experience to the next level and then the level beyond that. Research has shown that a world built on averages excludes far too many people and the company takes this message to heart. Refusing to adopt a "one-size-fits-all" approach, they've become a prominent world leader in sexual wellness and health, developing innovative tech and products that leave no potential user behind.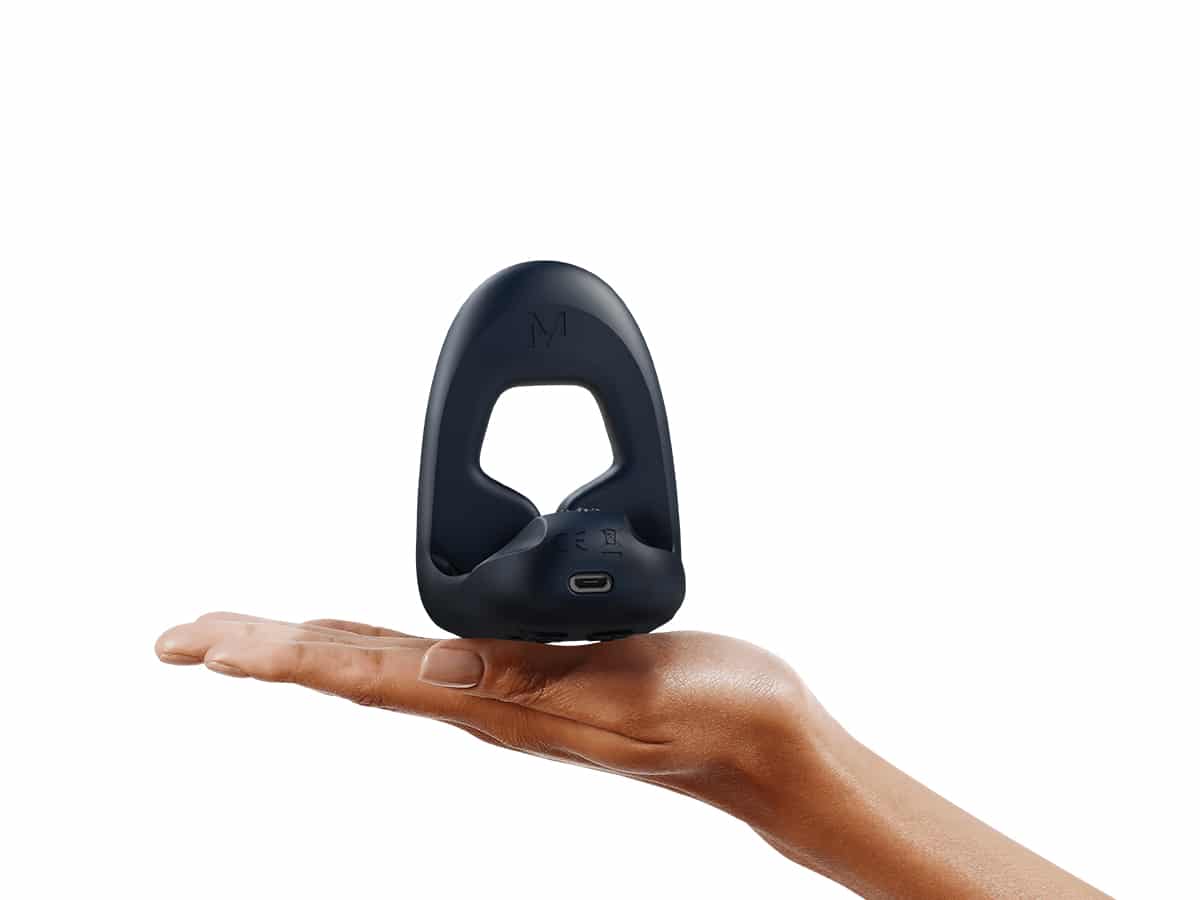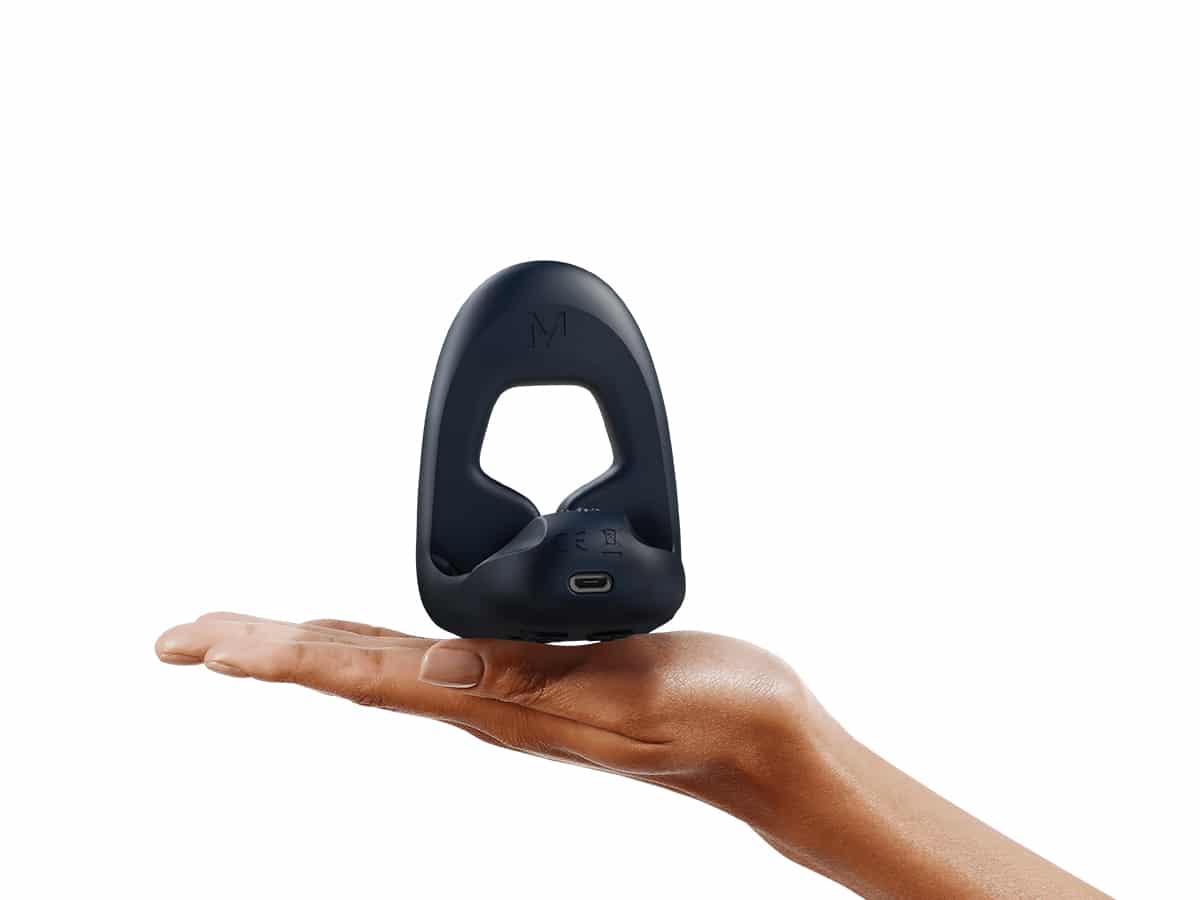 Tenuto 2 is MysteryVibe's latest masterwork and it will boost your physical and emotional experience in one fell swoop. Key features include the following:
Four strategically-placed motors vibrate all over your penis whilst simultaneously stimulating her clitoris and vulva.
An improved ergonomic design offers more space and comfort for the boys to hang out and enjoy the ride.
Achieve the performance of an athlete between the sheets with a solid pump from 360-degree stimulation.
Tenuto 2 is made of premium, water-resistant silicone, meaning you can use it in the shower.
Delivering unprecedented flexibility, the vibrator's adaptable body fits most penis sizes—soft or hard—without fear of breaking.
16 vibration settings give you ultimate control over your bedroom escapades—choose max intensity or decide to edge and prolong the ride.
Rock-solid erections, rock-star performance, and explosive orgasms make Tenuto 2 a must-have sex toy, hence its 20+ International Design Awards.
Thanks to Bluetooth connectivity, you can sync the sex toy with an adjoining app to create and save personalised vibration patterns or even hand the controls over to your partner.
Equipped with a sealed USB port, Tenuto 2 is eco-friendly, sustainable, and rechargeable.
Tenuto 2 is doctor-endorsed for erectile dysfunction and premature ejaculation as a safe alternative to oral medications like Viagra.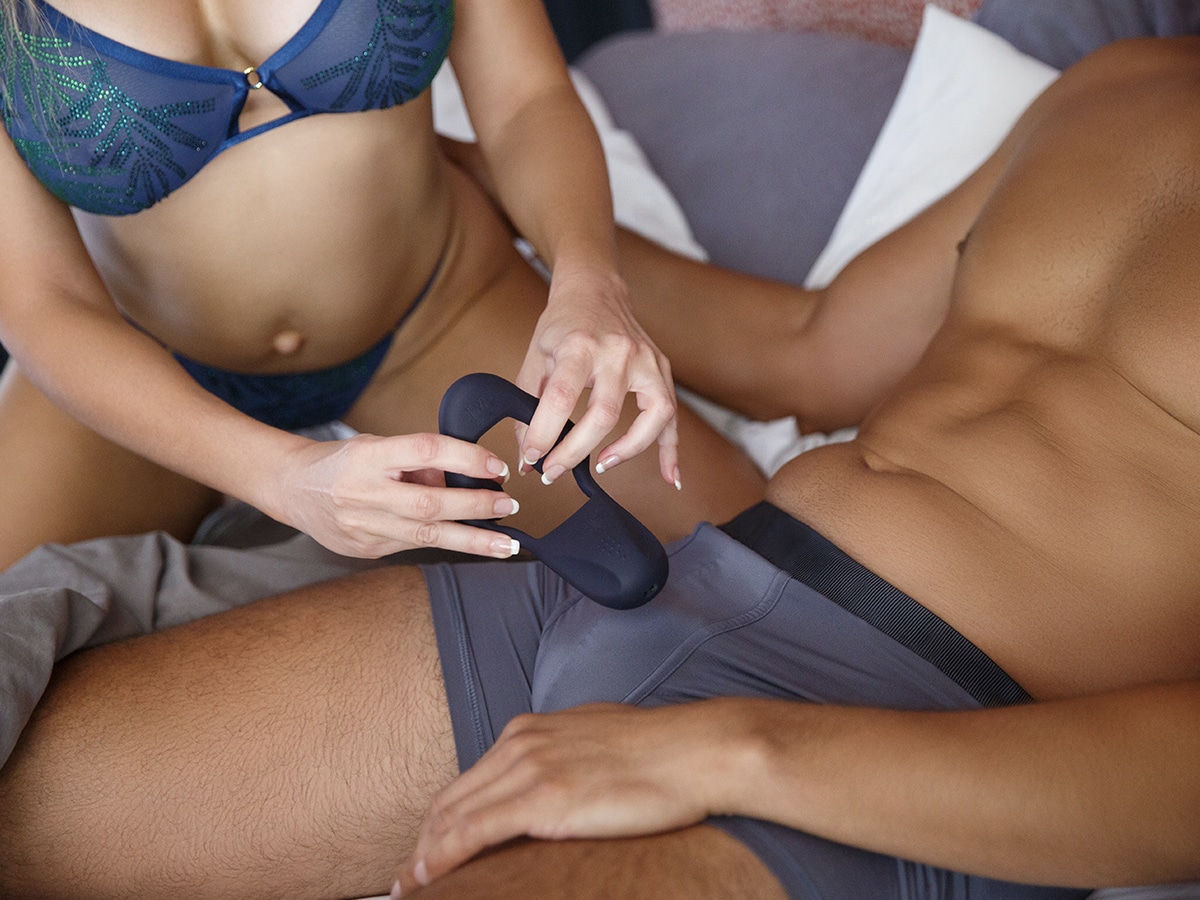 With National Sex Day right around the corner, now is the perfect time to check out Tenuto 2 for yourself. Between its ergonomic design, innovative tech, sexual health benefits, erection-boosting performance, conspicuous power, and ability to stimulate both partners at the same time, this is your gateway to an entirely new world of mind-blowing orgasms. Shop now and you'll get 15% off the wearable vibrator in time for the annual occasion and multiple occasions thereafter. Here's to the sheer pleasures of unforgettable sex.