Shinola Honors Baseball Great Jackie Robinson With a Special-Edition Collection
Jackie Robinson made history on April 15th, 1947 when he signed with the Brooklyn Dodgers. He became the first African-American athlete to play in the Major Leagues.
Detroit-based luxury lifestyle brand Shinola announced the launch a collection of merchandise in honour of Robinson. Back in 2013, Shinola released a line of merchandise, called the Great American Series, to honour iconic American pioneers and innovators—people who helped make America great.
The Jackie Robinson Limited-Edition Collection is the fifth instalment in Great American Series. In addition to his contributions in baseball, Jackie Robinson was a formidable human rights advocate who fought for equal rights and justice for all. Shinola's spokesperson Jacques Panis says that the company is proud to honour Robinson's lasting mark on American history with the new Limited-Edition Collection that includes a timepiece and other merchandise.
The watch features a 42mm stainless-steel chronograph with a date indicator and blue dial. The case features the number 42 on the back to honour Robinson's retired uniform number. The brown strap is made of genuine alligator.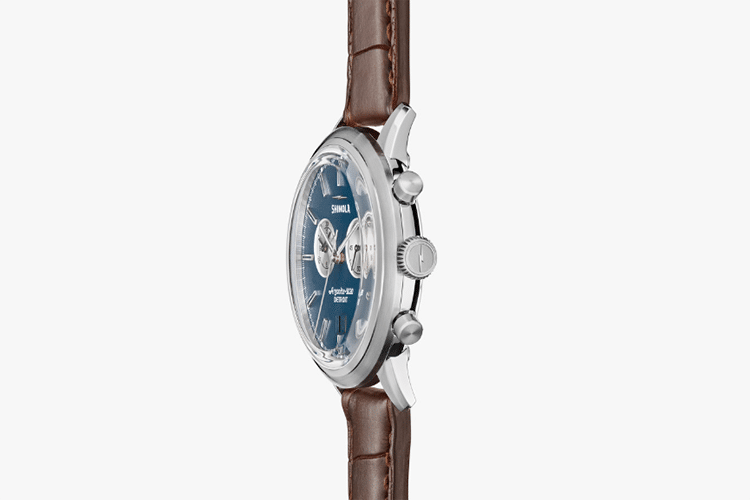 Shinola plans to release 442 of these exclusive watches. They will be sold as part of a gift set that is packaged in a special Jackie Robinson gift box. The gift box will include a customised scorebook, four postcards, mini pennant and a set of three pins. Other items in the Jackie Robinson Collection includes a Miniature Baseball Bat and a Journal Set.
Everyone that purchases the limited-edition watch will receive a membership to Shinola's exclusive private collector's club—The Foundry. Foundry members have access to a unique, customised shopping experience.
Have you subscribed to Man of Many? You can also follow us on Facebook, Twitter, Instagram, and YouTube.