Shoot with the Bubbly Blaster Champagne Gun
If getting super-soaked by a jet stream of champagne sounds like a good time, then the Bubbly Blaster has your name written all over it. Far more than your average "alcohol gun," this one delivers a patented design and a bevy of extra perks. To attach any type of champagne bottle, all you need to do is pop it in, snap it down, and flip the gun. You're now ready to blast the bubbly toward your nearest target. Naturally, we understand if and when you turn this thing on yourself.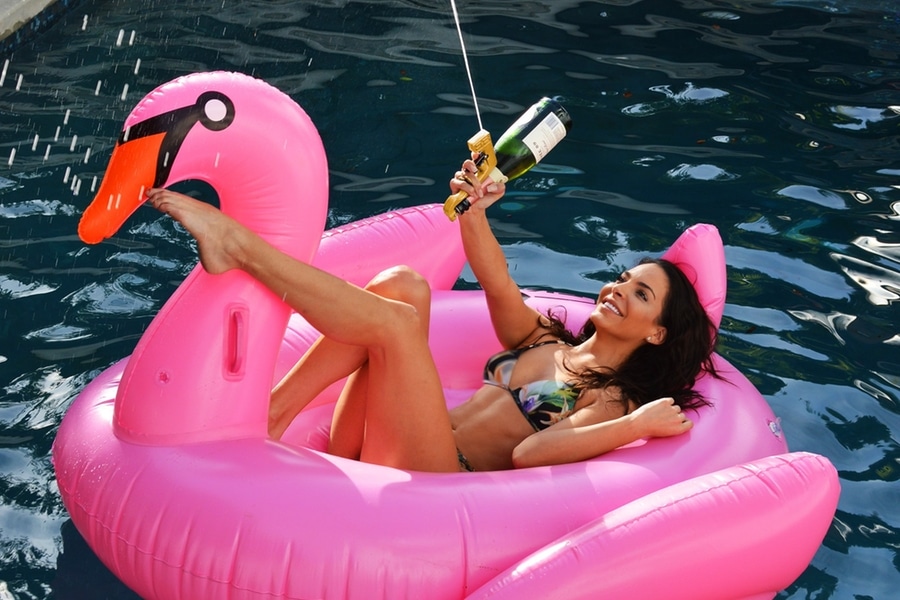 In addition to its primary function as a highly pressurised dispenser of champagne, the Bubbly Blaster takes things up a notch in terms of compatibility. Not only does each gun host an accessory port for nozzle attachments, but a GoPro-compatible video mount and smartphone cradle are respectively available for separate purchase. Indeed, who wouldn't want to record a champagne gun fight? Meanwhile, the system is designed so that you can safely remove a bottle even when it's still pressurised. Cleaning the blaster is likewise a breeze.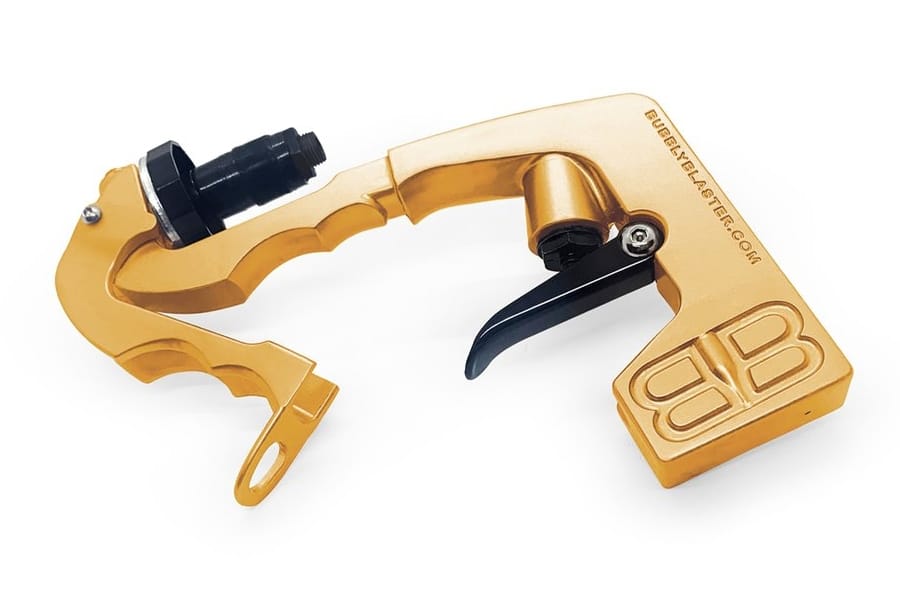 Comfortable to hold with just one hand, the Bubbly Blaster will have you partying like a millionaire in no time. It comes available in a variety of colours, including gold, rose gold, black, and maroon. Move over, Nerf, and let the adults play.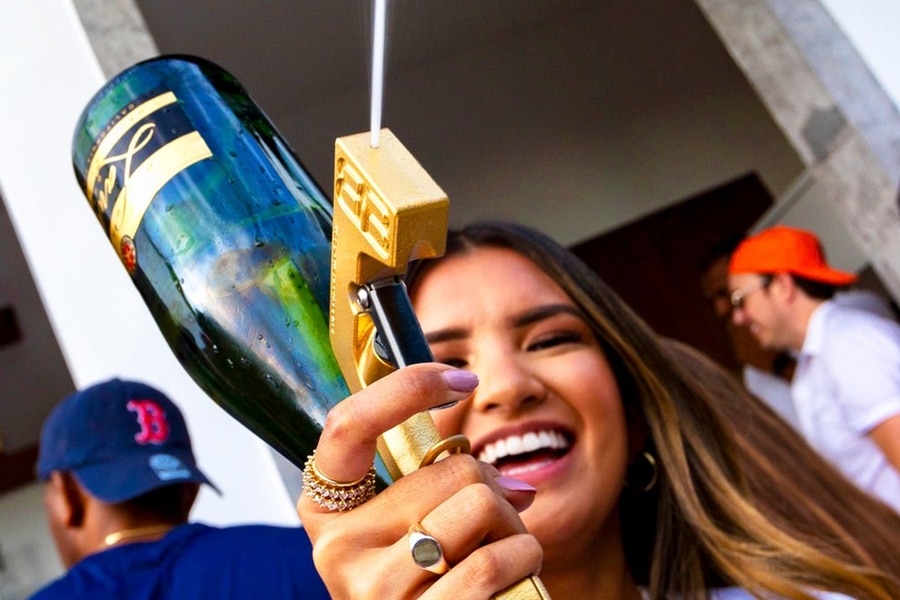 General FAQ
Is bubbly Blaster only for champagne?
Yes, the Bubbly Blaster should only be used with champagne bottles.
Did bubbly Blaster get a deal on Shark Tank?
The bubbly blaster appeared on Shark Tank January 5th, 2021 and got a deal with Mark Cuban and Alex Rodriquez