With so many companies and brands using ethically sourced and sustainable products and items gift giving has never been more sustainable. Our gift guide has been created on the basis of sustainability, from eco-friendly products to sustainable gadgets you'll find the perfect sustainable gift this year.
Sustainable Gifts at a Glance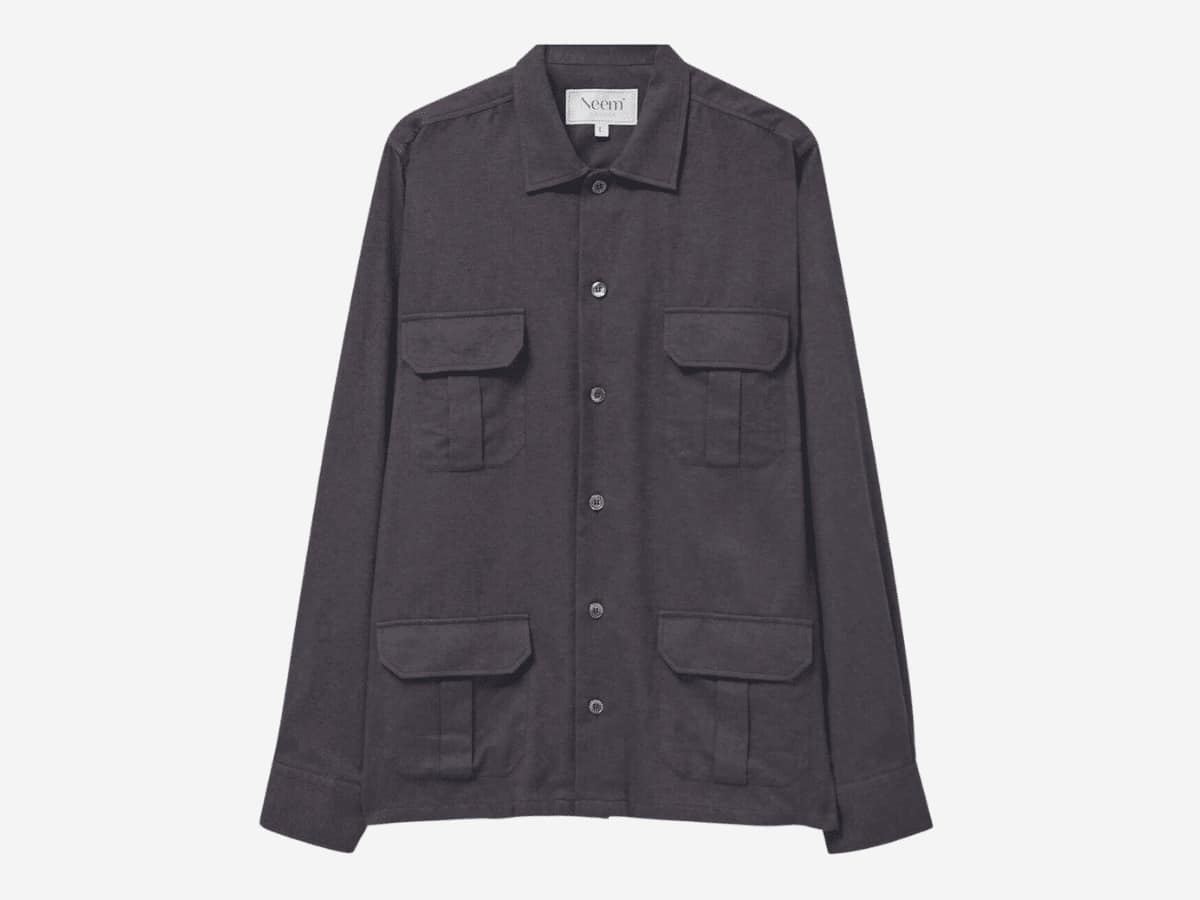 Neem London Recycled Italian Chocolate Flannel Overshirt
Dress consciously without compromising style with Neem London's Recycled Italian Chocolate Flannel Overshirt. This elegant piece is crafted from 100% recycled Italian wool, offering warmth and comfort while being environmentally responsible. The rich chocolate hue and timeless design will have your giftee looking dapper, no matter the occasion. With a soft brushed finish and a commitment to quality, this overshirt demonstrates that being green can be stylish. It's a wardrobe must-have for the fashion-forward man who cares about the planet.
Price: AUD$229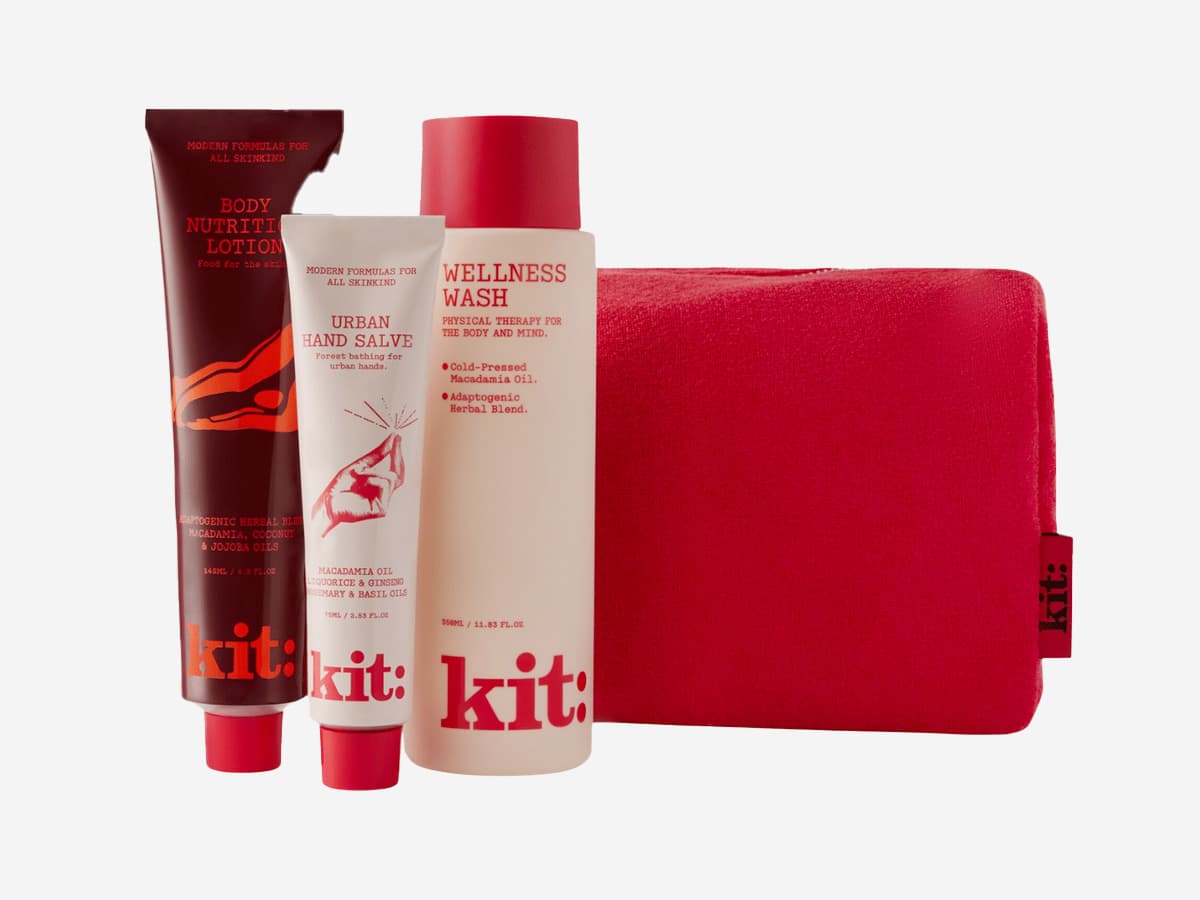 Kit Body Standard Kit
Grooming gets a green makeover with the Kit Body Standard Kit, a premium assortment of everyday essentials that won't sacrifice quality or the environment. This thoughtfully crafted kit includes an all-natural body wash, body lotion, and hand cream made from organic, cruelty-free ingredients. It's designed to nourish the skin and invigorate the senses without harmful chemicals or synthetic fragrances. Plus, the packaging is recyclable, giving your special someone an extra reason to feel good about his daily routine. It's the perfect gift for the eco-conscious man or woman who likes to keep things clean and natural.
Price: AUD$79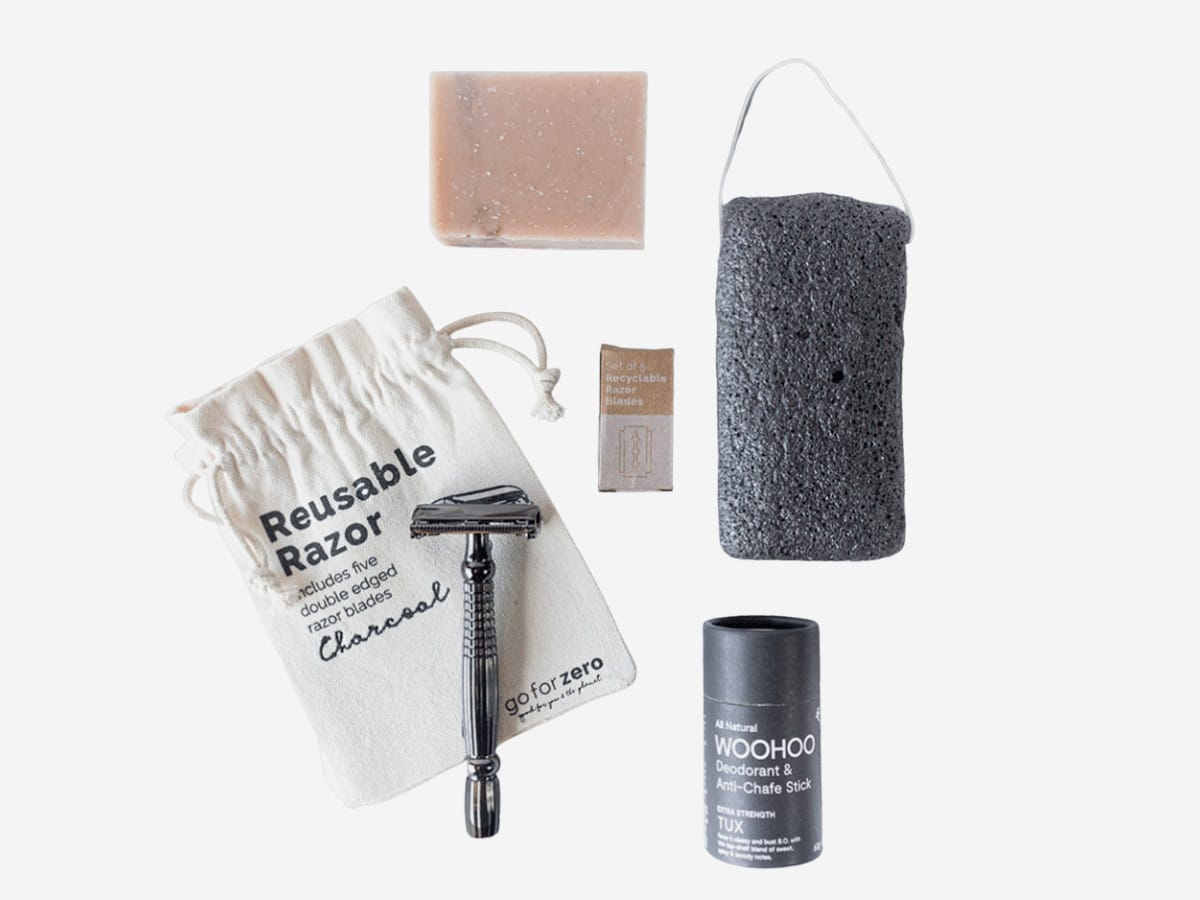 Go for Zero – Zero Waste Men's Pack
For the man committed to reducing his environmental footprint, the Go for Zero – Zero Waste Men's Pack is a delightful array of sustainable products. This pack is bursting with eco-friendly essentials, from a bamboo toothbrush to reusable food wraps and natural shaving soap to a stainless steel razor. Every item is thoughtfully selected to replace disposable, everyday products, empowering them to make more conscious choices. It's more than just a gift; it's a step towards a cleaner, greener lifestyle, making it an inspiring present for the environmentally responsible father.
Price: AUD$149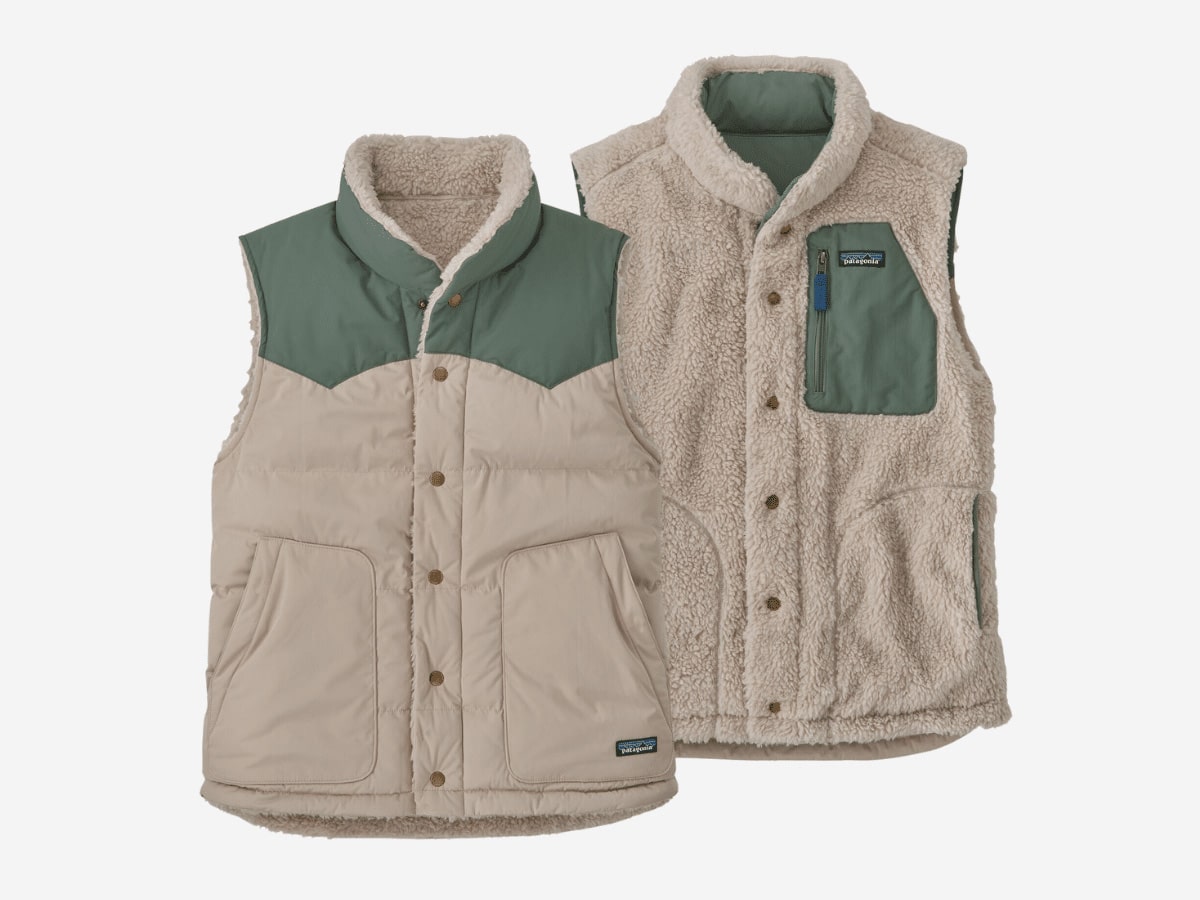 Patagonia Reversible Bivy Down Vest
The Patagonia Reversible Bivy Down Vest is more than just a stylish layer; it's a commitment to sustainability. This vest features 100% recycled down and is crafted with a durable water-repellent finish and a shell made from 100% recycled polyester. The reversible design offers two distinct looks, providing versatility for any occasion. Warm, rugged, and designed to endure, this vest reflects Patagonia's commitment to quality and environmental stewardship. Whether heading into the great outdoors or running errands, your giftee will appreciate the function and philosophy behind this thoughtful gift.
Price: AUD$229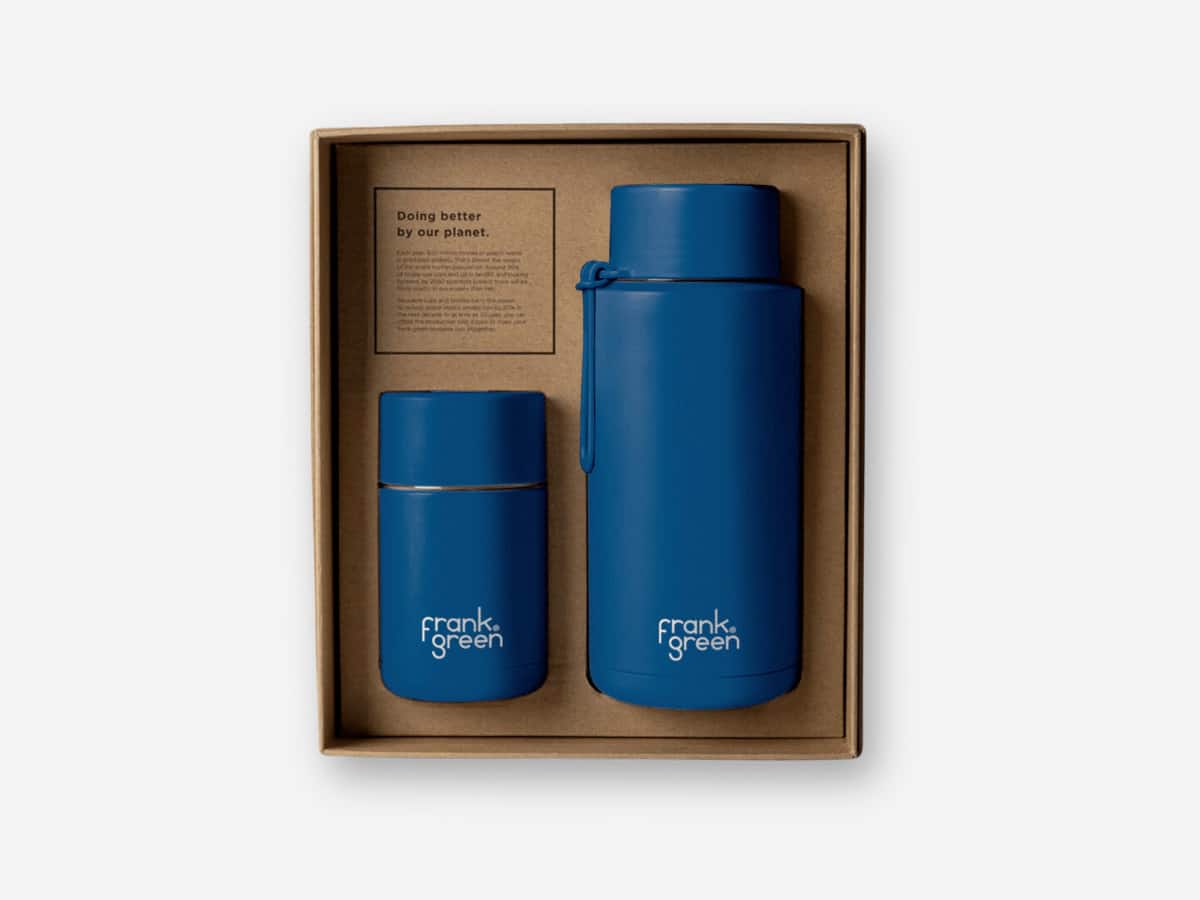 Frank Green Ceramic Reusable Cup
The Frank Green Ceramic Reusable Cup is the perfect companion for those who enjoys their daily brew on the go. This 10oz cup, made from high-quality ceramic, looks elegant and helps reduce single-use plastic. The deep ocean colour adds a touch of sophistication, and the silicone lid ensures no spillage. Part of the 'Gift Set Desk Buddy,' which includes a 20oz reusable bottle and straw lid, it's a step towards sustainable living without compromising style or convenience. Show them you care for him and the planet with this chic gift.
Price: AUD$79.95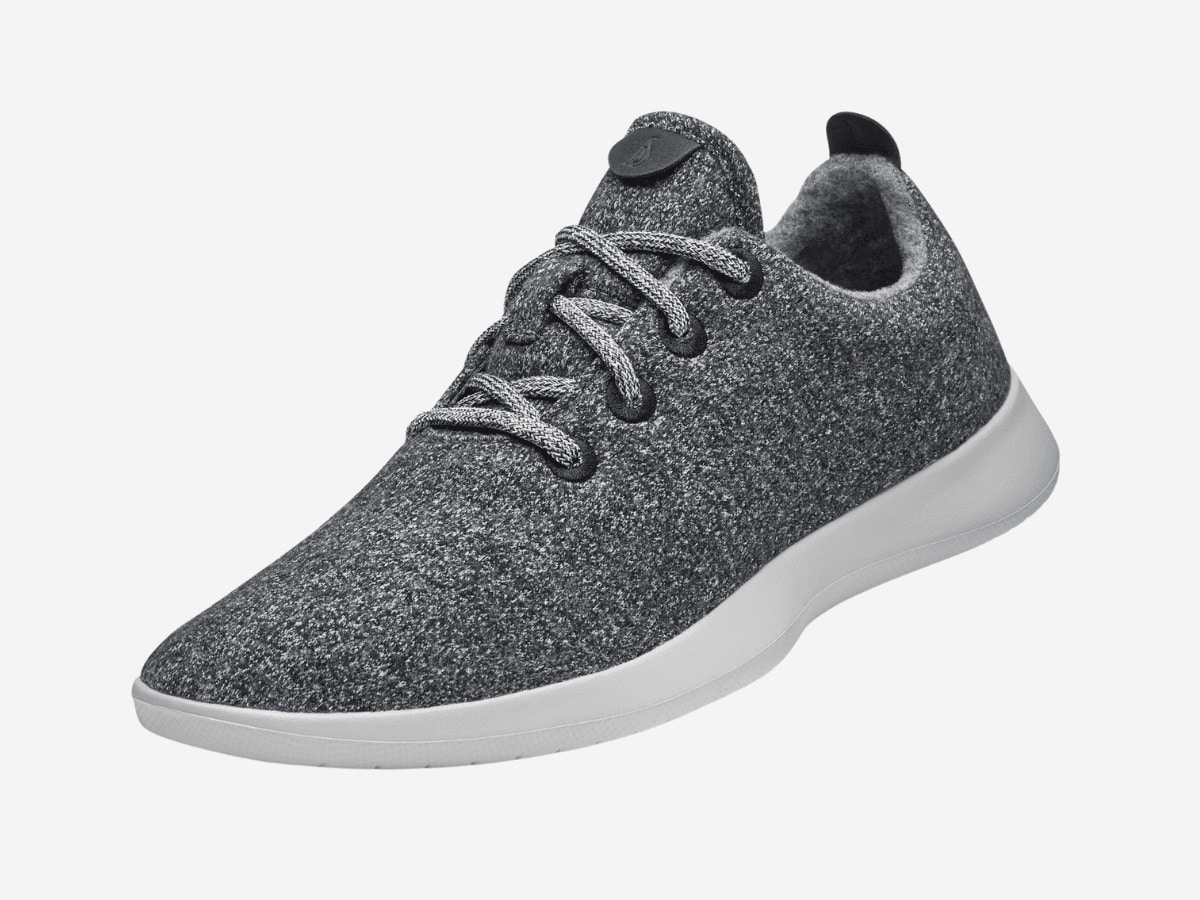 Allbirds Wool Runners
If your special someone's shoe game needs an eco-friendly upgrade, look no further than Allbirds Wool Runners. Made with responsibly sourced Merino wool, these runners are as soft and comfortable as they are sustainable. The Allbirds Wool Runners, designed for everyday wear, offer unmatched comfort with minimalistic style and breathability. Their renewable materials and carbon-neutral commitment set a new standard for environmentally conscious footwear. Plus, they're machine washable for hassle-free care. Whether they're hitting the gym or out for a casual stroll, these runners are a perfect blend of style, comfort, and eco-responsibility.
Price: AUD$160
Blueland The Clean Essentials
Introduce your someone to a smarter way to clean with Blueland's The Clean Essentials. This unique set features reusable containers and dissolvable cleaning tablets, making it a standout in sustainable home care. Just fill the bottles with water, drop in the tablets, and experience effective cleaning without the single-use plastic waste. The kit includes multi-surface, glass, bathroom cleaners, and foaming hand soap. It's more than a cleaning solution; it's a statement on environmental responsibility. A perfect gift for those who take pride in a clean home and a clean planet.
Price: AUD$39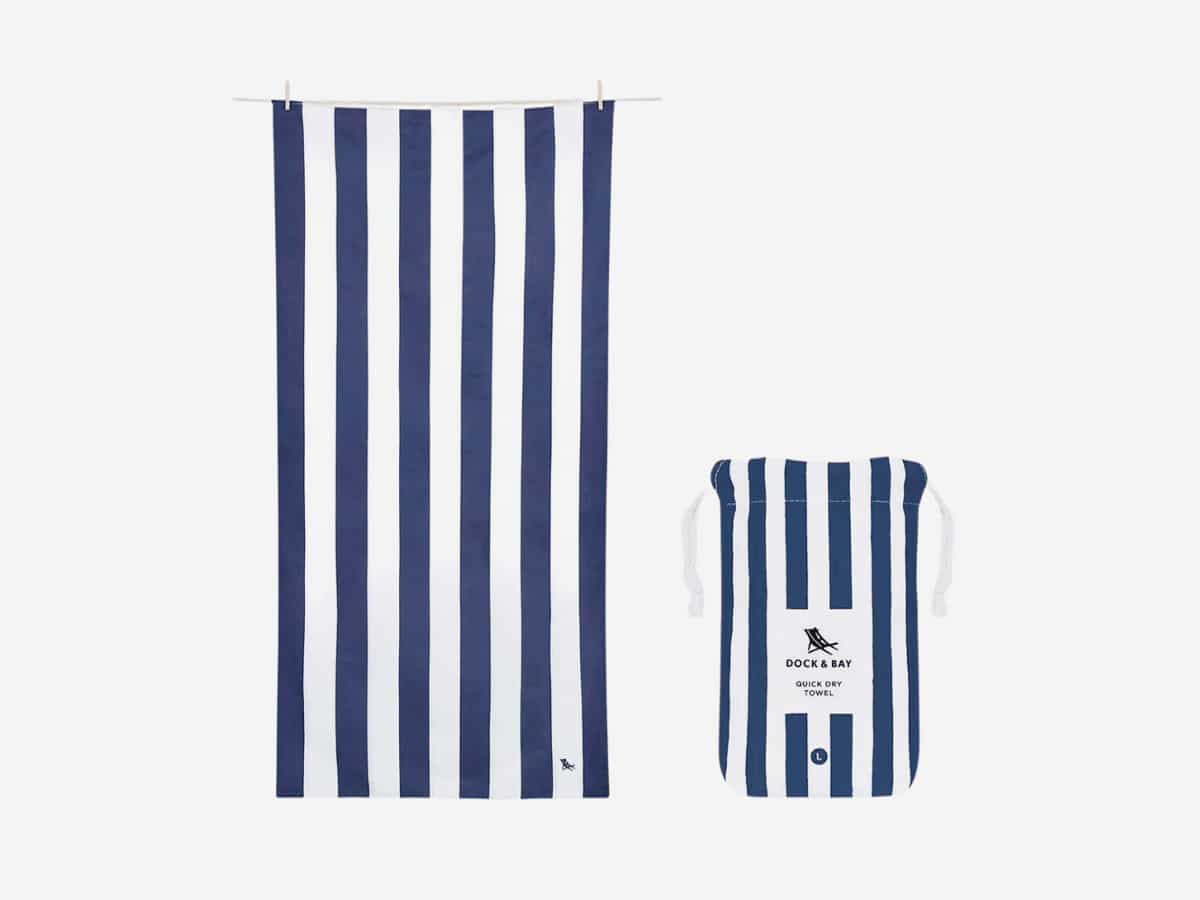 Dock & Bay 100% Recycled Cabana Collection Towel
Upgrade the beach or poolside experience with the Dock & Bay 100% Recycled Cabana Collection Towel. This large beach towel, made entirely from post-consumer plastic, redefines eco-luxury. The quick-dry, compact design adds convenience, while the striking cabana stripes exude timeless style. Not just a towel; it's a statement piece that combines sustainability and sophistication. Lightweight and sand-repellent, it's a practical gift with a conscious twist. Treat them to this perfect companion for his next beach getaway or pool session, knowing you're supporting a cleaner planet.
Price: AUD$50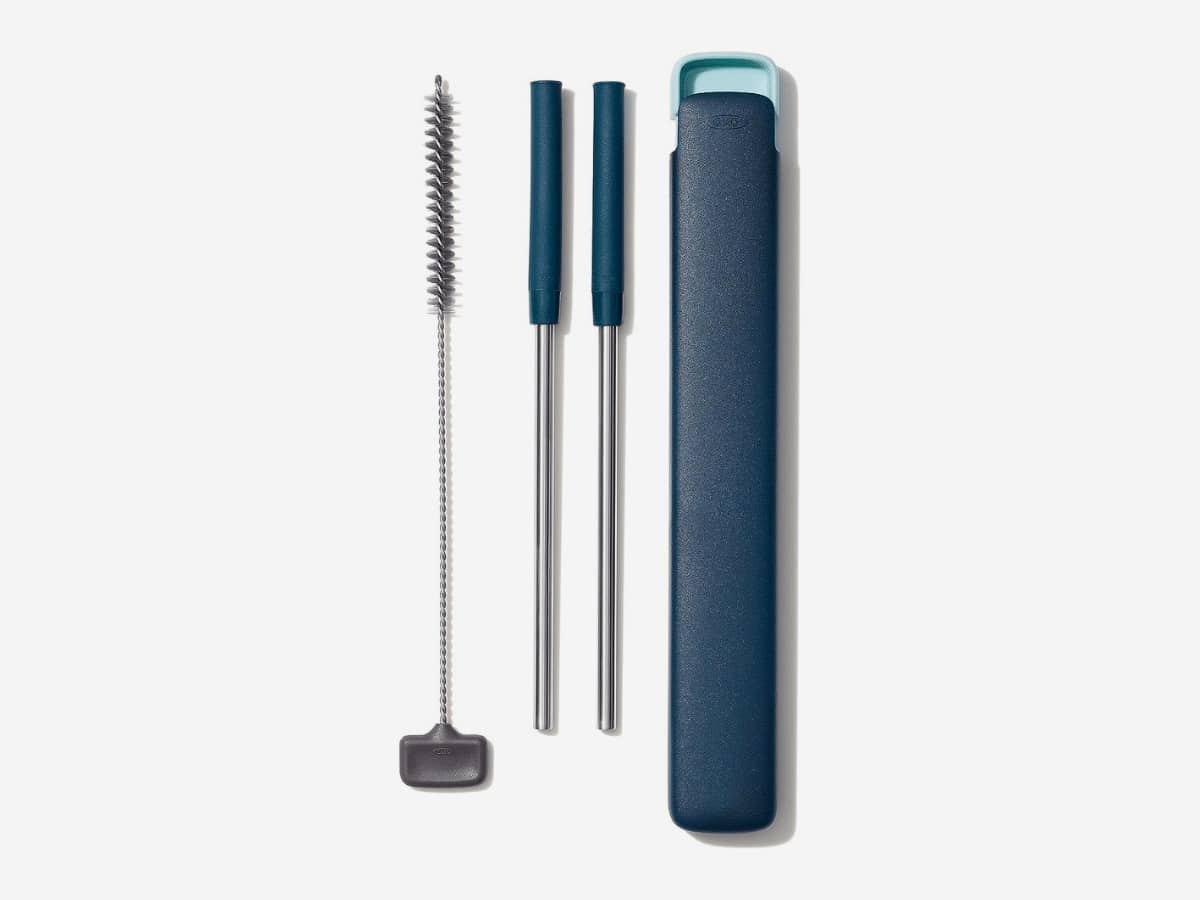 OXO Good Grips Stainless Steel 4 Piece Reusable Straw
Sipping responsibly is easy with the OXO Good Grips Stainless Steel 4 Piece Reusable Straw set. These stylish, stainless steel straws are perfect for the environmentally-conscious person who loves his beverages but wants to avoid single-use plastics. Complete with a cleaning brush for effortless maintenance, these straws are durable and dishwasher safe, offering convenience without compromising quality. They come in a handy carrying case, making them ideal for on-the-go use. Show them that eco-friendly living can be sleek and practical with this thoughtful, waste-reducing gift.
Price: AUD$14.95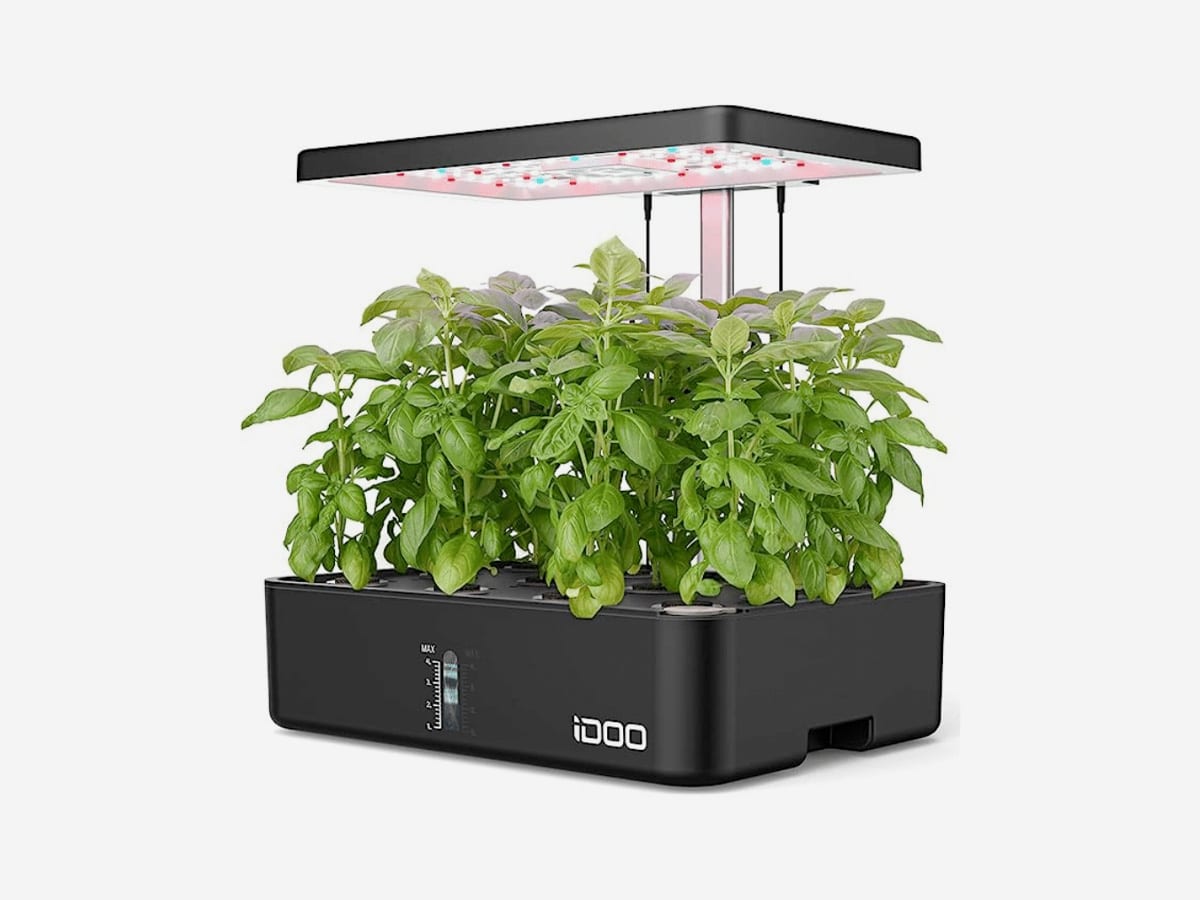 iDOO Hydroponics Growing System
Cultivate a green thumb with the iDOO Hydroponics Growing System, an indoor gardening solution that's as innovative as it is sustainable. This soil-free growing system allows users to cultivate fresh herbs, vegetables, or flowers in the kitchen or living room. Adjustable LED grow lights and an automatic timer ensure optimal growth conditions all year round. The smart control panel makes it easy to set up and manage, whether they are a gardening novice or a seasoned pro. It's a gift that brings nature indoors and adds fresh flavours to every meal.
Price: AUD$129.99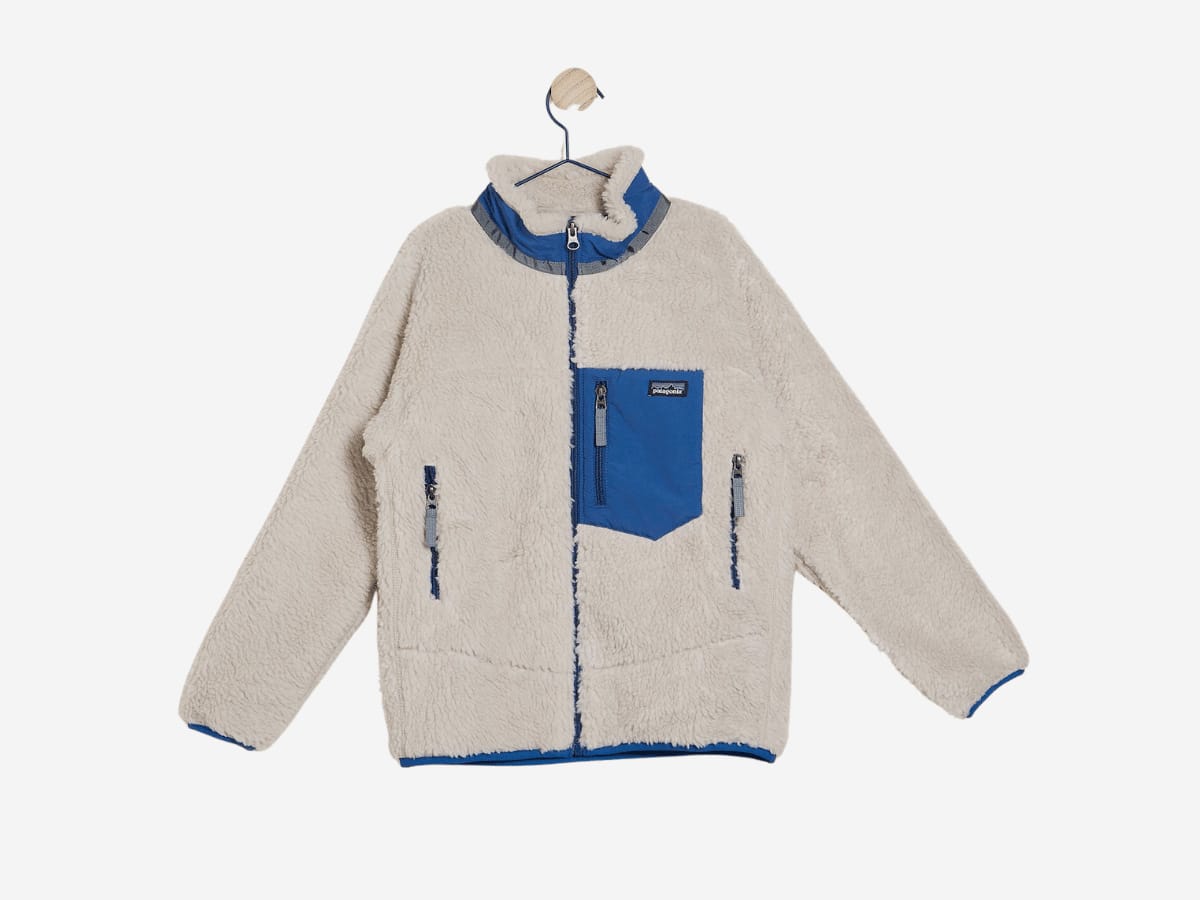 Patagonia Men's Classic Retro-X Jacket
Equip your giftee with the Patagonia Men's Classic Retro-X Jacket for those chilly adventures. This jacket offers warmth without sacrificing sustainability thanks to its 100% polyester (50% recycled) Sherpa fleece construction. The windproof membrane and moisture-wicking capabilities ensure comfort in varying weather conditions, while the retro style adds a touch of classic ruggedness. Zippered pockets provide secure storage, and Fair Trade Certified sewing reflects Patagonia's commitment to ethical manufacturing. A blend of outdoor performance and style, this jacket is the perfect gift for the active and eco-conscious person.
Price: AUD$279.95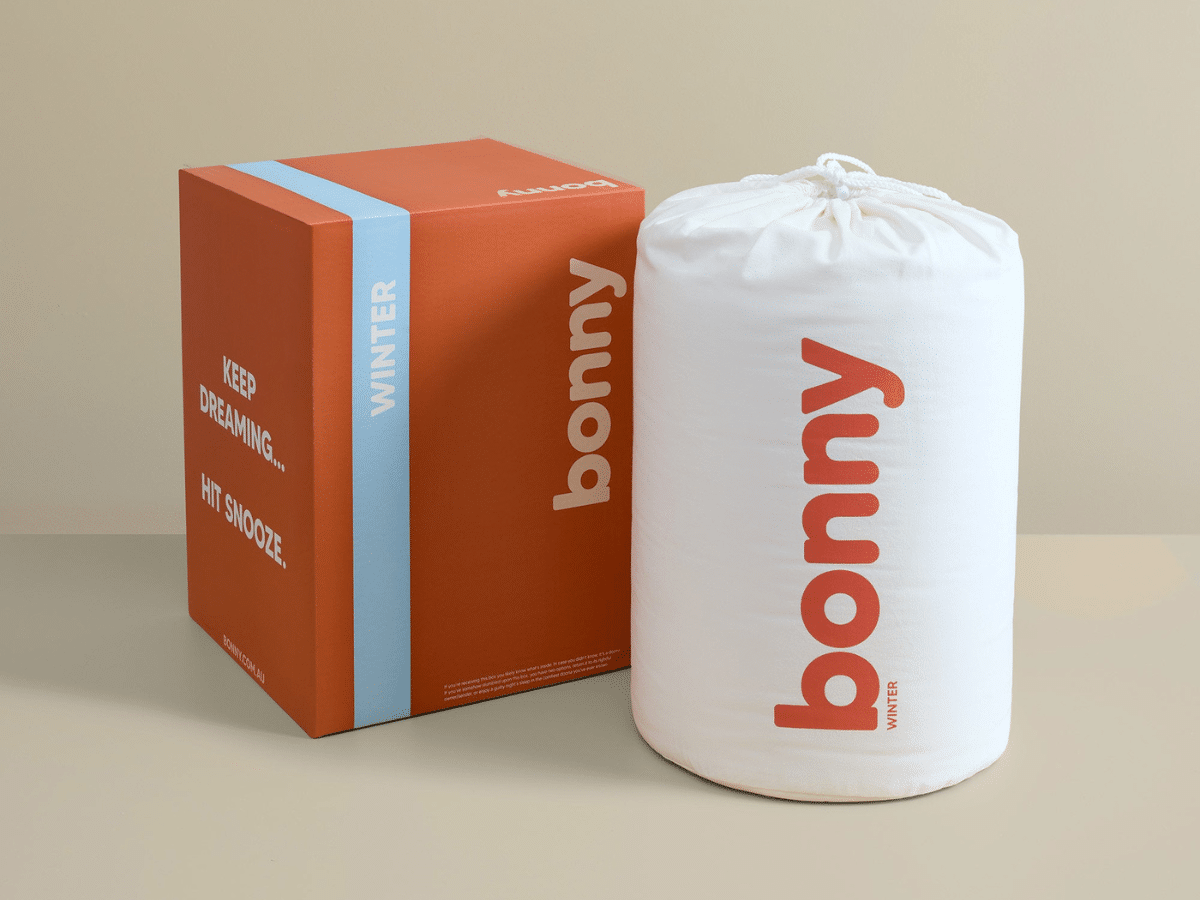 Bonny Doonas
Gift the ultimate in luxurious comfort with Bonny Doonas. These premium doonas are expertly crafted in Australia, featuring top-quality Australian wool filling that's soft, breathable, and temperature-regulating. These fine-cotton doonas provide year-round comfort, keeping users cozy in winter and cool in summer. With various weights and sizes to choose from, you can find the perfect fit for his relaxation needs. Bonny takes pride in their environmentally responsible practices, making this an ideal gift for those who values quality and sustainability. Prices vary based on size and weight.
Price: From AUD$299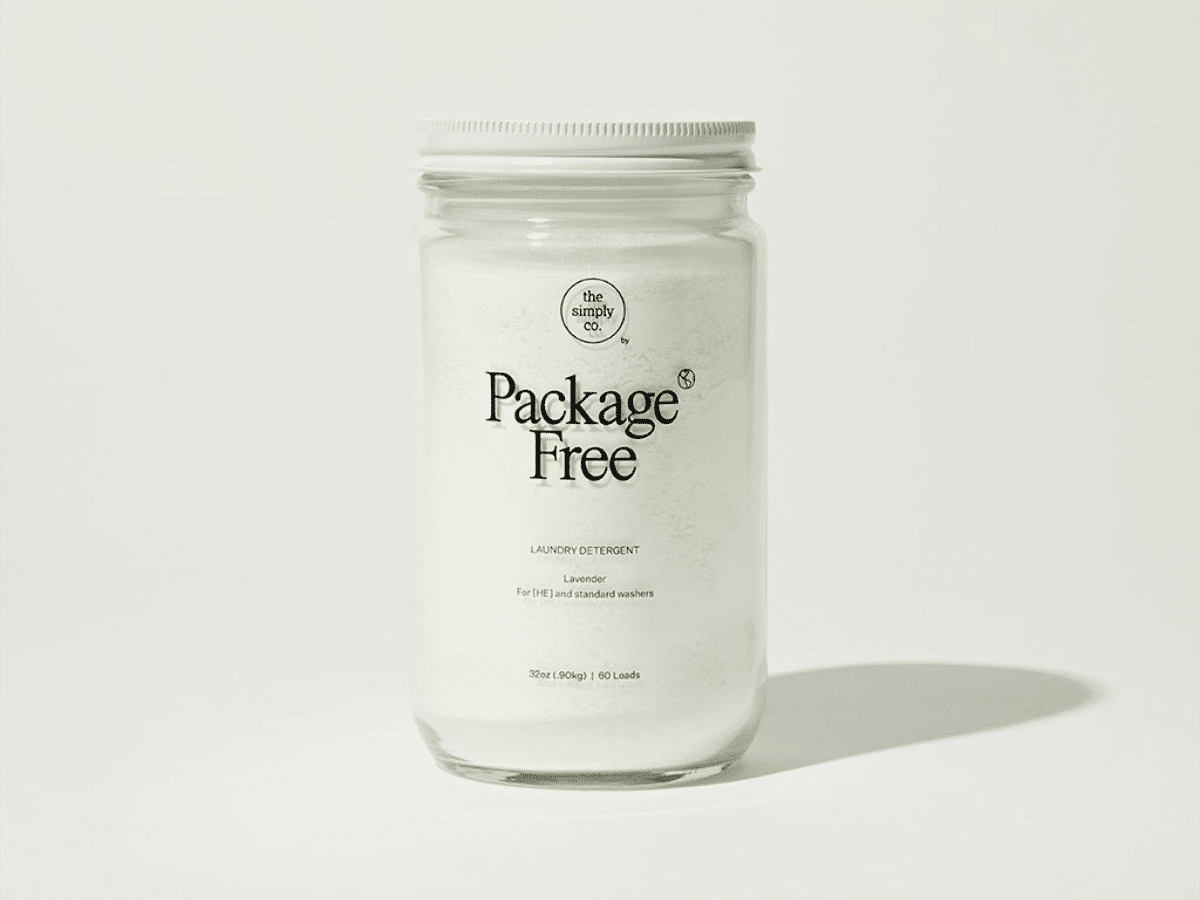 Simply Co. Laundry Detergent
Simply Co. Laundry Detergent is an eco-friendly way to keep clothes fresh and clean. Made with only three natural ingredients, it's a detergent that promises to clean effectively without harsh chemicals or synthetic fragrances. It's vegan, cruelty-free, and comes in a recyclable glass jar, aligning with a zero-waste lifestyle. Whether your giftee is laundering their work shirts or washing the weekend wear, this detergent delivers impeccable results without harming the environment. It's more than just a household essential; it's a step towards a greener future.
Price: AUD$16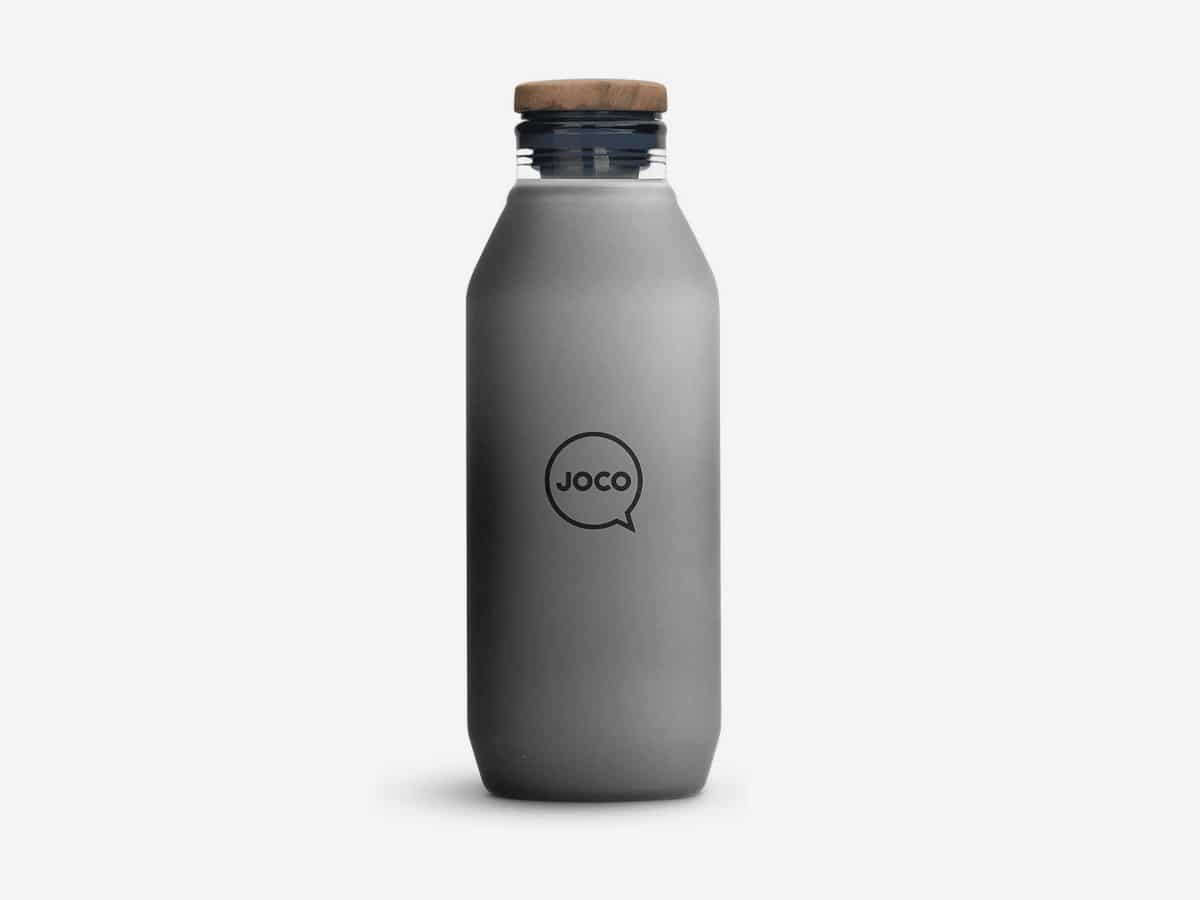 Joco Water Flask
Keep your special someone hydrated in style with the Joco Water Flask. This reusable water flask is thoughtfully crafted from high-quality, non-porous borosilicate glass, ensuring no lingering tastes or odours. It's wrapped in a thermal silicone sleeve, offering protection and a secure grip. With a sleek and minimalistic design, it fits comfortably in cup holders and bags, making it perfect for daily use, whether at the office or on outdoor adventures. BPA-free and dishwasher safe, it's a sustainable alternative to single-use bottles. Give the gift of eco-friendly hydration with Joco.
Price: AUD$29.95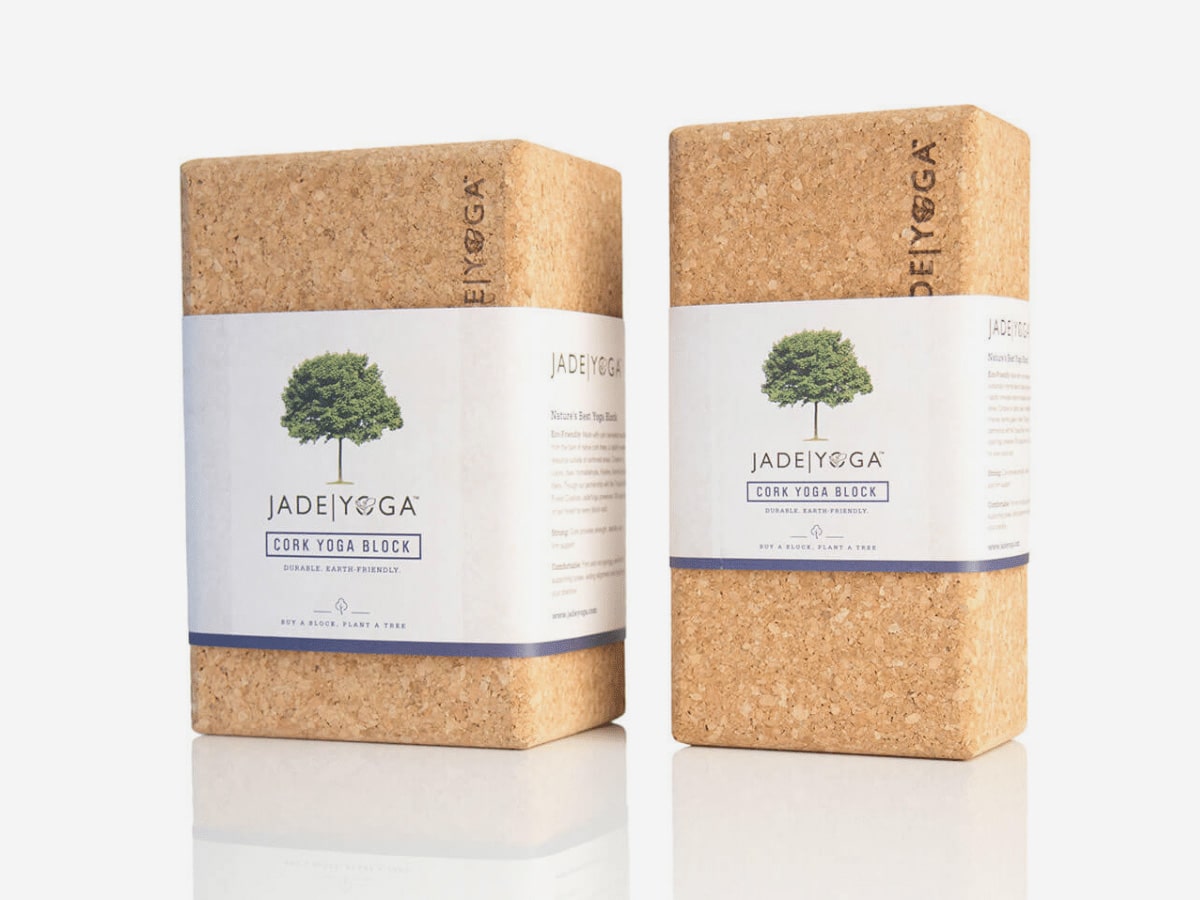 Jade Yoga Blocks
Help your giftee on their way to serenity with the Jade Yoga Cork Blocks. These sustainable cork blocks provide stability and support during yoga sessions, allowing for proper alignment and increased flexibility. Cork's natural texture offers excellent grip and feels comfortable against the skin. Eco-friendly and non-toxic, these blocks align with a conscious approach to wellness. They're perfect for yoga enthusiasts, from beginners seeking support to advanced practitioners exploring new poses.
Price: AUD$29.95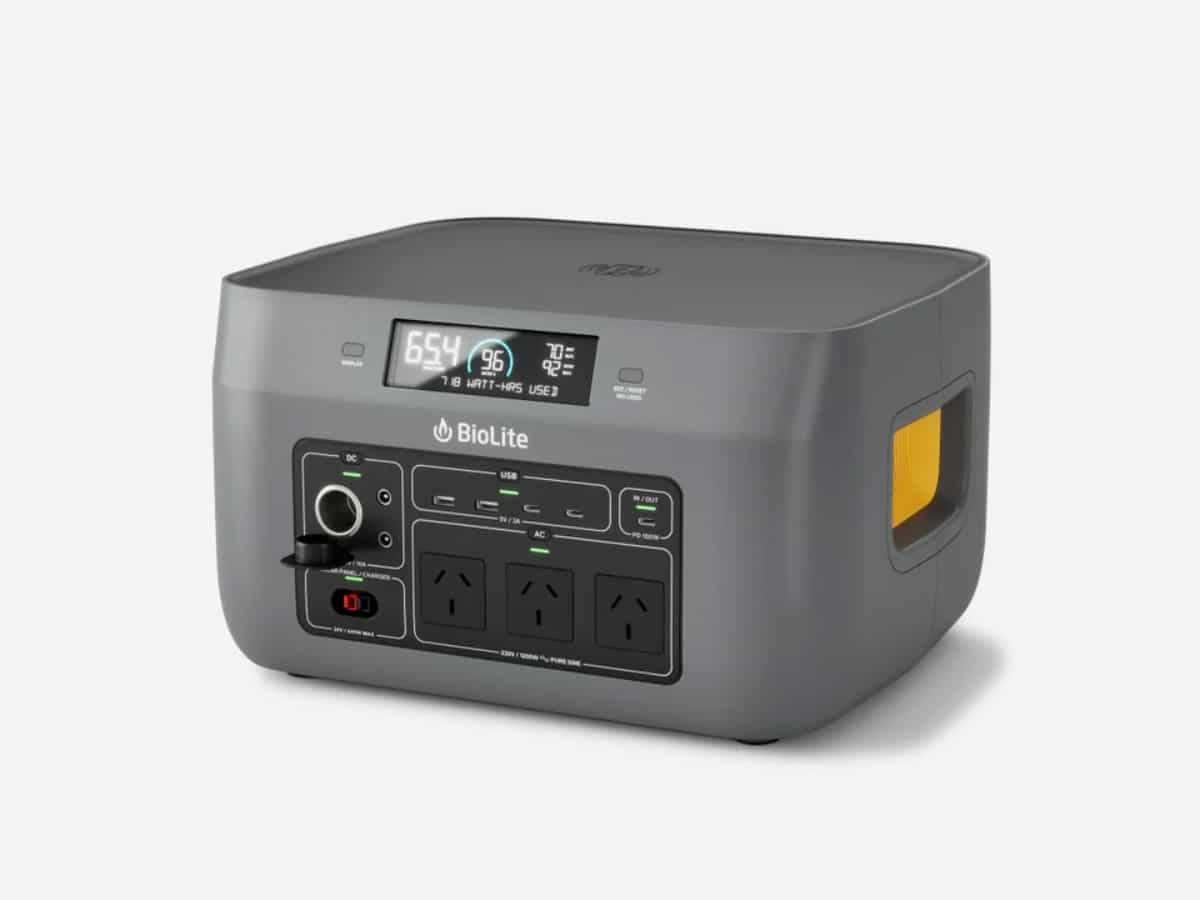 Biolite Solar Generator Kit
The Biolite Solar Generator Kit is an off-grid dream come true for anyone who loves the great outdoors. This powerful solar-powered generator kit can store up to 1500Wh of energy, allowing them to power his devices, tools, and even appliances when camping or during emergencies. The kit includes a portable solar panel, ensuring that they can recharge on the go. With real-time data on power usage and remaining charge, managing energy has never been easier. Compact and easy to use, this is the ideal gift for the adventurous, eco-conscious person.
Price: AUD$2,495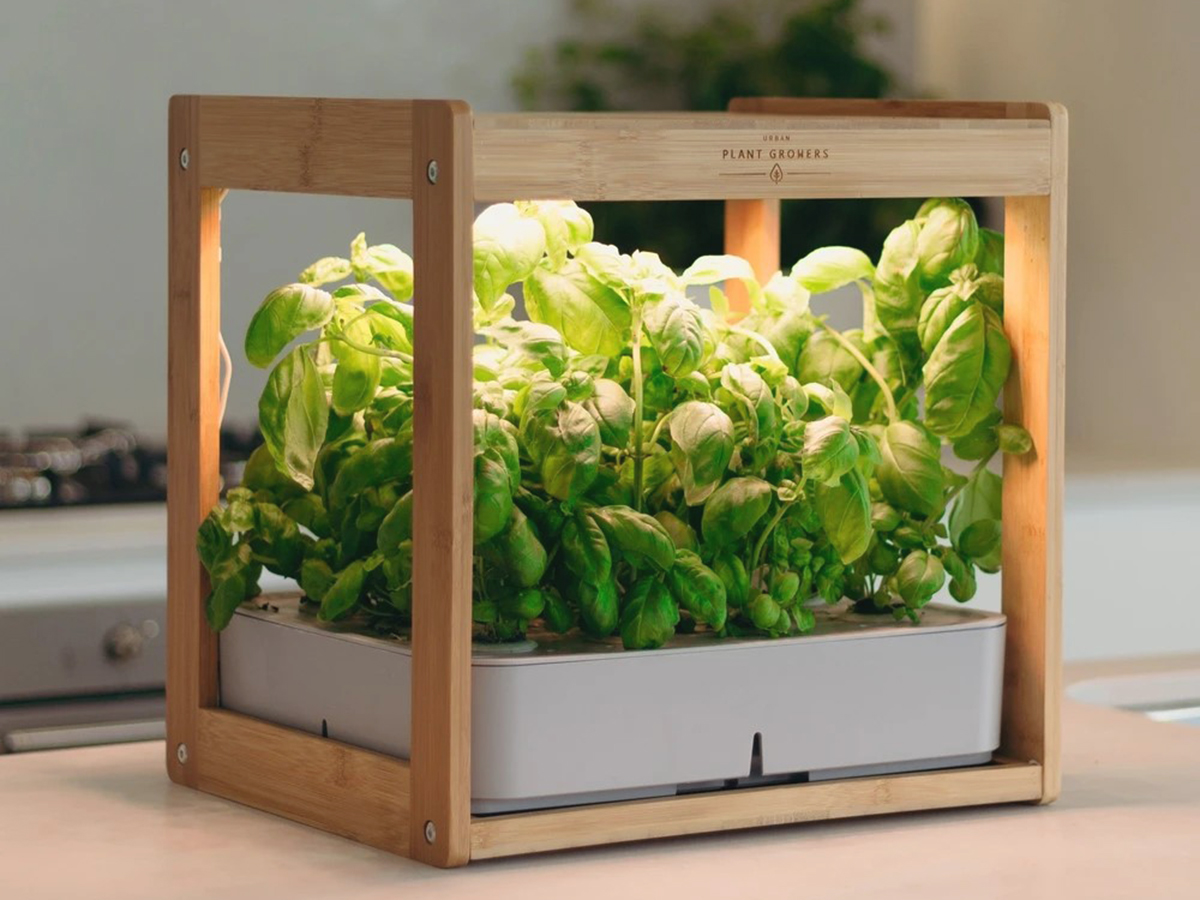 Ecokitchen Smart Garden
Ecokitchen Smart Garden is the perfect gift for those who love to grow their own food. The set comes with the EcoKitchen basin that has a built-in pump and is secured by a modern bamboo structure with integrated full-spectrum SMD LED grow lights. The pump provides aeration and nutrient circulation for the roots of your plant, it runs for 10 minutes every half hour. Plus the 7.5 Litre water reservoir lets you grow and grow and grow before you need to re-water your plants.
Price: From $139.95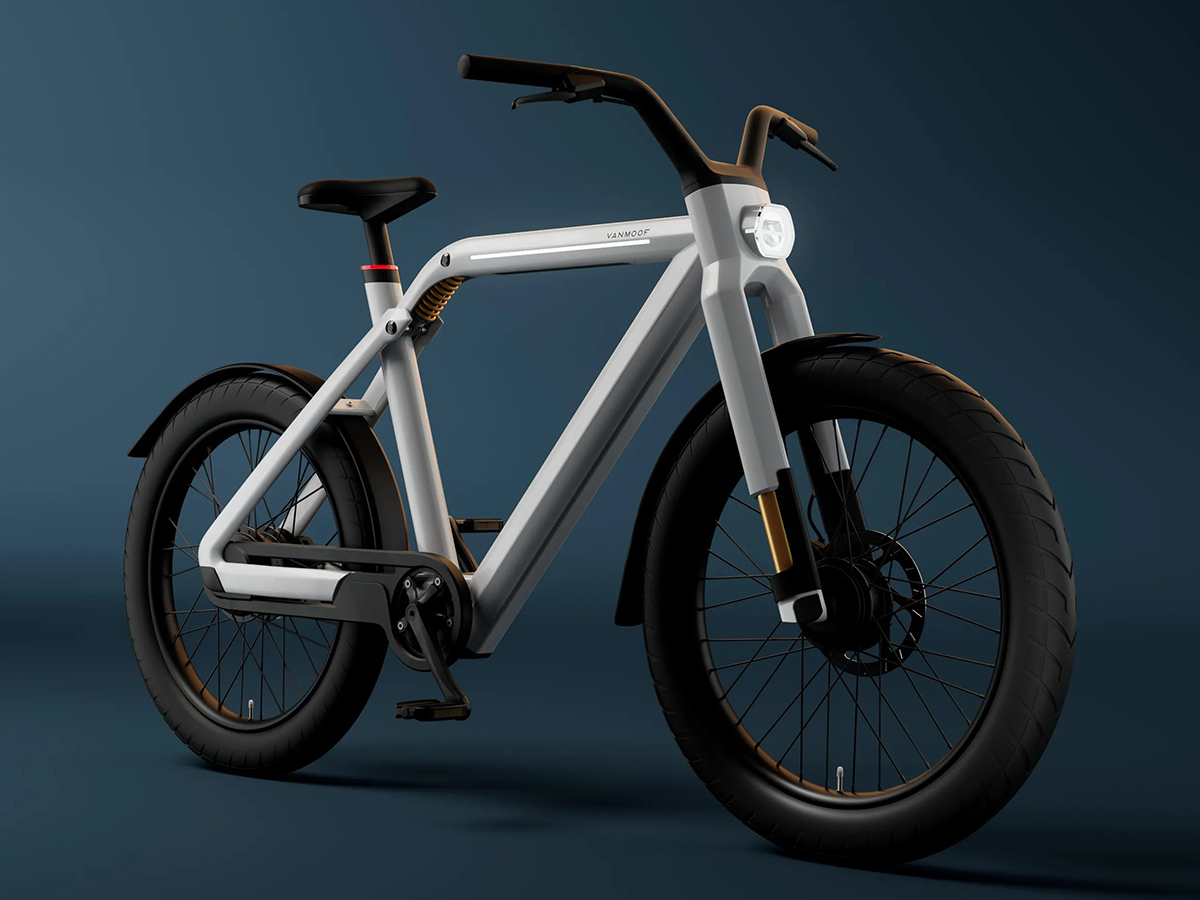 VanMoof V E-Bike
VanMoof V E-Bike has a radically compact frame with extra-agile handling for quick getaways. It features an updated motor, integrated hydraulic brakes, automatic electronic gear shifting with four speeds and integrated anti-theft tech with onboard alarms and smart location tracking. Plus there is a number of accessories to further enhance your ride.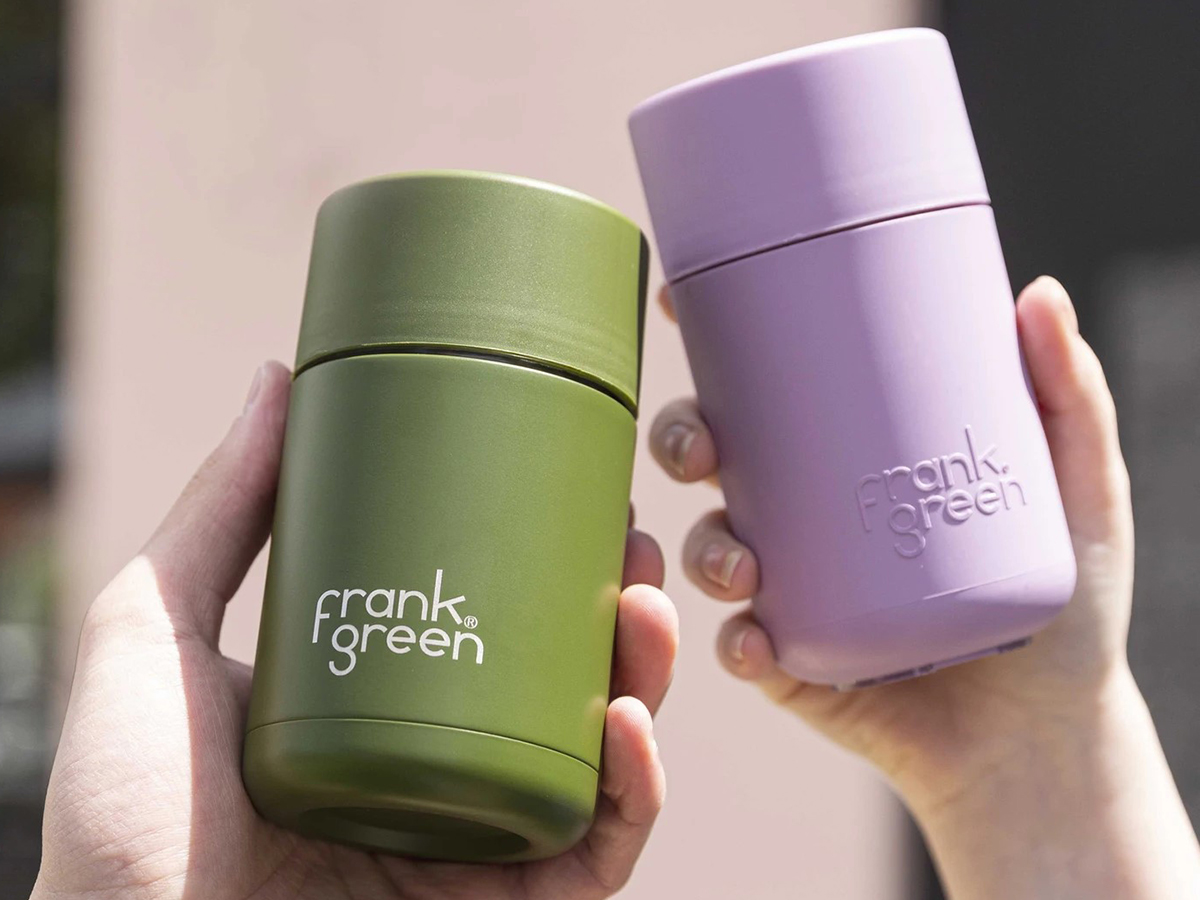 Frank Green Original Reusable Cup
This reusable cup is made from quality materials with a stain and odour-resistant inner lining and a smart double-walled Thermo outer layer. This keeps your beverage hotter or colder for longer than any other single-use cup. It comes with their signature non-slip grip and comes with their patented push-button lid that won't spill, and it's 100% dishwasher safe. It comes in a small 230ml size and a regular 340ml size.
Price: From $34.95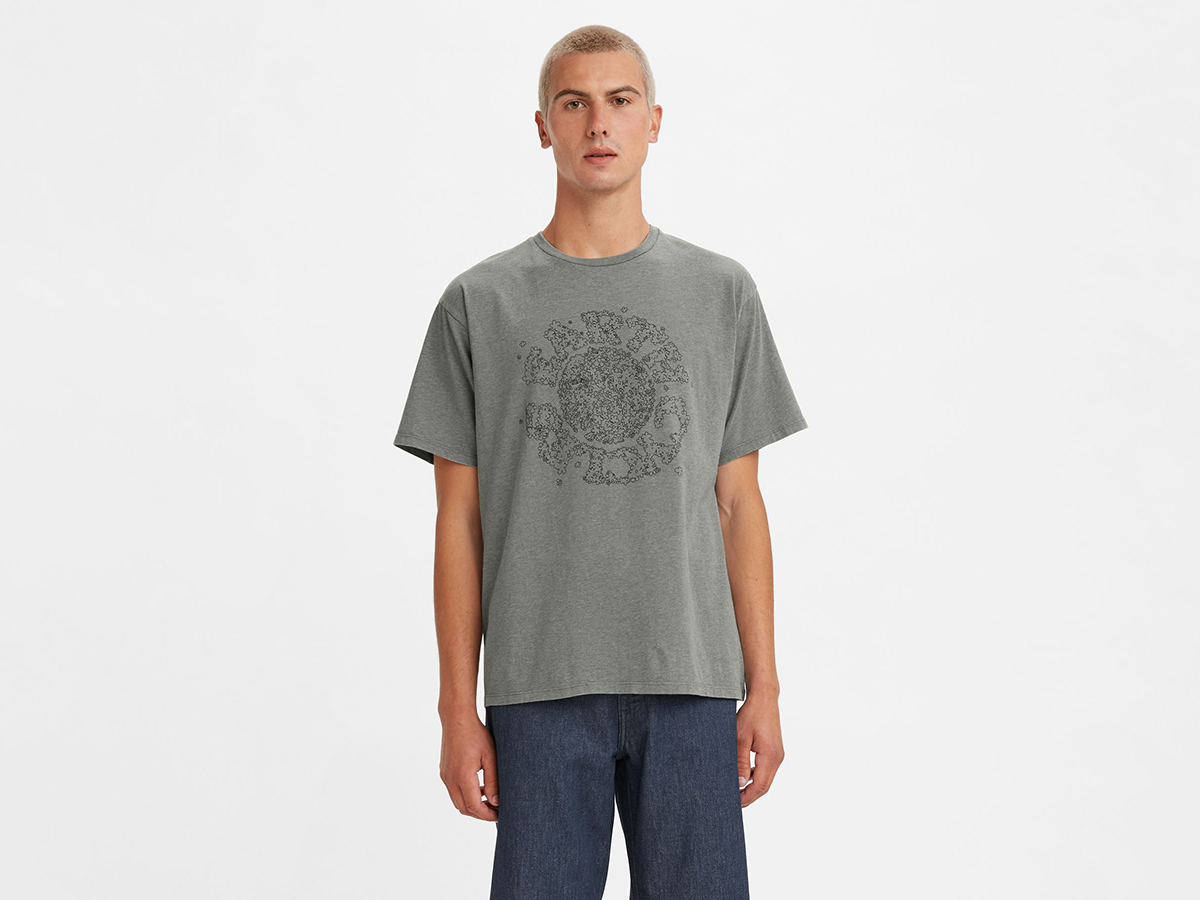 Levi's Vintage T-Shirt
Levi's Vintage T-Shirt is part of Levi's new WellThread collection. It is their most sustainable collection as it is designed to be 100% recyclable. This crewneck shirt has short sleeves and is made with organic cotton and dyed-through an ultrasonic plant dye process.
Price: From AUD$54.95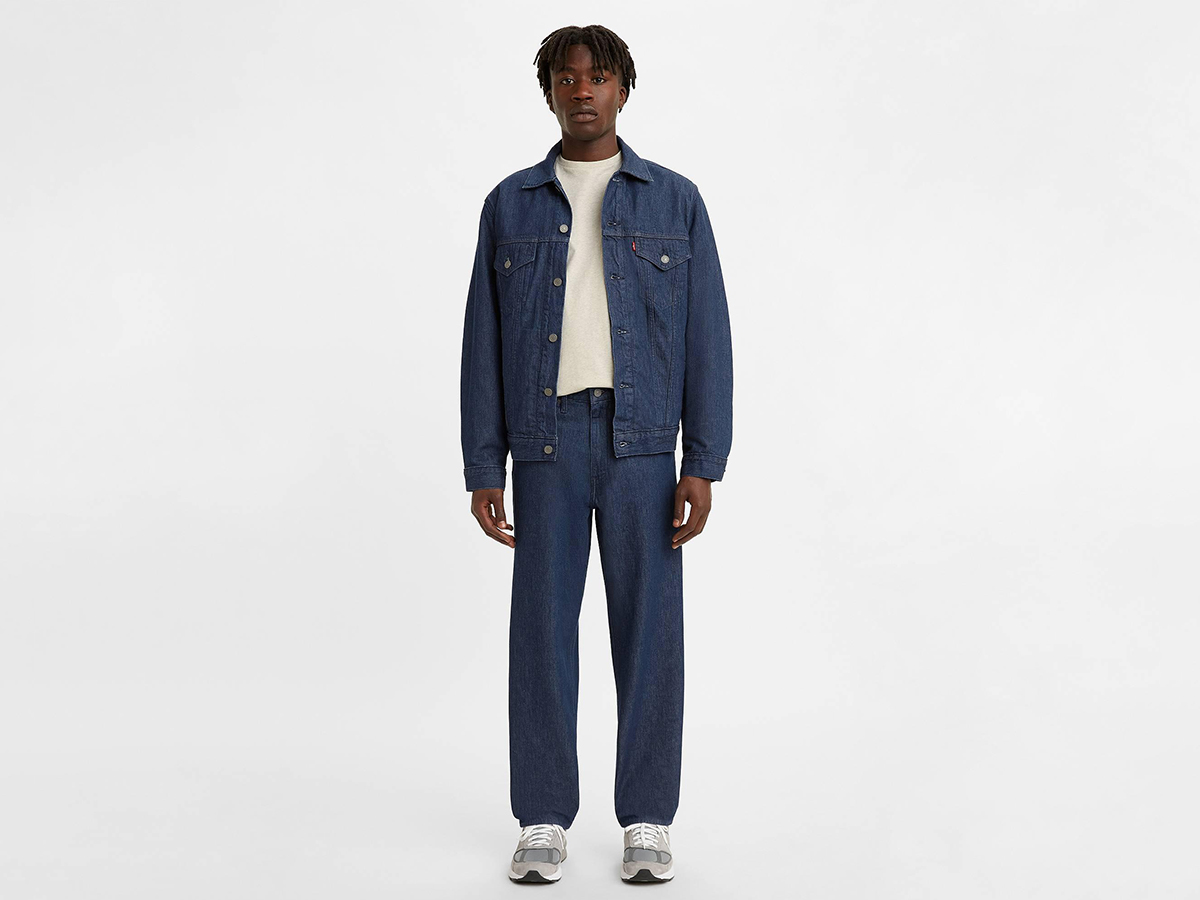 Levi's Wellthread Stay Loose Jeans
Levi's Wellthread Stay Loose Jeans are made from 100% organic cotton and denim. It is dyed with natural plant-based indigo and features 5-pocket styling. These jeans are also part of Levi's new WellThread collection. It is their most sustainable collection as it is designed to be 100% recyclable.
Price: From AUD$179.95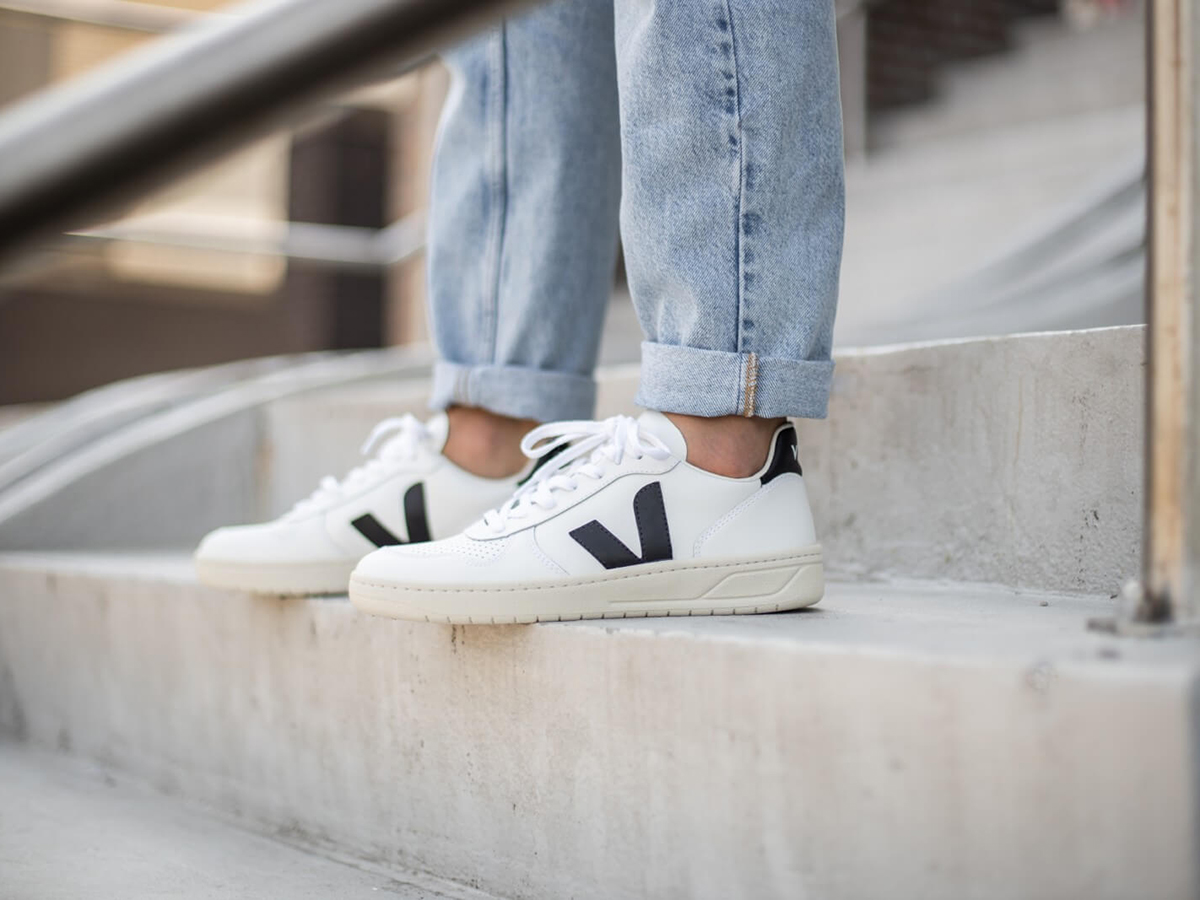 VEJA V10
VEJA V10 is made using materials that are sourced locally from mostly organic and wild sources around Brazil. The V-10 is VEJA's 10th Anniversary silhouette, It has a retro multi-panelled leather upper on top of a chunky Amazonian rubber cup sole with an organic cotton inner lining.
Price: From AUD$265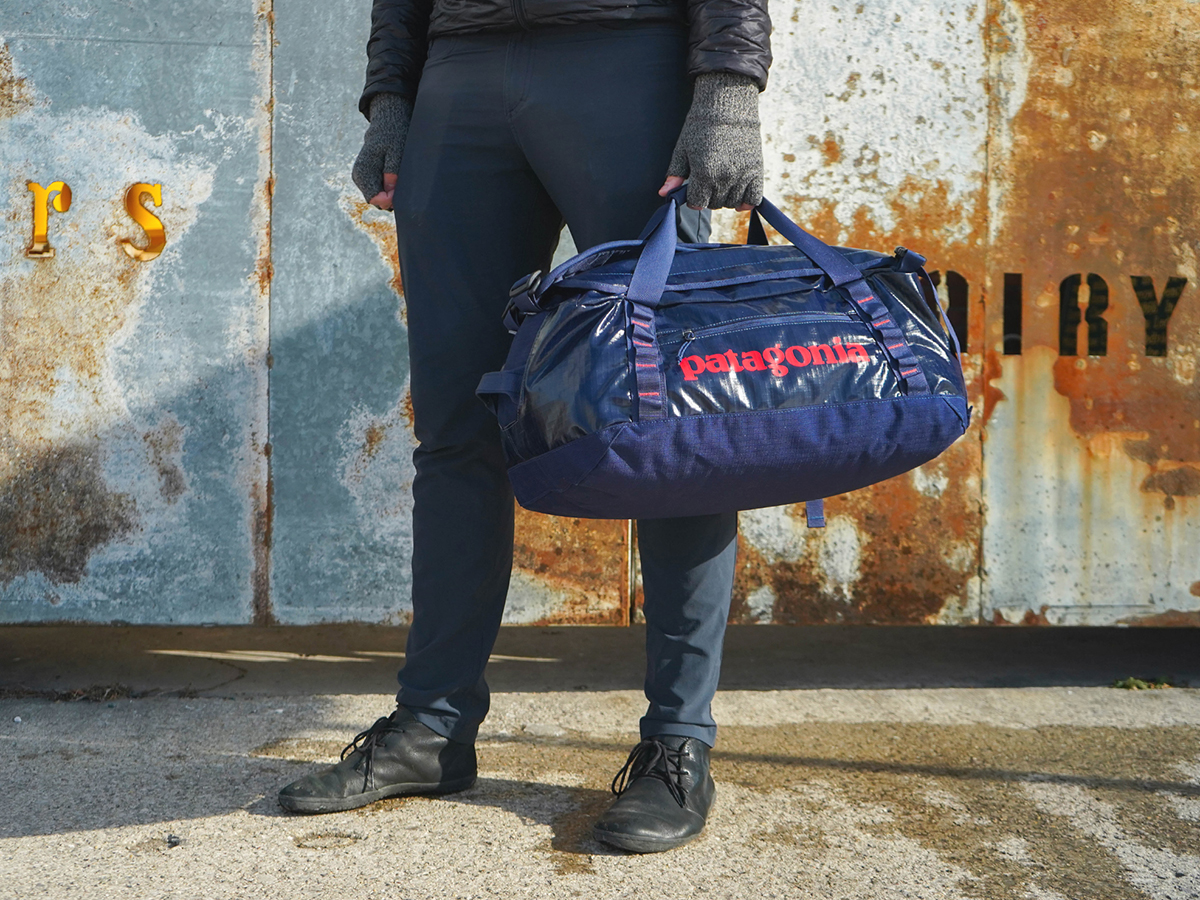 Patagonia Black Hole Duffel 40L
Patagonia Black Hole Duffel comes with a 40L volume capacity and contains a multitude of handy pockets and a reinforced base. It's crafted from 100% recycled polyester with a durable, weather-resistant TPU coating and features a detachable, padded shoulder strap and two carry handles.
Price: From $229.95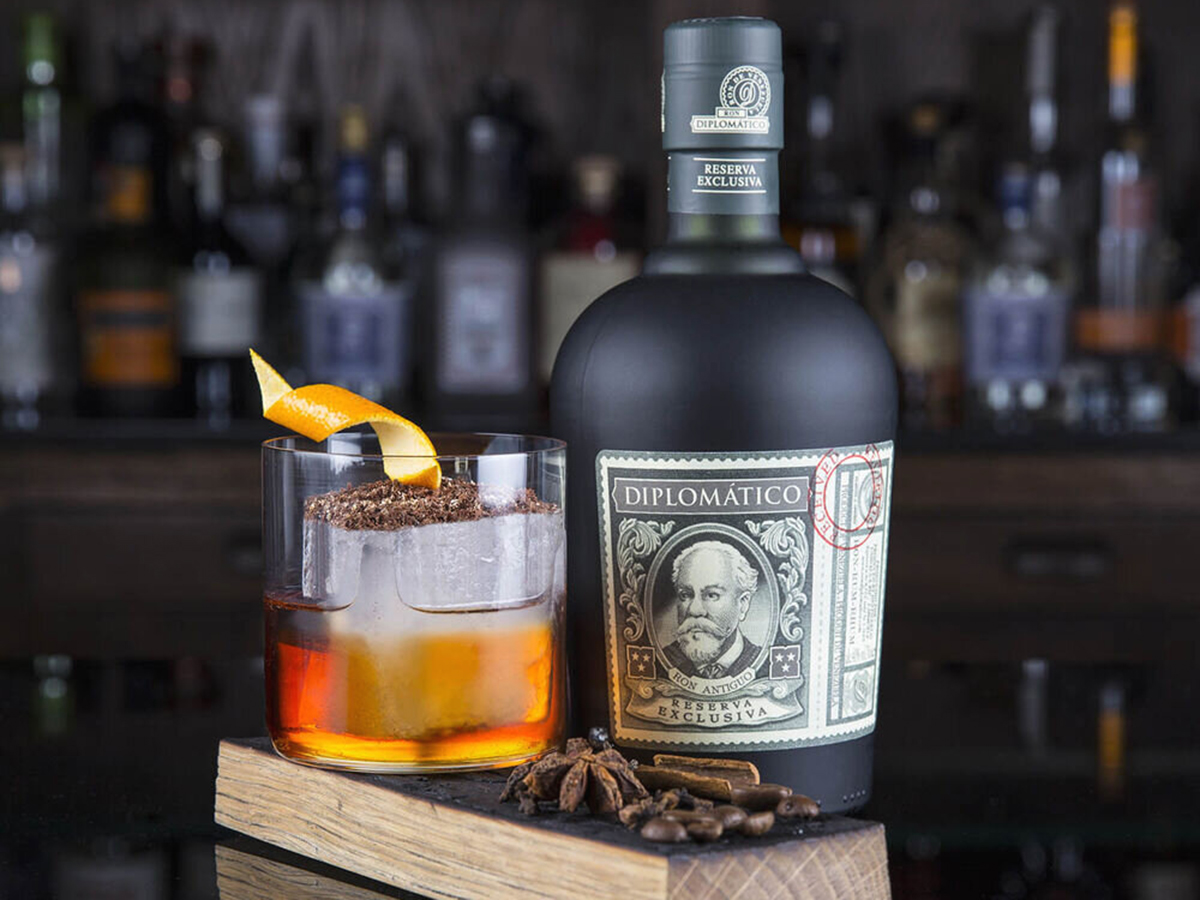 Diplomatico Exclusiva Reserva
Diplomatico Exclusiva Reserva is a Dark Rum from Venezuela. It's a blend of 20 per cent light column distilled rums with 80 per cent pot still rums aged up to 12 years. A proportion of those are rums from exceptional barrels that are used in Master Blender Tito Cordero's secret preparation.
Price: From AUD$112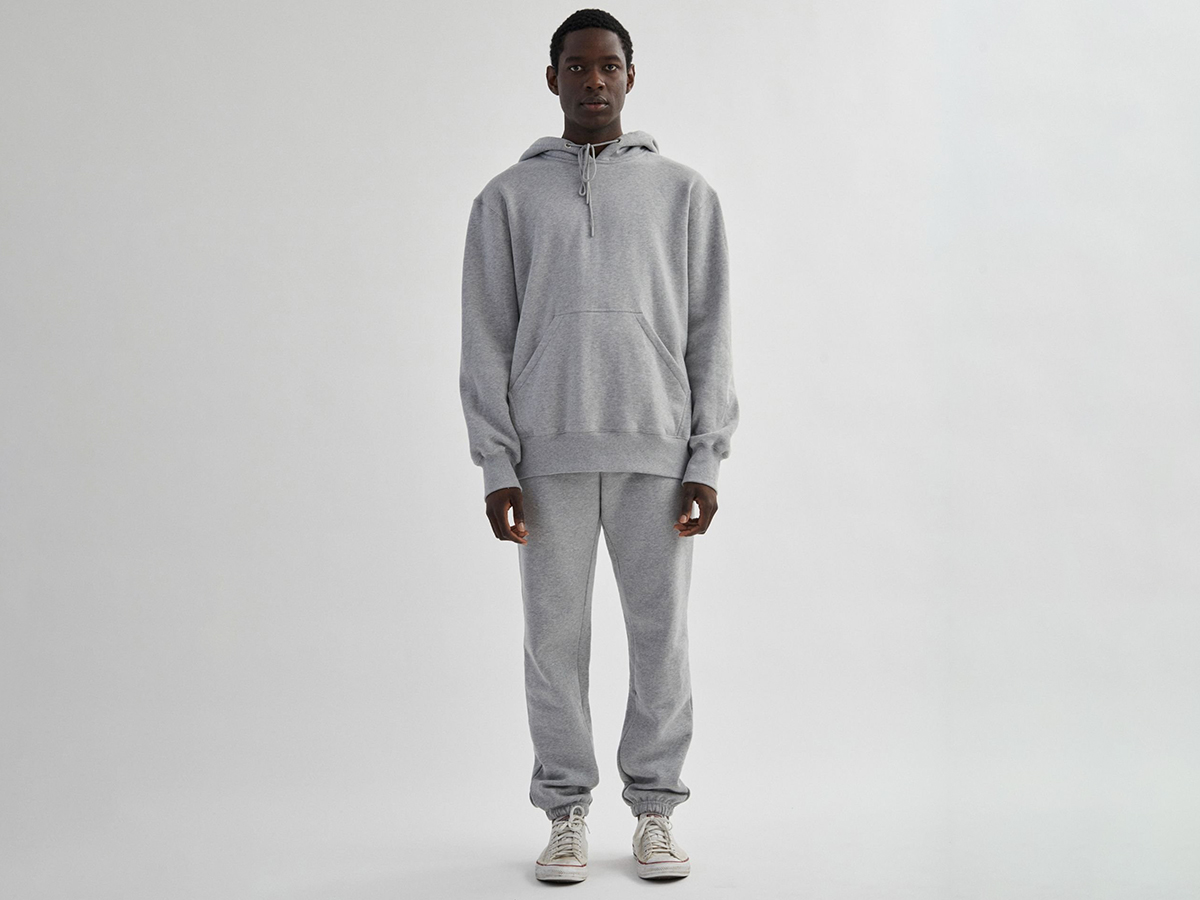 Maggie Marilyn Somewhere Man Collection
Maggie Marilyn Somewhere Man Collection is filled with circular, traceable and evergreen men's essentials. They're made from organic cotton, organic linen, and ethically farmed merino. The collection has everything from blazers to sweatshirts all the way to t-shirts and shorts and everything in between.
Buy Somewhere Man Collection at Maggie Marilyn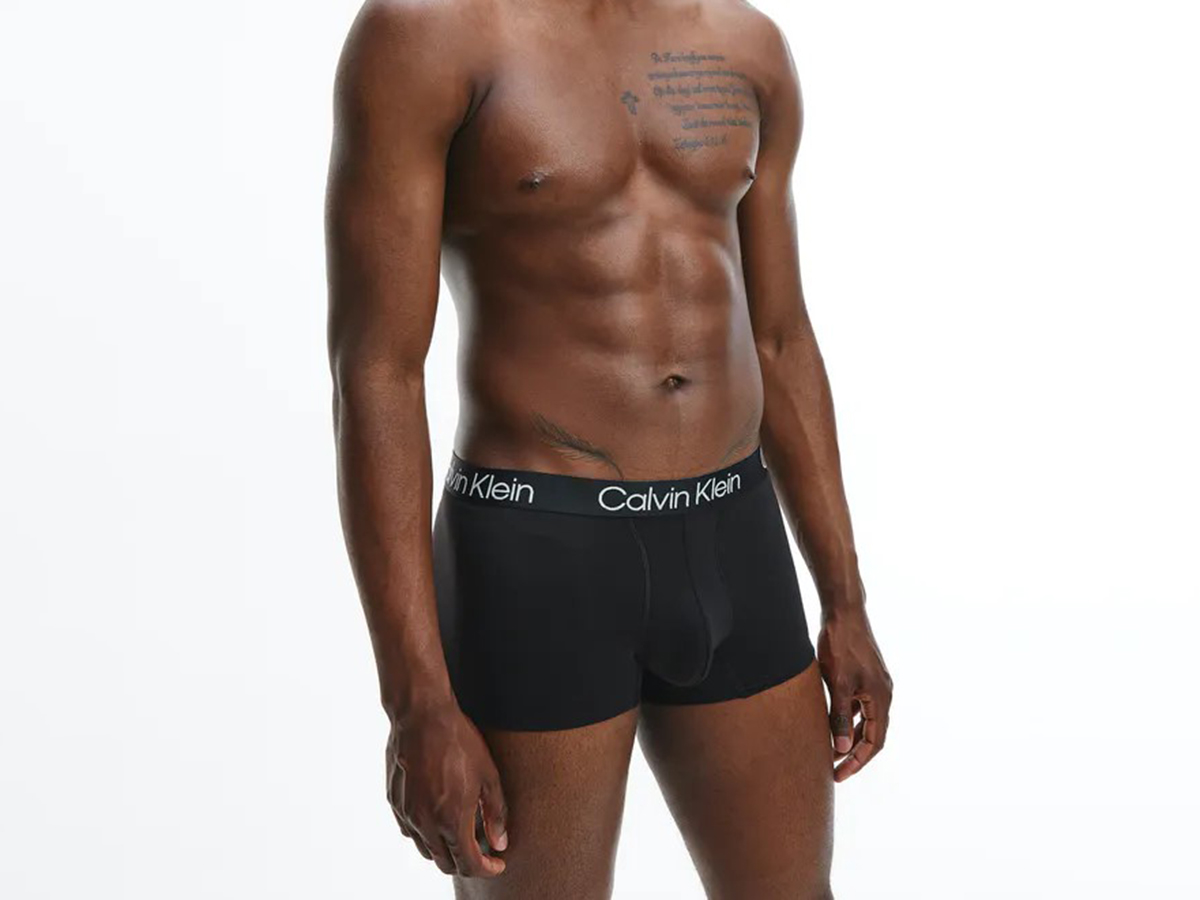 Calvin Klein Eco-Friendly Cotton Trunks
Calvin Klein eco-friendly Cotton Trunks are created with recycled materials topped by the iconic logo waistband in a modern matte and shine finish. This three-pack of trunks features a cotton stretch fabrication, medium rise waist and a signature elastic waistband.
Price: From $109.95
Things to Consider for Sustainable Gifts
When it comes to tech gift ideas, simply wrapping a bow on a new water bottle isn't always enough. In fact, if you want to get the special occasion right, there are a few things you need to consider:
Price: Perhaps the most obvious consideration, the price will inevitably play a factor in your purchasing decision. While you may want to splash out for a significant birthday or gifting event, more often than not, you'll be aiming around the $50-$100 mark for most gifts. Importantly, gifts that are sustainable and ethically produced often come with a higher price point. To get the most out of your tech gift idea, don't be afraid to shop around for the best price.
Australian Made: If you are looking for sustainable products, one good thing to look for is the Australian Made logo. Supporting local businesses is a great way to keep the domestic market strong and encourage more brands to source ethically and sustainably.
Fair Trade: Another important distinction for sustainable gifts is the use of Fair Trade operations. Put simply, this is a term that refers to an arrangement designed to help producers in developing countries achieve sustainable and equitable trade relationships. Ultimately, this combines the payment of higher prices to exporters with improved social and environmental standards
Alternatives to Sustainable Gift Ideas
If you are looking for something a little more specific, we've got you covered. Outside of just sustainable gift ideas, we've collated our favourite releases across a number of different categories. So, no matter what that special someone in your life is keen on, you'll find it here.
How Man of Many Chose the Best Sustainable Gift Ideas
As Australia's first carbon-neutral publisher under the Federal Government's Climate Active protocol, Man of Many knows a thing or two about sustainable products. This list of gift ideas was curated through the personal experience of experts, alongside extensive online research from ethical stores and retailers. Each product on this list was checked by the Man of Many staff prior to publication for the official tick of approval. You can review our editorial policy here surrounding how we maintain our independence in our editorial reviews.
Sustainable Gifts FAQs
What are sustainable gifts?
If you want to give a sustainable gifts, always look for products that use renewable and eco-friendly ingredients, alongside recyclable or compostable packaging. Any gift that doubles as being reuasbale will ultimately be better for the environment.
What does fair trade mean?
Fair trade is a term that refers to an arrangement designed to help producers in developing countries achieve sustainable and equitable trade relationships. Ultimately, this combines the payment of higher prices to exporters with improved social and environmental standards