Take Your Cooking Camping With Scout Equipment Co's Overland Kitchen
Enjoying extended time in the outdoors often means a life on the road, and a life on the road usually means a great deal of compromise, leaving creature comforts and a world of luxuries behind. There are outdoor kitchens, but they generally involve a lot of clunky, clangy elements that screw together, get messy and only have half of everything you actually need to prepare food properly anyway. While it may be a while yet before somebody invents a portable sous vide apparatus for a campsite, Scout Equipment Co have developed this fully-integrated portable kitchen for the Nomadic Gordon Ramsay in your life.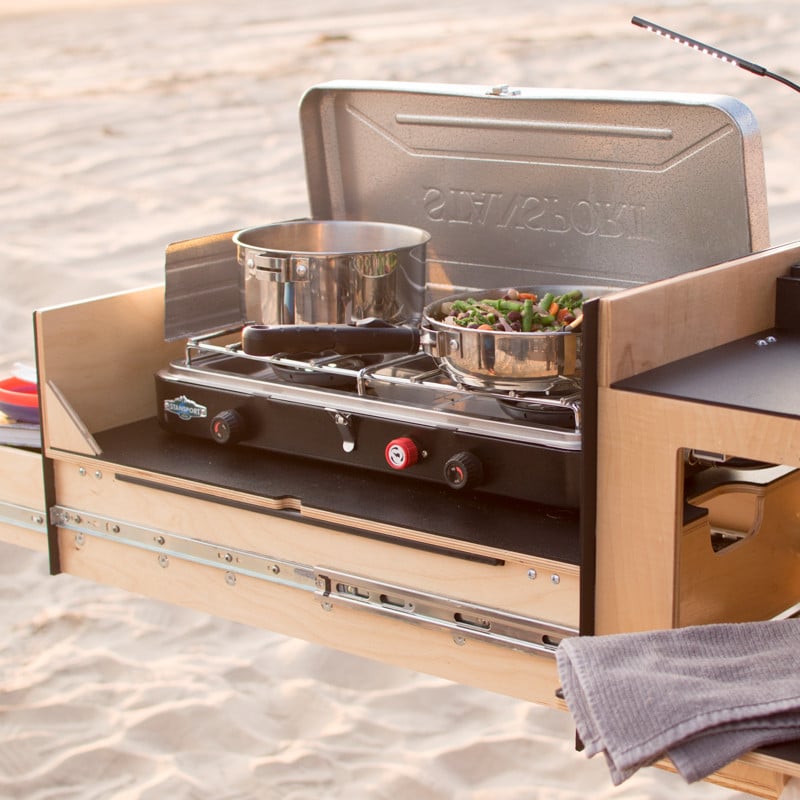 The Overland Kitchen fits into the back of some 4×4 models, but can be customized for others, and features a fridge, sink, soap dispenser, utensil drawers, loads of preparation space, paper towel dispenser and most importantly – the space for your favourite twin gas cooktop. Basically, it takes the element of not having a kitchen out of the reality of camping and means that you don't have to miss out on all of your delicious favourites when you're away from the city enjoying the fresh air and great outdoors.