Elon Musk's $130 Million Bitcoin Gamble Pays Off
He may well be 'The Dogefather' but Tesla chief Elon Musk doesn't discriminate when it comes to cryptocurrency. The world's most successful social media troll has led the charge for digital currency, even pushing Tesla into the world of Bitcoin early this year. Less than six months later, the gamble has paid off, netting Tesla a record profit margin.
The electric carmaker released its first-quarter earnings on Monday, revealing that it had unloaded some of the USD$1.5 billion (AUD$1.9 billion) worth of bitcoin it acquired in February. The move was originally lambasted as a marketing stunt and a short term strategy from a company more concerned with image than merit, however, the recent sale has come up big for Musk and Co. By selling the Bitcoin, Tesla copped a USD$101 million (AUD$130 million) jump in profit, making up nearly one-quarter of the company's total USD$438 million (AUD$564 million), its biggest reported profit to date.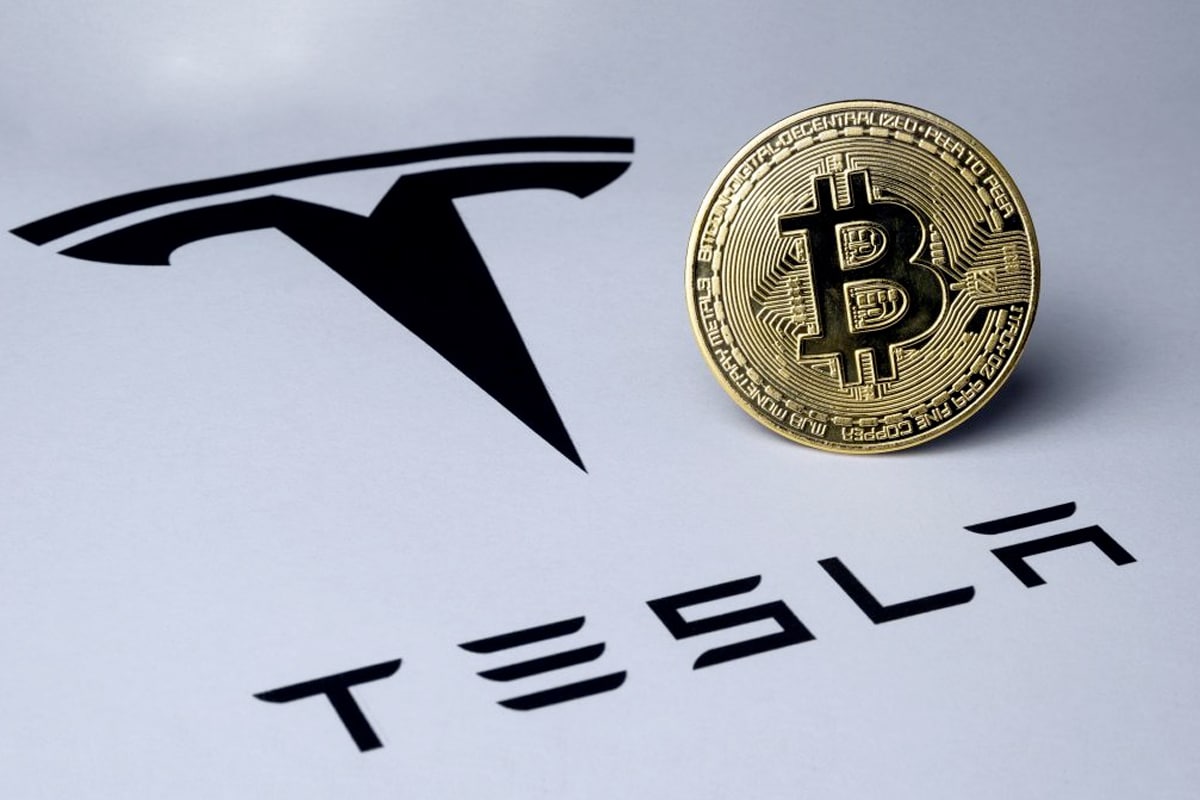 While the Bitcoin sale certainly was a major catalyst for profit growth, it must be said that Tesla's strong result comes off the back of continuous growth. According to the official report, sales for the company rose 74 per cent to USD$10.39 billion, up from USD$5.99 billion one year ago. Chief financial officer Zach Kirkhorn told investors that the thinking behind unloading some of Tesla's USD$1.5 billion worth of bitcoin was to invest expendable cash Tesla had available while preserving liquidity.
"Elon and I were looking for a place to store cash that wasn't being immediately used, trying to get some level of return on this, but also preserve liquidity," Kirkhorn said, via News.com.au. "Bitcoin seemed at the time, and so far has proven to be, a good decision – a good place to place some of our cash that's not immediately being used. It is our intent to hold long-term."
When Tesla first announced its investment in Bitcoin, the automaker also revealed that it would be accepting the digital coin as payment for its cars. A first for the industry, the move was spurred on by strong results for the cryptocurrency in the international market, but not everyone is happy about Musk's advocacy for crypto. A number of analysts and celebrities have publically criticised the Tesla chief for embracing Bitcoin, suggesting the entrepreneur is using his clout to bump the price up before selling it off. It's a strategy that has been most recently noted in Dogecoin, a cryptocurrency that skyrocketed this week after Musk simply tweeted the phrase 'The Dogefather' to his 52 million followers.
So am I understanding this correctly? @elonmusk buys #bitcoin. Then he pumps it. It goes up. Then he dumps it and make a fortune. Listen I own 1 #Bitcoin but #bitcoin is exactly who we thought it was. Just don't be last 1 #HODLing the bag.

— Dave Portnoy (@stoolpresidente) April 26, 2021
One of his most vocal critics comes in the form of Barstool Sports founder, Dave Portnoy who has somewhat of an impressive stock market acumen himself. "So am I understanding this correctly? @elonmusk buys #bitcoin. Then he pumps it. It goes up. Then he dumps it and make a fortune," Mr Portnoy wrote on Twitter.
Musk fired back, stating that he never sold any of his personal Bitcoin. "No, you do not. I have not sold any of my bitcoin," he wrote. "Tesla sold 10 per cent of its holdings essentially to prove liquidity of bitcoin as an alternative to holding cash on balance sheet."
While Portnoy is urging amateur investors to not get left 'holding the bag', it appears Musk isn't backing out of Bitcoin entirely. Tesla's 10 per cent sell-off of its investment is an easy cash injection for the electric car company and while contentious, seems entirely legal. At this point, it's just further proof that this is Elon Musk's world, we're just living in it.
For immediate release @elonmusk pic.twitter.com/u42XYAYOpI

— Dave Portnoy (@stoolpresidente) April 27, 2021
You'll also like:
Elon Musk is Apparently Building His Own City in Texas Called 'Starbase'
How Redditors and a One-Word Tweet From Elon Musk Raised GameStop's Stock by 685%
10 Richest People in the World for 2021