With the current state of the world, keeping up healthy habits and a solid routine can prove challenging. We've all found ourselves losing motivation and indulging ourselves as a method of coping during lockdown restrictions. However, this way of living is a slippery slope that can lead to harmful mental and physical results. Sometimes all you need is a plan, but creating one can be overwhelming and complicated on your own. So we enlisted the services of Noom, a leading digital health platform that combines technology, psychology, and human coaching to produce lasting results. So how does it all work? We gave Noom Healthy Weight a crack and reported back with our key findings.
What is Noom?
Founded in 2008, Noom's first app helped users track their exercise and calorie intake. While simple and effective, Noom took its app to new heights in 2014 by adding psychology and behavioural change components with the help of licensed psychologists, doctors and researchers. This led to the creation of a psychology-based program focused on education and mindset training for long-term success. This set the foundation for what Noom has become today, a virtual platform resulting in proven health outcomes.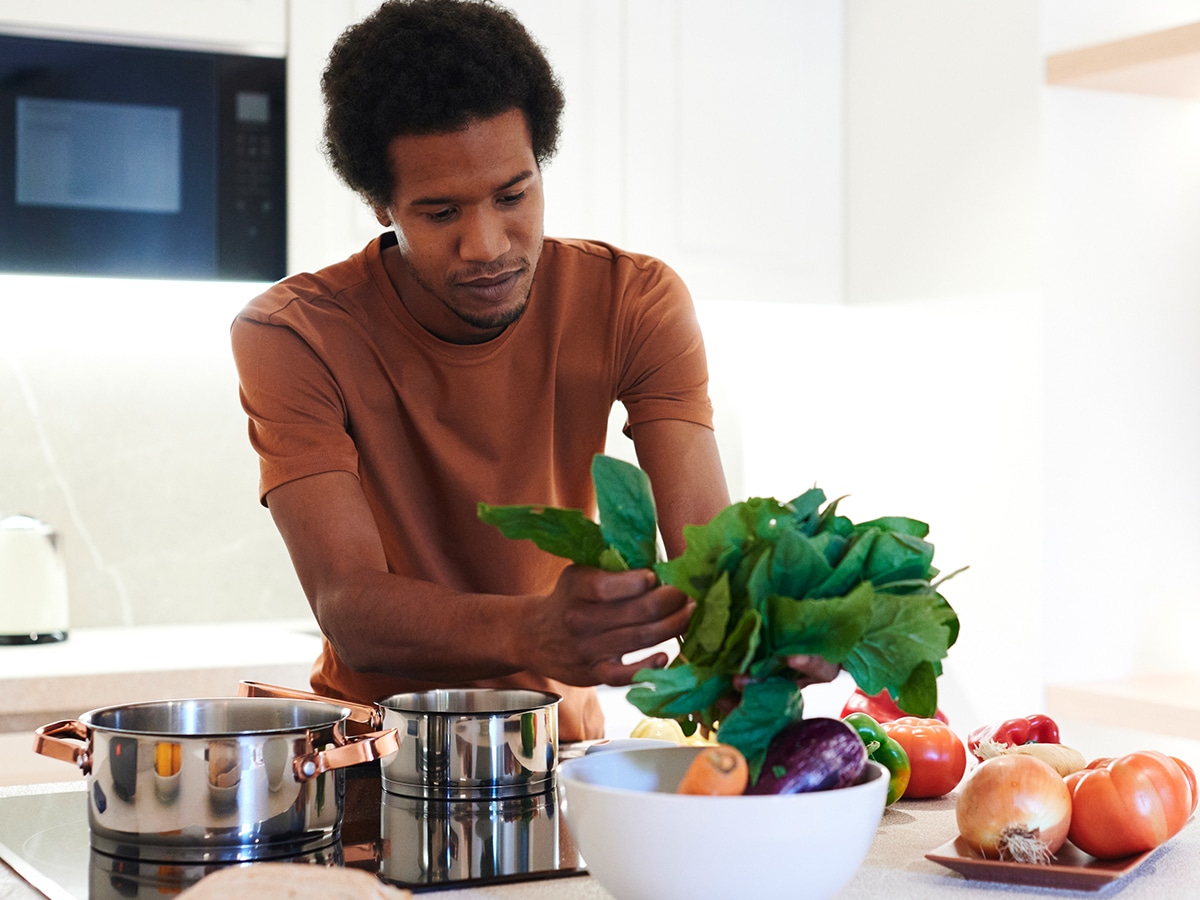 The Noom Program and Psychology-Based Approach
From the outset, Noom explicitly states its sustainable program is not some "quick fix" scheme. It's designed to improve one's lifestyle habits by getting to the root cause of weight loss struggles. This is key, as the program addresses the importance of one's mindset and how sustainable weight loss is about much more than simply exercising and cutting calories. With Noom, you'll learn about social eating, cognition and food, stress management, managing food-related emotions, how exercise affects you, and much more.
To support this mindset transformation, Noom provides programming and human coach to each user to help support them along with the ups and downs of their journey. Noom does not take one-size fits all approach as they understand that everyone is different and needs different things on their journey to a healthy weight. And research indicates when an individual coaching approach is coupled with group support, education and frequent interactions, a participant is much more likely to succeed. The best part of Noom is that it can be accessed from the palm of your hand.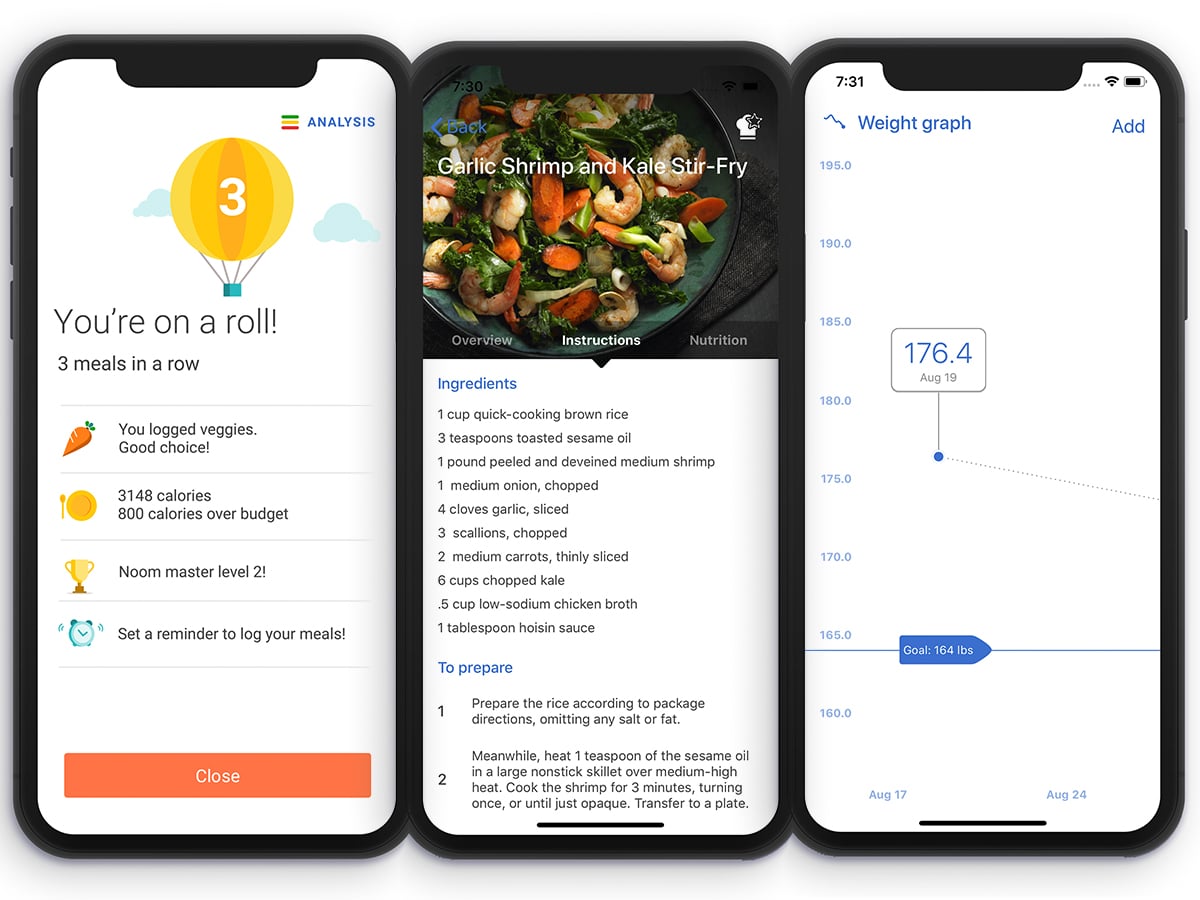 How It Works?
The first step in the process is to create your personalised plan. Noom will ask a series of simple questions related to your demographic profile, current habits and behaviours, as well as your activity and nutrition. This information is then culminated together to design a plan tailored to your personal lifestyle and goals.
As they say, "Knowledge is power," so once you're set up and ready to begin your weight-loss journey, you'll be provided with daily bite-sized lessons. The information is easy to digest and is backed by the latest in psychology and behavioural science. Noom's nutrition advice is based on 'caloric density.'  This simple messaging made so much sense and truly helped us make confident diet decisions moving forward.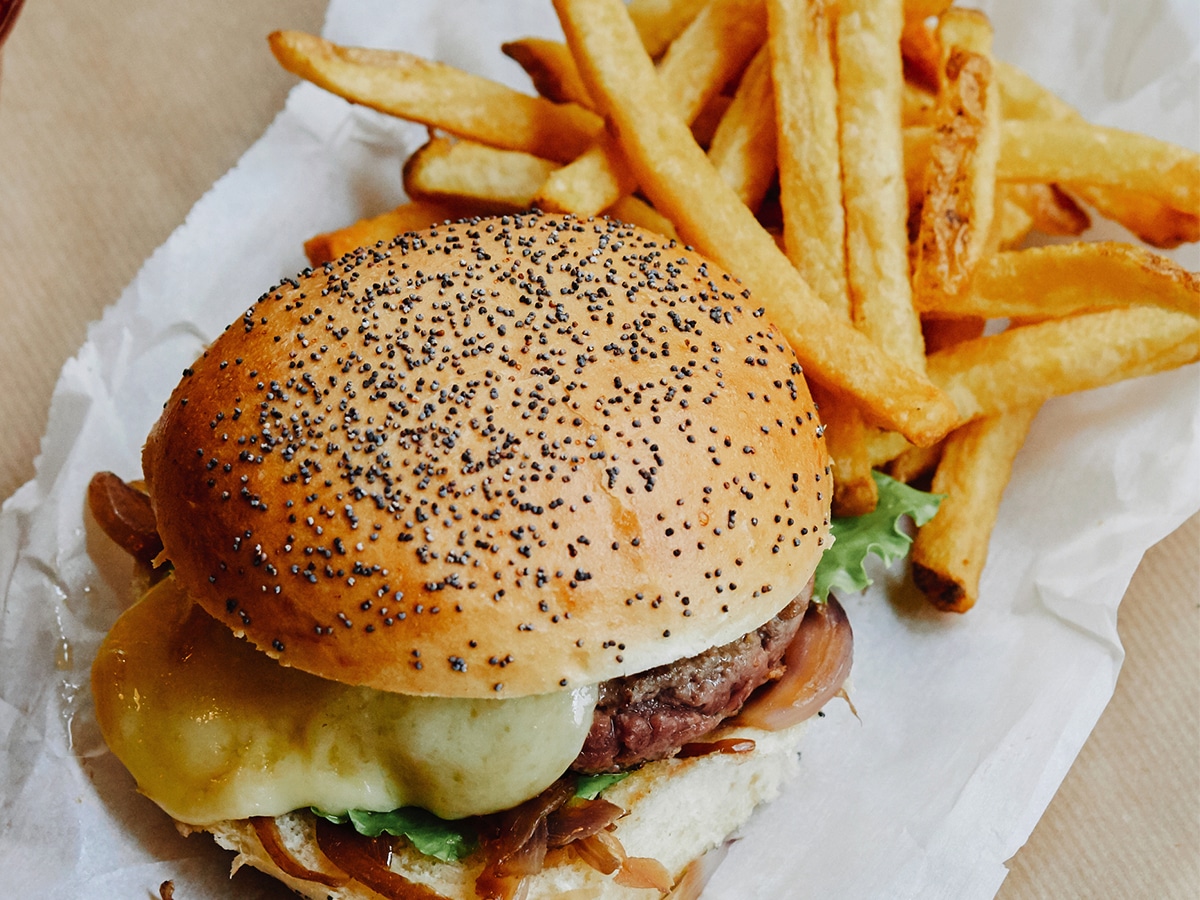 Noom also features weight logging, water tracking, blood pressure monitoring and step counting tools to manage your progress. Noom generates a daily target that automatically measures your calories upon entering meals into the platform based on your goals. This is designed to keep you accountable and in charge of your own progress.
A support system is crucial for success in any facet of life, and it's no different when it comes to your health. That's why Noom offers every user a personal coach who will assist you through the experience. Depending on the needs of each individual, Noom allows you to customise the level of support based on your personal preferences.
For anyone looking to improve their well-being, we highly recommend Noom Weight. Unlike other health apps on the market, Noom's advanced technology and science-based approach will build new habits for long-term success. Whether you struggle with your diet, exercise, stress management or sleep, Noom provides the tools to both measure and promote your progress.